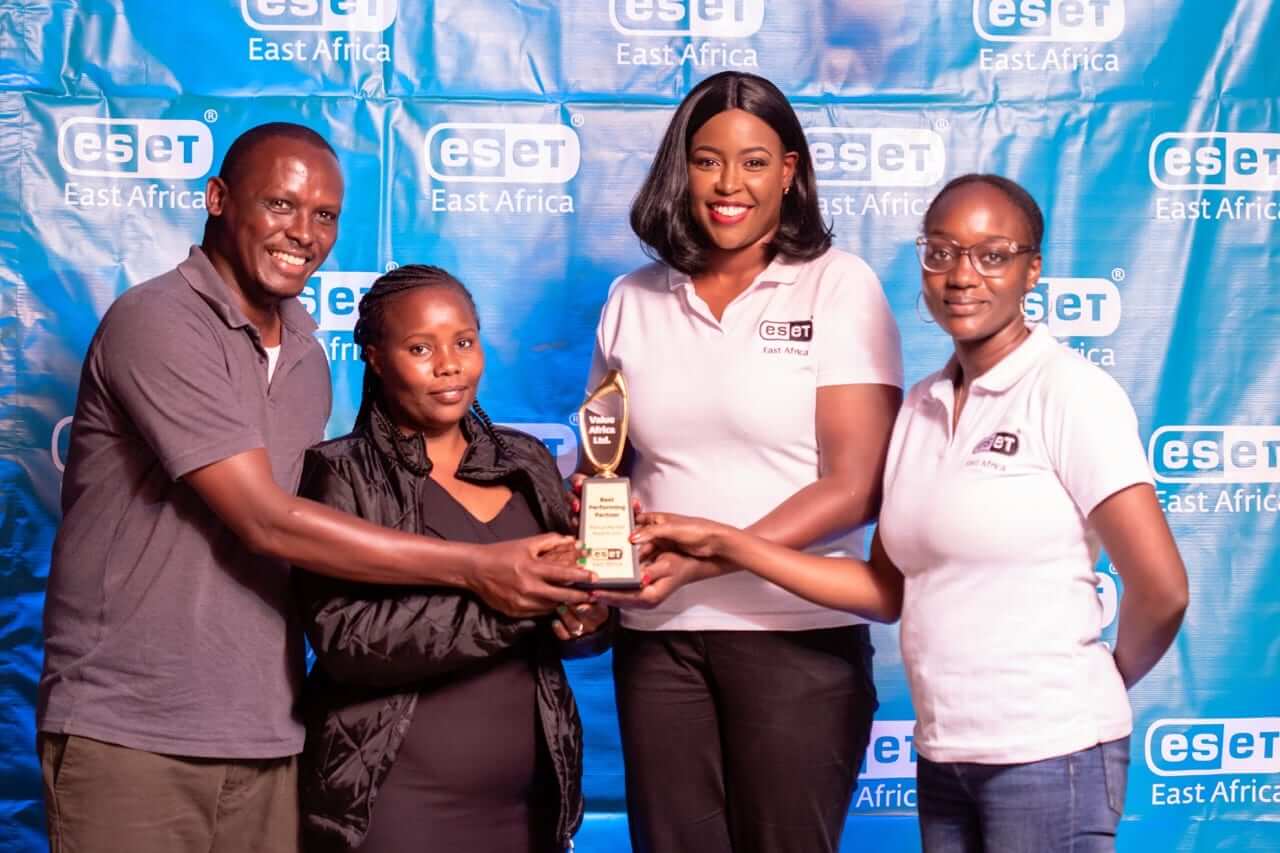 ESET has awarded seven local organisations in Kenya with its highest honours for what it explains as "advancing excellence in online security in Kenya". The global cyber-security provider awarded the seven organisations at a recent award ceremony in Nairobi.
The company explains that the 7 winners emerged from a pool of one hundred organisations that ESET East Africa has been working with in its quest to curb the rise of online security threats such as ransomware, malware and phishing that have increased with the push for people to work from home.
Total Solutions Ltd received the coveted Platinum Partner of the Year Award following its strategic advancement of the uptake of ESET Protect Cybersecurity Solutions to corporate and educational institutions.
Following closely with the Gold Award was Interface Solutions Limited and Value Africa Ltd while the Silver Award went to Netflex Computing Solutions Ltd, SmartEdge Supplies and Sight N Sound Computers Limited.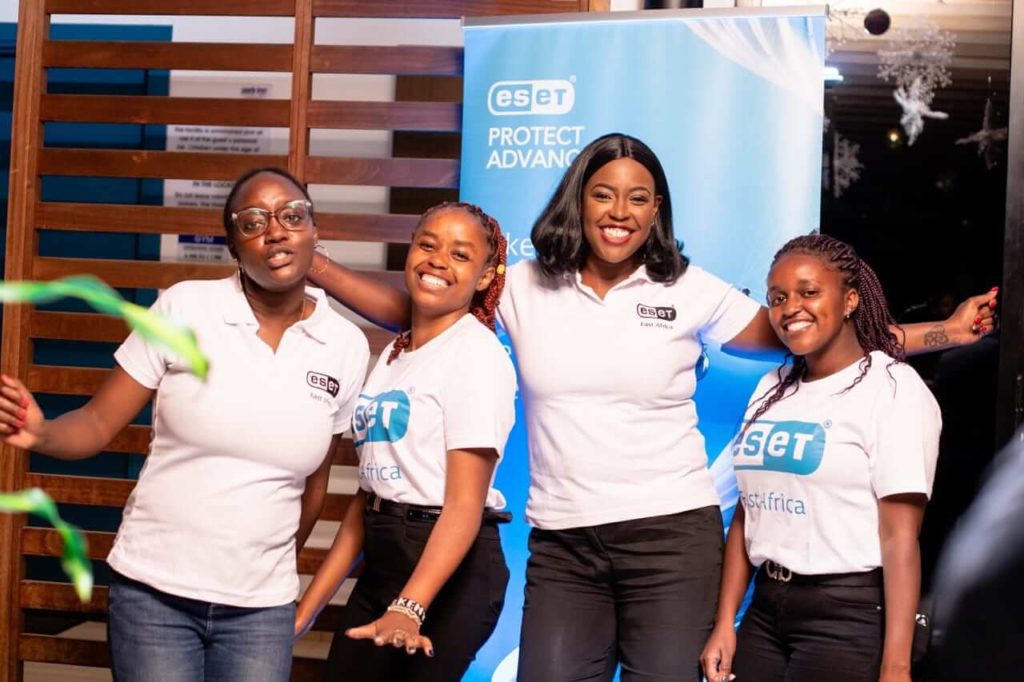 Also recognized during the ceremony was Rowan Technologies as the Best Retail Partner for 2021.  
Speaking at the event, Michelle Kuria ESET EA Marketing Manager stated that "the awards showcase the importance that individuals and organizations are placing on the security of their data by taking up online security solutions and with organizations offering their employee's flexible work from home options, the threat telemetry has seen an upsurge in cyber-attacks thus mandating our partners to go over and above in providing online security products and services".
She added that the "ESET Threat Report for 2021 revealed that working from home saw an increase from 1,392 attempts per machine per day in T1 2021 to 2,756 in T2 2021 in password-guessing, ransomware and other types of online attacks.
To support the partners in their advancement of online security, the company has also rolled out an upgraded consumer offering incorporating ESET Home into its consumer solutions, ESET NOD32 Antiviurs, ESET Internet Security and ESET Smart Security Premium.
With employees and employers continuously adopting a work from home culture and smartphones increasingly being at the center of people's digital lives, the upgraded consumer offering comes with a new security feature dubbed LiveGuard, a proactive layer against never-before-seen types of threats before they execute on respective devices. LiveGuard analyzes suspicious files, including documents, scripts, installers and executable files, in a safe sandbox environment and lets the ESET Home Portal administrator review and take action.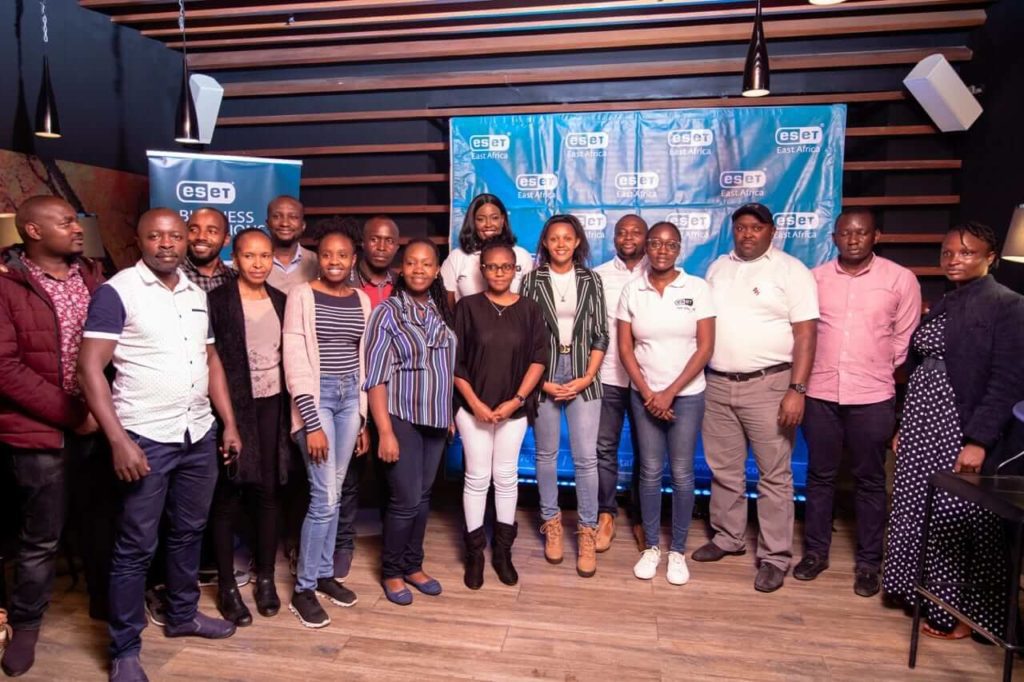 It further offers fresh improvements to the Banking & Payment Protection service with extra security for customers accessing web-based cryptocurrency wallets, which are under ever-increasing threat by hackers, and banking websites for more secure ways of managing their assets. 
With individuals using the same devices for work and access to their online banking, the solution will protect any supported browser with a hardened mode. With hackers seeking to attack devises for ransom, the ESET Home Ransomware Shield has been bolstered with enhanced behaviour-based detection techniques and the Exploit Blocker has been improved to cover additional malicious techniques that emerged from the ESET Threat Report T1 2021.