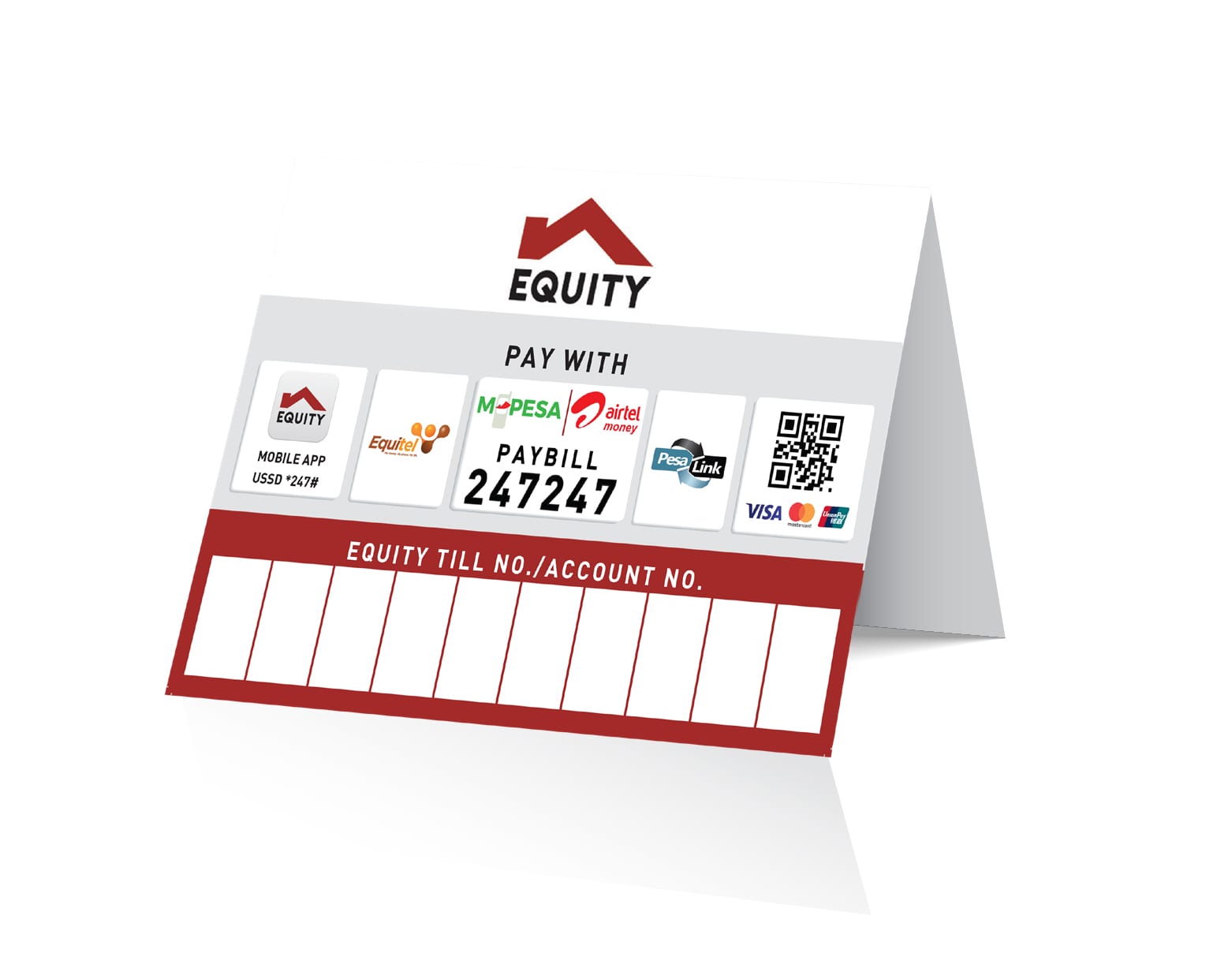 Equity has launched a new product called the 'One Equity Till Number' which is an enhanced centralised digital payment solution for merchants. With its interoperability feature, the new solution is a first of its kind in the Kenyan market.
Merchants on the platform will be able to receive payments from one single till number. So as a customer, you will be able to walk into a shop and pay – regardless of your payment means – to that one till number.
All the following wallets are supported on the One Equity Till Number:
M-Pesa
Airtel Money
Pesalink
Equitel
Equity Mobile
QR code for M-VISA, Masterpass QR and UnionPay.
Benefits of having a single till number:
The main benefit of this, for the merchants, is that they will be able to list a single Till Number within their business premises without affecting any of their customers. This works for both small and large businesses and they will be able to have their payments sent directly to their bank account.
Other benefits include:
Direct to bank transfer means no need to transfer money between mobile wallets and bank accounts as with other Tills.
It also means there's no limit to the amount of money a merchant can receive.
There's no charge to access money – instantly.
Improved credit score enabling merchants access higher credit facilities from the bank to enable them expand their businesses.
Equity says the One Equity Till Number will support micro, small and medium enterprises around the country to conduct their business conveniently. Businesses will now be able to get the most out of their activities by devoting their time to their clients as the Equity solution simplifies their operational needs from a payment standpoint.
The company says it continues to make inroads in its innovation and digitisation strategy that has seen its mobile and internet banking channels process 86.8% of all transactions as Q3 2021. Currently, 98% of all its transactions take place outside the branch, solidifying the Group's position as a digital financial service provider.