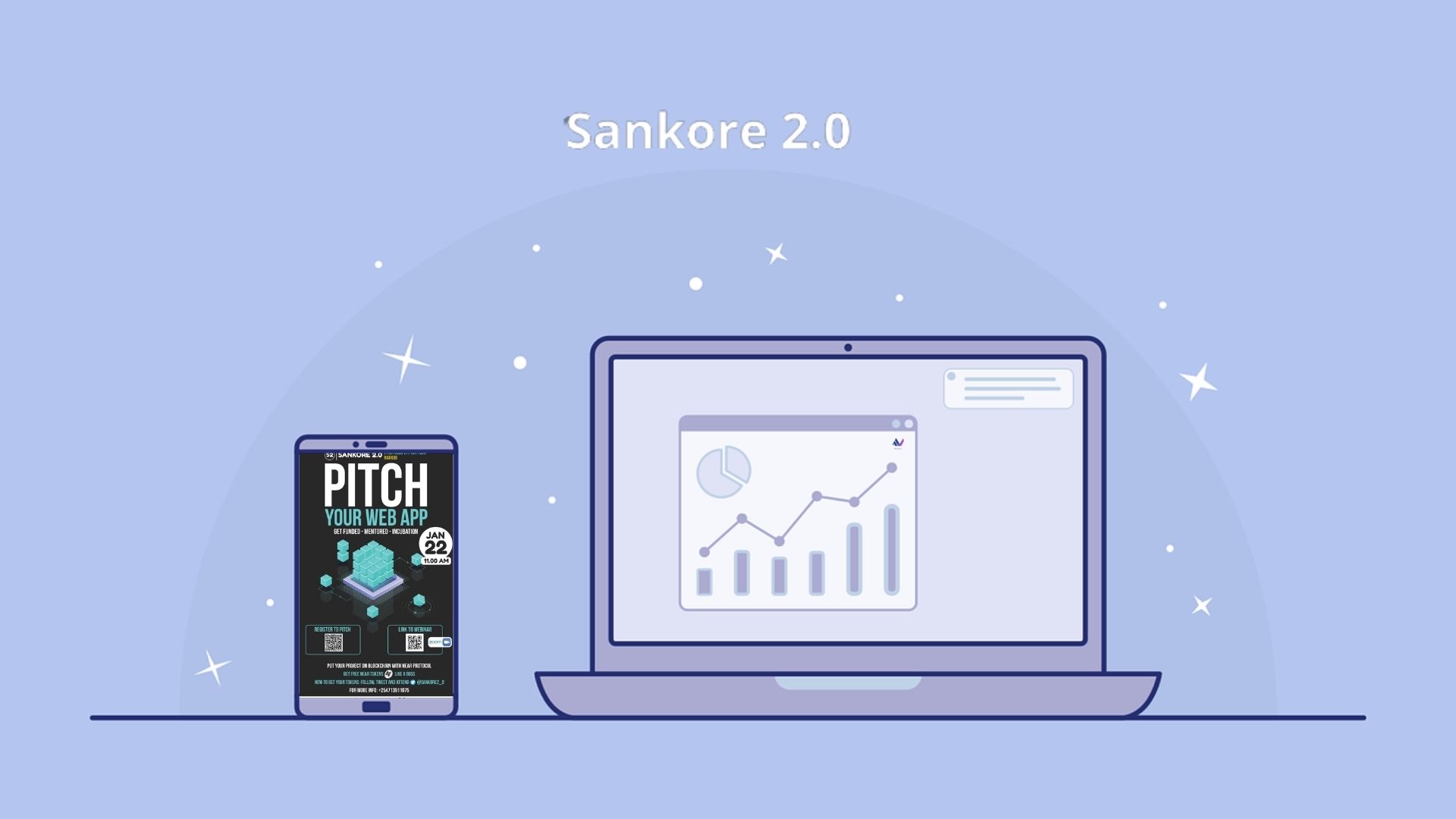 Sankore 2.0 is calling on all interested parties to attend its Pitch Competition Tour (PCT) that's set to take place in three of the most tech-savvy countries in Africa: Kenya, Nigeria and South Africa.
Sankore, who describe themselves as an Africa-based community that educates, and builds blockchain solutions for Africa, has patterned with CV Labs – a Swiss incubator and Co-working space – to support projects that will emerge top in the PCT
The tour kicks off in Nairobi. And Sankore is calling upon all interested parties to participate. Whether you want to learn more about blockchain, pitch your ideas, or just network while seeking solutions to your personal businesses, you're invited to attend.
About Sankore 2.0:
Headquartered in Nairobi, Sankore 2.0 operates as the primary development arm of the NEAR ecosystem in Africa.
Named after Africa's oldest education institution, Sankore helps integrate the NEAR blockchain to projects and solutions that have been conceived and built by local developers in Kenya while also promoting adoption of Web3 technologies.
You can find more about them here.
Objective of the Sankore Pitch Competition Tour:
The main objective of the Pitch Competition Tour is to increase adoption of the NEAR protocol in blockchain and crypto startups.
Important dates:
There will be two events. One online and one physical.
An online webinar on 22nd January 2022 – Here startups will pitch, and the first cohort will be selected to pitch physically on the second event. Startups that want to pitch should use this link to apply.
Physical event at iHub on 29th January 2022 – Here there will be 10 top pitches selected with one standing to bag up to US $50,000, while the remaining getting endorsed for NEAR Grants to fund their projects.
Who's welcome to join?
The event is open to everyone who's both interested or open to learning about either Blockchain, Cryptocurrencies, or the NEAR protocol.

If you're part of Blockchain or Crypto -focused startups, you're also advised to attend but

more-so apply to pitch

.

Tech Hubs are also advised to attend
Fintech professionals, accountants, bankers, academics, college and university students, and crypto enthusiasts are all advised to attend the event.
What are the benefits of participating?
Three major things await the top winner:
Funding
Mentorship and
Incubation.
The winner will benefit from Sankore's Incubation Program of three months. This, Sankore says, will leverage the winner, placing them in the best position to receive a Fast Grant of up to $50,000.