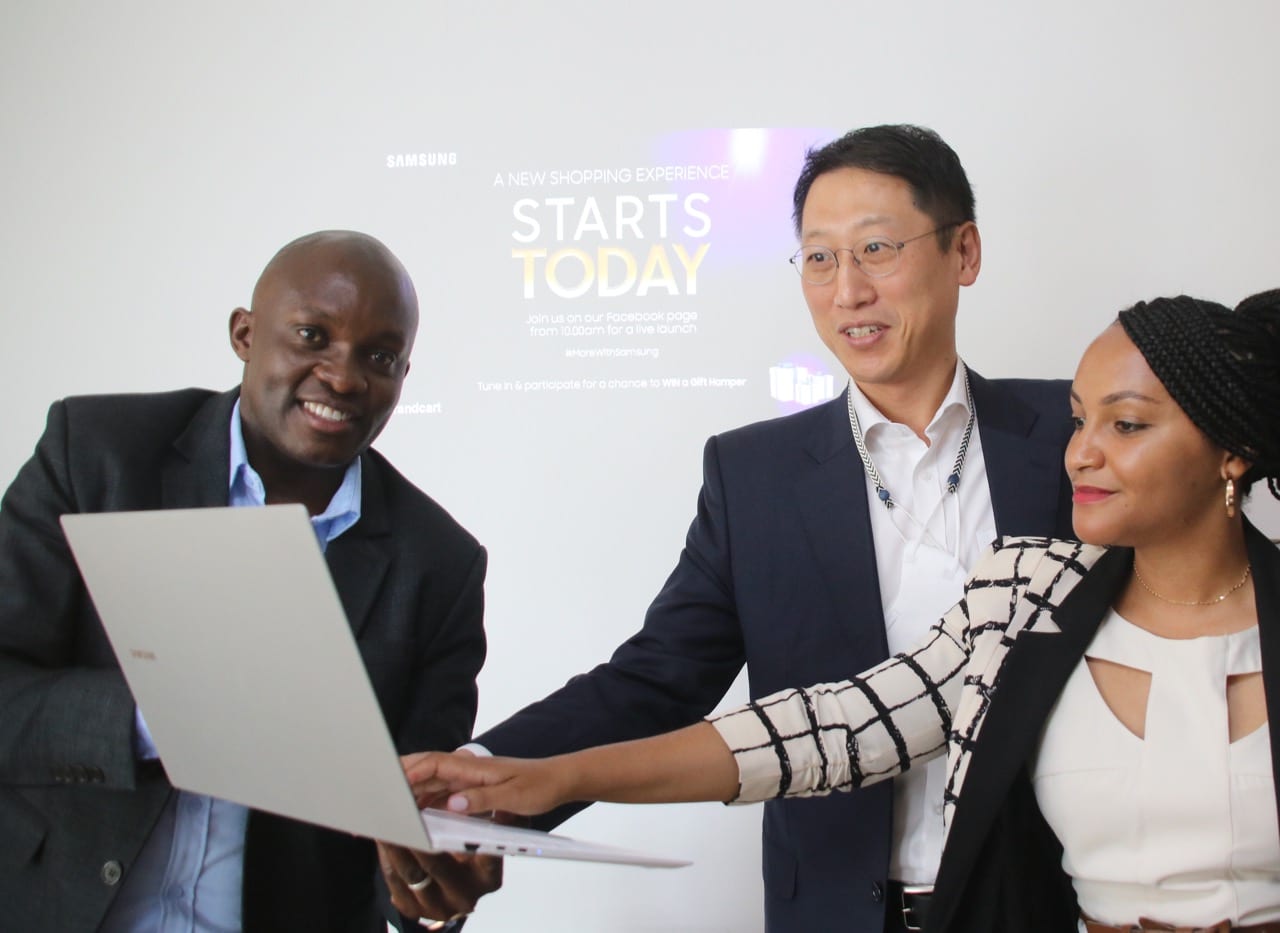 Samsung Electronics East Africa has gotten into a partnership with BrandCart Limited to launch an online shop. From the website, Samsung.BrandCart.co.ke, Kenyans will be able to buy Samsungs electronics, and have them delivered to wherever they are in the country.
From the website, you will be able to pick up a wide range of electronics including televisions, fridges, microwaves, soundbars and more. Users will also be able to learn about new technologies on Samsung products. This will guide in decision making before purchasing.
Those in Nairobi will be able to pay for items on delivery. BrandCart says it has integrated different payment options to allow every customer to use whichever means is comfortable for them.
BrandCart also promises same day delivery for those within the Nairobi Metropolitan area, with 24hr delivery across the country. Everything will be handled by BrandCart with no third-party partnerships for things like delivery. This, BrandCart says, will ensure quality and good service from purchase to receipt.
To push uptake of the new shop, there will be discounts as well as great prizes for the first 100 people who make a purchase online.
Samsung says the launch comes at a time when online shopping is at an all-time high in the Kenyan market.
Present during the launch were Mr. Sam Odhiambo Samsung Electronics East Africa Head of Consumer Electronics Division, Mr. Joseph Wesonga, Product Manager BrandCart, among other Samsung and BrandCart representatives. The launch event was also broadcasted to tech enthusiasts through the electronics company social media pages.
"Internet accessibility has created an increase in online shopping in Kenya, therefore we want to ensure that all Samsung electronics are available to customers at the convenience of their fingertips" said Mr. Sam Odhiambo.
"40% of Kenyan's are connected to the internet. That means we have a potential customer base of 22 million Kenyans ready to shop on the platform. We have a wide range of products that meets every Kenyan's needs and budgets. We have televisions, fridges, washing machines from as low as 24,000 Kenya Shillings" added Mr. Sam Odhiambo.