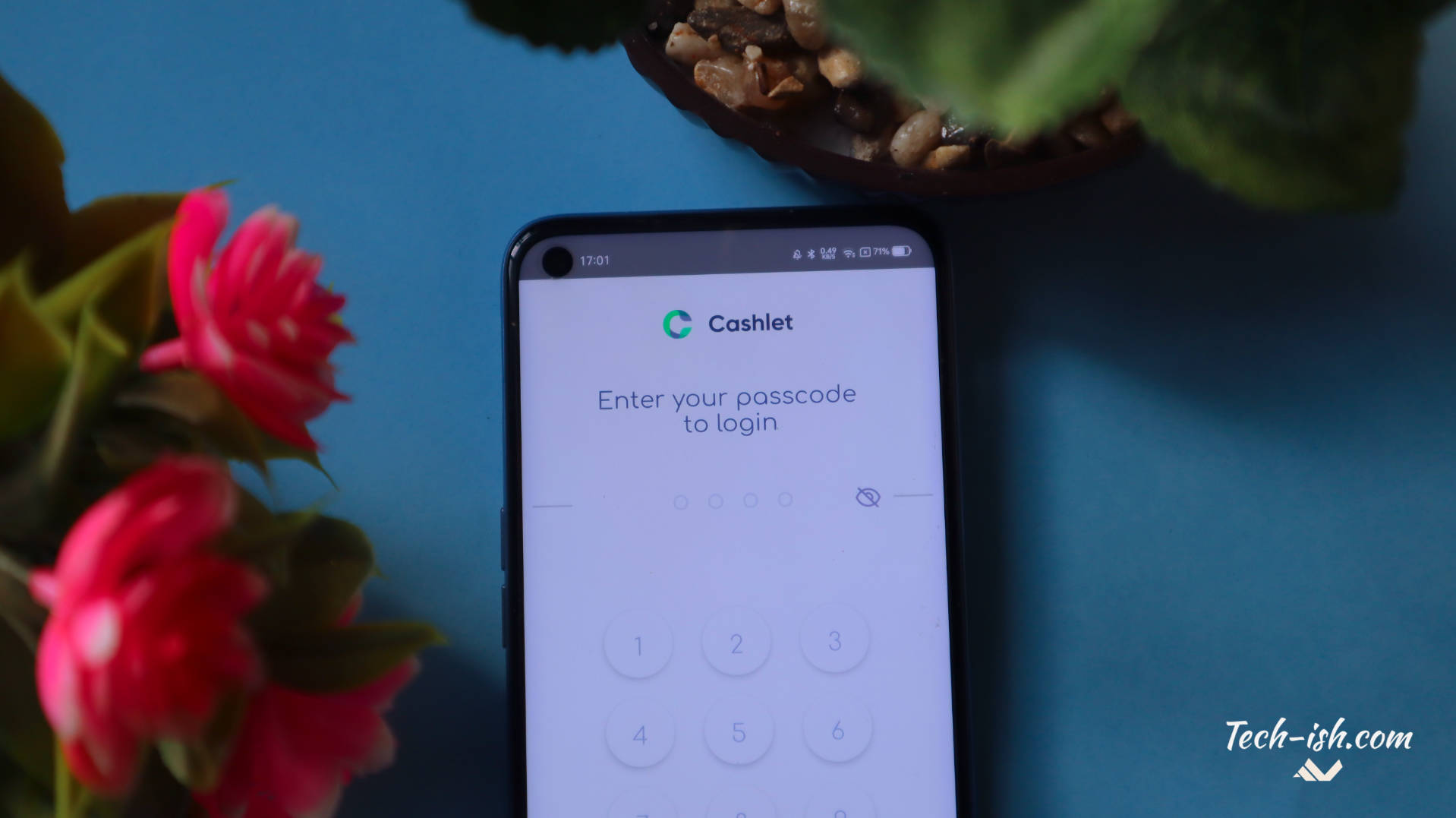 A major challenge for many young Kenyans – myself included – is understanding the right way to manage the little money we make. You have definitely interacted with a plethora of solutions being fronted by different companies. Each of them trying to get your attention and tell you what to do with your money.
Recently, the Capital Markets Authority (CMA) admitted a new company to its Regulatory Sandbox Program. Developed by Sycamore Capital Limited, the Cashlet App – when it goes live, will allow Kenyans to invest in unit trusts in a simple and digital manner from as little as KES 500.
The Regulatory Sandbox was developed by the CMA to enable fintechs and other companies to soft launch innovative products, solutions and services that have the potential to deepen or broaden the Kenyan capital markets.
I reached out to Cashlet and got an early look of the app. In this article, I am going to share with you everything you can expect with the app before it becomes available to the general public for beta testing. If you're interested in being among the first to test out the app, join the waitlist here.
This article should also serve as an explainer to help you understand what services you can expect from Cashlet. And help you decide if it is a platform you will be willing to use to invest with, and grow your money.
Please note that this is not in any way financial advice. It is a review of the app – before it is even live. Make up your mind yourself, or seek advise from proper financial consultants on whether or not to use the Cashlet App.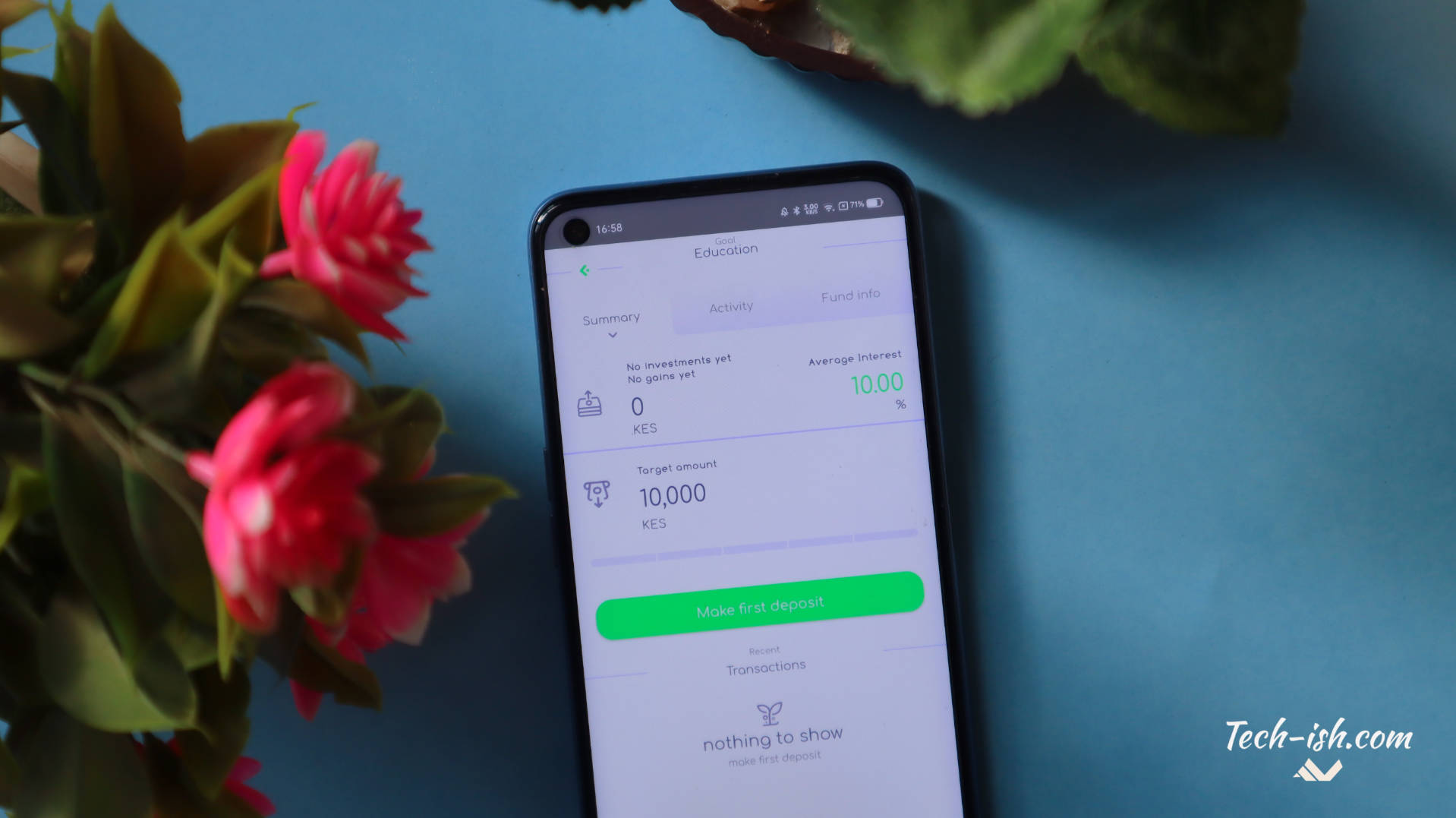 The Concept:
There are many banks and fund managers offering different ways for Kenyans to invest. You can go to their different offices, or websites to sign up and invest with them. Cashlet wants to change that by having you do everything from their app – while putting your cash into different funds.
They already have three regulated fund managers on board. These are:
ICEA Lion Asset Management
Old Mutual Investment Group
Genghis Capital
So, Cashlet's 'tech-driven approach' as they call it, seeks to take away the complications and stresses of saving and investment by offering a "convenient, secure, and easy-to-use platform" through their app.
As you will see later on in this article, from the app you will be able to setup different investment portfolios with the different products offered by the fund managers above.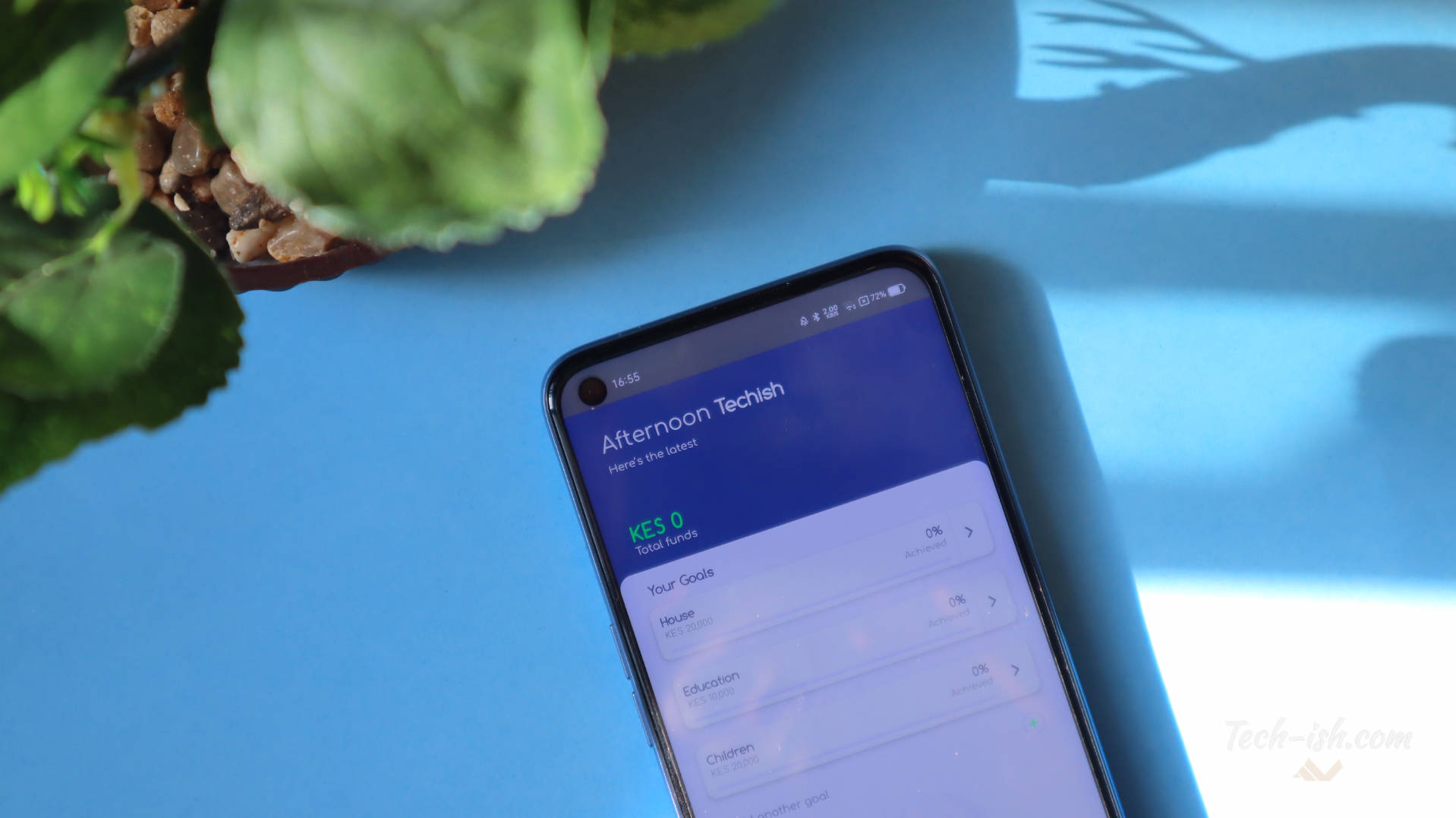 5 Cool things with Cashlet:
There are 5 things Cashlet is promising that I believe are totally cool should they work when the app goes live:
You can invest in different funds at the same time – and you get to choose which one of the current three listed ones you want to invest in.
With the listed money market funds like Old Mutual, and ICEA's DigiTrust, interest is paid out daily and your portion is transferred to you.
Your investments start earning interest the following day after you make a deposit, with your returns being credited daily by 10am.
You can deposit and withdraw your money at any time. Cashlet is promising 100% flexibility with no lock-in periods. Withdrawals however will take between 24 to 72hrs depending on amount.
The app also gives you details on each investment product you may choose including the type, the risk levels using their 'riskometer', the expected interest rate per annum, plus the average interest rate in the last year.
With such information, you get to have a more detailed decision-making process before investing.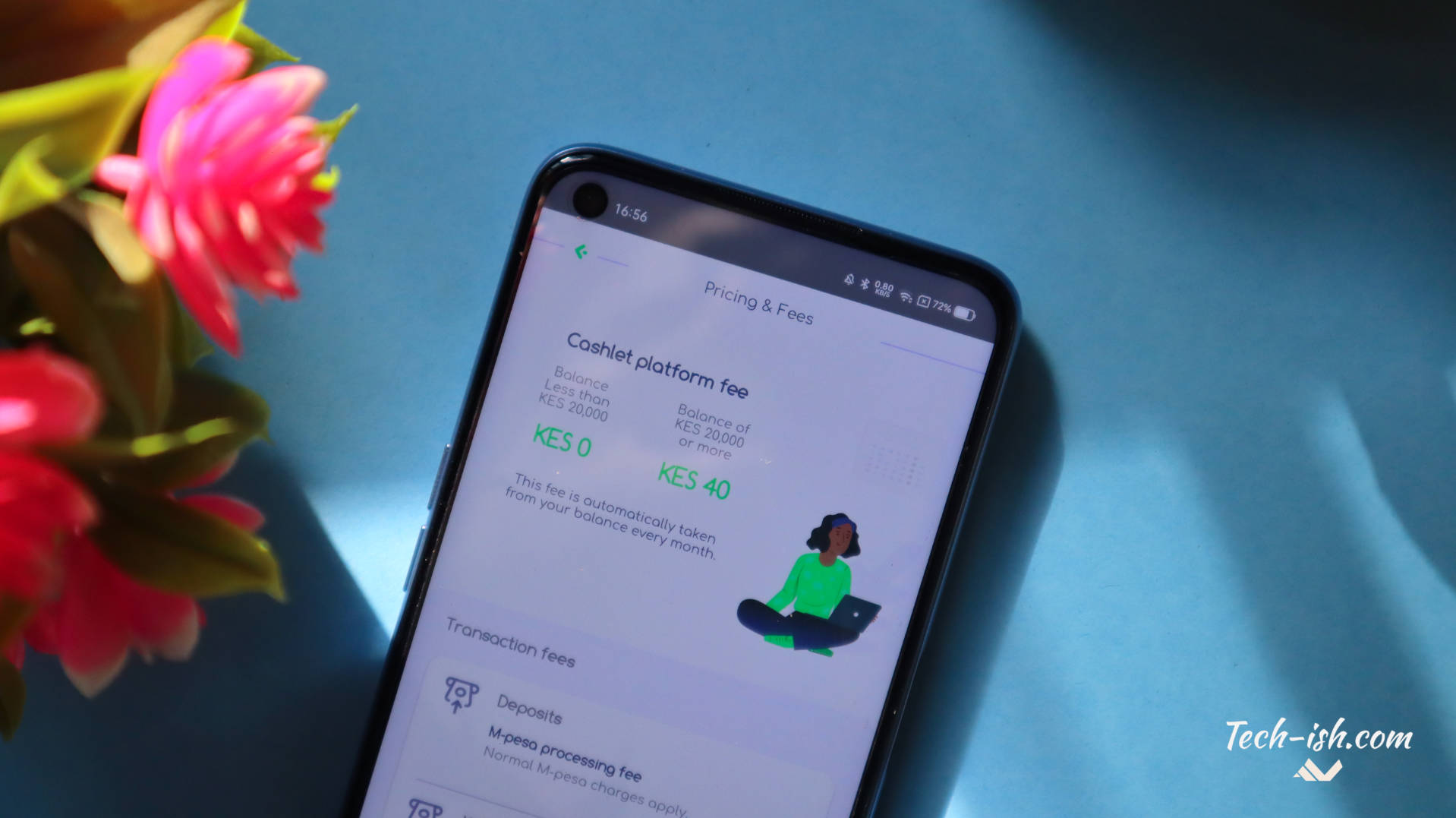 How does Cashlet make money then?
Of course this is the most important question. If they're only helping me invest in existing funds, how are they making money? What's in it for them? What are the fees?
On their website's FAQ Cashlet explains that the service is completely free for any balances below KES 20,000. However, for anything above that amount, you will have KES 40 deducted monthly.
Also:
Normal M-Pesa processing fees apply when depositing
And there's a flat rate of KES 23 for when making a withdrawal to facilitate the transaction.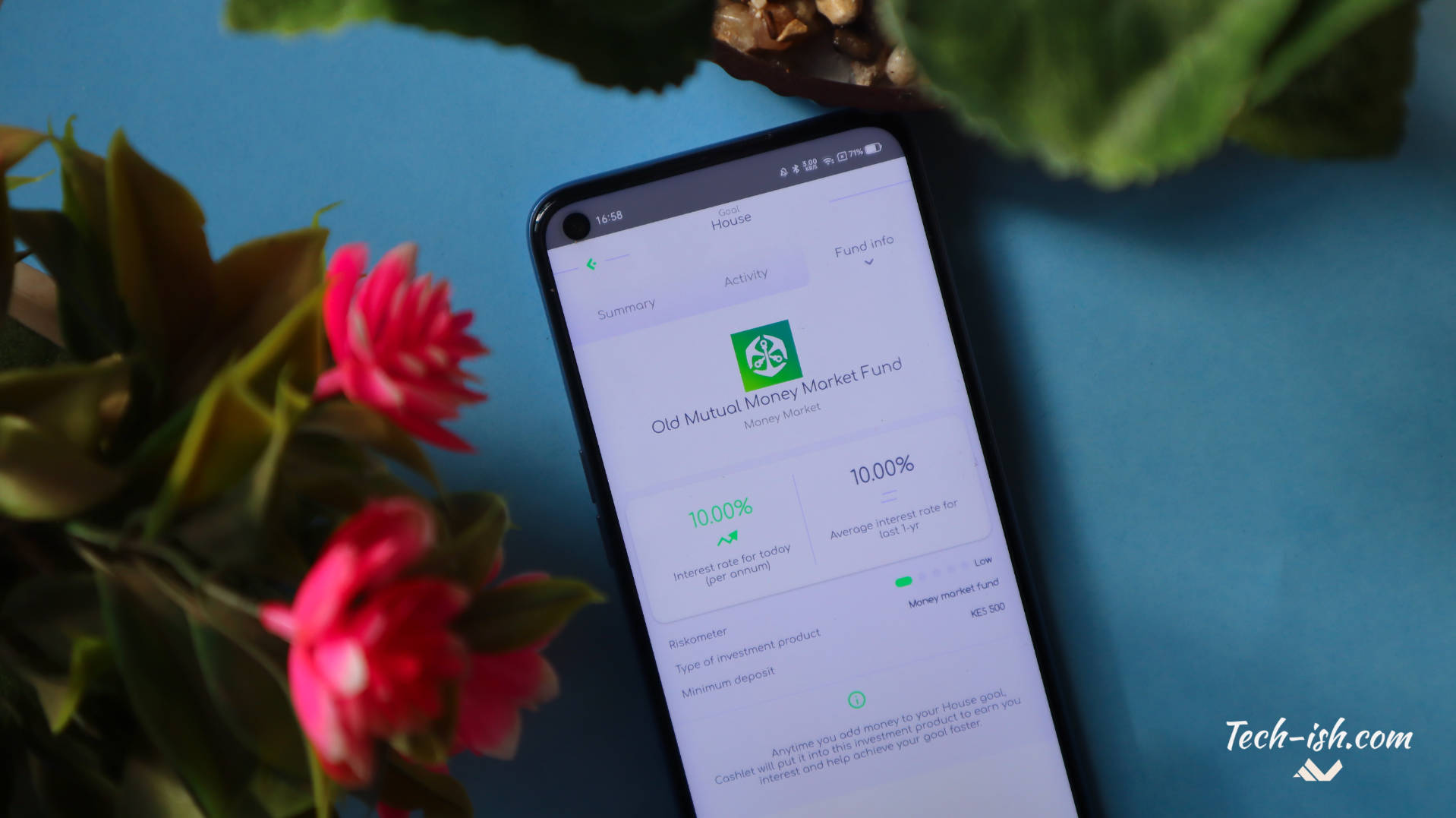 The KES 40 flat rate per month for those with above KES 20,000 in their accounts will be an interesting point of discussion for people who will consider using the app.
While Cashlet stands to make quite some money from that, they need to not only have as many customers as possible, they also need to have many of them investing more than KES 20,000.
So, what's the process of signing up like:
Straight dive: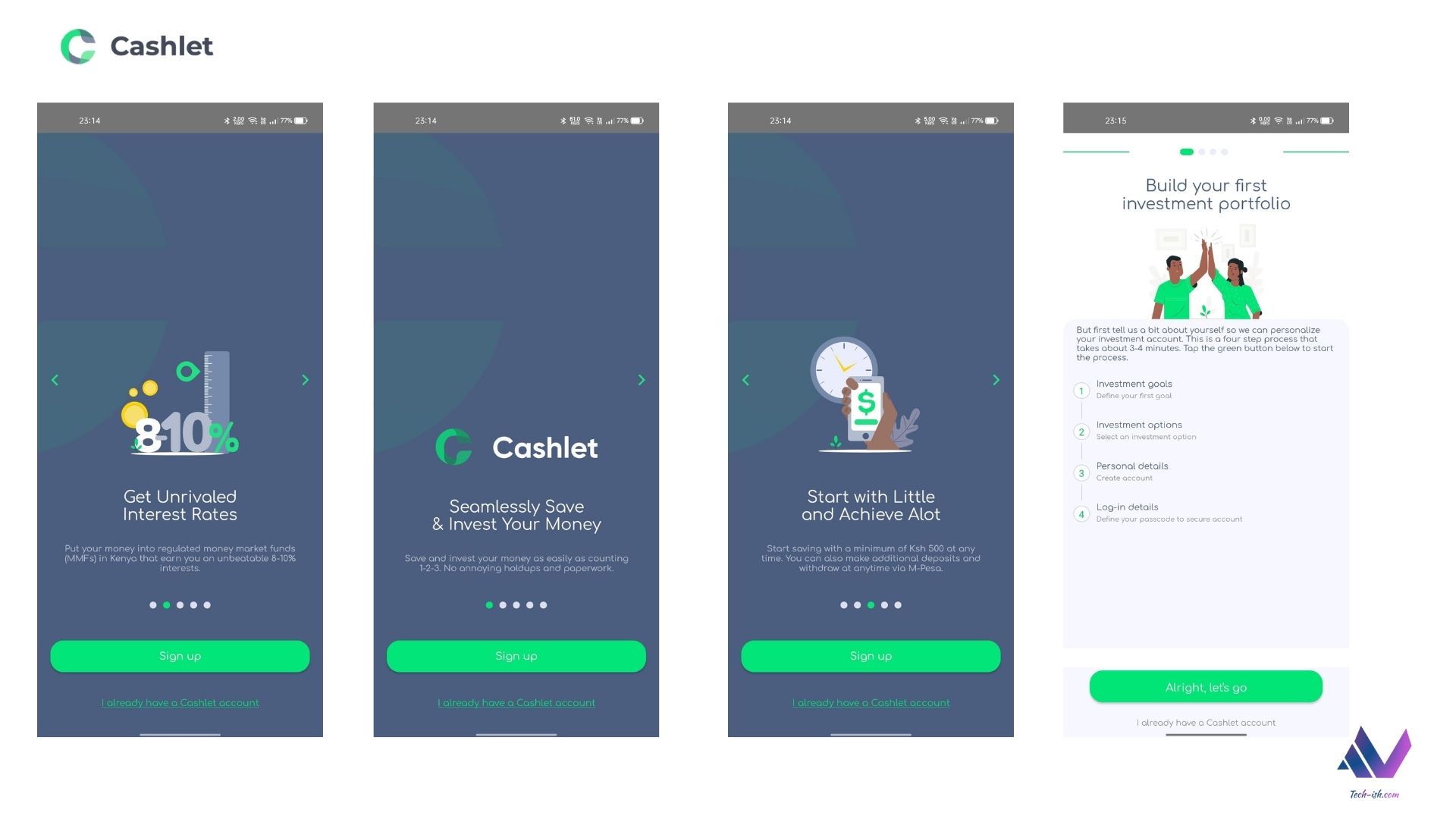 I like that immediately you launch the app, Cashlet has you fill information on what you're investing for, what your target is, and which of the listed funds you want to invest with first. This happens even before the app requests your personal information.
This way you get to have a feel of the app, and see the different investments options you have before committing your personal details to them.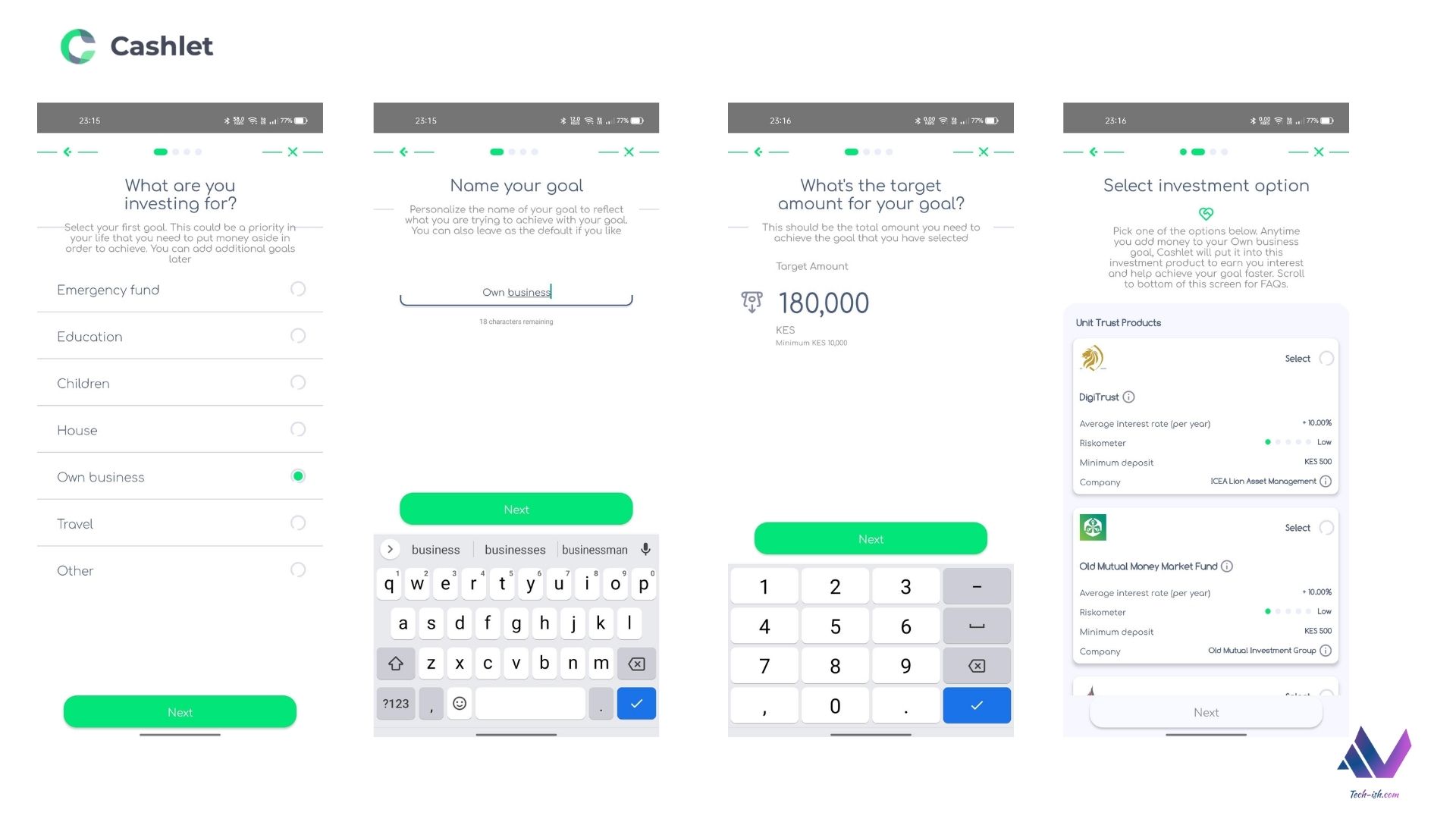 Personal information:
After setting up your goal, and target, you then get to create an account and give the your personal details.
At first, the details required of you are simple:
Names
Phone number and
Email Address.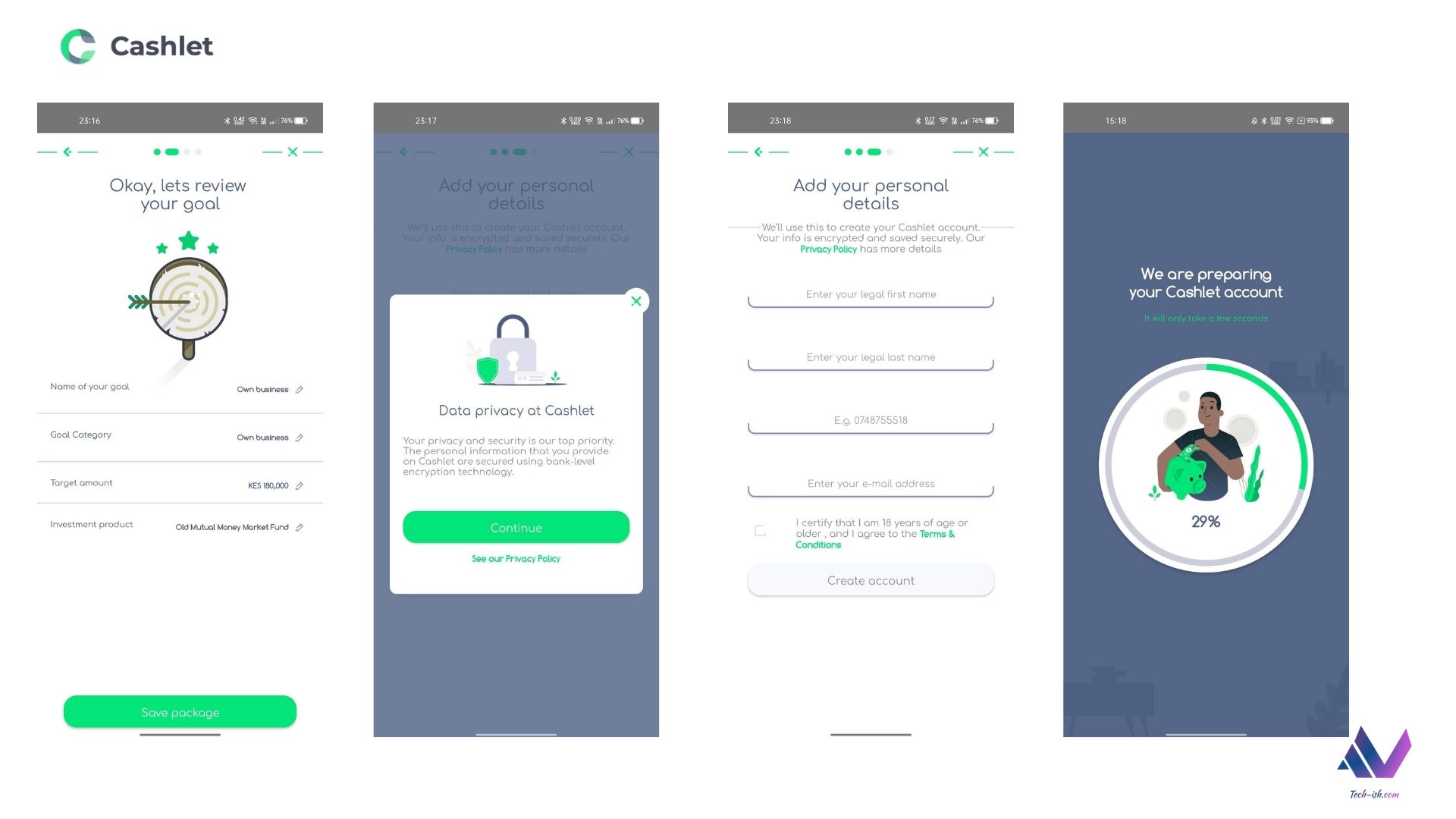 Thereafter once your account has been created, you are required to verify your identity. Here you submit the following information:
Date of birth
Address
Photo of your ID
A Selfie.
This is then shared with Smile Identity – according to Cashlet's Privacy Policy – for verification. The process, the app says, should take around two minutes.
Depositing: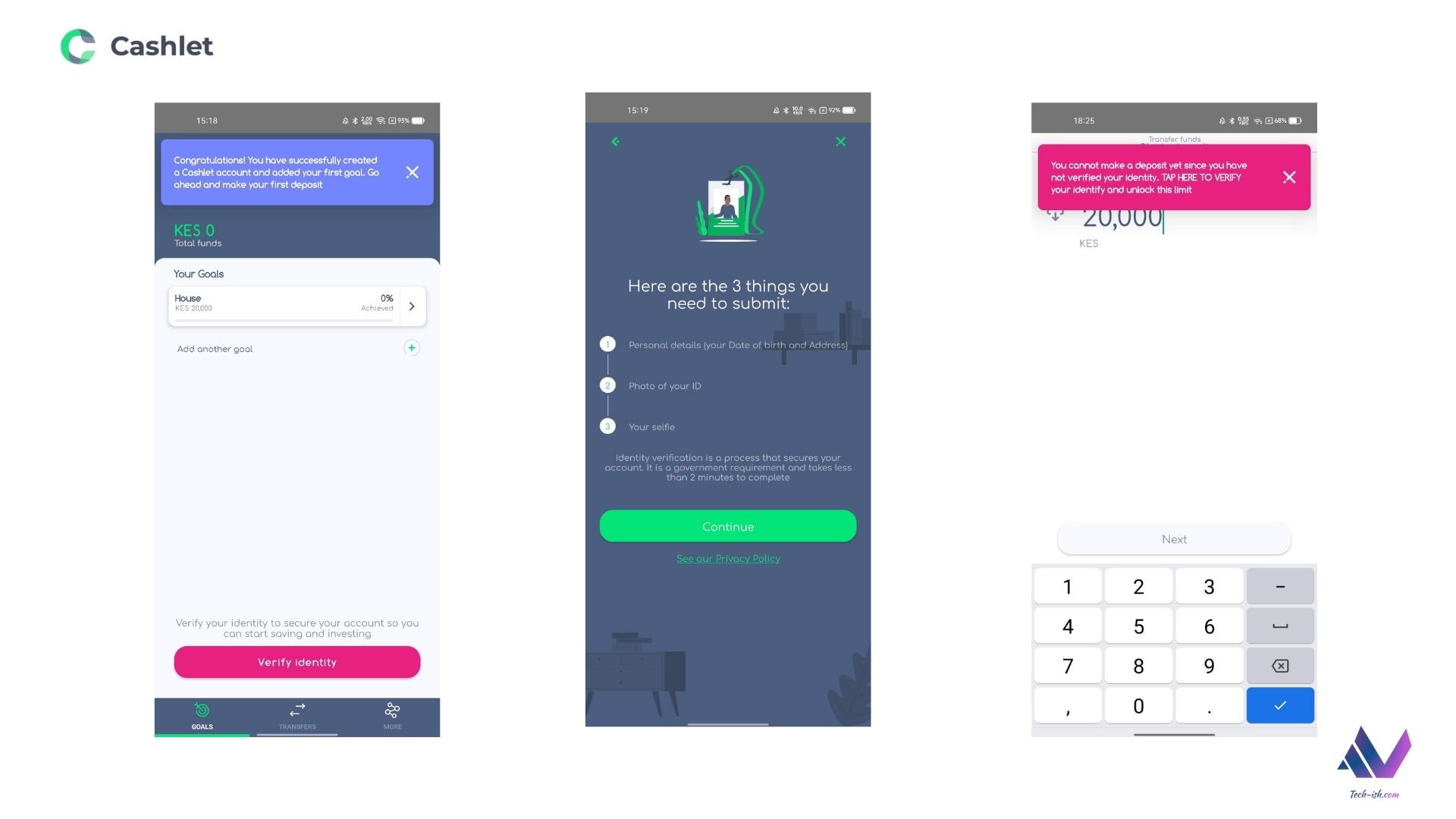 Only after verifying your identity are you able to give Cashlet your money. And from then on, depending on the number of goals you've set – and each can be of a different fund – you can keep depositing cash which will go to the fund.
A few things to note:
Yes, you can have a couple of M-Pesa phone numbers to enable you deposit cash to your account.
You're able to see how much you've invested, how far off your goal is, and your average expected interest rate.
You're also able to see a history of your transactions – which I presume include deposits and withdrawals.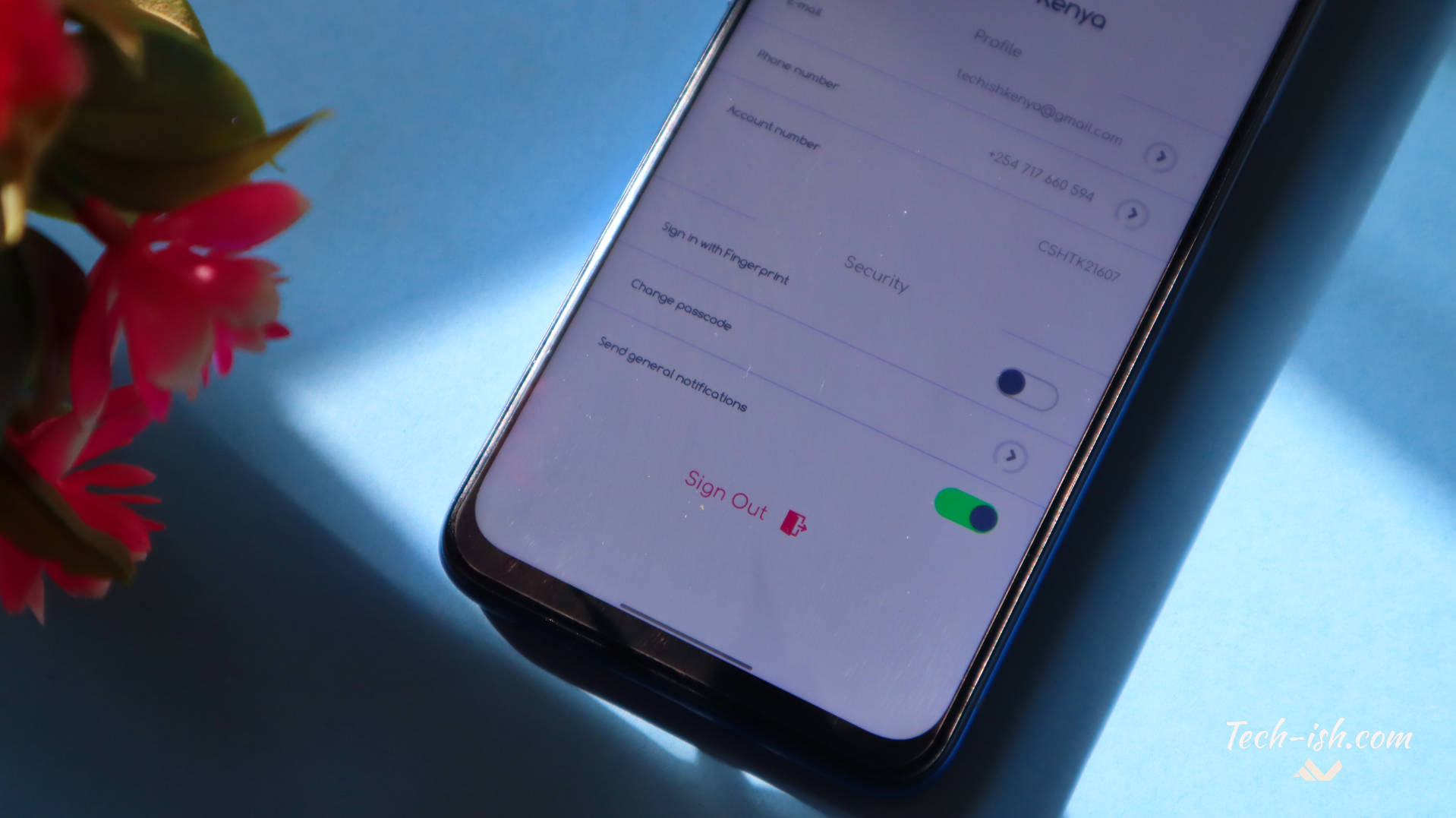 Security:
Security is a wide topic. I think I can cover this in two ways:
Data privacy – Cashlet claims bank-level encryption of all the data you give them. Their Terms and Conditions and Privacy Policy documentations highlight who sees your data and what they do with it.
App access – to access the app, you can set either a PIN or your phone's biometrics systems. Meaning only you can access the app even if your phone is with someone else.
Help and Feedback:
There's a dedicated section for reaching out to the platform's customer care incase you experience issues.
Availability:
The App will be available on both Android and iOS. I will add the links to this article once the app goes live.
Closing thoughts:

I think it's a cool idea. And I believe we are going to see many of such concepts coming up in the coming years. I am looking forward to see Cashlet launch in the market, see how people take it up, and how the idea grows over time.
Please ask any questions you may have, or offer any thoughts on the product and the idea. Will you be trying it out?