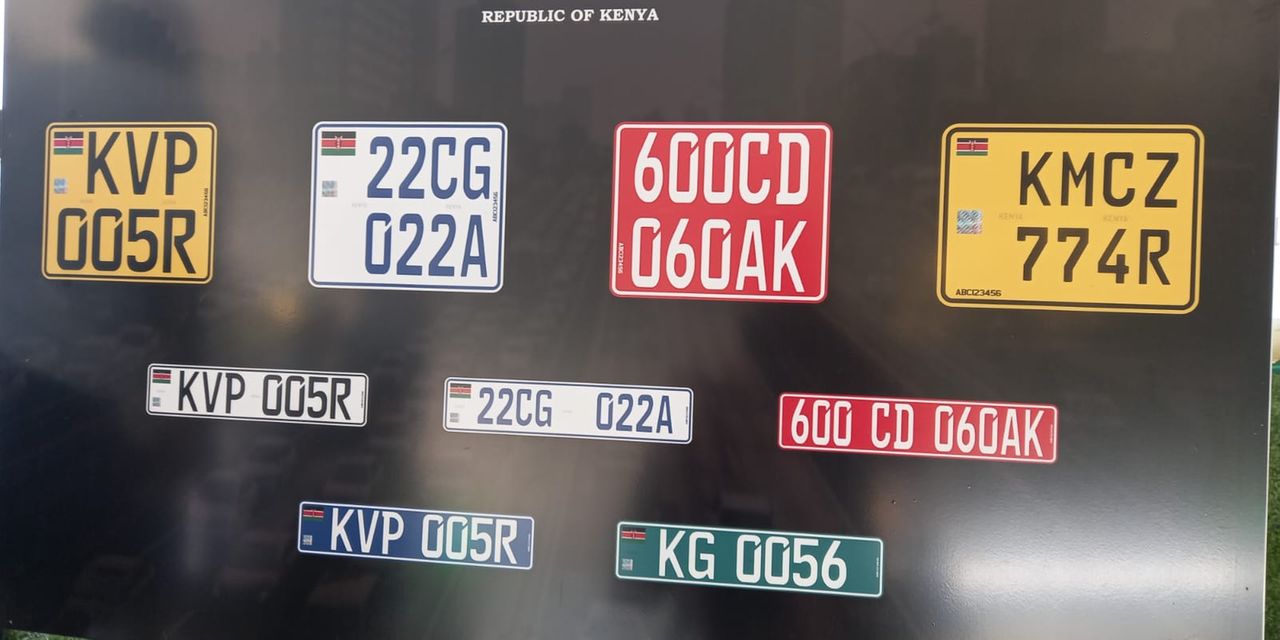 The government of Kenya will be phasing out the current vehicle number plates in favour of a new set of digital number plates. The newly announced number plates comply with the amended Traffic Act of 2016 and feature visible and invisible security features to ease tracing in the event of something going wrong.
According to Interior Cabinet Secretary Matiang'i, new plates that shall be fixed to vehicles imported to the country at the point of entry, and will be synchronised with KRA systems to help rid cases of tax evasion in the car selling business.
Features of the new 'Digital Number Plates':
New Font
Kenyan Flag
Micro-chip
QR Code
Hologram
NTSA Serial Number
12 categories of vehicles covered
According to CS Mucheru, the vehicles in the country have risen from 3.2 million last year to 4.8 million this year. The new number plates will help ease tracking and monitoring by law enforcement agencies. Exactly how this will be done hasn't been made clear.
It's also not clear how the QR Code and Serial Number work. What tracking agencies have access to the micro-chip. What data can they obtain? And can it be abused, does it go against personal privacy?
Kenyans will be called upon by the National Transport and Safety Authority (NTSA) to replace their current plates with the new ones. The exercise will take 18 months, and there will be a requirement of KES 3,000 for the new plates.
(h/t Techweez for the Micro-chip part).