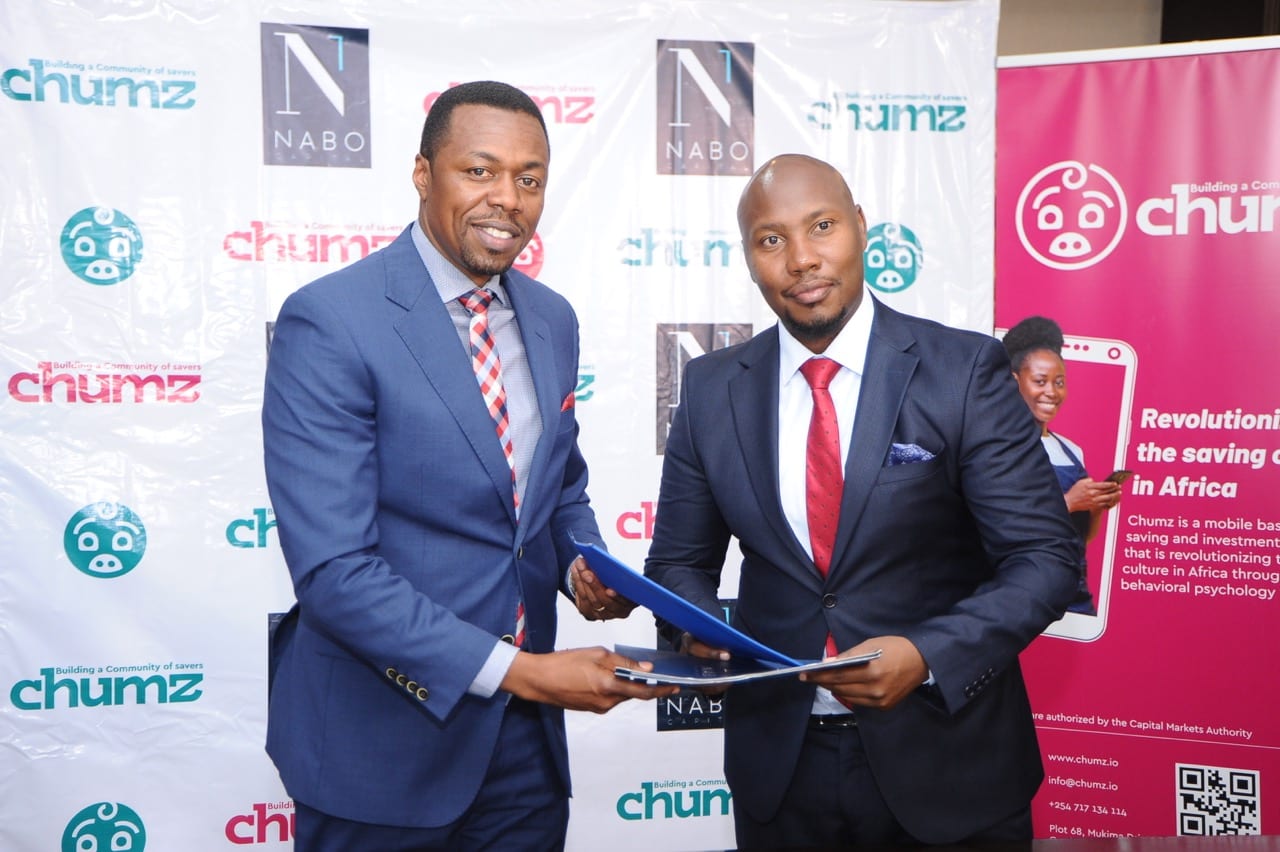 In February, we reported of a new app called "Chumz" which was as at then part of the Capital Markets Authority Regulatory Sandbox. Well, the Regulator has approved mass roll out of the mobile application. Chumz is developed by Moneto Ventures Ltd in partnership with Nabo Capital, a fund manager in Kenya.
With as little as KES 5, Chumz App allows anyone with a mobile money account to be able to create financial goals as an individual or as a group, invest their money towards the goals, and to track progress and earn interest.
The Chumz App functions as a collective investment scheme (CIS) intermediary service platform. It enables investors to save and invest towards a specific goal. The funds earmarked by clients towards a specified goal are held by a custodian bank licensed by the Authority for safe- keeping and invested in a CIS registered by the Authority. As such, investment decisions are undertaken by a licensed fund manager. Investors can withdraw their savings at any time, through their mobile phones.
Mr. Njuguna, Moneto's CEO said of Chumz, "Our journey in Chumz began when we observed that Kenya has numerous lending apps which are fueling a consumerism culture and limited investment solutions. We set out to find why customers were not taking up investment options in our developing market and learnt three things; most people are unbanked or under-banked. This means they have to spend more time and effort to invest their money. There is also heavy investment jargon by the financial sector that makes potential clients shy away from investing. Lastly, the current solutions lack methods to keep the people engaged in saving such as feedback mechanisms, social nudges and reminders on when to save and invest."
Moneto Ventures Limited was admitted to the CMA Regulatory Sandbox in May 2021 and becomes the sixth firm to exit after:
Pezesha Africa Limited
Genghis Capital Limited
Innova Limited
Central Depository and Settlement Corporation and
Fourfront Management Limited