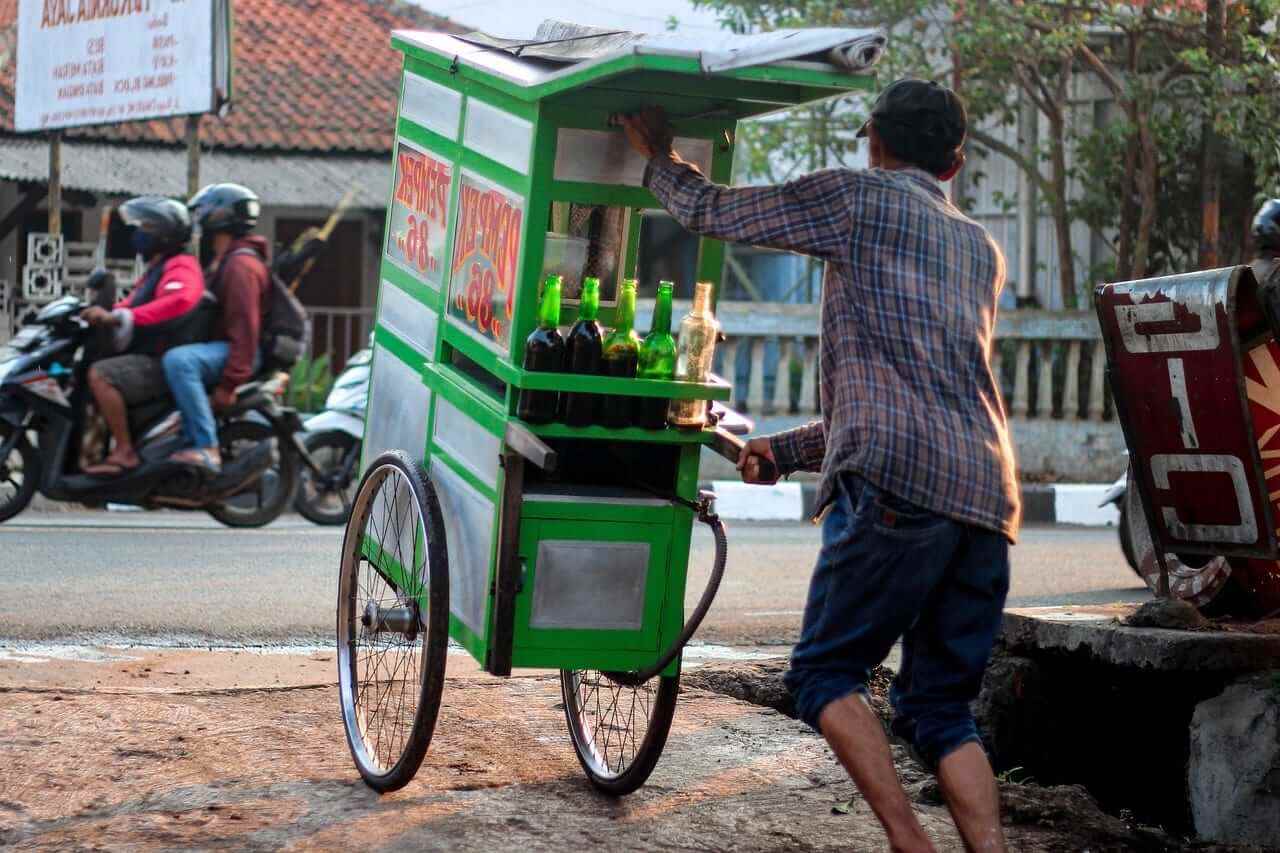 by Andrew Mahowa, a UI/UX designer and entrepreneur based in Nairobi, Kenya. Sometimes he shares his ideas for profitable businesses on his blog: https://maybegreatideas.com/
---
"You need it, we've got it", this was Nakumatt's slogan, one of Kenya's biggest and most reliable supermarket chains for decades and they did live up to the slogan. They had everything you needed "all under one roof" which was also their slogan for a period up until their untimely demise that came as a surprise to many. Everything seemed shiny from the outside but they had major problems internally, truly all that glitters is not gold. This is a story for another day though, today we'll talk about these 2 slogans as relates our Nairobi hawkers.
Talking about everything that glitters not being gold, back in 2013 while I was still a freshman in one of Kenya's prestigious universities, JKUAT and my friend Jeff or Hefe as we call him was at The University of Nairobi we would sometimes walk into the infamous Ng'ara "market", (market is in quotes because it wasn't really a market just hundreds of hawkers lining up the street with different merchandise ) and walk out donning new secondhand outfits. I would at least wait until I got home to better try on my new clothes, while Hefe on the other hand would change right there at the market because we only live once. His way was better because he never got short changed, I on the other hand got a raw deal on multiple occasions, I would get home only to find that the nice trouser I had bought didn't fit well because the seller used a wrong scale intentionally or had a faulty zipper or the nice denim jacket had some hidden nasty ink stains. But it wasn't all bad, other times we did get quite swaged up and the drip as our gen Z's would say would be quite intense.
In the different ways that Nairobi hawkers make navigating the CBD streets quite the task they also make life quite affordable, more efficient and a little less hard for a lot of people in the city. You don't have to go too far to find whatever it is you are looking for at a pocket friendly price on your way from work in the evening. If you need it, they certainly have got it, from fruits, vegetables, electrical appliances, women's accessories, cosmetics, clothes, shoes, toys to mobile phone accessories all under one roof, the Nairobi city sky.
Hawking is a million dollar, informal, unregulated industry. Everything is bought very cheap and sold at a jacked up price while still being quite affordable to the end customer. Millions of Kenya shillings exchange hands on the streets and alley ways of Nairobi CBD daily and there is no concrete way of knowing how much exactly, the only data point currently available is that there are over 40,000 hawkers in Nairobi and 5,000 plus carry out their business within the CBD. The only regulation that happens is the protection offered by inspectorate officers commonly known as "Kanjo" to the hawkers in exchange for a daily sum often paid as a weekly subscription. This enables them run their businesses like any other licensed trader within the city. There is also no way or very limited options for the county government to regulate and generate revenue by documenting and licensing this industry like any other business and income generating industry. Thus here is an idea.
Idea
A simple app both Android and USSD that can be used by the county government to document hawkers, assign them spaces/streets where they can sell, license them and have them pay a trader's fee to help generate revenue for the county.
How would this work?
The hawker would download the app and fill in their details such as: name, choose where they want to be allocated, other personal/biometric details and type of business after which they would receive a license to trade as a hawker within that stipulated zone.
They would then pay a weekly fee of say 200 shillings and this would act as the licensing fee. This fee would be compounding and once it reached the fee required to gain an actual business license they would then get a real business license in whatever business venture they are in and if they wanted to expand the business it would now be much easier to do so.
This app would make it easier for the county government to have proper documentation of the hawkers who make up a very valuable sector of the Nairobi business community, it would also lead to revenue generation and extra income for the county while empowering the hawkers to become licencesed business owners. The data would also help the county with planning as far as building of markets is concerned, the best locations as they would know where most hawkers are selling from and the kinds of commodities that Nairobi residents buy most to mention a few.
Other product offerings such as credit provision can also be bundled into the app to make it even more small business friendly. With quality data, a lot can be done and the possibilities are endless.
Leave a comment if you have further thoughts. Cheers.