If you're here to know whether or not you should buy these, I'll start by immediately telling you that I believe the Freepods 4 to be worth more than Oraimo's asking price. So, if you're in the market for good affordable wireless earbuds, you should totally get them. If that's all you wanted to hear, here's the link to buy them with a 15% discount if you use Techish at check out.
Oraimo is currently selling them at KES 4,500 (which means you can get them at 3,800 with the mentioned discount). And you pay on delivery.
If you're here for the review, then here we go.
This is my third Oraimo review I believe. And this is the second time I've used Oraimo Earbuds. The first time was with the Freepods 2 which I think I quite liked. Those had a retail price of KES 3,300.
After those came the Freepods 3, which I got to use in this review, as a comparison. And now come the Oraimo Freepods 4. The first in the lineup to feature Active Noise Cancellation, ANC.
Active noise cancellation (ANC) is a technology used in earbuds to reduce or eliminate unwanted external sounds by generating sound waves that are equal in amplitude and opposite in phase to the incoming sound waves. The result is that the two sound waves cancel each other out, effectively reducing the amount of outside noise that reaches the listener's ear.
ANC is something we've long seen as a preserve of high end earbuds. Oraimo is bringing that to the masses at an affordable price.
In my days with the earbuds, I've really liked a couple of things:
The comfort
The quality of sound
The ease of pairing and connecting
The included app
The battery life
In this review I will cover these 5 things, trying to give you a full picture of what it is like to use them. I will also within the review mention a couple of things that I haven't particularly liked about them.
Comfort:
I think these are very well designed buds. I don't know if a lot goes into designing earbuds nowadays – given they almost all look alike – but what I can say is that these manage to feel okay when used even for long hours.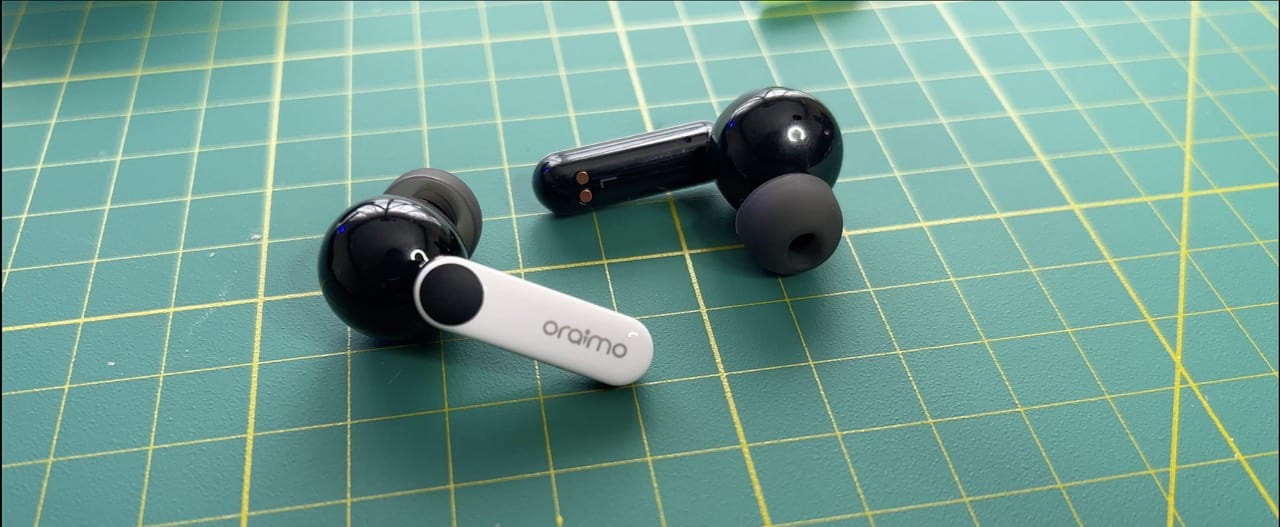 I have very noisy neighbours and I find myself needing ways to block their sounds when working or when sleeping and these have worked excellently. You put them in the ears and almost forget you have them on.
They also won't fall when walking around. I also believe that for most people they won't fall when running. You get a set of possible rubber eartips to choose from. My only wish is there was a larger set of rubber tips, and an even smaller set to give people a wider range of options.
Each bud has a touch panel. So you can perform actions like tap to pause and play, double tap to skip to the next song and triple tap to go to previous song. You can also tap and hold to switch between transparency and noise cancellation.
Oraimo Freepods 4 Sound Quality:
These earbuds sound amazing I will say. At this price point there can't be a lot to nitpick on. Yeah if you truly want to compare them to say the Airpods Pro 2, you will find a lot things to say aren't that good. For example, the ANC on the Airpods is very strong, while on the Freepods 4 you will definitely still hear certain frequencies of sound. Or for example the Airpods have a much nicer sound signature compared to these which do struggle to balance vocals and instruments. But if you're coming from basic earphones or from the cheaper knock offs that have flooded the market, you will definitely feel a huge difference of sound with these.
The ANC isn't that strong, but its alright. You will definitely still hear sounds around you when it's enabled, but you will feel there's a difference. What I like is that they're not similar to other earbuds that make you feel weird when ANC is enabled.
If you like what other people may call a flat sound design, these are quite okay in that regard. But the bass still feels really deep even on this flat sound part. They sound amazing with podcasts and for weird people – myself included – who listen to white noise, or stuff like rain sounds. They sound good with most of the music I've listened with them.
Bass heavy lovers shouldn't worry. These things punch. And, you can still tweak the sound to your liking given there's an equaliser within the app.
Ease of pairing and connecting:
This is the killer feature I believe, especially at this price point.
When you first open your Oraimo Freepods 4, you'll notice that on your Android phone there will be a popup prompting you to connect your buds to your phone. This is so nice, easy and fast. But that's not all, once connected, Google will sync your earbuds information across your other devices allowing you to easily connect on other Android devices that have your Google account. So, even if you change smartphones, your earbuds will always easily connect. But that's not all.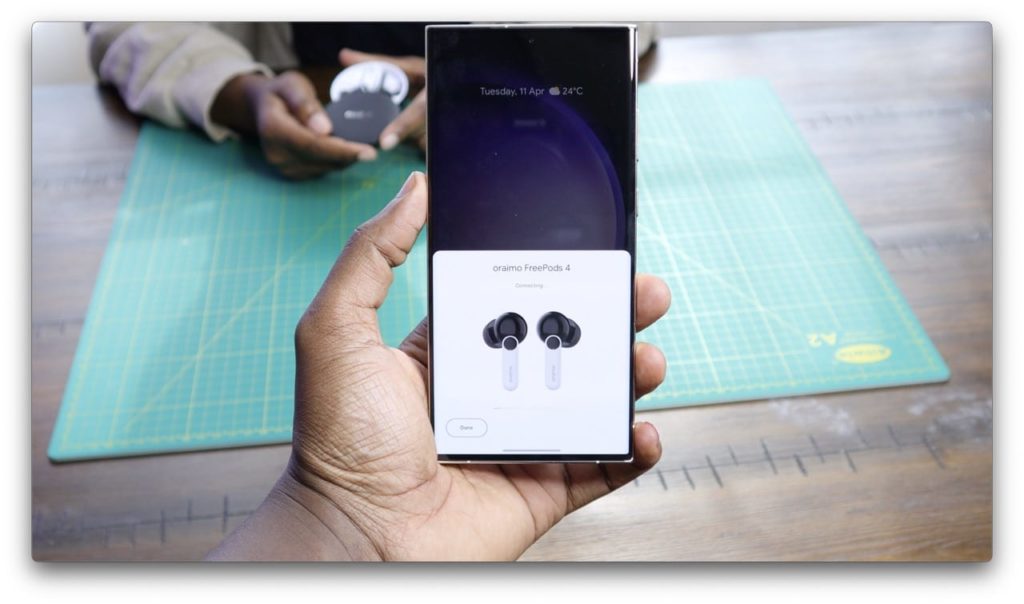 You can find out where your earbuds were last seen using the "Find My Device" app on Android devices. The earbuds constantly ping their last connected to device, which shares its location letting you know where to find them. You also have the option if they're missing to make each bud ring on its own to help you locate them. And they ring quite loudly! So if they fall between seats, or under the bed, finding them won't be hard.
Once paired with a device, anytime you slide the case open, the earbuds will connect to the device in no time. They have a pretty cool voice to let you know when connected. The same voice will let you know when you switch between noise cancellation and transparency modes.
You will also very easily see battery in percentage of both the earbuds and the case once connected. This will be both through the app, and through a Google popup if you don't want to install the app.
The App:
It isn't a must to get the app. The Google pop up already eases connection and eases access to things like battery. So the app is for things like equaliser settings, and firmware updates.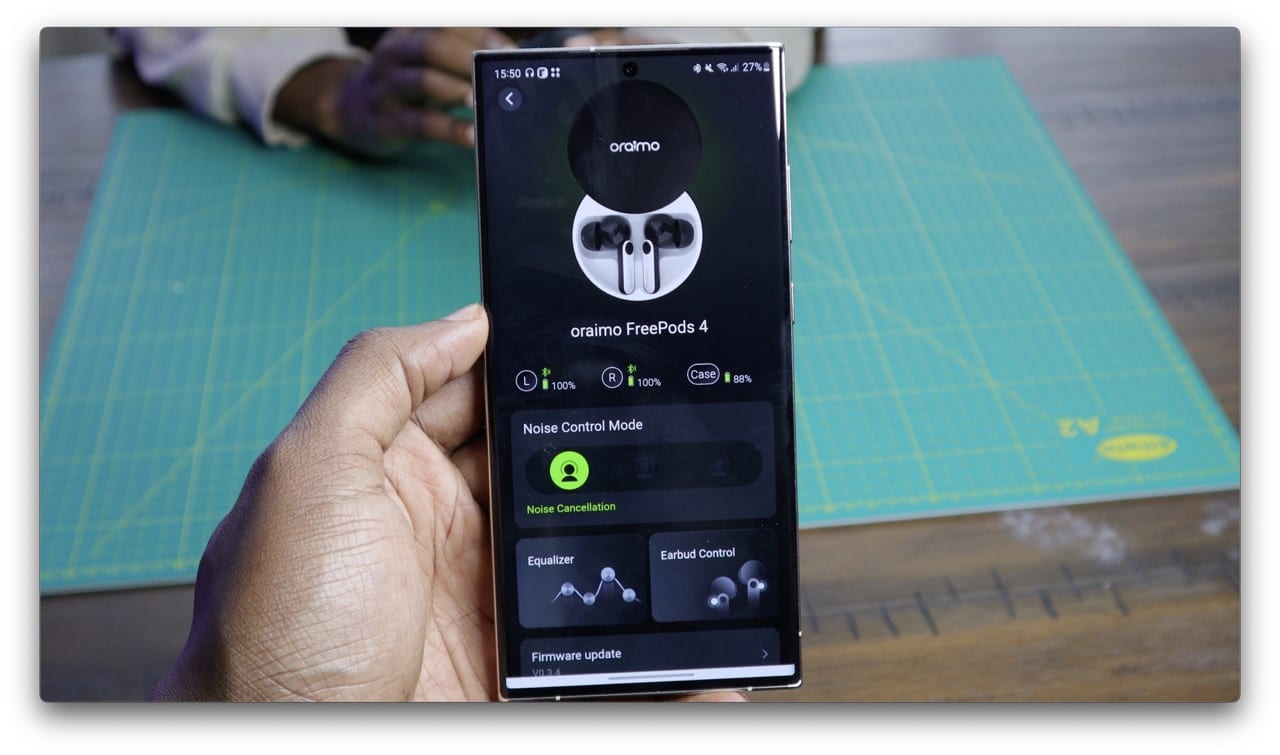 Within the app you can also change what tapping on each earbud does. So for example you can program a tap to do something different from what was originally set.
What I like most about the app is you don't need to sign up and give details to access features. You can just use the guest mode and access what you need.
Oraimo Freepods 4 Battery Life:
With ANC on, Oraimo promises 7 hours of listening. I think this is legit. With ANC off, you're promised 8.5 hours. You will definitely forget to charge the case which extends use of the earbuds to 27 hours with ANC off.
They charge via Type-C which means there's no worry wherever you may be because your phone or laptop charger will do just fine. And they charge pretty fast.
Any issues experienced?
First, I wish I could reduce the bass. It's too deep for my liking. But they sound really good according to many people who I've given to test them. And that's alright because of course people love bass.
Secondly, In two instances, one of the buds lost connection then resumed by itself. I don't know if this is a bug, and it hasn't happened again.
Finally, the case isn't easy to open without actually looking at it and making sure you've pointed the Oraimo logo upwards. It's also quite chunky.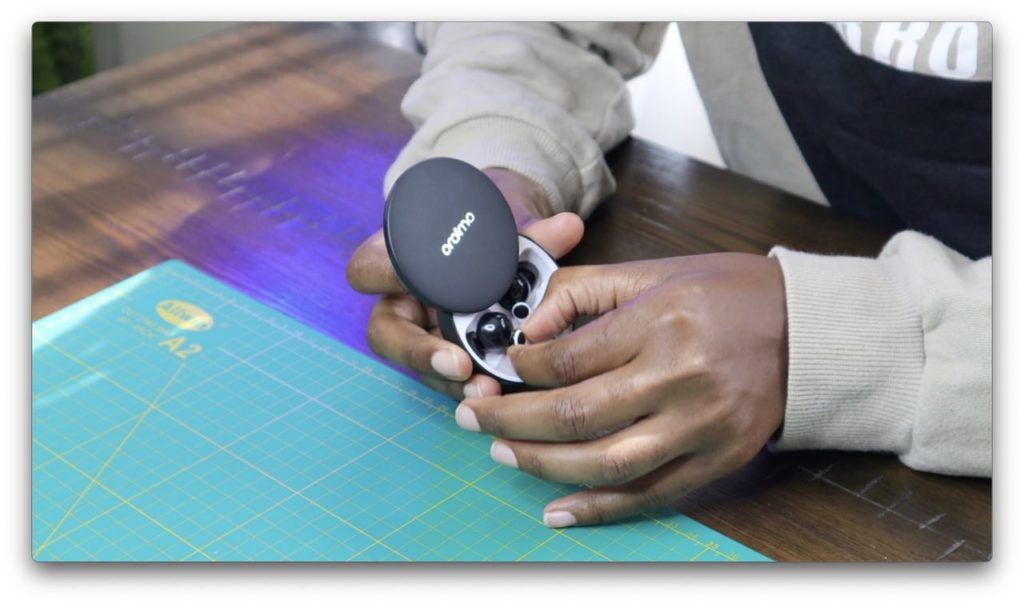 Should you buy?
The Oraimo Freepods 4 work with all types of devices. So whether you have an Android or an iPhone, you will be connected and you will be able to access the bud's features.
I think Oraimo have nailed sound quality, design, customisability and the wow factor. And all that at a fair asking price. So, like I said at the beginning, these are worth it. Get them. And remember to subscribe!