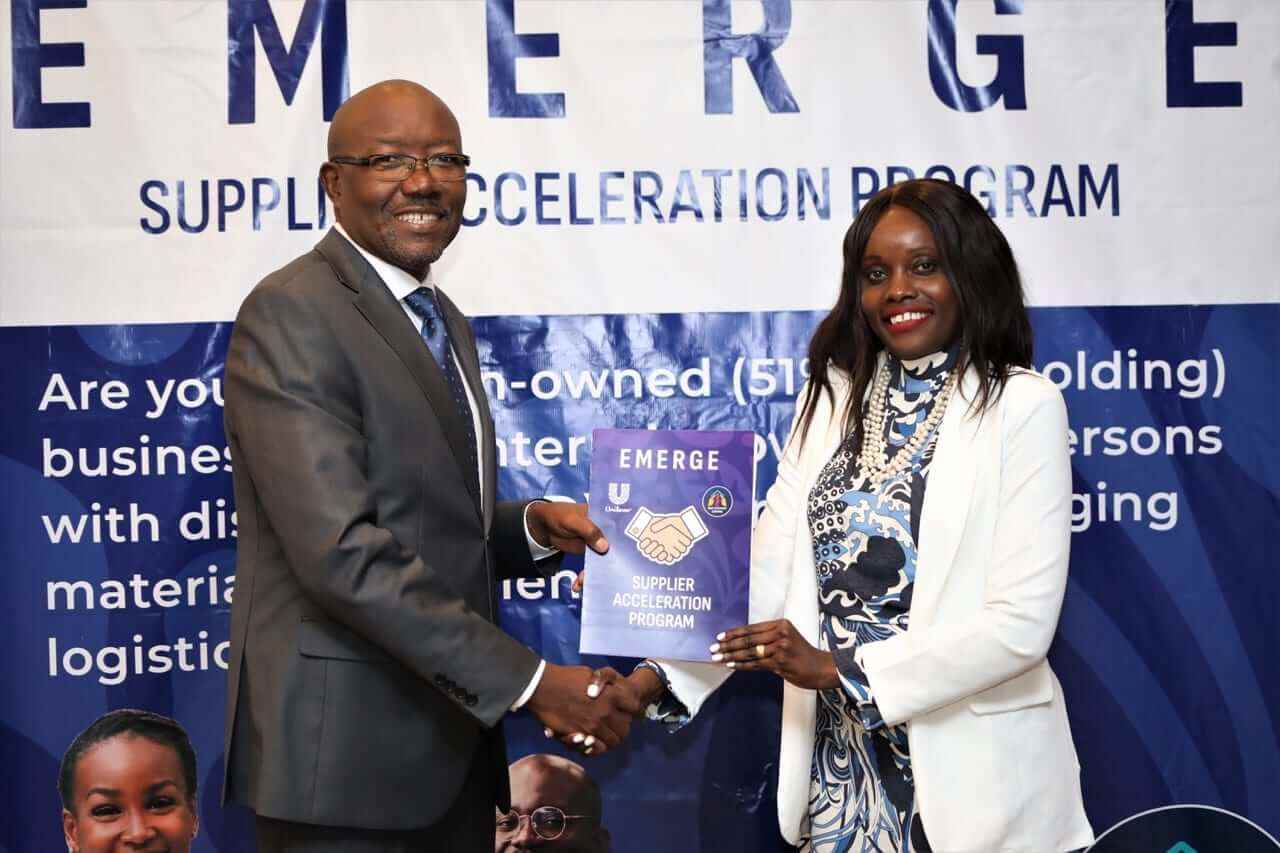 Unilever, a leading consumer goods company, has launched the Emerge Supplier Acceleration Programme aimed at fostering diversity and inclusion in its supply chain. The platform seeks to empower more small and medium-sized enterprises (SMEs) and businesses owned by women, persons with disabilities, and other under-represented groups. The Emerge Acceleration Programme offers business skills development, capacity building, and funding to boost the participation of SMEs in the economy.
The initiative is a strategic partnership between Unilever and the SME Support Centre, which will provide technical support in strategy, operations, production capabilities, and quality assurance. The programme will also offer linkages to financial service providers to enable small businesses to supply products and services, not only to Unilever but also to other similar manufacturing multi-nationals to widen their customer bases and increase their revenue streams.
Unilever plans to inject close to Ksh 200 million annually into the programme as part of its commitment to fostering an all-inclusive business environment. The company aims to spend Ksh 0.5 billion on under-represented businesses, mainly SMEs. The collaboration aims to leverage respective strengths and expertise from both partners to deliver relevant insights through training on entrepreneurship, financial literacy, e-commerce, business mentorship, and coaching.
Luck Ochieng, Managing Director of Unilever Kenya, said, "We want to actively make our supply chain more diverse by reaching out to people and groups that are usually under-represented. At the same time, we are unlocking innovation, agility, and opportunity – within our suppliers' businesses, and in ours." SME Support Centre CEO Linda Onyango added, "Through the Emerge Supplier Acceleration Programme, we are committed to help businesses build long-term competitiveness and contribute to overall GDP."
The Emerge Supplier Acceleration Programme aims to ensure that Unilever works with more diverse suppliers, rather than increasing the number of suppliers. The initiative seeks to support entrepreneurship through small businesses, making them market-ready to expand their business opportunities and growth.