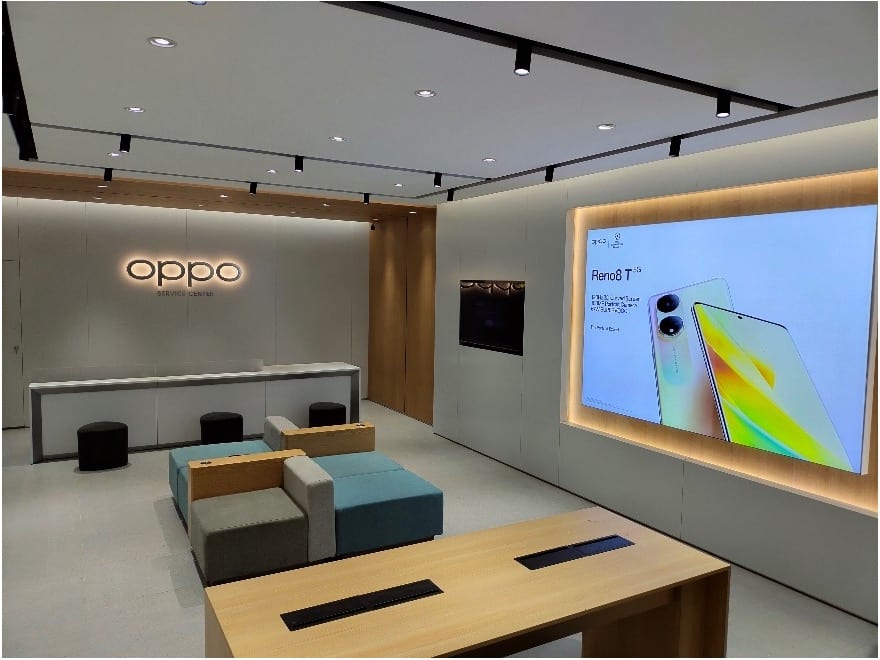 OPPO has announced the opening of its largest Service Centre in Nairobi, Kenya, in a move that underscores the company's commitment to providing top-quality service to its customers in the Kenyan market. The opening of the new Service Centre is part of OPPO's global strategy to take a customer-centric approach, and it will offer customers access to product service, repairs, and user guides on OPPO's extensive range of audio, mobile, and computing products.
The Service Centre will enable customers to experience one-on-one consultations with OPPO's technicians on their repairs, reducing phone repair wait time to under an hour with genuine OPPO spare parts and warranties. In addition, customers will be able to interact with various phone models from OPPO's product line, which caters to a wide range of mobile phone users, such as social media users, business users, and mobile photography enthusiasts.
Fredrique Achieng, PR Manager for OPPO Kenya, said, "At a time when customer satisfaction is at the core of business growth and statistics indicating that 86% of good customer service turns one-time customers into long-term brand champions, OPPO is focused on giving the best experience it can offer to our customers. This is not just in our phones and smart devices but also in customer service."
Customers who visit the new OPPO Service Centre located at Emperor Plaza, Koinange Street, for the next week, shall receive amazing gifts from OPPO as the brand continues to appreciate its customers for their support.
OPPO Pad Air comes to Kenya:
Additionally, OPPO Kenya is introducing OPPO Pad Air in the Kenyan Market for the first time. Customers who visit the OPPO Service Centre will get to experience unmatched computing experience of the OPPO Pad Air.
With a 6.94mm ultra-slim body and weighing 440g, the OPPO Pad Air tablet makes it graceful to carry around. Powered by the Qualcomm Snapdragon 680 mobile platform, OPPO Pad Air has a 10.36-inch 2K display with quad speakers supporting Dolby Atmos and comes equipped with the new ColorOS for Pad system.
OPPO Centre services to expect:
| Service | Description |
| --- | --- |
| Authentication & Warranty Checks | Verification of authenticity and warranty of OPPO products |
| OPPO Care Product | Assistance and support for OPPO products |
| Repair Tracking | Status tracking of OPPO product repairs |
| Software Updates | On-the-spot software updates for OPPO products |
| UV protection film installation | Installation of UV protection film for OPPO mobile devices |
| Dedicated Contact Centre | Toll-free contact center for OPPO customers |
| Original Spare Parts | Genuine OPPO spare parts for repairs |
| Send-in Repair Service | Remote repair service for OPPO products |
The Service Centre will be open from 9:00 am to 6:00 pm Monday to Saturday, and during the OPPO customer appreciation week, customers will receive a 10% discount on phone repairs and accessories.
"The opening of this Service Centre and addition of OPPO Pad Air into OPPO Kenya's product line continues to reaffirm OPPO's commitment to the Kenyan Market as we seek to revolutionize customer experience for all our users," said Achieng.