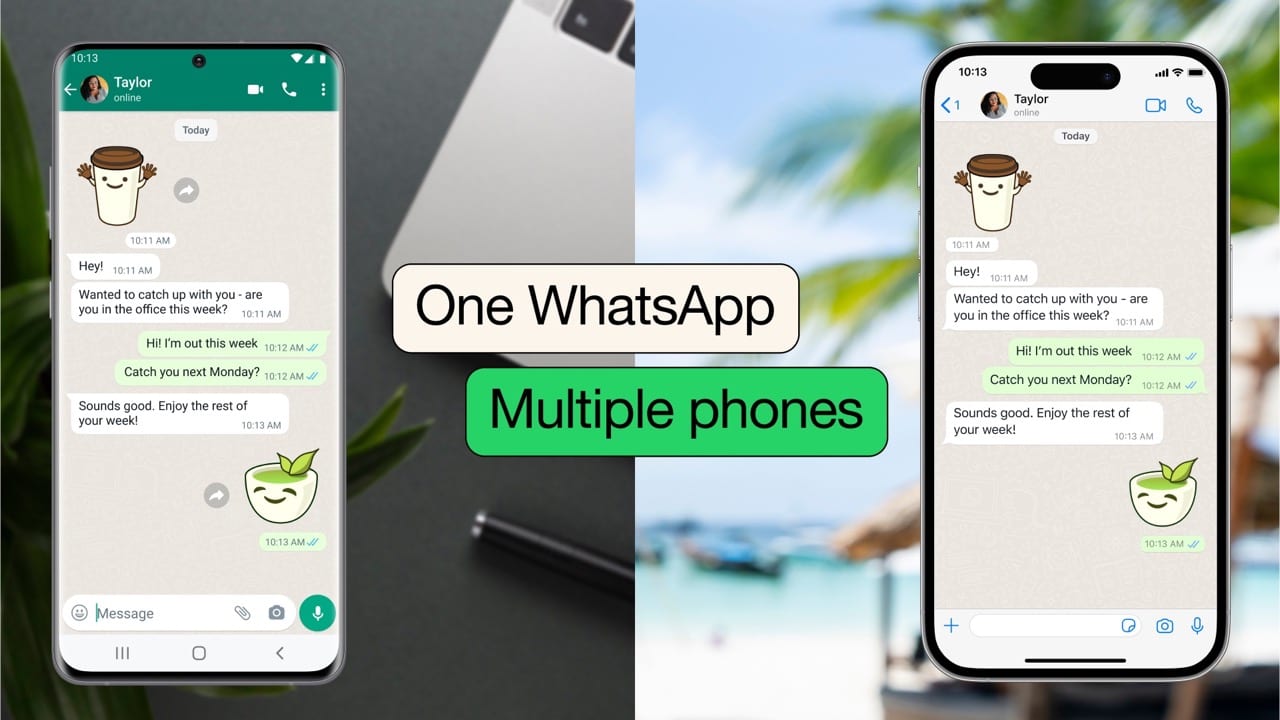 WhatsApp has introduced a new update that allows users to link up to four mobile devices to the same account. This new update is a significant improvement from the previous version, which only allowed linking to desktop apps, browsers, or Android tablets. With this latest update, users can link an additional smartphone to their primary device and use the same WhatsApp account on both.
To link a secondary device to your WhatsApp account, you need to ensure you have the latest version of the app installed on both the primary phone and the companion device. The secondary device will require a fresh install of WhatsApp. Once both devices are ready, you can follow these simple steps to link the devices:
On the secondary phone, open WhatsApp and tap on Agree and continue.
When it prompts you to enter your phone number, tap on the three-dot menu in the top-right corner of your screen and tap on Link to existing account.
A QR code will be generated that you now need to scan using WhatsApp on your primary phone. On Android, tap on the three-dot menu and navigate to Linked Devices > Link a device.
On iOS, navigate to Settings > Linked Devices > Link a device.
If prompted, use your biometric information or phone passcode to add a new device.
Scan the QR code on your companion device.
Depending on your internet connection and chat history, WhatsApp will sync all your data on your companion device. A few features like live location cannot be used on secondary devices yet.
Once you have linked your secondary device, it will display "This is a linked device. Learn more" in settings. You can use WhatsApp to send and receive messages from the linked device, and chat history will also be synced for up to a year. However, features like live location and adding a status message are not available on linked phones.
WhatsApp maintains end-to-end encryption across all linked devices, and each linked device connects to WhatsApp independently, ensuring that your messages, media, and calls stay encrypted. It's worth noting that the primary phone will be required to set up linked devices, but it doesn't need to be online to use them. However, if the primary phone is inactive for over 14 days, users will be logged out of WhatsApp on all linked devices.
If you need to remove added companion devices, you can do so manually. On your primary phone, navigate to WhatsApp Settings > Linked Devices, select the device you want to remove, and tap on Log out.