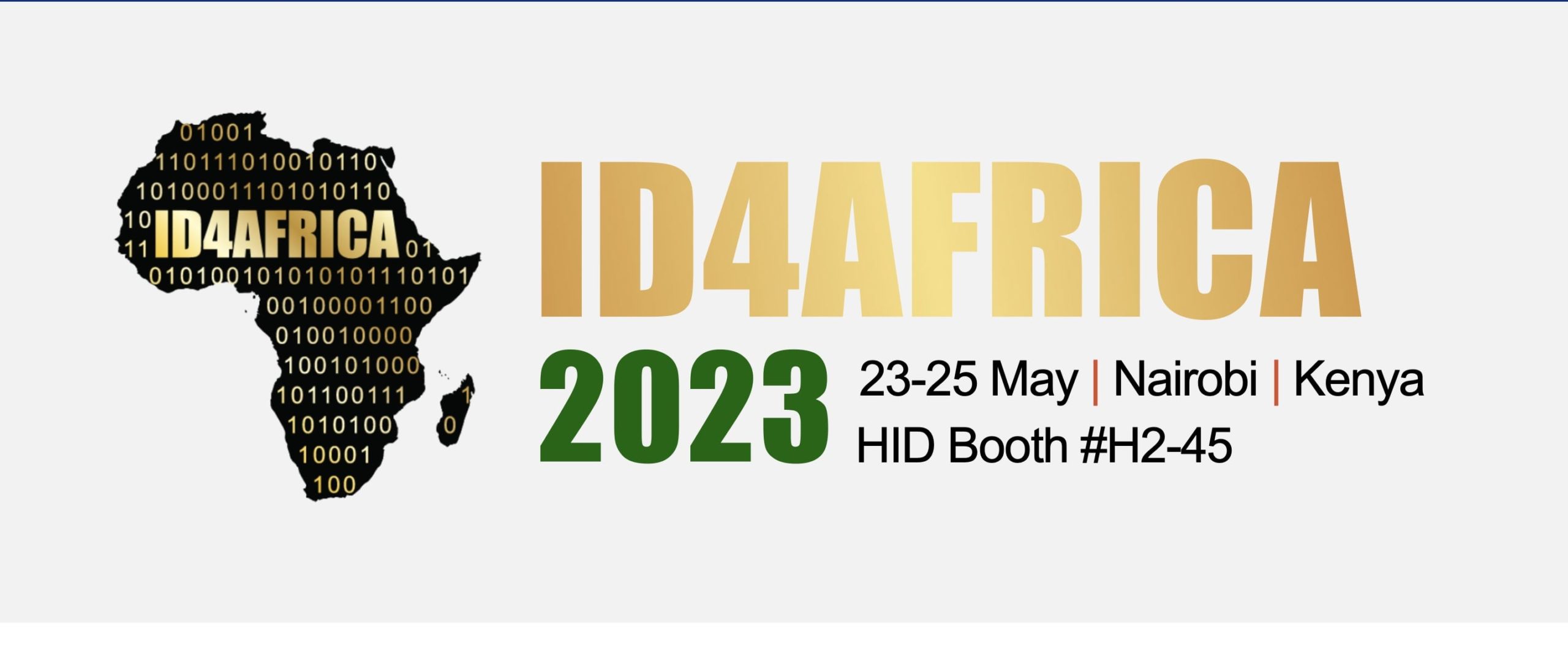 HID, a renowned global leader in trusted identity solutions, is set to showcase its industry-leading digital identity solutions at ID4Africa 2023, the annual event dedicated to assisting African nations in developing and strengthening identity-related systems. The event will take place from May 22 to 25 at the Edge Convention Centre in Nairobi, Kenya.
ID4Africa focuses on providing African governments with the necessary tools to issue secure, official identification documents such as IDs, driver's licenses, and passports. This enables citizens to establish their identities and gain access to vital services like healthcare, education, and finance. Currently, approximately 500 million individuals in sub-Saharan Africa lack any form of official identification. HID's solutions aim to bridge this identity gap and empower governments in the region.
With over three decades of experience, knowledge, expertise, and local partnerships, HID will showcase a range of trusted identity solutions at ID4Africa. These solutions cover various aspects of the identification process, including document design, biometric technologies, secure issuance, and ongoing authentication.
One of HID's standout offerings is its award-winning document design. These robust designs feature integrated chips that store the holder's biometric data, a color portrait, and HID's exclusive Mirage™ technology, which combines five security methods. This combination makes the documents extremely difficult to reproduce, ensuring their authenticity. Additionally, HID introduces Safelink, a new hinge feature that enhances document security.
In terms of secure issuance, HID promotes the use of polycarbonate, a durable material already adopted by many governments for passport datapages. HID now advocates for its application in national ID cards and driver's licenses due to its resilience and ability to integrate multiple security features, including laser engraving. At ID4Africa, HID will introduce a new self-service kiosk that allows citizens to personalize their credentials. Furthermore, they will showcase a cutting-edge laser engraving system capable of quickly and securely etching multifaceted security elements onto identification cards.
Biometric enrollment and authentication solutions form another significant focus for HID. By leveraging an individual's unique biometric traits, such as fingerprints or facial features, biometrics provide reliable identity assurance that cannot be lost, stolen, or shared. HID's biometric technologies, including fingerprint readers, tenprint and palm scanners, facial recognition systems, and livescan jumpkits, have been widely recognized by industry experts, earning HID a reputation as a global leader in biometric authentication.
To learn more about HID's comprehensive range of products, solutions, and services that empower African governments to address identification challenges in remote locations while serving high-volume needs in metropolitan areas, visit their booth at the Edge Convention Centre in Nairobi from May 23 to 25. HID's presence at ID4Africa demonstrates its commitment to leveraging cutting-edge technologies to enhance identification and authentication processes, ultimately contributing to the development and humanitarian action in Africa.