MESH, the first online community for small business entrepreneurs in Kenya's informal economy, has announced that it has reached a significant milestone of 150,000 members. Launched to the mass market in November 2021, MESH has become a transformative force, connecting young entrepreneurs and small business owners to essential networks, customized training content, and access to opportunities and services in the formal economy.
MESH's growth can be attributed to its one-year partnership with Mastercard Strive Community, a philanthropic program initiated by the Mastercard Center for Inclusive Growth and Caribou Digital. Through early-stage grant funding and technical support, the program aimed to unlock the untapped potential of Kenya's informal economy, which generates an estimated 41% of the country's GDP. The funding enabled MESH to develop and scale its platform, while also providing training tools that were previously inaccessible to young entrepreneurs through traditional education pathways.
Challenging Barriers and Redefining the Future of Work
Young entrepreneurs in Kenya's informal sector face numerous challenges, including limited access to loans, services, and work opportunities in the formal economy. Their networks often consist solely of family and friends, leaving them disconnected from valuable resources and training needed to establish and expand their businesses. Meanwhile, major corporations struggle to reach this substantial consumer market and harness the potential of these talented entrepreneurs.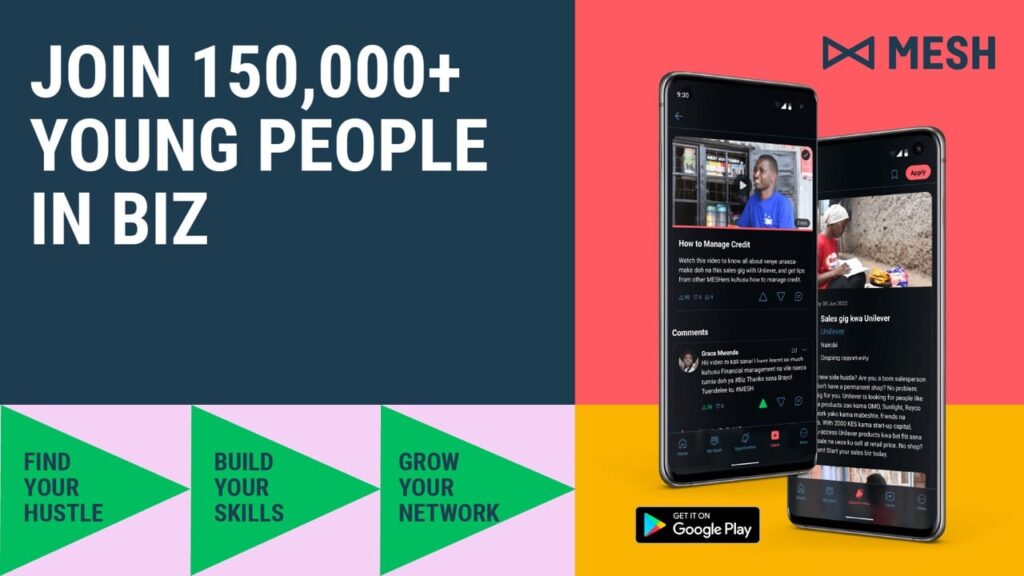 MESH, with the support of early-stage investors such as Mastercard Strive Community, aims to redefine the future of work and challenge traditional notions of employment in economies like Kenya's. By bridging the gap between informal and formal sectors, MESH empowers young entrepreneurs to thrive and succeed.
Anuj Tanna, Co-Founder and CEO of MESH, expressed gratitude for the support received: "The early stage grant funding and support of Strive Community has been instrumental in enabling us to build, start up, and scale MESH. We're incredibly proud that MESH now connects 150,000 young entrepreneurs to each other and, for the first time, to valuable gig work and training opportunities with our growing community of commercial partners."
Transforming Learning and Expanding Opportunities
The funding from Mastercard's Strive Community has allowed MESH to test, design, and scale its innovative training model, providing young entrepreneurs with bite-sized, peer-led, and digitally-driven learning formats. This flexible approach enables users to learn in their preferred language and on their own terms. The platform's skill-building programs also facilitate the creation of digital IDs, unlocking new work and service opportunities for MESHers with the platform's commercial partners.
Natasha Jamal, Vice President of Social Impact at Strive, Mastercard Center for Inclusive Growth, emphasized the transformative power of digital technology in empowering small business owners. She stated, "The milestone MESH has achieved in reaching 150,000 entrepreneurs in Kenya is proof positive that we can bring life to economies across the globe by empowering small business owners with digital solutions that not only meet their needs but help them make progress toward their biggest goals."
MESH is Realising Sustainable Demand and Empowering Entrepreneurs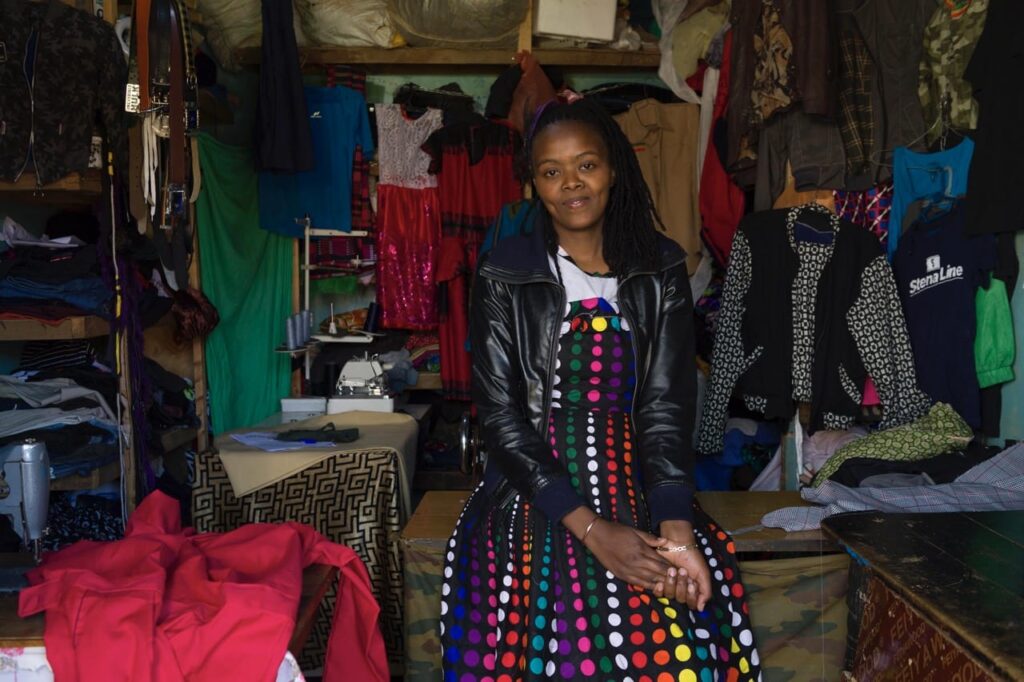 MESH is experiencing sustainable demand for its product, as multinational corporations and local start-ups recognize the value of joining the platform and gaining direct access to the growing MESH community. The platform not only fosters connections between entrepreneurs but also allows them to exchange ideas, share skills, and access products and services that were previously out of reach.
Brian Amwayi (27), a MESHer from Nairobi, expressed his enthusiasm for the platform: "MESH is a great platform – young people connect, exchange ideas, and share their skills. There are products that I get from Unilever through MESH that I can sell to my friends, at work, and even some retail shops. I'm hoping for the best from MESH. Maybe one day, it will be the game changer."
Violet Otieno (28), another MESHer from Nairobi, shared her story: "As much as school is the key to success, which success? Business is for financial security. Even in high school, I would go with biros and sell them to my friends. Then I saved and saved, and rented a stall, but business has challenges, you need skills. Then, I found MESH. I use the app on my phone to connect to other young people, find products, and then, if you are applying for a loan, what to look out for. MESH helps people connect to businesses that are not even within Kenya. Since I found MESH, my business has improved."
MESH's impact on the lives of entrepreneurs like Brian and Violet underscores the platform's potential to transform Kenya's informal economy. As it continues to expand, MESH is poised to empower even more young entrepreneurs, fueling economic growth and innovation throughout the country.