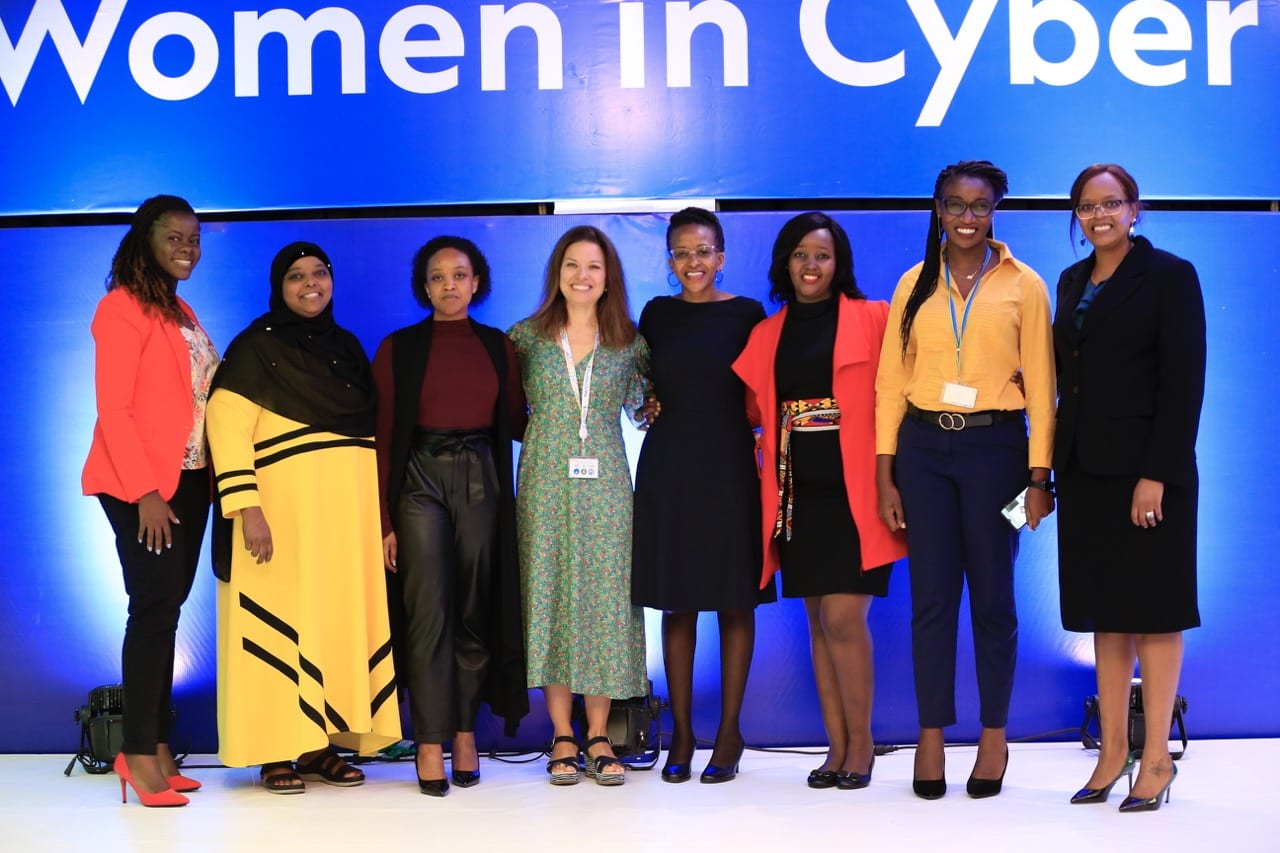 Standard Chartered, in collaboration with @iLabAfrica-Strathmore University, celebrated the graduation of 100 women who participated in the inaugural East Africa Women in Cyber Mentorship Program. This groundbreaking initiative provided a 9-month mentorship training program for women residing in Kenya, Uganda, and Tanzania, all administered virtually.
The program adopted a self-paced learning model, featuring mentorship circles and fireside chats, encompassing both emerging and current areas in cybersecurity. In addition to technical training, participants also received guidance in soft skills development, including personal branding and career growth strategies.
During the graduation ceremony, Kariuki Ngari, CEO of Standard Chartered Bank (Kenya and East Africa Cluster), emphasized the importance of addressing the increasing cyber risk vulnerability in Africa. As cyber criminals become more sophisticated, numerous organizations, including financial institutions, government entities, and retail players, are seeking advanced and intelligent cybersecurity solutions. With women comprising only 24 percent of the overall cybersecurity workforce, this program aims to bridge the gender gap while equipping the East African region to counter and prevent cyberattacks.
Dr. Joseph Sevilla, Director of @iLabAfrica-Strathmore University, added to Ngari's sentiment, acknowledging the disruptive nature of sophisticated ransomware and cyberattacks on businesses. As the region undergoes digital transformation, the exposure to cyber risks heightens. To protect organizations effectively, advanced training and access to cybersecurity experts are vital. Thus, programs like the East Africa Women in Cyber Program play a crucial role in bridging the cybersecurity skills gap and building capacity to counter future attacks.
The Cyber Mentorship Program boasted a cohort of 100 participants who underwent training in various modules of cybersecurity. These modules included Information Security, Cyber Security Capacity Challenges and Measures, Approaches to Managing Cyber Security Risks (with a deep dive into NIST), Innovation & Cybersecurity in East Africa, and Cyber Resilience & Testing.
This collaborative effort between Standard Chartered and Strathmore University's @iLabAfrica Research and Innovation Centre provided a platform for women applicants from Kenya, Uganda, and Tanzania to enhance their knowledge and skills in cybersecurity. The program required participants to meet certain criteria, including a working knowledge of English, a minimum of 2-3 years' junior-level working experience, a keen interest in pursuing a career in cybersecurity, and access to a computer and stable internet connection.
The successful completion of the first cohort marks a significant milestone in empowering women in the cybersecurity field within East Africa. As the region embraces digital advancements, equipping individuals with the necessary skills to safeguard against cyber threats becomes imperative. Standard Chartered and Strathmore University's commitment to nurturing talent and fostering diversity will undoubtedly contribute to the region's cybersecurity resilience and pave the way for more women to join this dynamic industry.