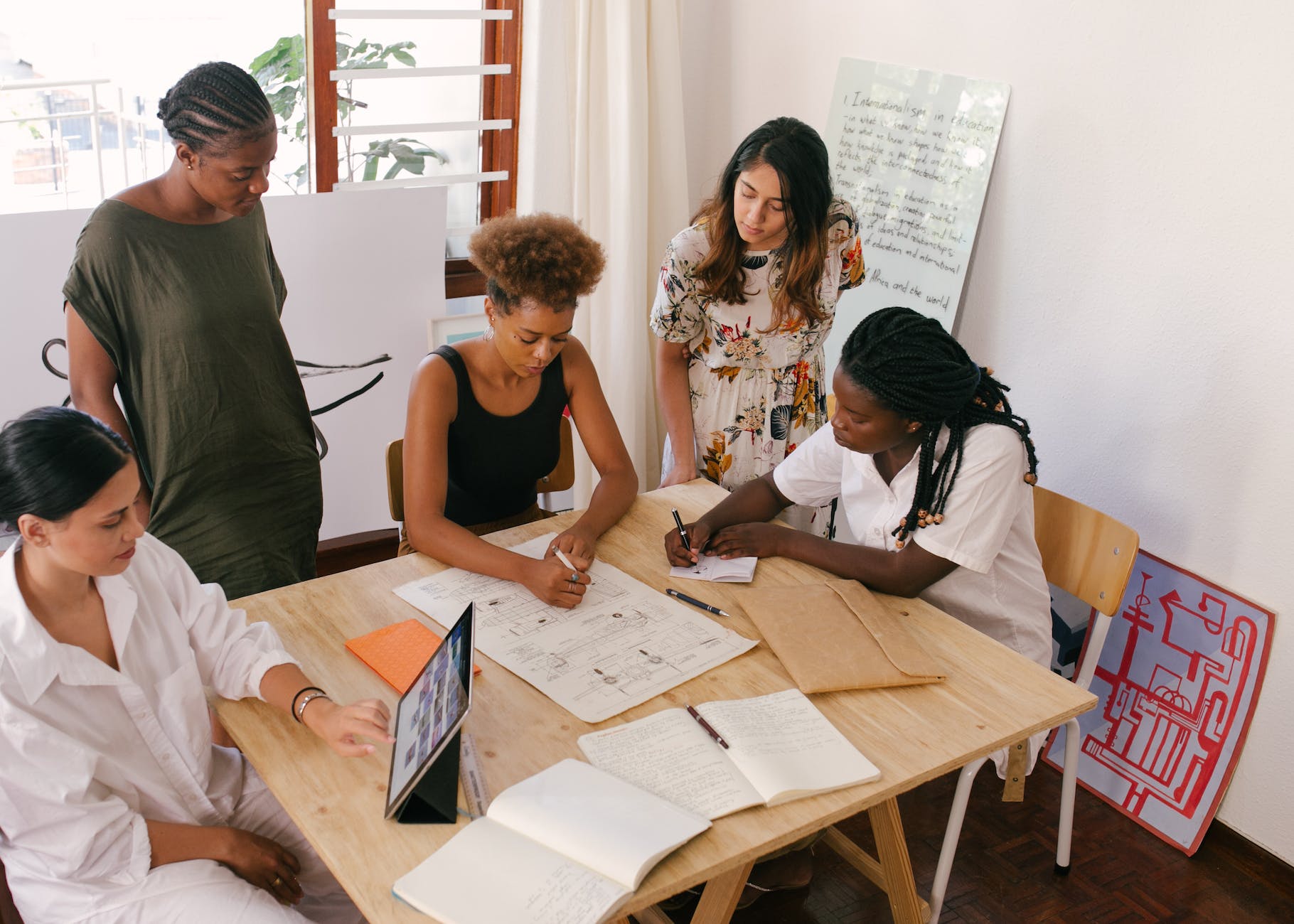 Twenty African female-founded tech start-ups have been chosen as finalists for the fourth edition of The Future is Female Mentorship Program. Launched on Africa Day in 2020 by the Africa tech-focused PR agency C. Moore Media International PR, the program is dedicated exclusively to African female tech founders. The 2023 edition has garnered substantial support from Google for Startups Accelerator: Women Founders Africa Program, Salesforce Ventures Impact Fund, and F6S, further expanding the scale and reach of the initiative.
The selected startups come from various regions across the continent, focusing on sectors such as health, education, finance, agriculture, and sustainability, and are set to become mentees of the program, making up the #Classof2023.
Here are the 20 Future is Female Mentorship Program 2023 Finalists:
| Country | Founder | Start-up |
| --- | --- | --- |
| Egypt | Mai Shakweer | AutoMechanic (Connects car owners in Cairo with local mechanic services and workshops) |
| Kenya | Celeste Tchetgen Vogel | e-Waka Mobility (Full-service platform for eco-friendly deliveries with electric bikes) |
| Kenya | Juliet (Shiro) Njoroge | Mosmos Africa (Save Now Buy Later platform for convenient savings) |
| Kenya | Natasha Makindu | Paydel (Social commerce fulfillment platform with logistics services on demand) |
| Kenya | Fridah Karani | Hela Money (Next-gen trade platform bridging traditional and digital finance) |
| Kenya | Jackie Kamau | The Laundry Lady (On-demand laundry and dry cleaning service) |
| Kenya | Elizabeth Nduta | Gwiji (Empowering low-income Kenyan women with training and flexible employment) |
| Nigeria | Al Hassan Keita | EtioneraPay (Escrow payment gateway for online and e-commerce users) |
| Nigeria | Jennifer Echenim | Bloccpay (Crypto-powered payroll solution for global businesses and talents) |
| Nigeria | Gold Sylvester | Traddify (Global remittance platform for cross-border payments) |
| Nigeria | Ngozi Nwabueze | PocketLawyers (Legal tech startup offering affordable premium legal services) |
| Nigeria | Sarah Odiavbara | Craftmerce (B2B e-commerce marketplace for African handcrafted enterprises) |
| Nigeria | Olawunmi Akalusi | Rísé NG (Digital platform connecting artisans and vendors with consumers) |
| Nigeria | Bibi Ikuemonisan | FarmCorps (Agritech platform providing market access, loans, and more to smallholder farmers) |
| Nigeria | Joy Akparobore | VAMUZ (Nigerian e-commerce and logistics platform for the local market) |
| Nigeria | Kemi Ogunkoya | LeaderX (Innovative mobile application connecting African professional networks) |
| South Africa | Jacqui Rogers | My Pregnancy Journey (App empowering women with pregnancy, health, and parenting information) |
| Tanzania | Sophia Abeid | Vide (Educational video sharing technology for content creators) |
| Tunisia | Rym Bourguiba | WildyNess (Online platform offering authentic travel experiences in Tunisia) |
| Zambia | Vwanganji Amatende-Bowa | Mightyfinance (SME finance partner offering flexible and affordable loans) |
Application and Growth:
The fourth edition of The Future is Female Mentorship Program saw an overwhelming response, with 490 applications from 37 African countries, representing a remarkable 42% increase in submissions from the previous year. This exponential growth reflects the program's increasing popularity and its crucial role in supporting the underserved market of African women in tech. The program has earned international recognition and has become one of the continent's fastest-growing communities of African female tech founders.
Masterclasses and Mentorship Sessions
Selected mentees will participate in masterclasses hosted by TechCabal, Salesforces, and Africa Communications Week from August to September. These sessions will be in collaboration with the program's mentors, including Claudine Moore, Managing Director, Africa, Allison+Partners, David Idagu, Africa Regional Consultant, Allison+Partners, and Tope Adubi, Digital Marketing Consultant, Allison+Partners. From October to December, mentors will conduct customized one-on-one sessions, sharing insights into PR and communications essentials for early-stage tech startups, corporate storytelling, media relations, digital marketing, and more.
The Future is Female Mentorship Program's fourth edition promises to be a transformative experience for the 20 selected African female tech founders, providing them with the necessary tools and support to excel in their entrepreneurial journeys. With the backing of esteemed partners and a commitment to empowering African women in tech, the program continues to make significant strides in fostering gender diversity and innovation across the African tech landscape.