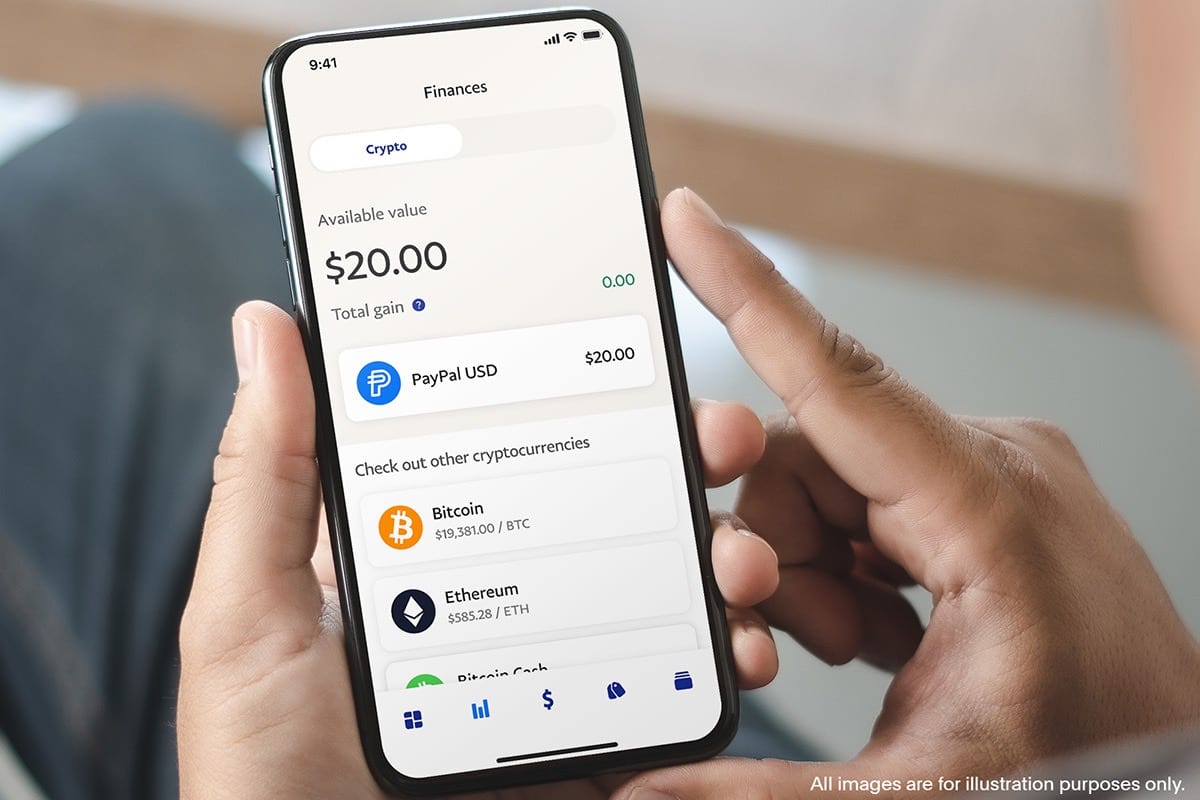 In a ground-breaking move, PayPal has officially launched its U.S. dollar-denominated stablecoin, termed as PayPal USD or PYUSD. Let's take a deep dive into understanding what this means for both the digital and traditional financial landscapes.
What is a Stablecoin?
A stablecoin is a form of cryptocurrency whose value is tied to an external asset to maintain a steady value. In the case of PYUSD, its value is pegged to the U.S. dollar. Unlike traditional cryptocurrencies, such as Bitcoin or Ethereum, which can be notoriously volatile, stablecoins aim to provide the best of both worlds: the benefits of digital currency without the erratic price swings. Stablecoins are programmable, enabling developers to incorporate them into public blockchains, hence bridging the gap between the conventional economy and the emerging web3 digital ecosystem.
PayPal's PYUSD is not just any stablecoin. It's backed 1:1 by U.S. dollar deposits, short-term U.S. Treasuries, and other cash equivalents. This means that for every PYUSD token in circulation, there is an equivalent U.S. dollar held in reserve, ensuring its stability.
Why is PayPal Introducing PYUSD?
There is a growing movement towards digital currencies in our increasingly digital world. Dan Schulman, the CEO and president of PayPal, highlights that this shift necessitates a "stable instrument that is both digitally native and easily connected to fiat currency like the U.S. dollar." With PYUSD, PayPal intends to facilitate frictionless payments in virtual environments, hasten value transfers, support remittances, and conduct international payments, among other utilities.
How Can One Use PYUSD?
For eligible U.S. customers, as PYUSD becomes available on their PayPal Balance accounts, they can:
Purchase and sell PYUSD within the PayPal app or website.
Transfer PYUSD between PayPal and compatible external wallets.
Facilitate person-to-person payments using PYUSD.
Fund purchases by selecting PYUSD at checkout.
Convert between PYUSD and other supported cryptocurrencies on PayPal.
There are no fees for basic functionalities like buying, selling, holding, or transferring PYUSD to eligible U.S. PayPal Balance accounts. However, conversions between PYUSD and other cryptocurrencies will incur a fee.
It is not clear if the stablecoin will ever be available for people outside the United States.
Security, Transparency, and Compliance
PYUSD is issued by the Paxos Trust Company, which comes under the regulatory oversight of the New York State Department of Financial Services (NYDFS). To provide transparency regarding the reserves backing PYUSD, Paxos will release a public monthly Reserve Report from September 2023. This report will detail the instruments underpinning the reserves. Additionally, an independent third-party accounting firm will issue a public attestation, following the standards set by the American Institute of Certified Public Accountants (AICPA), to validate the value of PYUSD reserve assets.
Furthermore, it's noteworthy that in June 2022, PayPal obtained a BitLicense from the NYDFS, emphasizing its commitment to compliance in the digital currency sphere.
Educational Commitment
PayPal isn't just launching a product; it's also investing in education. The company says it seeks to enhance consumer and merchant understanding of digital currencies, such as cryptocurrencies, stablecoins, and even central bank digital currencies (CBDCs). This commitment ensures that as the industry progresses, all participants, from everyday users to large businesses, are well-informed.
The Bigger Picture
This move by PayPal to introduce a stablecoin marks a significant shift in the fintech industry, given PayPal's status as a major U.S. financial institution. With the addition of PYUSD, PayPal aims to combine its decades of experience in payments with the speed and programmability of blockchain protocols. As an ERC-20 token on the Ethereum blockchain, PYUSD is poised to be a game-changer, accessible to a vast community of developers, wallets, web3 applications, and even the largest global brands.
Yet, it's essential to remember that while stablecoins like PYUSD present exciting opportunities, the digital currency landscape has seen challenges. Regulatory scrutiny has impacted initiatives by other major companies in the past. However, with PayPal's proven track record and commitment to responsible innovation and compliance, the launch of PYUSD might just signal a new era for digital currencies.