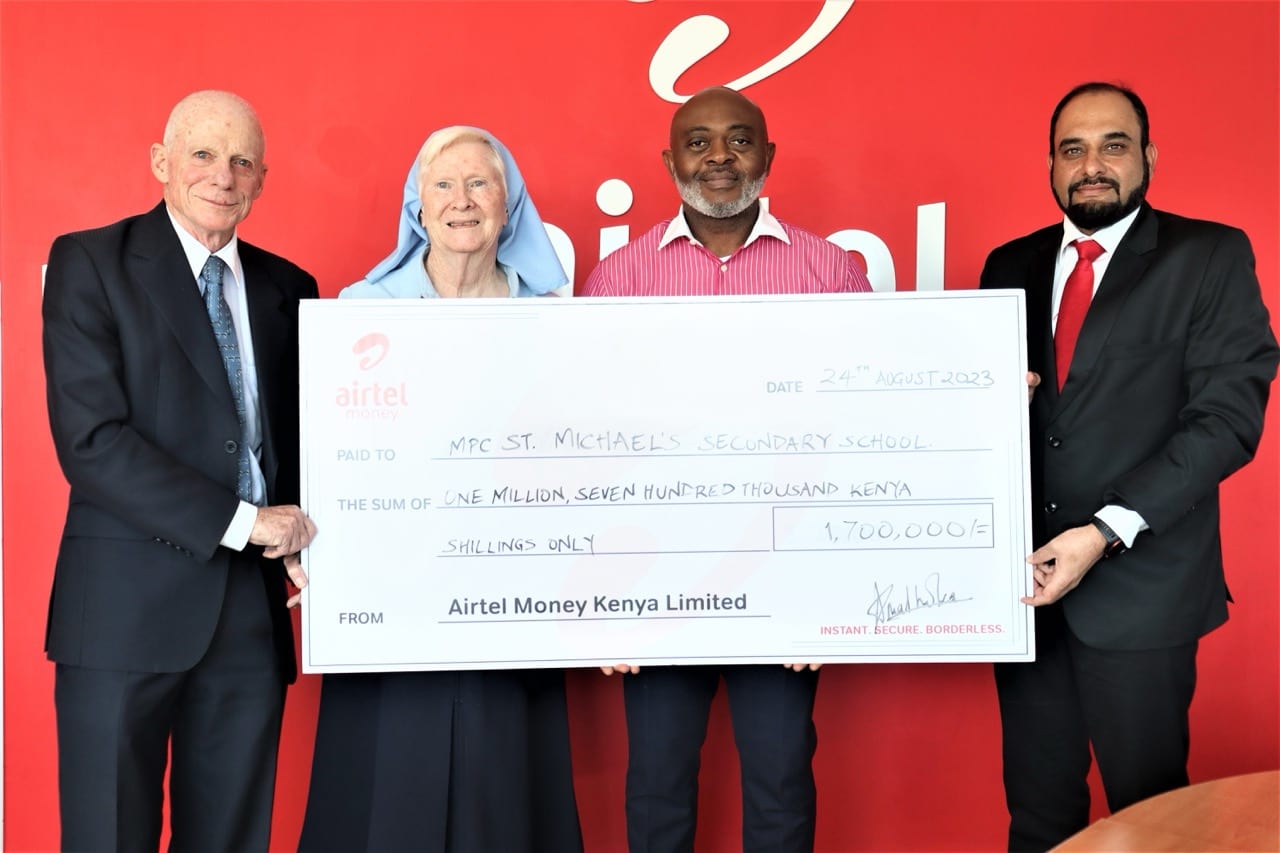 In a move that underlines its commitment to promoting education and social welfare, Airtel Kenya has forged a new partnership with Mukuru Promotional Centre (MPC), a respected non-profit organization. The collaboration aims to provide educational opportunities for deserving students through scholarships, with a total value of KES 1.7 million.
The landmark Memorandum of Understanding (MOU) was officially signed on August 24, 2023, solidifying the collaboration between Airtel Kenya and MPC. The scholarships, benefiting a total of 22 students, will be granted to students at St. Michael's Secondary School in Mukuru, a region known for its diverse and economically challenged community. The initiative aligns seamlessly with Airtel Kenya's vision to ensure high-quality education is accessible to every child, irrespective of their socio-economic background.
St. Michael's Secondary School, under the management of Mukuru Promotion Centre, plays a pivotal role in providing opportunities for students from low-income households. These scholarships offer a beacon of hope for a brighter future, lifting the barriers that financial constraints often impose on educational pursuits.
Emphasizing the broader ambition of Airtel Africa, Mr. Emeka Oparah, Airtel Africa's Vice President of Corporate Communications and CSR, stated, "Airtel Africa's ambition across the continent is focused on transforming the lives of over one million children in Africa through digital and quality education by 2027. Today's scholarship initiative is among other key initiatives that will help achieve this goal which is focused on improving education through our corporate social responsibility activities."
Airtel Kenya's involvement in advancing education at St. Michael's Secondary School dates back to 2012. The new scholarships, worth KES 1.7 million, constitute a significant step in continuing this support. Presently, Airtel Kenya's sponsorship contributes to 13% of the total financial assistance the school receives from corporate partners.
Commenting on the partnership, Mr. Ashish Malhotra, Managing Director of Airtel Kenya, expressed the company's dedication to promoting education as an essential right for every child. "At Airtel Kenya, we recognize that access to education is a basic human right for every child and not a privilege for a few. For this reason, we are intentional about including education as central to our broader sustainability agenda. By adopting schools, we aspire to continue providing long-term and modern practical support for underprivileged students like connecting them with our high-speed internet to enhance their digital learning."
Mukuru Promotion Centre (MPC), the non-profit partner in this initiative, has been at the forefront of community-driven initiatives in education, health, social welfare, social rehabilitation, and environmental change. Speaking about the partnership, Sister Mary Killen, the Director of Mukuru Promotion Centre, expressed profound gratitude, saying, "This partnership has been an incredible benefit to our students and Organization, and we are grateful for your kindness. Our appreciation is immeasurable, for your trust in us and contribution to our mission."
As Airtel Kenya and Mukuru Promotion Centre unite their efforts, the scholarships offered to the deserving students of St. Michael's Secondary School stand as a testament to their shared commitment to nurturing talent, fostering education, and empowering the next generation for a brighter tomorrow.