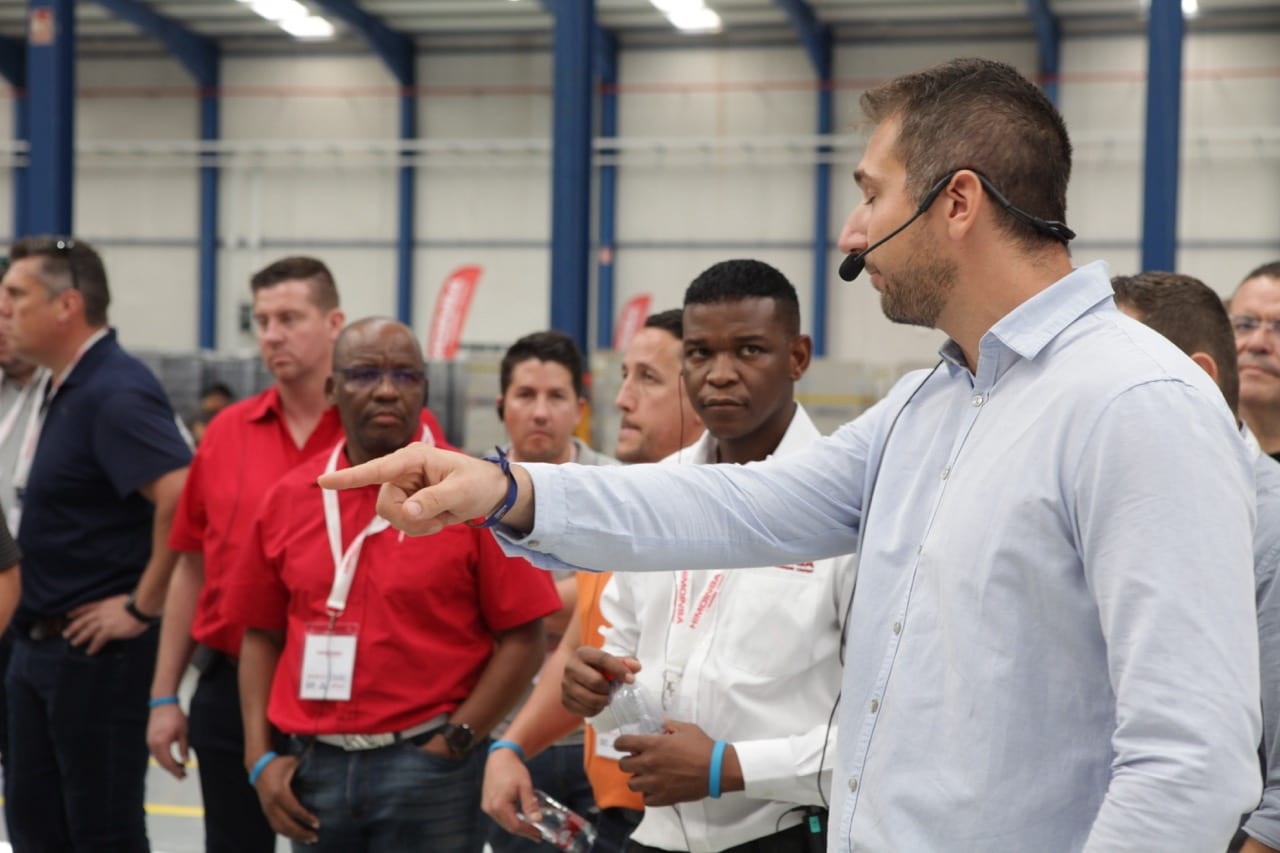 In a world increasingly reliant on consistent and efficient power solutions, HIMOINSA's MEA Convention 2023 has set a new paradigm, underscoring the critical role of innovative power technology in Africa and the Middle East. The convention, a melting pot of ideas and technological advancements, was not just an event—it was a milestone for stakeholders in the power generation sector, particularly those within these dynamically developing regions.
From October 3rd to 5th, the city of Murcia, Spain, transformed into a hub of innovation, hosting dealers, partners, and professionals at the forefront of power technology. The convention was not merely a showcase of HIMOINSA's industrial prowess, demonstrated through its latest projects and product innovations, but a platform to lay out visionary business models and strategies tailored to the specific needs and challenges of the Middle East and Africa markets.
The convention delved deeper than a showcase of prowess and expansion plans. It shone a spotlight on HIMOINSA's multifaceted approach to partnership—encompassing Engineering, Quality, Technical Service, Spare Parts, and notably, Training. By establishing a dedicated training centre in Casablanca for West Africa's francophone countries, the company reaffirms its belief in empowering local partners. Knowledge transfer is not a buzzword for HIMOINSA; it's a practiced creed.
HIMOINSA's impact resonates globally through its high-profile projects, including powering venues like the FIFA World Cup in Qatar and Algeria's International Airport. The recent venture into the telecommunications sphere, with its HT Range | Telecom Power, underscores its versatility and commitment to meeting the evolving demands of modern infrastructure. These generators, tailored for base transceiver stations (BTS), aren't just products—they're enablers of connectivity, crucial for regions where every uplink can be a lifeline.
The focus on sustainable, environmentally conscious solutions was palpable throughout the convention. As the world grapples with the realities of climate change, HIMOINSA's dedication to electrification and emission reduction isn't just commendable—it's a necessity. Their innovative battery-powered generators and hybrid lighting towers aren't mere products; they're a statement of intent, a direct contribution to the global discourse on environmental stewardship.
The MEA Convention transcended product showcases and training workshops; it was a crucible for networking, for the cross-pollination of ideas that drives innovation. With 90 delegates from 30 different nations, the event epitomized the power of collaboration. Success stories shared weren't just inspiration—they were blueprints for adaptation and replication across diverse geographies.
Key industry partners like FPT, Scania, MeccAlte, Stamford, and Deif didn't just attend—they enriched the dialogue, bringing their unique insights and breakthroughs to the table. Their presentations went beyond mere speeches; they were a shared vision for the future of an industry that powers life as we know it.
HIMOINSA's leadership, represented by Guillermo Elum and Cristina Avilés, echoed a sentiment that was evident throughout the convention—the commitment to collective growth, to fostering a community of innovation. Their reflections encapsulated the essence of the event: a confluence of minds and technology, geared towards a future of sustainable power solutions for regions that are not just markets, but homes to millions of lives.