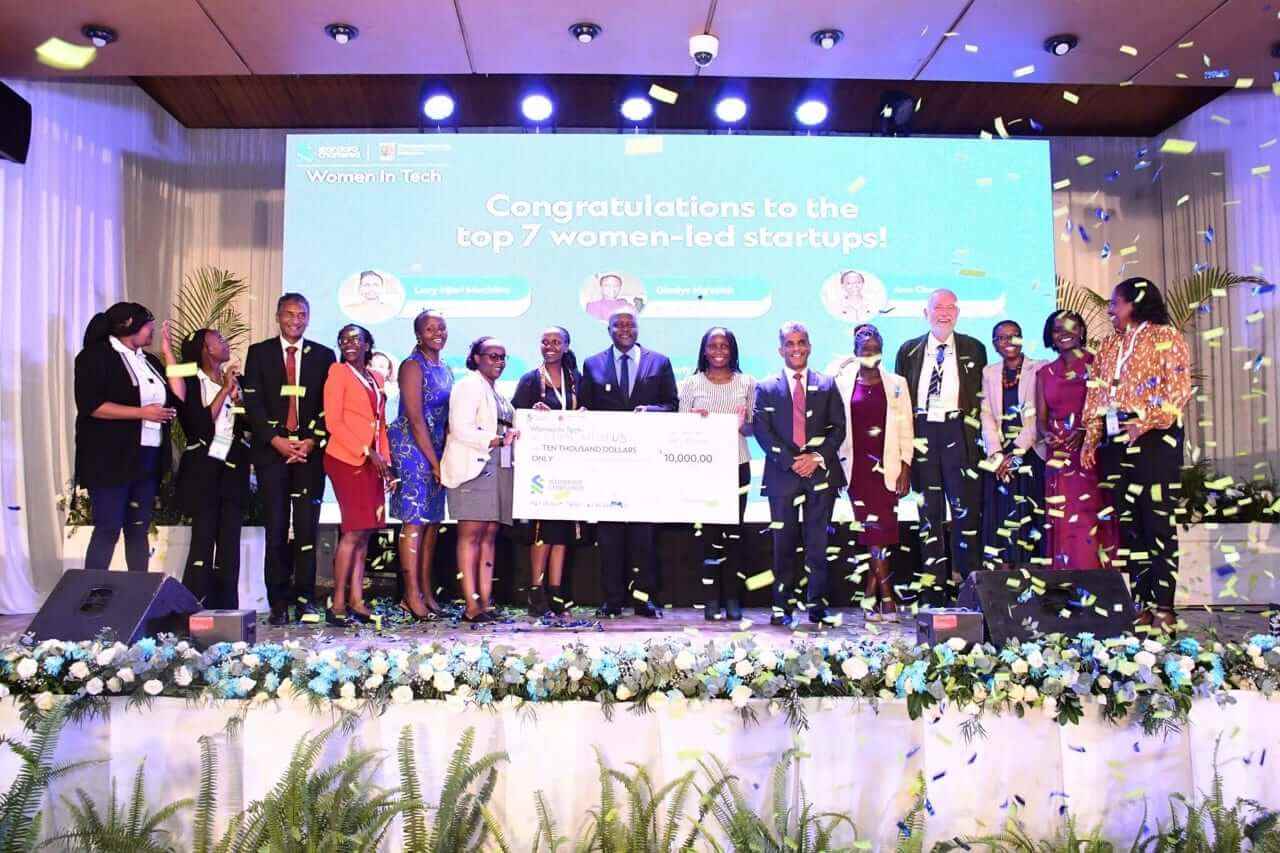 Nairobi's entrepreneurial scene witnessed a significant milestone as Standard Chartered Bank Kenya celebrated the graduation of the sixth cohort of its prestigious Women in Tech programme. This initiative, a partnership between Standard Chartered and the iBizAfrica Incubation Centre at Strathmore University, culminated in an empowering event where seven women-led start-ups were awarded a total of KES 9.8 million in seed funding.
The Women in Tech programme, themed "Leveraging Technology for Impact", has been a beacon of support and encouragement for female entrepreneurs. Over 15 start-ups participated in this cycle, undergoing a rigorous three-month incubation process. This journey included intensive training in various aspects of business, such as strategy formulation, Internet of Things (IoT), Marketing, Big Data, and Artificial Intelligence.
Kariuki Ngari, the Managing Director and Chief Executive Officer of Standard Chartered Kenya, expressed his enthusiasm about the programme's impact. "Supporting women-led enterprises is a crucial part of our mission to influence the growth of the SME sector. The Women in Tech programme is a testament to our commitment to this cause, and we are confident that the entrepreneurs who have graduated today are now better positioned to thrive in their respective sectors," he stated.
Each of the seven graduating start-ups received KES 1.4 million (approximately USD 10,000), joining a prestigious network of 25 other women-led ventures that have benefited from the programme in its previous editions. The recipients of this year's funding include: Sign with Us, Instruct Africa, Saidiwa Rides, PanaCare, Imani Health, Know Learning Limited, and Rhea Soil Health Management.
The Women in Tech programme has proven to be a transformative initiative since its inception in 2017. To date, it has trained more than 64 women-led businesses, providing them with invaluable resources such as mentorship, advisory services, coaching, networking opportunities, and access to investor forums. A total of 32 start-ups have received seed funding, with over 2,000 applications received across the first five cohorts.
Dr. Vincent Ogutu, the Vice Chancellor of Strathmore University, highlighted the importance of collaborations between academia and the private sector in supporting women-led businesses. "Our programme demonstrates the remarkable potential of the tech ecosystem in Africa when women are given the right tools and support. We are proud to be part of this journey, and we believe that initiatives like these are crucial for fostering a more inclusive entrepreneurial landscape," he remarked.
Despite these advancements, challenges remain. Data on SMEs in Kenya indicates that only 31.4% of SMEs are female-owned, a figure that stands in stark contrast to the 58% average across Africa. Female entrepreneurs often face numerous obstacles, including limited access to finance, exclusion from crucial networks, and societal norms that impose additional burdens.
The Women in Tech programme stands as a beacon of hope and a catalyst for change, demonstrating that with the right support, women-led businesses can not only survive but thrive. The graduation of the sixth cohort is not just a celebration of their achievements but also a call to action, urging society to continue supporting and investing in women entrepreneurs for a more equitable and prosperous future.