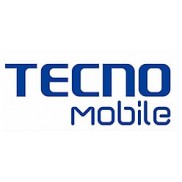 Tecno has quite a lot of phones with the same specifications. I don't still understand their naming plan. There are A's, F's, H's, M's, P's and the Phantom Z. I would want to know what inspired that naming formula. But anyway here is the Tecno F5.
It has a 4 inch screen that supports 233ppi resolutions which is not that bad. The screen is capacitive with IPS display support. The screen is And the battery is 1500mAh. That's about it with this phone. That is if you want to compare it with other 'low end' Tecno Phones. The battery is said to last 8hrs talk time on 3G networks something I don't agree with. The Tecno M7 has 2100mAh and they said it would last 8hrs talktime on 3G. My take would be that the phone can do 5hrs talk time on 3G but can last the whole day on normal optimal usage.
The F5 has 5MP camera on the rear with auto-focus. The back camera is 2MP I suppose. You can have pretty decent photos with this phone but no other 5MP camera has amazed me the way the camera on Lumia 520 did and still does.  The Lumia 520, I still repeat was the best phone at its price. You remember it was voted best low end phone 2013?
Tecno F5, like all Tecno Phones, except the Phantom Z, runs on Android 4.2.2. You can be sure you'll never receive any software updates on this phone. That sadly is so even with most Samsung Phones.
As usual, you're sure of an extra 8GB Micro-SD card from Tecno which will improve on the 4GB internal memory (1GB user accessible). The phone has 1GB RAM and 1.3GHz Dual Core processor which is perhaps the greatest thing about this phone.
1GB RAM and 1.3GHz Dual Core processor means a relatively fluid phone. You'll be able to manage a lot with that and even run quite a lot of huge apps. The question however is: Will the 1500mAh battery support this?
The phone is available in Kenya for less than Ksh. 11000. Oh and that adds it to my list of Best Phones under 20K because of the RAM and the Processor speed.
Update:
There are more Tecno Phones running Android KitKat 4.4.2.