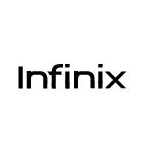 I found a phone. And it is just for girls. The design. The look. Everything.  It is an old phone. From the year 2013.
This is a 4.0″ Capacitive touch screen phone with a 480×800 resolution.
It runs Android 4.1 Jelly Bean. Internal storage is 4GB with 512MB RAM. I guess back in 2013 that was really good. Mmh.
The battery is 1600mAh. Which is a no, No, NO. What can one do with 1600mAh???
Front Camera is 5MP while back camera is 0.3MP.
The Home Button is a diamond like thing. It is beautiful I must say. It comes with a really high class leather pouch and a warranty card (a real card).
Opinion:
A friend bought the phone a few days ago. At Ksh. 8,000. I was so mad. There are better devices! But anyway, people are free to go with what they want.
You can check out my list of devices that I consider best under 10K.
What do you think of the device? Looks good? Yes. But the specifications…