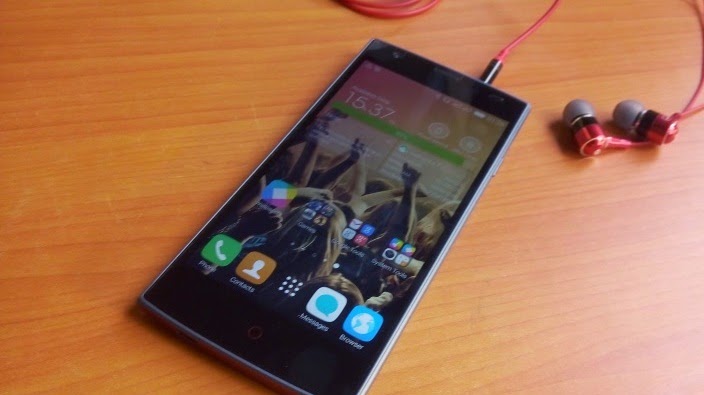 I wasn't even giving it a thought. Then I saw both phones advertising on TV and wondered. What's with the J? Why did they both use J for the J1 and the J7? Talking of which, there's a rumored Galaxy J5 and Galaxy J7. But how did Tecno land on the name J7? Are there other Js somewhere? LOL.
Anyway, since both the J1 and the J7 fall in the same price range, plus have adverts that try to suggest that both have good quality music, I thought: Why not compare the two to give you an easy time while selecting which phone to buy. Or your friends.
General design:
Have you seen the J1? Wow. That design is awesome. It is plastic but has a really decent and amazing feel on the hand. The curves on the top and bottom are fantastic. I remember some guys just touched it and were like, "Forget it, I am getting the J1".
The Boom J7 is also very uniquely designed. It is beautiful and feels lighter than you can imagine on the hand. The first time I picked it up I asked if there was a battery inside.It has these beautiful soft buttons that light up on touch. Plus the back speaker is well-in designed.
Screen Size:
Samsung introduces the Galaxy J1 as having a big display. Nope. This is a lie according to me. It is not a large screen. 4.3 inches is small. But for many people who have previously used 3.5 inch screens like the Galaxy Young/Pocket etc, this will feel like a big phone.
The Tecno Boom J7 on the other hand is a 5.0 inch phone. If you're moving from a 3.5 inch phone to a 5.0 inch device, this is big. This is a huge leap and you'll feel it. Thus, in terms of screen size, the Boom J7 beats the Galaxy J1.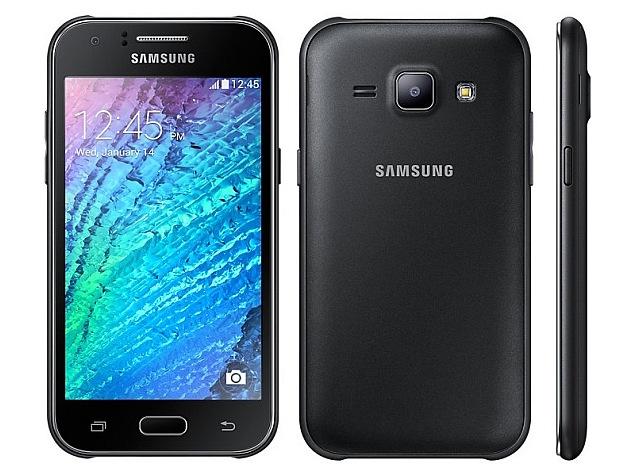 Screen Resolution:
The Galaxy J1 has an acceptable screen resolution. It is not High definition though. On the J1, you get to view 217 pixels per inch. Though not bad, this is not something we should be seeing in 2015. LOL.
The Boom J7 has somewhat a better display. It is High Definition. There's 294 pixels per inch. This is good. Not amazing though since we already have 2K displays, but acceptable in 2015 at the price. So in terms of Screen Resolution and Display Quality, the Boom J7 is better than the Galaxy J1.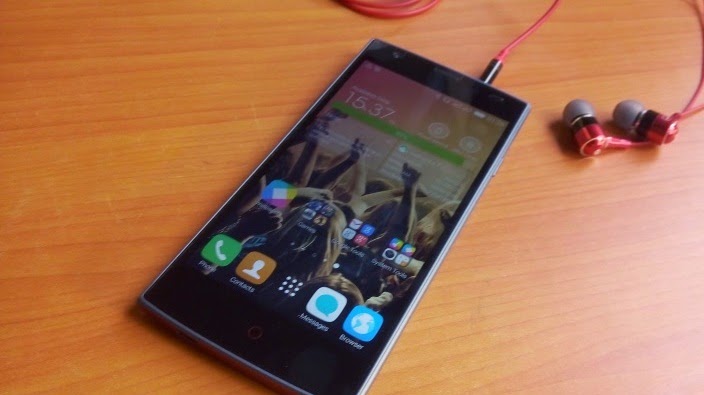 Back Cameras:
The back camera of the Galaxy J1 is 5MP with LED flash. It can shoot 720p videos. It is a pretty decent camera that gets things done.
The back camera of the Boom J7 on the other hand is 8MP with LED flash too. I think it shoots 720p videos too. 8MP versus 5MP and you have your answer. But cameras are not always about size in Mega Pixels nowadays. A camera can have all the 'pixels' but not perform. This is up to you to decide.
Front Cameras:
Both front/selfie cameras are 2MP.
The Tecno camera is decent and does fine. But the Galaxy J1 camera is its major advertising point. You'll hear of the camera on all adverts on TV and radio and even on billboards. Samsung can be annoying with ads, right? Therefore in selfies, the Galaxy J1 beats the Boom J7.
Network:
Tecno don't have a 4G/LTE phone yet. Not one I have heard of. Have you heard of any? Tell me.
The Galaxy J1 has supports 4G/LTE networks. Currently in Kenya, Safaricom is the only network provider offering 4G. Airtel is said to be in the last phase of rolling out 4G.
4G is faster than 3G. You'll be amazed. But 4G is bad for battery life.
In terms of network, the Galaxy J1 beats the Boom J7.
Specifications:
Samsung never really advertise their specifications on low end phones. Am I the only one who has noticed this? If they do, they put the details on one corner of the ad and focus on other brilliant qualities of their phones. Maybe I am lying.
Anyway here's how the Galaxy J1 compares to the Boom J7:
Both run on Android KitKat.
The Galaxy J1 has 512MB RAM in 2015! The Boom J7 has 1GB RAM. So Tecno wins here.
Galaxy J1 has a dual (2) core 1.2GHz Processor. The Boom J7 has a Quad (4) Core 1.3GHz Processor. So Tecno wins here.
Internal storage; Boom J7 comes with inbuilt 16GB, while Galaxy J1 comes with inbuilt 4GB. Obviously Tecno wins here too.
I don't have to say much here. I have always, in every Samsung post of mine, wondered why Samsung insists on selling poor RAM, poor processors and poor storage.
Battery:
The Galaxy J1 has an 1850mAh battery. On 4G networks, battery life is 2hrs 20mins approximately.
The Boom J7 has a 2020mAh battery. Which from a couple of reviewers online lasts a full day.
Opinion:
I doubt I have much to say here. Do I?
Here are my quick review posts on both devices:
Both are on sale for about Ksh. 12,000 currently. Which one do you love? Which one are you opting for? Tell me.

[poll id="2″]