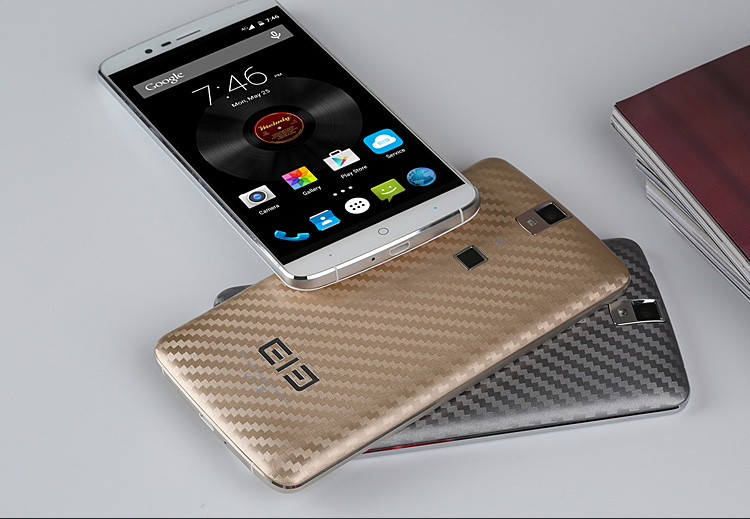 Adding to my list of devices worth checking out, here is the Elephone P8000:
As always, and many of you already know, I am mostly focusing on cheap or rather affordable phones. I have seen many Facebook posts claiming to sell this phone from between Ksh. 18000 to Ksh. 22,000. Which is a little expensive compared to the other two phones, the Snokor Rocket Z5000 which is Ksh. 6500 and the Cubot H1 which is Ksh. 14800, I have recently written about. But still impressive I must say from the specs it packs.
If there is anyone you know, business or individual, selling this phone please feel free to contact me or to comment on both sections below on how interested people can get the device. I don't trust those sponsored Facebook Pages. I don't know why. Please state a definite price.
People fear fake phones. I do too. So before writing about a phone, I look it up. And look up the history of the company. I am not still sure on whether or not I should trust the Elephone website as my Google Chrome warned me that it is not safe. Though the website is nicely designed and offers all the information you may need about the company and this device in particular.
The company was started in 2006 and as you have already guessed it is located in China. It has dreams as a company. And I think this is their official Facebook Page: Elephone Store. Their website is www.elephone.cc.
So now we can talk about this phone's specs.
Design:
It has a nice design, doesn't it? Looks like an LG device to me. The beautifully curved edges. The metallic finish (site says Super Metallic). It looks and I am willing to bet feels very premium. And I know that that affects a lot in terms of price.
You know the Infinix Zero 2 was only expensive because of its design, right? I mean what else did it offer that made it 19k?
Display:
It has a 5.5 inch display. But the amazing bit here is that the screen is fully HD. 1080p. This is something that changes one's smartphone experience totally. If you are moving from anything lower than 1080 you'll very quickly see and feel the change when consuming media and doing other stuff.
So you can imagine the quad HD phones. Or the 4K display on Sony's latest Z5.
Cameras:
Their site claims that the back camera uses a Samsung lens. It is 13MP. And they have listed images to make you further love it.
The front camera is 5MP.
Storage:
You get 16GB internal storage. And I hope this can be expanded.
RAM:
This is the best part. 3GB RAM.
Processor:
It packs a 64 bit Octo Core Processor clocked at 1.3GHz. This sounds awesome.
Battery:
The amount of battery a phone packs can make you love it or hate it instantly. This phone has a big battery. 4165mAh. Yes.
Other Extras:
You are about to love this more. Apart from the good display, the good RAM, the processor or the big battery what else could make this phone more awesome? It supports fast charging but that's not new and not that exciting. Then what is?
A fingerprint sensor! That small thing under the camera is a 360 degree sensor to do everything fingerprint sensors do.
It comes running Android 5.1 Lollipop.
This is an exciting phone. It is very well designed. Has a good display. Has an awesome battery. Has a fingerprint sensor. What else does one need?
But we are still waiting for the Infinix Hot Note 2.
What do you think of this phone? Is it good? Have you used it? If you have, would you recommend it?
If you haven't, would you buy it?