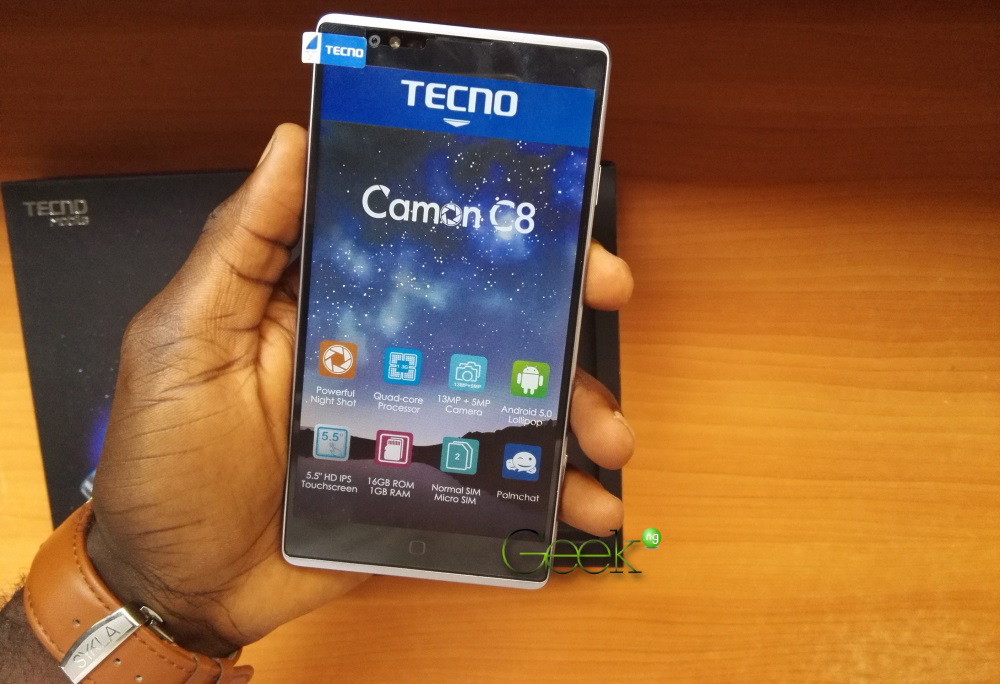 I don't allow for guest posts that are phone reviews. But this is first-hand user feedback and since I haven't used the TECNO Camon C8 (only did a quick review), I felt like some people would want to read about it. Here you go.
Guest Post by Edward Kabata, hotels254.co.ke
---
Hi, there people, I decided to write a user review of the TECNO Camon C8 since I could not find any on the net at the time I wanted to buy it. I have been using it for three weeks now and I think I am ready to do this, so here it goes:
First Impression
I love a beautiful phone and I have to say that TECNO really did a good job with the design. It looks premium because of the metal like lining around it and the leather like back. I hear it is not real metal but it damn looks like metal to me and a lot of other people who have seen it. When I first got it, I asked my friends to guess how much I got the phone for just by looking at it without seeing the company brand at the back, and most quoted figures above 30,000 Kenyan Shillings. That is how premium it looks.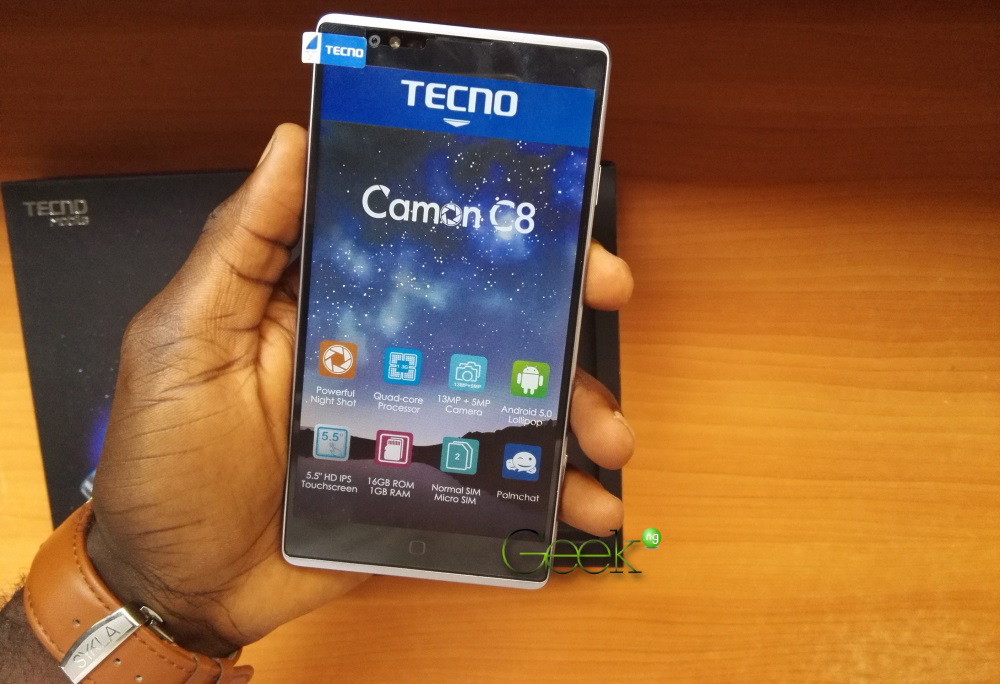 Camera
The front camera is 5MP while the back one is 13 mega pixel. I took a picture immediately I bought it and it was/is quite impressive.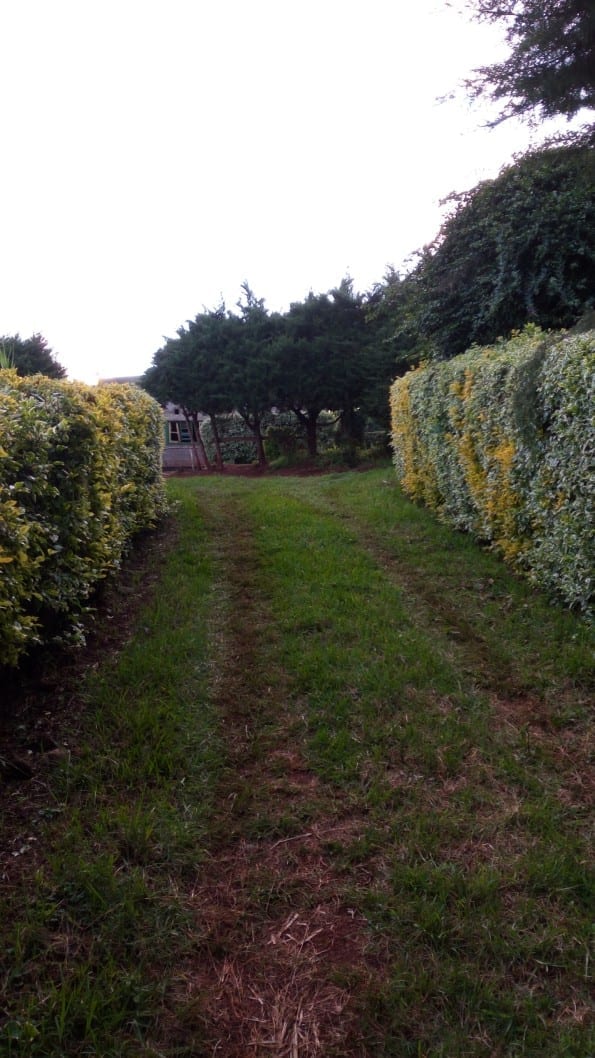 The only slight problem I noted with the camera is that you have to be very steady when focusing and taking a picture. A slight shake makes it appear blurry. If you are steady, the pictures are awesome both during the day and at night in the lowly lit areas.
The front camera has however not impressed me much therefore, I do not use it at all.
User Interface
TECNO C8 definitely has a very good interface. I am one person who will not buy a phone just because it has an ugly interface even if it has the best specs. My previous phone was a Sony Xperia V, which I believe has one of the best interfaces and coming from that to a TECNO, I was not disappointed. Not yet at that Sony level but it looks beautiful. This is how it looks when you first switch it on, impressive right?
Battery Life
I have never owned a phone with such an impressive battery life. On paper, the battery is 3000mAh but it will last and last and last. I am a heavy user. I game a lot. Plus I am always connected to the internet and the phone will easily give me one to one and a half days with such heavy usage. Or two or more with light usage. With my previous phones, I had always set the lowest screen brightness possible to prevent draining but with this one, I have it set on auto brightness or whatever level I feel like without thinking of the battery life.
What I do not like:
The thing I do not like about this phone is that when I close apps to save on RAM using the widget that comes with it, the apps close completely and do not auto start. (Notice the widget on the screenshot I took above – top right). There are such apps but this one is super powerful. What I mean by saying I hate it is that it closes all apps, and I mean all, even the ones that do not need closing. For instance, an app like truecaller is one that should be running on the background or at list start up automatically when a call comes through. This does not happen with TECNO C8. I also have an app called Locx, and what it does is password protect some of my applications that I do not want anyone accessing. It is the same as app vault. When this app is closed, all the apps that I thought were password protected are no longer protected. My friend who has a TECNO Y6 has also informed me that his phone has the same problem so I tend to think it is something with all TECNOs. What I am saying is that some apps need to auto start because of their functions, which does not happen with this phone. If anyone has a solution to this, help a brother.
Another thing I do not like is that sometimes I will be using a certain app, mostly gaming and then it just closes itself. This does not happen often but it happens and I have to start all over again. It can really be irritating. The other day I was trying to play a song on SoundCloud for my friends and it kept auto closing itself. If TECNO can fix these few problems, it can be a pretty good phone.
So… can I advise someone to buy this phone? Absolutely! For a phone with its price (13000K-14000 K), it offers way much more than I expected.
---
You can buy the TECNO Camon C8 from Jumia right away