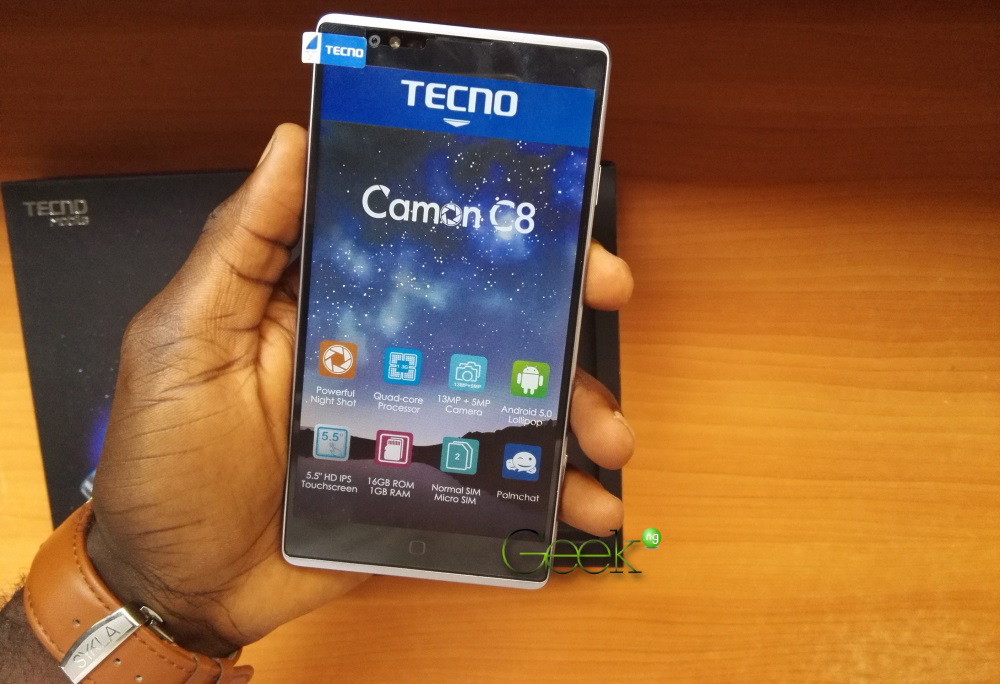 Read a user's full review here.
In my full review of the TECNO Camon C5, I mentioned the Camon C8 and said that it hadn't yet been announced. Well it was some few days ago. Almost 2 weeks if I am not wrong. I haven't yet handled it, but from its specifications, here is my quick review.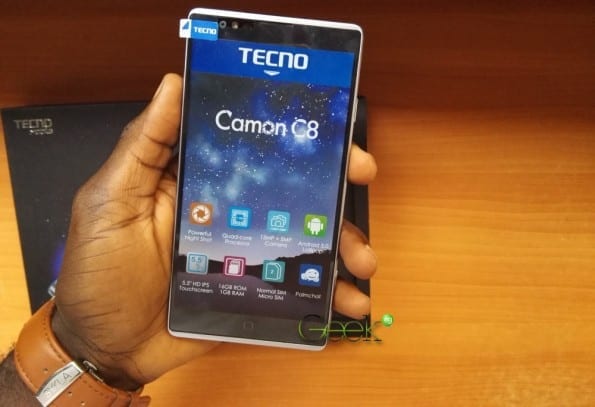 This phone continues TECNO's focus on the Camera. It is really not that different from the Camon C5 in design. It is bigger in the hand, wider and a little bit thicker. Perhaps the thickness is as a result of a bigger battery. The battery is built-in.
Let's dive in to the specifications:
Cameras:
Since this is the main highlight of the Camon Series, I'll start with it.
The rear camera is 13MP with dual LED flash hence the "powerful night shot" feature. You can head over to Techlector.com and read their full review and see the photos this camera takes.
The front camera is 5MP with LED flash too. It is also powerful. You should see how TECNO are advertising it. Selfie-centric people….
Battery:
This is also a big thing on this phone. The battery is 3000mAh. This should be able to take you through a full day on slightly heavy use.
Display:
The phone has a 5.5 inch HD display protected with Corning Gorilla Glass 3. Meaning it is hard to scratch this display and also hard to break/shutter it. I said hard not impossible.
Memory, Storage, Processor:
It runs on Android 5.0 Lollipop. The processor is a 64 bit 1.3GHz Quad-Core chipset.
Internal storage is 16GB and RAM is 1GB. You can expand storage with an external SD card upto 32GB.
You can use two SIM cards on the device, one normal size and the other micro sized. So you don't have to cut all your SIM cards.
The device does not support 4G networks. I have no idea why. I mean, the Camon C5 was the first 4G phone from TECNO. Why wouldn't the C8 support 4G?
The phone, when it launches in Kenya, will cost about Ksh. 13,000. It will be interesting to see how the Infinix Hot 2 competes with the C5, the C8 and other phones below Ksh. 15,000.
Tell me which phone you think is the best under 10K in Kenya.
Update: The Phone launched and is on sale at ksh. 16k. Here's a full review.
---