It is hard to write a review of a phone like the Samsung Galaxy S7. Because honestly, what is there to be written that isn't yet online?
To get this right for some of the email subscribers and the Facebook fans let me put this out. There's two models of the S7:
Normal Samsung Galaxy S7
Samsung Galaxy S7 Edge – the one I'm writing about.
Then there's another line of devices from Samsung. This is the Galaxy Note Series. And here the latest being the Samsung Galaxy Note 7. The one that's been having battery issues.
So I hope all of you who were asking why I am reviewing an exploding phone have got that clear.
Since this isn't a new phone, in the market or to me, in terms of possession, there's no unboxing. We'll just get to it.
I used the phone for some bit of time, just to get you this review.
Specifications:
Dual Edge screen
5.5 inch Quad HD Super AMOLED screen
Resolution of 2,560×1,440 pixels
4GB RAM
32GB internal storage for this model
5MP front camera
12MP back camera
Exynos 8890 Octa core processor
3600mAh battery
Fingerprint scanner
Water resistant
Android 6.0 Marshmallow (Sure to get Android 7)
Display:
It is easy to think and say that a 1080p display is just enough. But when you experience the immersive colour saturation and clarity of the S7 Edge display, you'll never really appreciate your current display. Nothing comes close.
The edge to edge display, where it gets its name is still out of this world. And seriously I think this is the best thing I've seen on a phone.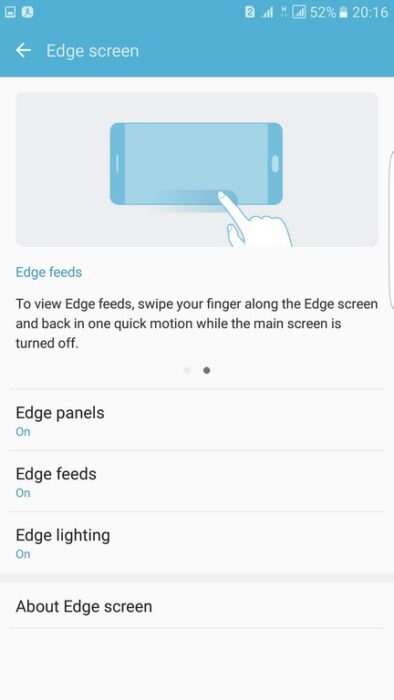 I thought the edge screen functionality was a gimmick that would fade away because of things like one finding themselves clicking on things without meaning to. But funny I didn't experience that.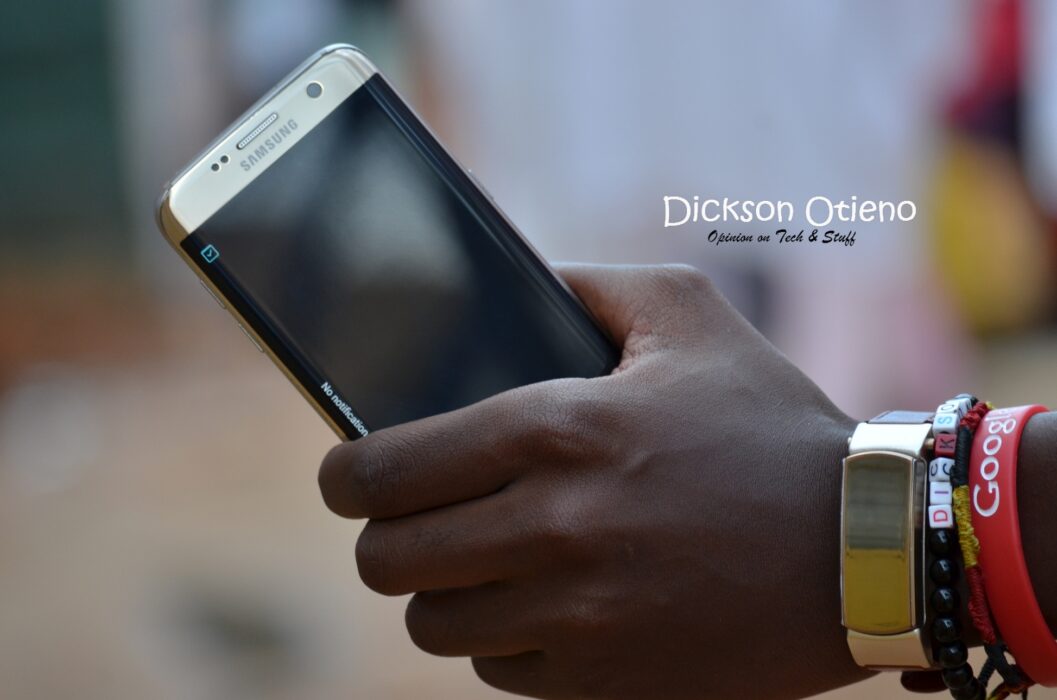 It is like a normal phone when using it. The display design makes you look at it and see no bezels. Nothing is stretched out awkwardly. And it's all a continuously amazing experience.
Always On:
This is funny. It is a way of having your device always on showing you the time, date and battery level. When on this mode you can also see notifications. But only from select apps. Not from WhatsApp etc.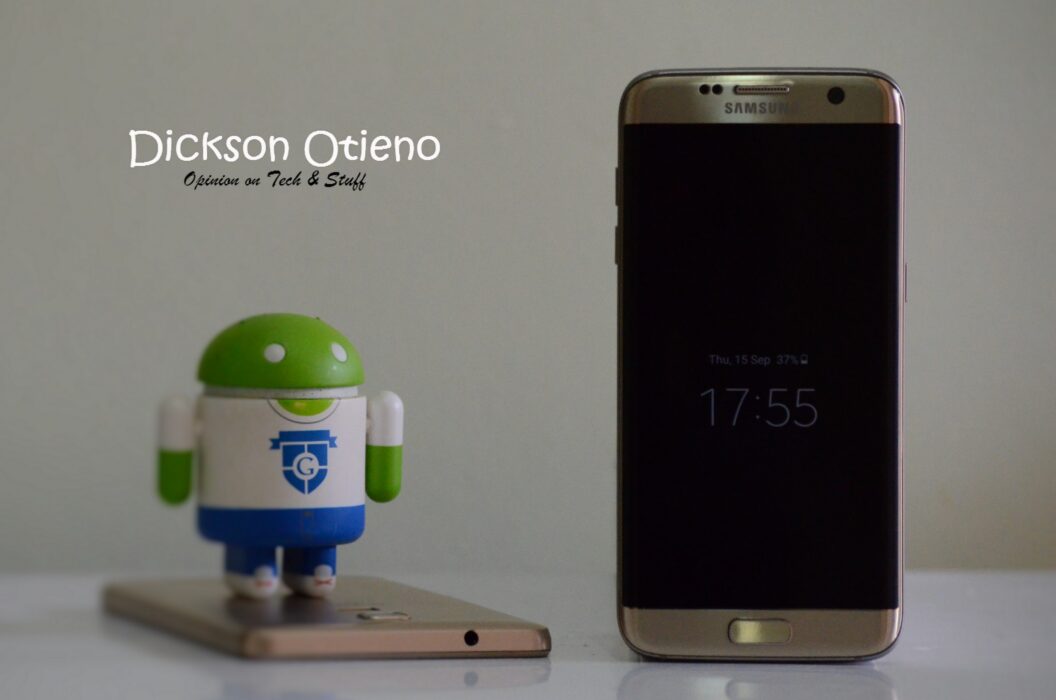 It doesn't eat up your battery, amazingly. Samsung says 1% per hour. Maybe. But this is explainable: AMOLED displays don't light up the whole screen to show something.
I love the Always On mode. I even looked up an App on Play Store to help me have this on my usual device. Doesn't work as well as on the S7 edge though.
You can choose to either enable or disable this feature.
Performance:
4GB RAM and that Exynos processor makes this the snappiest device I've ever held. Like for real. My 2GB RAM phone can't even be compared to this.
Like I tried having all apps open and then shifting between them. Even the heavy apps just came back as if nothing was going on. No lag.
Cameras:
I know the arguments will be which camera is better between the S7, Note 7, iPhone 7, iPhone 7 Plus, and the Huawei P9.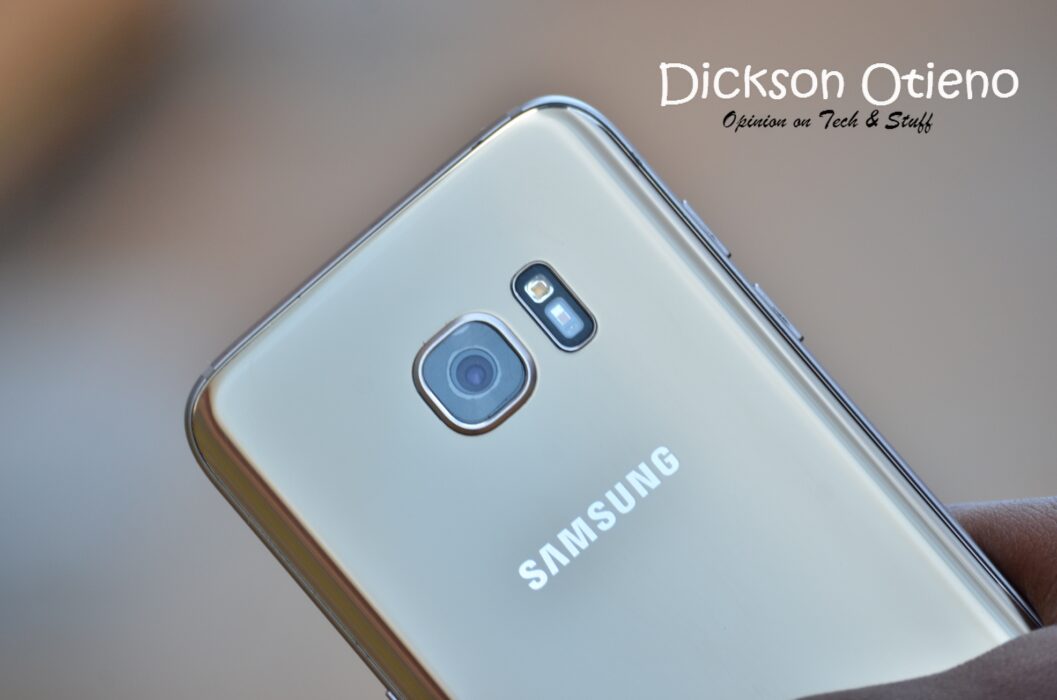 I am not in a position to pick one. What I do believe though, is that this 12MP camera is seriously good. And so is the 5MP front camera.
In both low and brightly lit places, indoors and outdoors, you'll get really good pictures.
Here are some samples. These images have not been retouched, only resized for easier uploading.
Sample 1: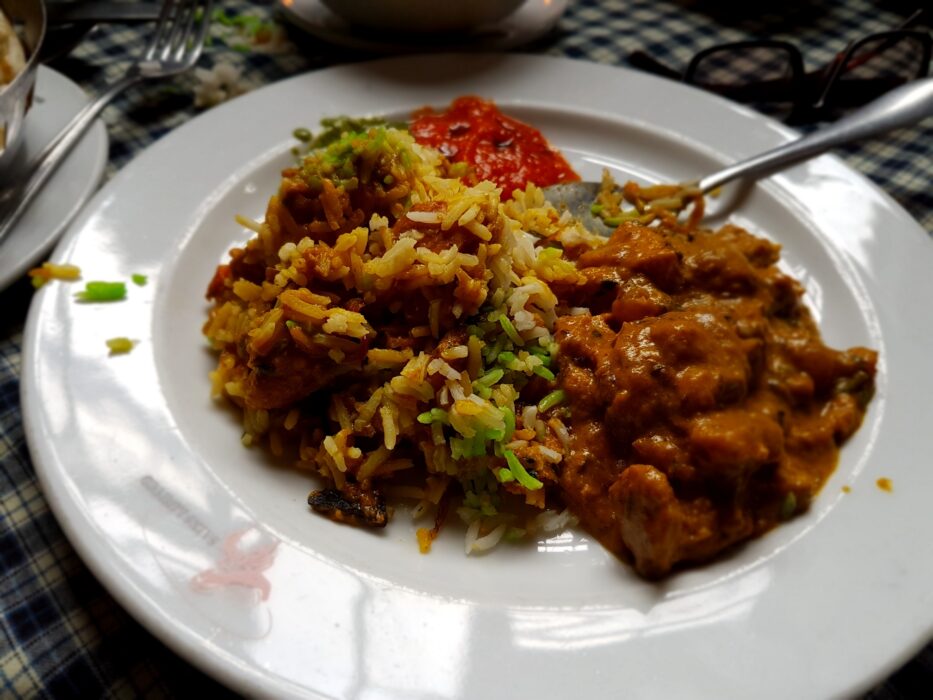 Sample 2: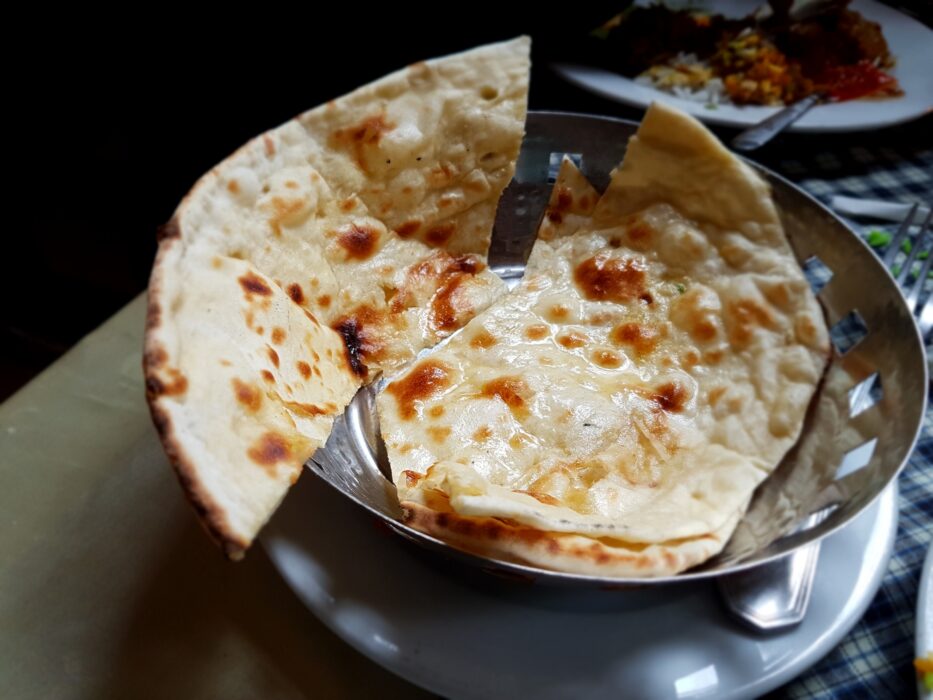 What are your thoughts?
Battery:
Yeah right, I know what most of you are thinking. And you're wrong. This battery surprised me. And get me right this is nothing compared to what a 4500mAh battery would give you on a 1080p screen, but it is nonetheless really good for normal use.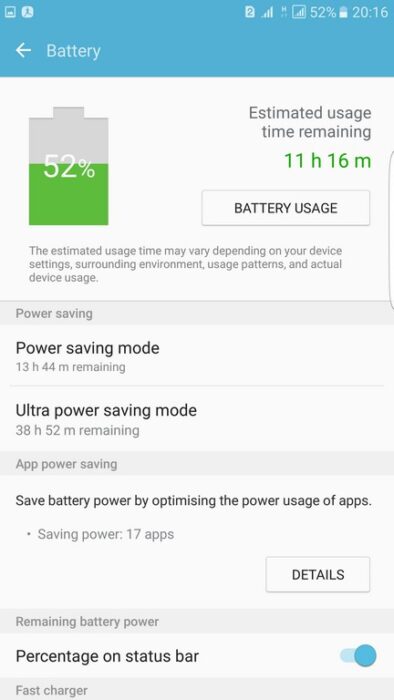 Like if you used this phone on 3G, without switching it off, and had the screen on auto-brightness with little browsing, some chatting and some games, video or music, you'd last the whole day on a single charge. And that is really good.
Remember the phone supports Quick Charging, Wireless charging and Fast Wireless Charging.
Design:
I would put down very many words on the beauty of the Galaxy S7 Edge's beauty. But let me just say it this way, there's no phone design comparable to what Samsung have done with the S7 Edge, and likewise with the Note 7.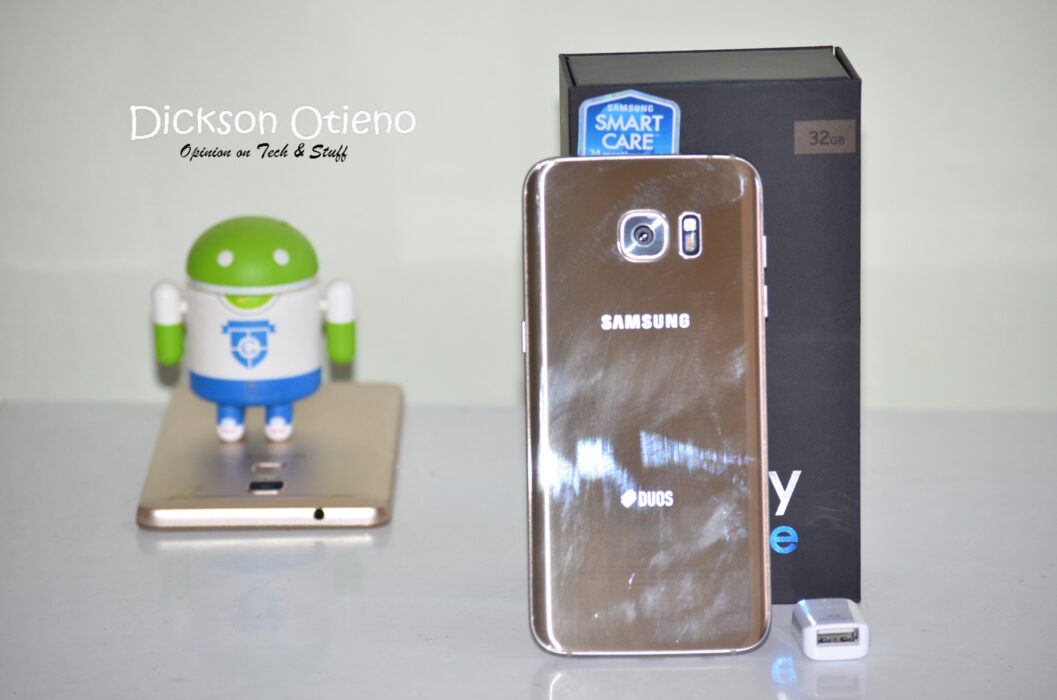 The only drawback is that it is extremely slippery, and it gets all smudgy and dirty looking very quickly. So you need a case for it.
TouchWiz
I would definitely have Nova Launcher if I owned an S7 Edge. But I like the Quick Settings. The colours used, and the design feel right for me.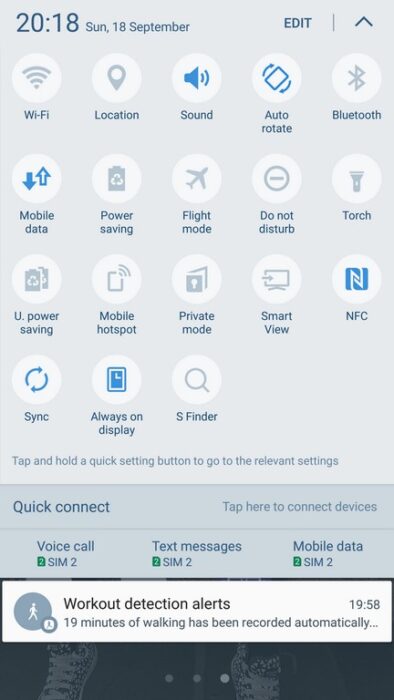 Touchwiz is light and except for the overly cluttered Settings App, I think everything is just fine.
S7 or S7 Edge?
If you're thinking which one is better between the S7 and the S7 Edge, don't. I'd say go for the S7 Edge. It has a bigger battery, bigger edge screen and it's just much more easier to convince a crowd that it's Samsung's latest.
Finally
There's much much more to this phone than I could possibly write. If maybe I used it a little more, I'd write about things like the videos it take, the different camera modes, the possibilities of the edge screen and much more.
But there you go. Ask anything you might need to ask. And share this with everyone.