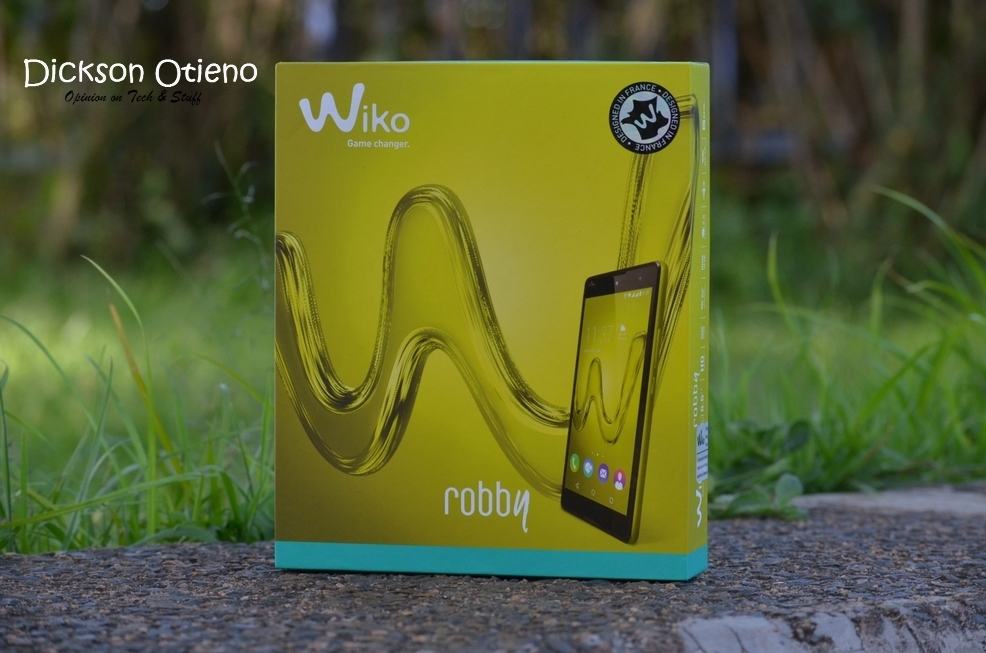 Wiko Kenya launched three new phones some time back. And when I wrote the posts, some of you were really on my case when they figured out they weren't yet available in the market.
Well they have been available for a while now. And you can get them from Jumia.
By the way Wiko is a French company, and they are in the list of the top 5 smartphone companies selling in Europe this year. The Wiko devices sold in Kenya are the same ones sold in France and across Europe. Meaning I have answered all you who've been questioning the quality of these phones.
I'm glad I'll be sharing with you, in the coming weeks, reviews of the Wiko Robby, Lenny and UFeel Lite. We're starting out with the Robby, whose size, build quality and finish I really love.
What's in the Wiko Robby Box?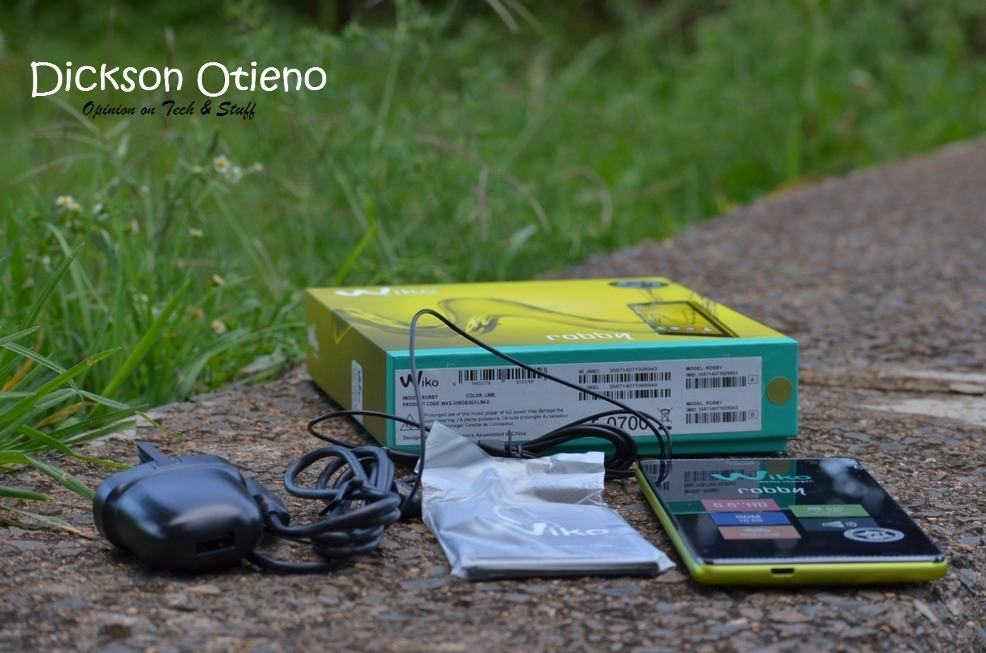 There's a slim Lime box where you get the following stuff:
The Phone
Battery
USB Cable
Earphones
Screen Protector
Wiko Robby Specifications
If there's something, I have loved in my first few hours with the Wiko Robby, it's the dual speakers, the fact that I can use it upside down and the general design and feel. It is just the right size. And it feels good in the hand.
[table id=12 /]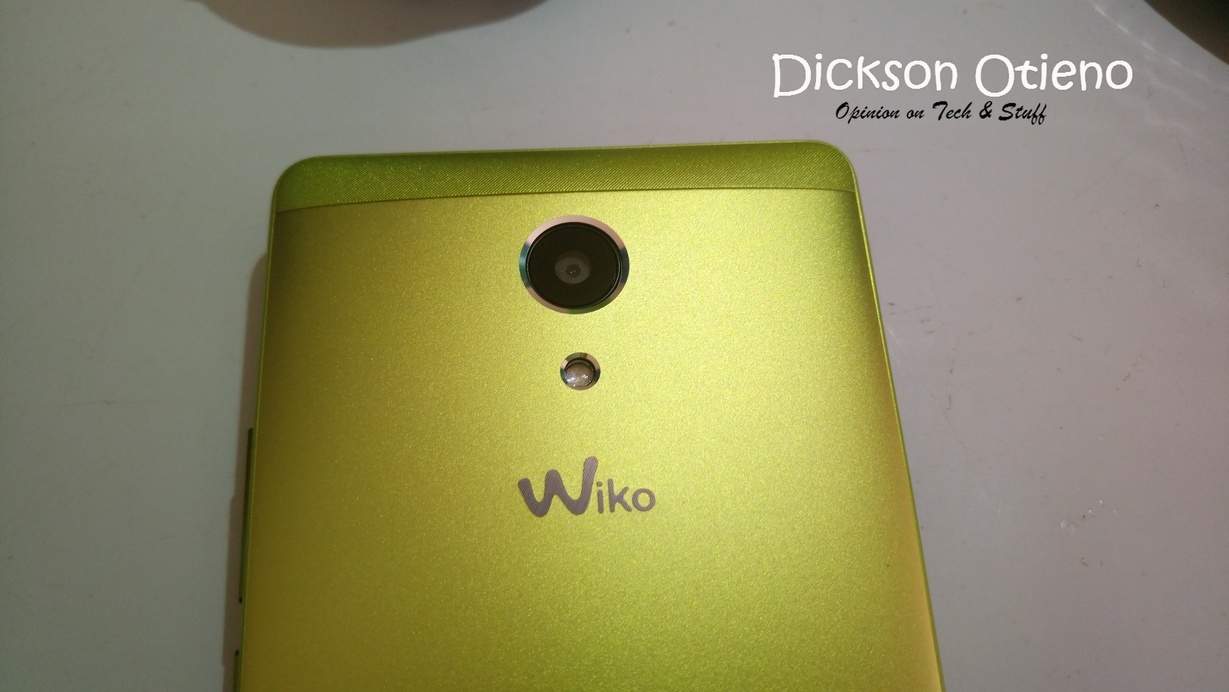 Dual Front Facing Speakers
I have never used a phone with dual front facing speakers all my life. There's a speaker at the top and the bottom of the phone, and they are facing you. And they sound good. They're clear, loud and exciting to use in gaming, videos or music. But mostly in gaming and YouTube.
And there's this 3D surround Sound feeling with audio. You need to try it out maybe to get what I'm trying to describe.
Dual Microphones
There's a microphone next to both the top and bottom speakers. And do you know what that means? I can use the phone either upright or upside down without minding! Like I can receive calls upside down.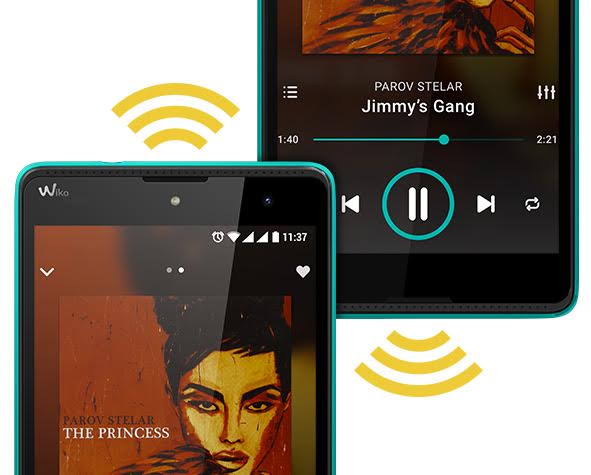 Upside down Phone
The orientation of the screen doesn't matter. And it can confuse you a lot if you are one who cares much. With dual speakers and dual microphones, you have a phone that's flexible to any use.
Design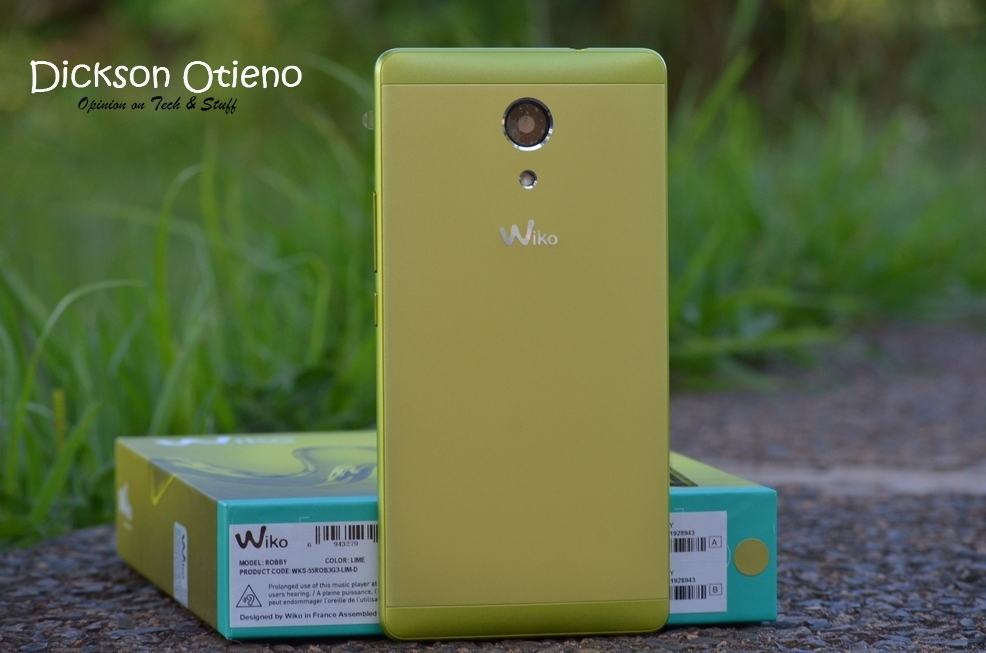 I want to reiterate that I really like the colour and finish of this phone. The super-polished metallic feel of the back and sides makes it feel like a really premium device.
Front Camera:
Not the best of cameras I have used, considering all the good and bad cameras I have encountered. But it is still a decent and perfect-for-daily-use camera.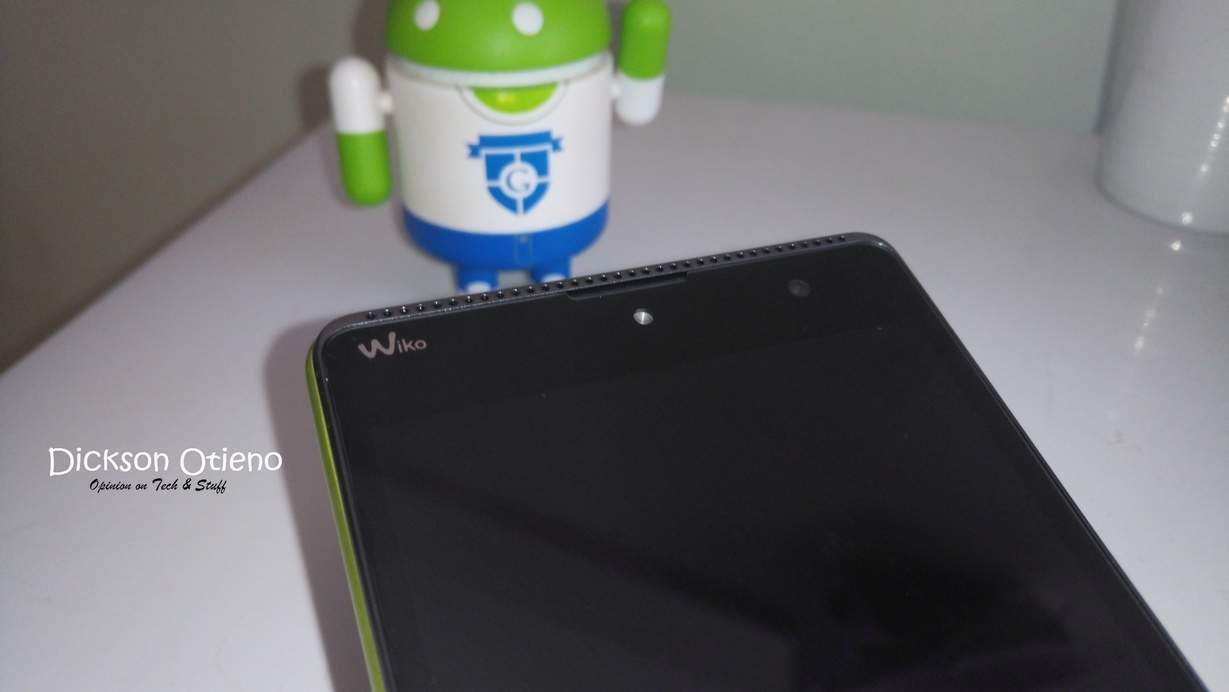 The thing I like about it is the way they have designed it to have the flash at the centre, and the camera at the side. Such that the camera captures your face well, and the flash lights up everything perfectly in low lighting.
Back Camera:
Here's one photo in low light with the flash on.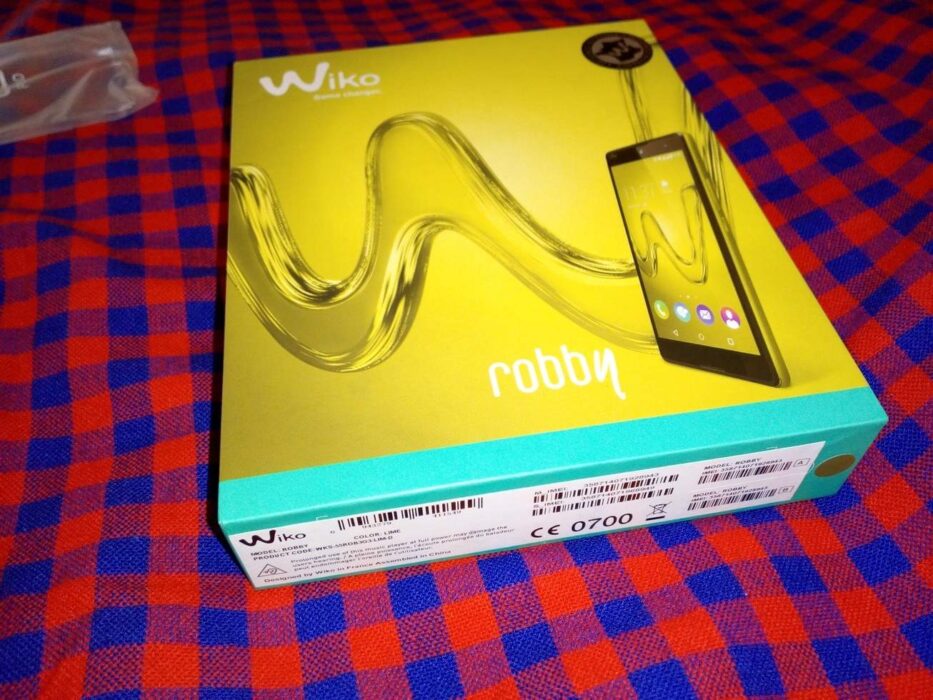 I guess I didn't expect good shots with the phone, because these pics I'm taking look pretty decent to me.
Battery
I haven't made good conclusions on the battery of this device as I have only used it for some few hours. But you all know I have reservations with 2500mAh batteries. Maybe this will amaze me. We'll see.
Gestures
This phone is big on gestures. You can set gestures for calling someone, for texting someone, for opening an app etc. And these gestures aren't just usable on the lock screen. No. These gestures are used across your device on the MyLauncher.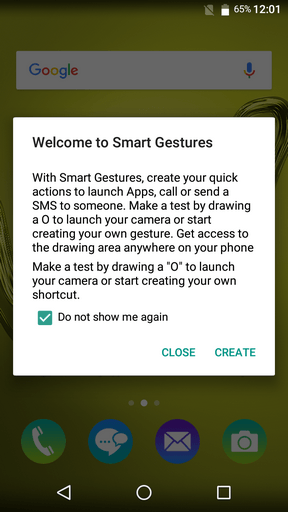 Mmmh…
If you want a new phone and you have Ksh. 10,499 and have loved it based on my post, you can get it from Jumia right now.
Free Wiko WiShake Headphones:
One more thing, if you buy the phone from Jumia you get free Wiko WiShake headphones in your package.
I haven't used the headphones, as this device didn't come from Jumia. But being that the headphones even have a name, they must sound pretty good.
If you've used the headphones, and the phone for that matter, please share with all of us in the comment sections below about your experience.
Finally…
So go ahead and buy the Wiko Robby from Jumia for Ksh. 10,499. It is available in Gold, Spacey, Bleen and Lime colours.