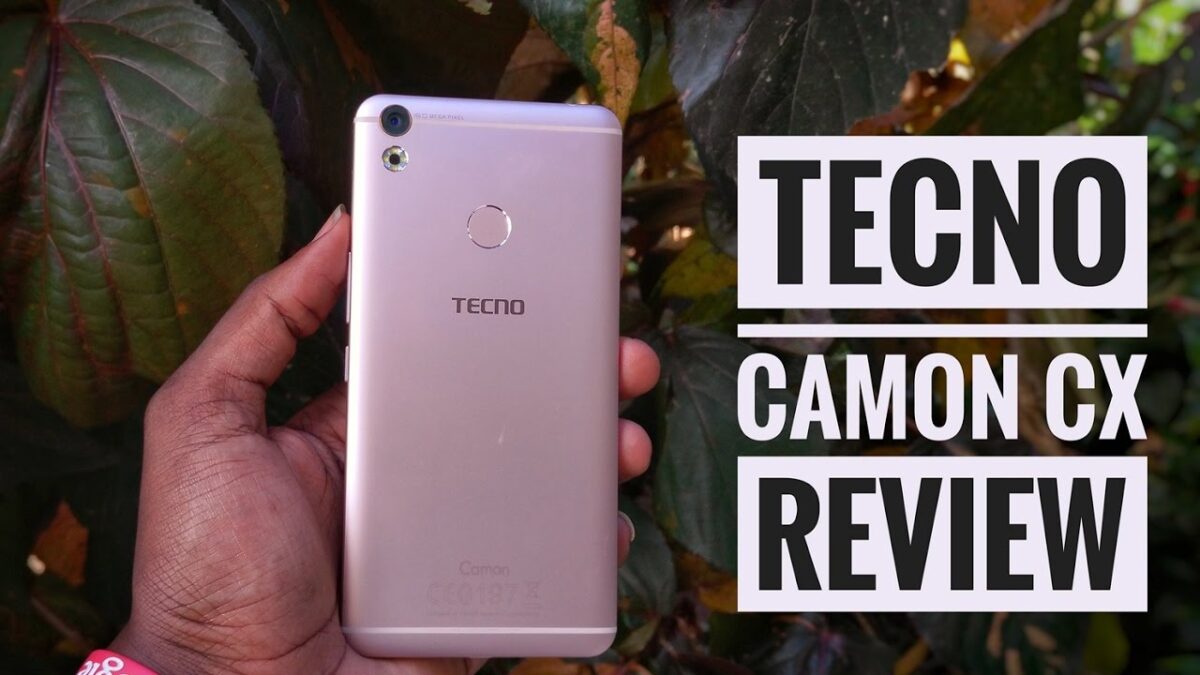 Last year TECNO cemented their take on camera phones with the TECNO Camon C9 and the Camon C7. And some weeks ago, they updated the series with the TECNO Camon CX.
Plus there's a Camon CX Air which is a lite version.
The Camon CX follows the same trend as last year where both front and back cameras have the same Megapixels. Though these are essentially different sensors with the back camera featuring a Sony IMX298 sensor. How this phone performs generally (and also in the camera department) is why you are reading this review.
Also Check Out: Video Review of TECNO Camon CX
TECNO Camon CX Specifications:
Display: 5.5 inch IPS
Resolution: 1080 x 1920 pixels
Processor: 1.5GHz Octa core MT6750T processor
GPU: ARM Mali-T860 MP2 650MHz GPU
RAM and Storage: 2GB RAM with 16GB internal storage
Rear Camera: 16MP Sony IMX298 back camera with ring flash (4 LED flash)
Front Cameras: 16MP front camera with dual LED flash and wide angle 120-degree selfies
Expandable Storage: Yes
Battery: 3200mAh
USB: Micro USB
Android Version: Android 7 Nougat with HiOS
Security: Fingerprint Scanner
Price: KES 17,000
Design:
I remember last year holding the TECNO Boom J8 and calling it the best and most beautiful TECNO device ever. But it had a plastic finish. Things have changed. I want to believe the Camon CX is now their most beautiful.
Remember I have used both the Phantom 6 and the Phantom 6 Plus. So that says a lot about this phone's design. It is light. It is well polished. It is thin. It is metal.
Display:
1080p was a good choice for this 5.5 inch phone. I am saying this thinking of the 5.2″ 720p Infinix S2 PRO. Well, the Infinix S2 Pro kind of disappointed in the display department with washed out colours and a not so bright display outdoors.
But this isn't the case with the Camon CX. Colour reproduction is good. And there's a satisfaction you get from the sort of saturation. At full brightness, you will be hurting your eyes indoors. Outdoors there's no straining with this device.
Performance:
This is your standard smartphone with 2GB RAM and a Mediatek processor. It has nothing extra special. But it is still at par in performance (according to Geekbench 4) with bigger devices such as the OnePlus 2 and the Xiaomi Redmi Note 3. See screenshots below of tests where it beats Snapdragon processors (if that the kind of thing makes you happy).
Yes you can comfortably play your games on this device. It gets warm, but in a normal way. Also, being that it is a 5.5 Full HD screen, the gaming experience is much better.
If you haven't read my Infinix S2 PRO review, well, it got basically almost these same scores.
Battery:
A 3200mAh battery nowadays doesn't sound so good for most of you because of phones like the TECNO L9 Plus which has 5000mAh. But this battery is good. And:
Fast Charging: check!
Whole day use: double check! Normal use and I ended up with 31% from 8am to 8pm.
Problem: Ah nothing.
Software:
It comes running Android 7 Nougat. Which is very good knowing TECNO doesn't easily update their phones. And there's a better more refined HiOS skin.
I had issues with HiOS when the Boom J8 launched. But the new version of HiOS skin on the Camon CX is refined. Though not yet there.
Also being that this phone runs Android 7 Nougat, you get handy things like split-screen and double-tapping that recent apps button to easily switch between two recent apps.
Front Camera:
Now to the main selling point of this phone. A 16MP front camera makes selfie-lovers scream with delight. This camera doesn't disappoint. It is good. Both in low, normal and bright light.
Indoor Sample:
Yeah the light is not bad indoors. And the details captured are also accurate.
Outdoor Sample:
It has captured the outdoor details pretty well.
Remember there's two LED flash lights for this front camera! My initial thoughts were that this would be a fast way to easily get blinded. I mean how many times do you take selfies with the flash on and don't feel uncomfortable? But it isn't bad. And if you are in poorly lit areas or complete darkness and need a selfie, you are safe.
Back Camera:
Remember when we all thought the Camon CX would have dual rear cameras? Maybe the C11 will bring that.
People will love taking photos with this phone. It does a good job. Judge for yourself with these samples:
One
Two
Three:
Four:
Doesn't disappoint. It is sharp when it needs to be. The colour accuracy is good. And the images are vibrant. Yes it loses some details, but it does a really commendable job. Would love to know your thoughts on this.
What I like about the Camon CX:
Design
Build Quality
Both Cameras
Performance
Android 7 Nougat
Included free Smart cover
What I dislike about the Camon CX:
RAM and Storage – It is possible to have 3GB RAM and 32GB internal storage at this price. We've seen it.
Where to Buy?
Finally…
I originally thought it was an easy decision to choose between the Camon CX and the Infinix S2 Pro. It isn't. RAM and Storage capacity seemed the basis of my previous decision. But after using both phones, it has now become a tougher choice. Both have really good cameras. Both have similar performance according to tests even though the S2 PRO has more RAM and storage. The S2 Pro also has TWO front cameras remember. But the CX has a bigger screen (which I like). And it gets confusing. I love both.
Which of the two do you prefer?
What do you think of the TECNO Camon CX? Do you have one? Are you getting one?
A beautiful well done affordable device. Though I still feel it is a bit over-priced.