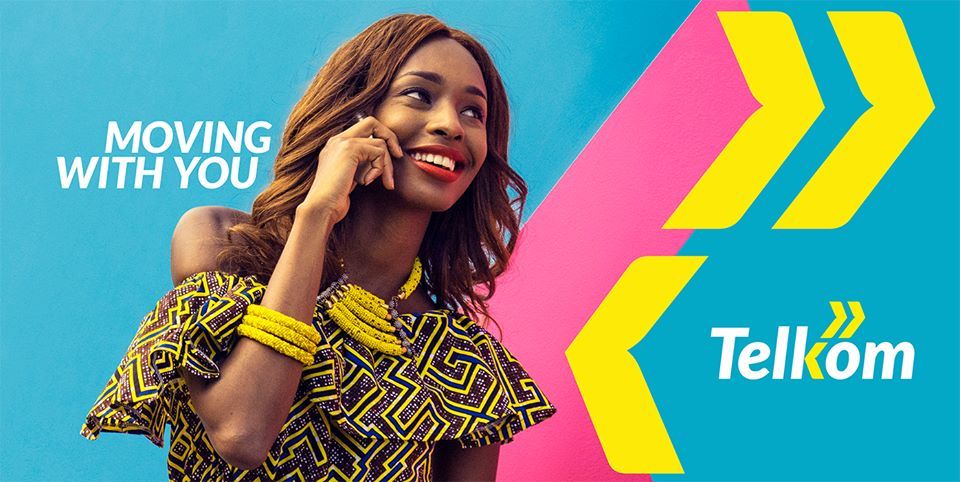 Months after their rebrand, and their promise of a revolutionary mobile money solution, Telkom Kenya has today announced T-Kash.
Back in June of 2017, the new Telkom switched off Orange Money services, asking their customers to withdraw their cash from Equity Bank branches. The company then promised a new mobile money solution by July. That didn't happen. But, close to a year later, here is T-Kash.
Like anyone else, my first question with the T-Kash announcement was: "What's new, what's different?".
For me, I believe Kenyans want something that is different and exciting, something that isn't another version of M-Pesa. Airtel Money is free for most things, but people still use M-Pesa. So, I was looking forward to Telkom launching something innovative.
Unfortunately, nothing is new. Nothing is different. It is still an M-Pesa like solution with transaction fees, and paybill numbers. You can pay your bills, buy goods and services, and send money to others. This is all possible from the STK app on your phone, or by using USSD *160#, or on the Telkom App.
This could be exciting news for people who use Telkom Kenya and wanted a mobile money solution so that they don't have to always use two SIM cards. And it is definitely good news for people looking to start being T-Kash agents.
If you want to be a T-kash agent contact Telkom Kenya, @TelkomKenya on Twitter immediately.
Are the charges cheaper than M-Pesa?
Yes. Here's a break down of the same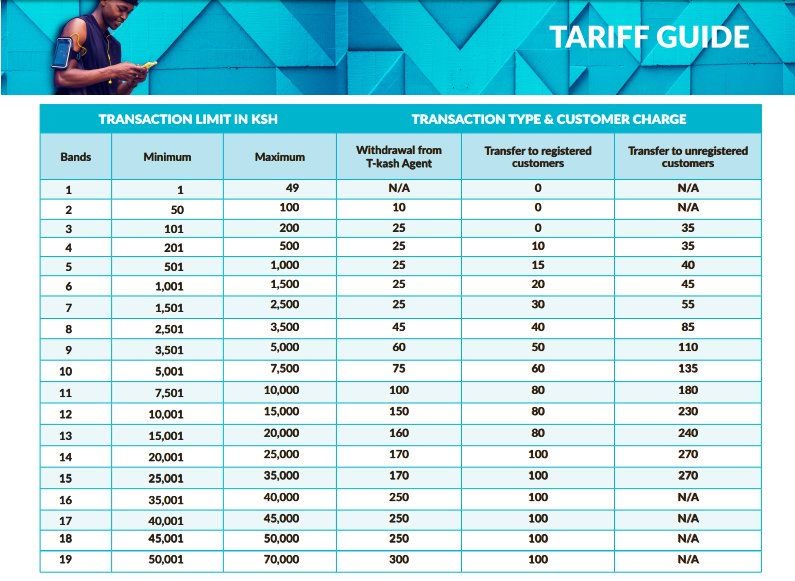 As you can see, sending money up to 200 bob is free. Sending money up to 500 bob is Ksh. 10, and sending up to 1000 bob is Ksh. 15. This is really good when compared to Safaricom's M-Pesa.
Can T-Kash beat M-Pesa?
Kenyans love convenience, not just cheap. If Kenyans loved cheap, Airtel Money would have won the market.
If I can find T-kash everywhere, and I mean literally everywhere the way I can find M-Pesa, then I may be convinced to start using. Not to switch. Switching only occurs when one has used the new service and everything has been running well that it becomes the go-to solution.
Which makes me question Telkom Kenya's approach with the launch. The T-kash ads for me are wrong. They don't know how to introduce a new product. They make it look like it has been here all along. LOL.
Plus their use of influencers to create a buzz on social media is just a waste of money. I will see the trending topics, watch one video or two of what their influencers have posted, and forget about the service like that. I am also curious, how have they paid their influencers? I'm sure they've used MPesa LOL.
For Telkom Kenya, their approach should be in two dimensions: data first, then mobile money. How? First, make me use your data services, meaning I'll start using their SIM card, and from that I can consider (if I find it everywhere) using their Mobile Money solution.
If their approach for customers doesn't include the data wars we are currently witnessing, then T-Kash will be another forgotten M-Pesa wannabe.