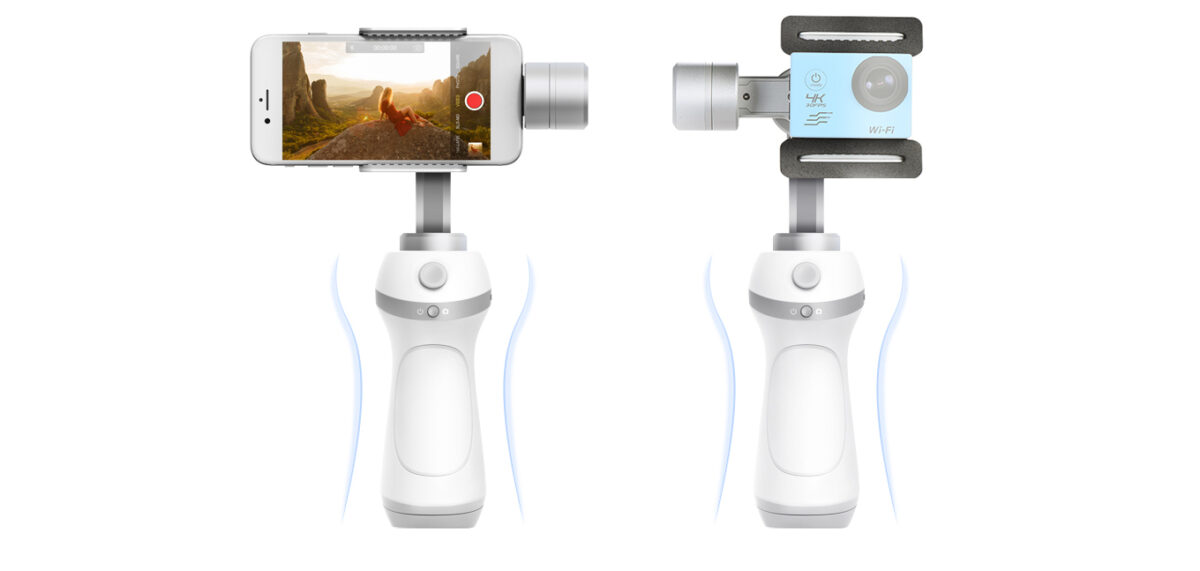 Cameras on smartphones (across the board, from cheap to expensive smartphones) are now much better than they've ever been. Better than many other dedicated cameras of the past.
Recently I posted about how good the Infinix Note 4 camera proved itself with amazing photos. This is true for many devices at that price point. But a problem arises when you try to use the cameras to take videos instead of photos. Here is a video test for the same Infinix Note 4 cameras.
Everything becomes messy and shaky when you try to use the same cameras to shoot video. Why?
Because with movement, the camera shakes. You are walking, you're shaking. You're holding the phone with your hand, you're shaking. It makes the videos you take very shaky.
A way to solve this is to use a stabiliser called a Gimbal. Or Gimble. Whatever the spelling.
As if like magic, a gimbal stabilises the camera on the smartphone by using its sensors and motors to instantaneously cancel out motion detected when the phone is shooting.
One of those Gimbals you could use is called the FeiYu Vimble C. Thanks to Gearbest for providing this unit for review.
The Vimble C is affordable and changes the game totally for content creators because it not only makes videos smoother, by stabilising movement on all 3 axes, but also by including an ingenious face tracking feature for when you're shooting video.
The video above shows you my first impressions of the FeiYu Vimble C, what it does and my excitement with the smart face tracking capabilities.
I will, in the coming days, share more video showing how a smartphone shoots without the gimbal and with the gimbal, and creative stuff you could do if you make or plan to make videos using just your smartphone.
This gimbal takes away the need for many expensive tools to shoot creative videos. It is especially a good tool if you want to make YouTube videos. Share this post with people who make their videos using selfie sticks.
Watch the video and send me your thoughts and questions on what you'd want to know about the device before a full review post that will include challenges, battery life, and general things to know.