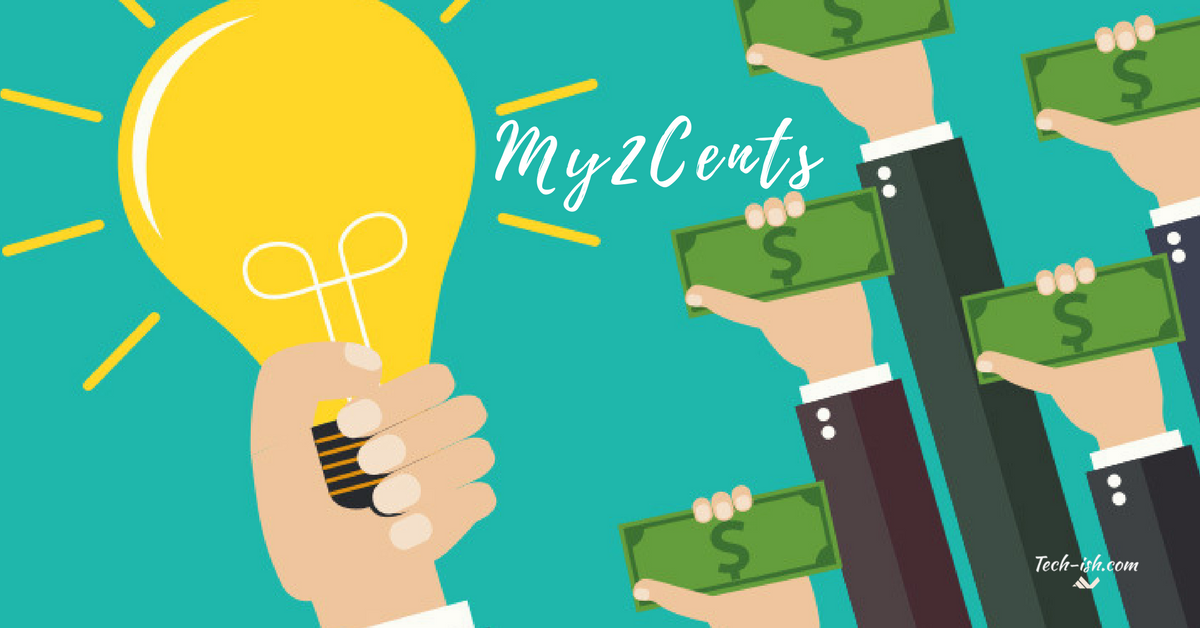 I felt prompted to write this last week during the Nairobi Innovation Week and, coincidentally, the last few days for the Tony Elumelu Entrepreneurship Fund. Why then am I so late? Well, life gets me preoccupied but I vow to be more faithful to you beloved reader!
2017 was a great year for the African Startup ecosystem especially with stalwarts like Mark Zuckerberg and Jack Ma shifting their focus to African startups which paved way for a couple of opportunities, and more flexible if not vibrant environment in general.
Statistics
What is opinion without facts? Look at this snap shot created by WeeTracker.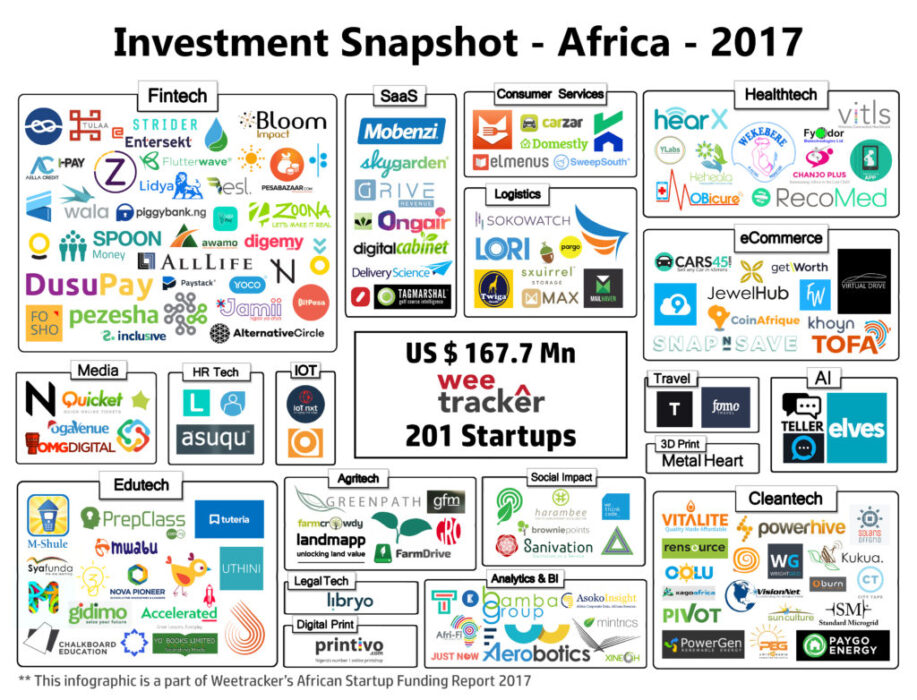 The only logo I recognized as Kenyan was of SkyGarden because, well, we happen to be in the same lane. But it is surprising and amazing that 201 startups were granted risk capital, it's a major turnaround from the norm of investing in a safe business of a familiar niche.
Data from Disrupt Africa shows that South Africa bagged the Top Country title with 74 startups getting funded in 2016, followed by Kenya with 46 startups. The third spot was grabbed by Nigeria with 34 startups.
Same beggar, different clothing
Africa has for the longest time been painted wrongly: famine, lack of education and limited access to health facilities. Our generation is slowly erasing this mentality as more Venture Capitalists and Angel Investors view us as Canaan; the promised land of milk and honey.
Unfortunately, this has led to a new type of begging. Men in suits no longer tarmacking for a job but for a cheque that could be their ticket out of poverty.
I get it, visiting a few banks or well-off family friends isn't wrong but honestly what's the difference between you and the street urchins? Before any of you get hostile let me explain…
Get out of the rat race (you're the cheese stop begging to be eaten)
Have you ever noticed how when you are desperately in need of a loan, there is no one in sight. But the minute you're fine or to say the least doing ok, boom a text from the bank or an email informing you that you qualify for a credit card! Just me?
Well okay but the point is, your business is the cheese. Don't shove it onto anyone's face. In fact, you should focus more on the cheese so as to add value to it. You may run around with a business plan and have perfect articulation. But what happens when you do manage to reel in THE investor yet you have nothing to show? No units, no clients, no revenue.
So often individuals get caught up in the excitement and appeal of owning a business that they forget the actual systems needed to keep it afloat.
Snap out of it
My mentor told me earlier in the week, that so many of us in business are driven by the fear of success. The illusion is that owning a business makes you your own boss, with working your own hours and financial independence. Well, ladies and gentlemen issa lie! Propaganda by a crooked fellow. As soon as we notice the dirt and filth that we need to crawl into so as to retrieve the success we dream of, we cringe and remain at a plateau.
So many entrepreneurs go round applying for funds nowadays in a bid to get it easy and escape the dirt and filth. However, it's important to note that capital is only but one of the factors needed to ascertain the success of a startup!
Investor gamble
When looking for an investor or applying to be part of an accelerator, please read the fine print. So many get sucked in by the amount of money to be awarded they forget how everything has a price. Here are a few important questions to ask yourself:
What is at stake? Equity? Debt?
How many are doing this and what makes my brand different?
Does my business plan make sense? Practically and financially?
Can I move units experimentally before receiving seed capital?
Why am I asking for ____ amount? Can I break down the amount and quantify its impact in the business?
These 5 questions can go a long way.
So, as much as we celebrate investors who are willing to trust our ideas, let's not forget: they need us as much as we need them!