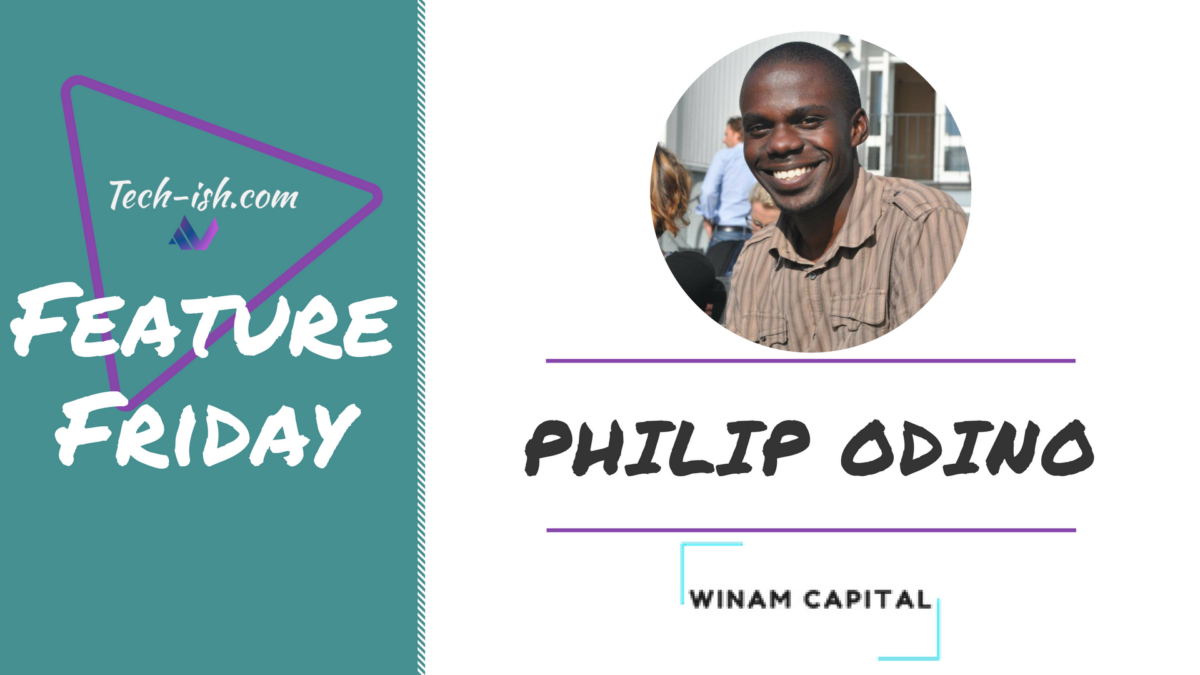 Feature Friday is a weekly column highlighting people making a difference in different fields. This week we have Philip Odino from Winam Capital
---
W

ho is Phillip Odino?
I am an alumnus of The Linnaeus Palme fellowship program in MSc. Design for Sustainable Development from Chalmers University, Sweden. I am currently the Founder and CEO of Winam Capital Investments.
Describe how you got to where you are today?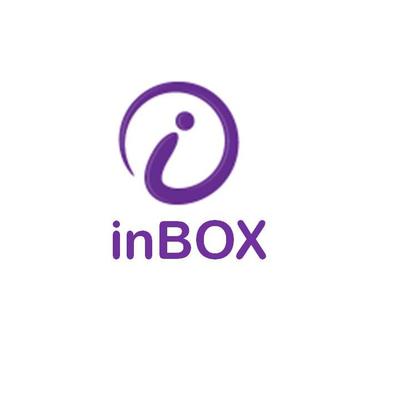 I previously served as the Managing Director of INBOX Africa, which was a Business Advisory and Consultancy firm that worked towards spurring and nurturing entrepreneurs by providing them access to useful resources and linkages that could enhance their growth.
Inbox Africa later pivoted to become Winam Capital where apart from building capacity we will be investing Early Stage Seed Capital into SMEs Based in the Lake Basin Region across all sectors.
I also previously worked with Mistra Urban Futures/Kisumu Local Interaction Platform (KLIP) which is a participatory knowledge generation, exchange, dissemination and application arena bringing on board stakeholders from the public sector, academia, civil society and the practice from and around the environs of Kisumu city, Kenya.
At KLIP I was involved in the International Pilot Project where I was conducting research on providing a comparative review of the governance and policy of urban sustainability, understanding how the knowledge and skills of different individuals, groups, communities and organizations are integrated with-in urban sustainability policies in Kisumu and its implication on practice.
What is Winam Capital?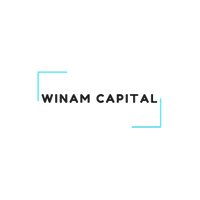 Winam Capital is an Early Stage Venture Capital firm based in Kisumu that offers pre-investment capital to SMEs based; or that are doing business primarily in Nyanza and the Greater Western Kenya.
Winam Capital Goals
The firm seeks to invest in high impact SMEs that will catapult the economic growth of the region. It will achieve this goal by creating scalable approaches to growth through cutting edge business models and strategies, mentorship and financing. The initial fund raising target to launch the investment fund will be KSH 1 Billion for the year 2018.
Team Behind Winam Capital
The team is made up of myself as the Founder and Caroline Odera as the Co-founder and a Managing Partner at Winam Capital. She is an alumnus of Mandela Washington Fellowship 2017 –Young African Leaders Initiative, at Rutgers State University of New Jersey, USA and a Professional Development Experience at the Women's Campaign International Organization in Philadelphia. Also an alumnus of Akili Dada and Spark Kenya change makers.
She Holds MBA in Strategic Management (University of Nairobi), Bachelors Degree in Business Administration and Diploma in Business Management (Kenya Institute of Management).
Caroline is also the founder and Director of Women In Sustainable Enterprises (WISE) Kenya- a social enterprise that works towards empowering women through alternative sustainable enterprises. She believes in equal economic opportunities regardless of sex and gender and passionate about working with youth and women led start ups towards building their legacies.
How would you describe the Startup Ecosystem in Western Kenya
The start up ecosystem is Western Kenya is dormant, however it has great potential. With the advent of the devolved system of government and the launching of Venture Funds such as Winam Capital in the region the ecosystem is poised to grow exponentially.
What is Winam Capital currently up to?
Currently, we hold monthly networking forums dubbed Business Fridays at University of Nairobi, Kisumu auditorium. The Business Fridays Forum, is a monthly networking forum held on every last Friday of the month. It acts as a platform that enables entrepreneurs and other business entities to promote their products and services as well as build an effective business-networking ecosystem.
Our aim is to nurture existing and emerging entrepreneurs by providing access to useful resources, training opportunities and linkages that prepare them for investment opportunities thus spurring economic growth. The forum also partners with entities from the private, public and not-for-profit sectors in the region to identify and forge synergies that can derive high value opportunities, address critical challenges and that can transform the Lake Victoria region's economy.
The events' customised approach combines deep insight into the dynamics of businesses and markets. This approach ensures that the event attendees achieve sustainable competitive advantage that enables them to build more capable businesses or organizations that achieve secure and lasting results.
This May as from 28th to 31st May we will be hosting the first Kisumu County Entrepreneurship and Innovation Boot camp will give entrepreneurs in the region a platform to develop new business ideas and models that they are passionate about. Through intensive coaching the entrepreneurs will go from ideas to an executive pitch in just 4 days. This will help the participants, have developed ideas that can be pitched to investors.
Additionally, Winam Captal, will be hosting the Inaugural Winam Investment and Innovation Summit (WIIS) 2018. This summit will be a preeminent annual entrepreneurship gathering that will convene emerging entrepreneurs, investors and supporters from the Lake Basin Region and it will be held on the 26th-30th November 2018 Kisumu.
This year, the Summit will be held under the theme of "Enhancing Trade, Unleashing Investment and Spurring Economic Development". WIIS 2018 will create an environment that empower innovators, particularly women, to take their ideas to the next level. Through five days of networking, mentoring, and workshops, WIIS will empower entrepreneurs to pitch their ideas, build partnerships, secure funding, innovate, and find their target customers — creating new goods and services that will transform societies.
Where do you think Winam Capital will be in 5 years?
We envision that in five years the fund will have raised and invested at least KES 15 Billion in SMEs and Start Ups in the region.
Parting Shot
Western Kenya is the next frontier in business in Kenya, how are you positioning yourself to be part of this next phase of growth? You can reach me via: philipodino@gmail.com