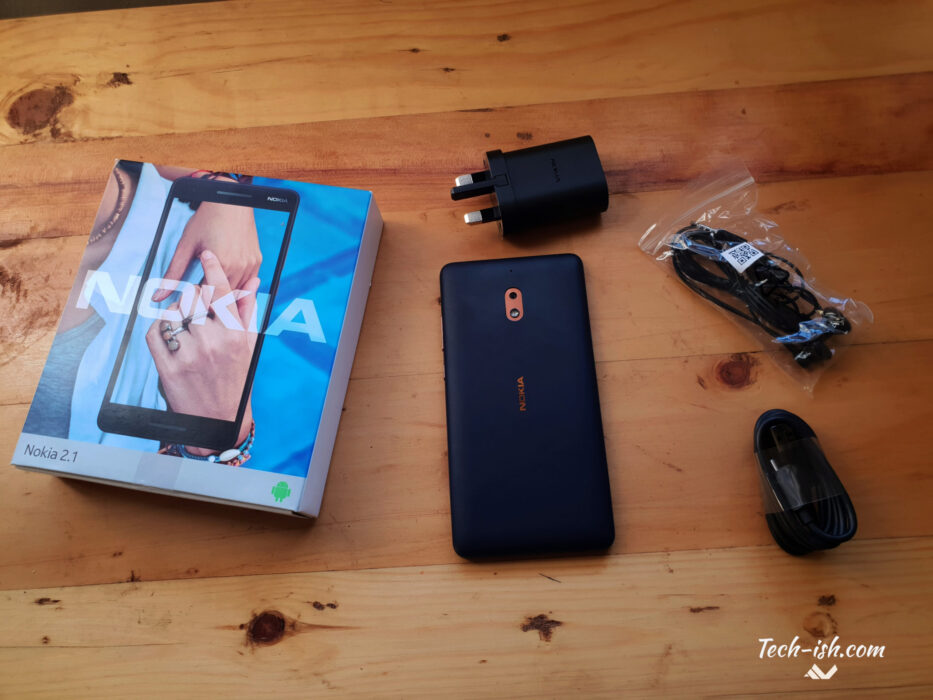 I am just going to put this in the first paragraph, if you are planning on getting this phone for Faiba4G support don't. Nope it doesn't support the network – neither data only, nor VoLTE. I was very disappointed as that was the first thing I was looking forward to.
I used last year's Nokia 2, and you can read my review here, and I had only one major problem with it: it was not priced appropriately for the specs it offered. And that remains the major problem with it's successor. This is what you are getting for Ksh. 11,500 recommended retail price. Though I've seen Jumia selling some units for as low as Ksh. 9,000.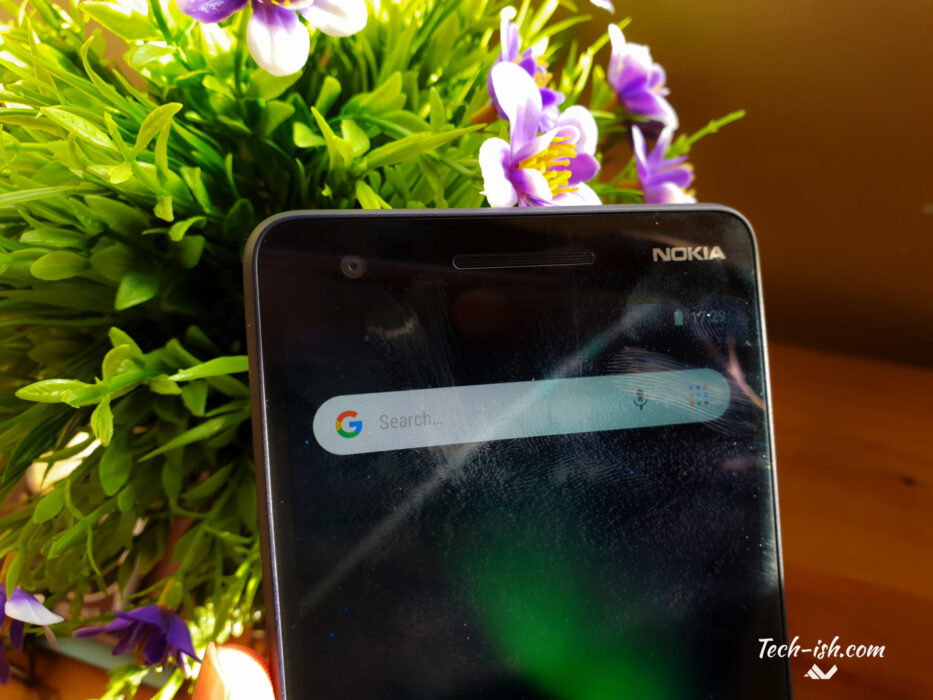 Nokia 2.1 Specifications and Price in Kenya
Display
5.5 inches IPS LCD 720 x 1280 pixels,
16:9 Aspect ratio
Corning Gorilla Glass Protection
Cameras
8MP at the back
5MP at the front
Processor
Qualcomm MSM8917 Snapdragon 425
RAM and Storage
8GB storage, 1GB RAM
Battery
4000mAh removable battery
Operating System
Android 8.1 Oreo (Go edition); Android One
Network
4G/LTE
Extra
Blue/Copper, Blue/Silver, Grey/Silver
Price
Ksh. 11,500 Check Jumia
The only major specs difference between the Nokia 2, and the Nokia 2.1 is the new better Snapdragon 425 compared to last year's Snapdragon 212. And the smaller 4000mAh battery compared to last years 4100mAh.
However in terms of looks – design – the Nokia 2.1 is a whole new different device. Okay, the Gorilla Glass Protection is still here, but the screen size is now 5.5 inches, no longer 5.0. There's now front facing speakers, the material used in the back is no longer prone to scratches as was last year's. It is honestly, a much more better looking device with the gold accents, the lighter feel (last years phone was quite heavy), and the much much much better display.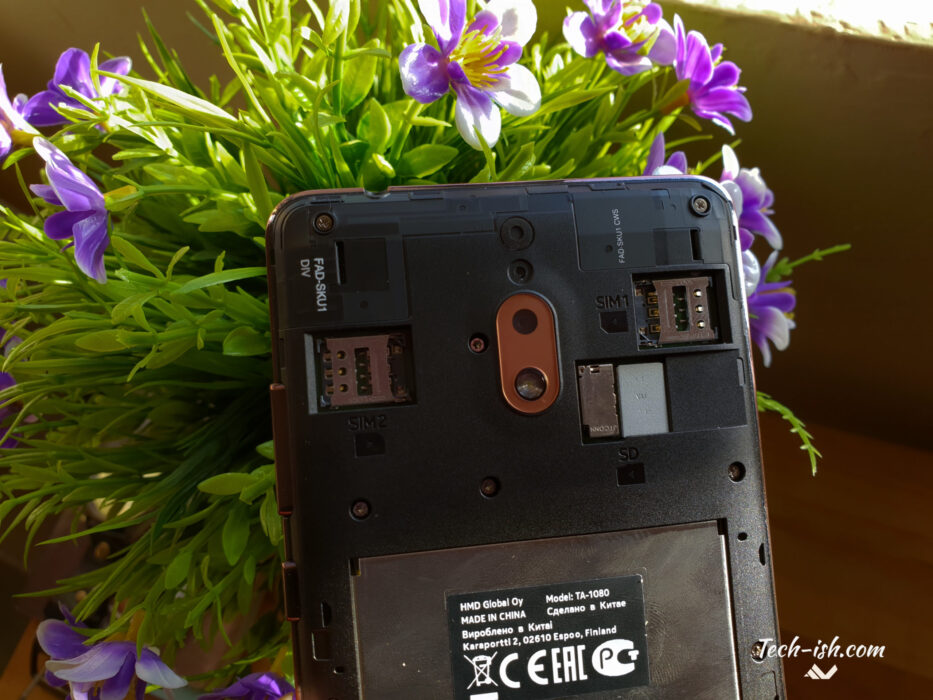 Last year's phone had a dim display, and I felt like colours were washed out. And not that pleasing. I am not saying this year's display fixes that. The display is much brighter, more vibrant, but place it against a display on something like the Infinix Hot 6 and you see a difference in vibrance. HMD Global needs to work on that.
This year's cameras aren't much of an upgrade from last years in terms of picture quality. I expected a difference because of the new processor, but I feel like the same lenses used still give the same output. If you checked out the Nokia 2 article camera samples, yes the quality hasn't improved much.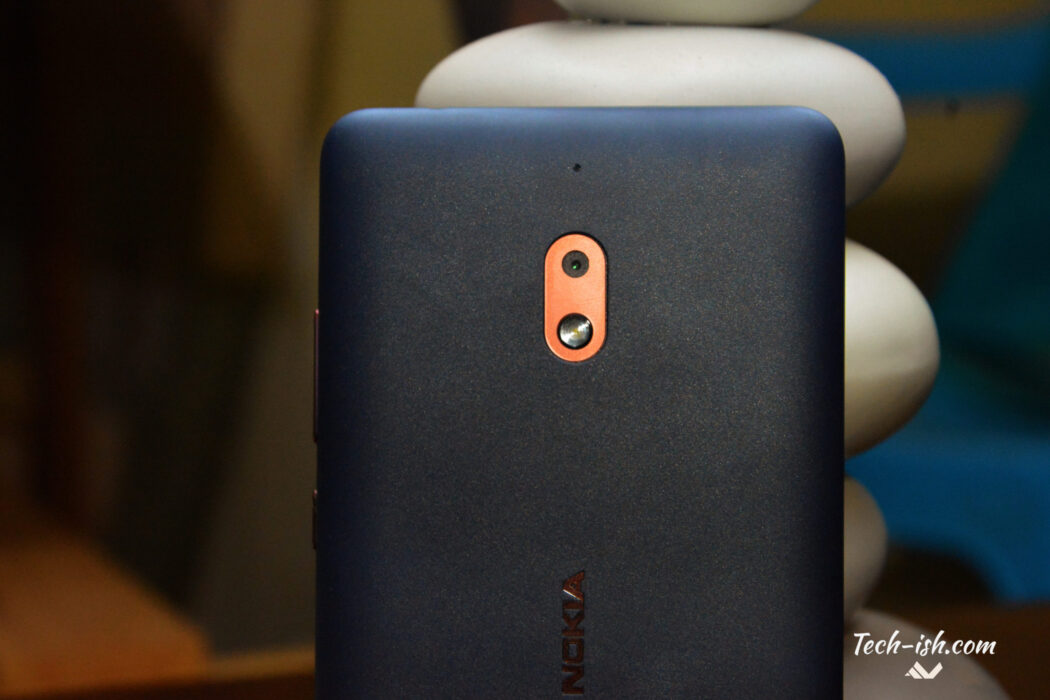 When you think of Android Go phones like the TECNO Spark 2, and other cheap smartphones like the Infinix Smart 2, and think of their cameras, you will feel shortchanged by the output quality from the Nokia 2 cameras. I am confidently telling you if you're looking for a good camera phone for less than 15k don't get the Nokia 2.1 or any Nokia at this price point. The competition does a better job.
The 4000mAh battery although slightly smaller than last year's still offers the same long hours on not-so-demanding use. I guess the new processor is much more efficient. You can trust that this phone will last you a day and some more if you're a social media, music, YouTube sort of person.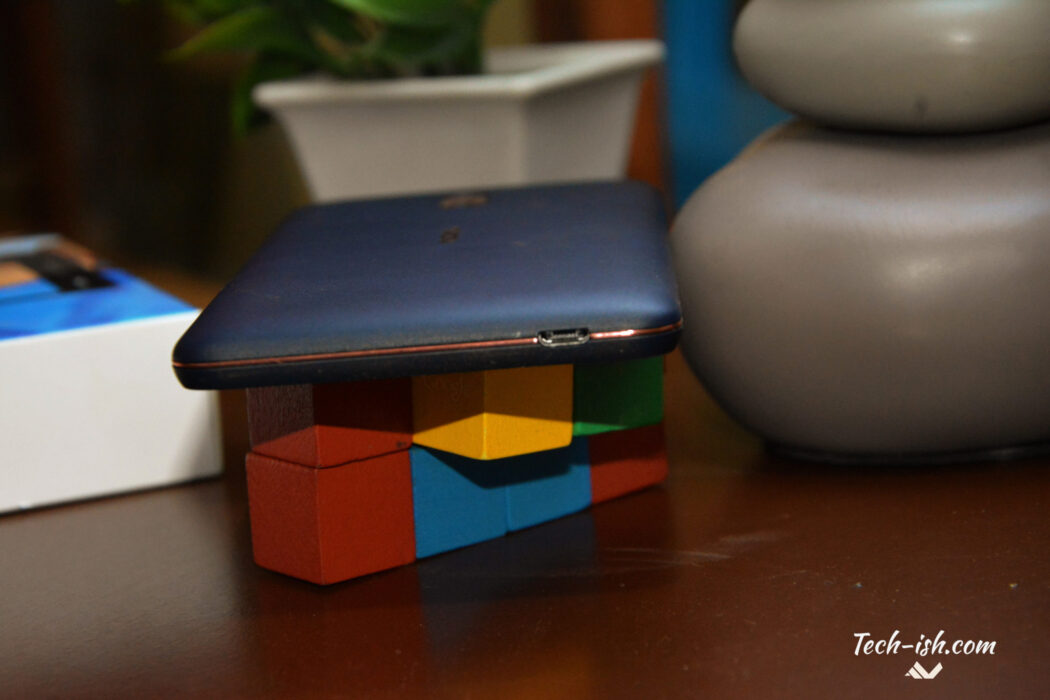 Talking of media consumption, the front facing speakers are a good inclusion. Anyone who loves music, gaming etc. will appreciate such speakers. They're however not the best of speakers. Don't push them to the maximum or your audio will distort, and make it uncomfortable. Don't expect bass when listening to music.
Still on media consumption, I believe the experience would be much more impressive if the display was more vibrant than it is. You want to feel the colour pop a little more when watching a video, or when gaming.
Being an Android Go device, you'll find the usual Go Apps. Android Go apps are optimised for 1GB RAM, or less, devices and as such they make your phone run smoother than if you were to use the full official apps. I hate YouTube Go because you need your mobile phone number to sign in, and the layout isn't good, plus it doesn't keep your recommendations. I advise you use the full YouTube App from Play Store. The processor can handle it well, and it won't lag.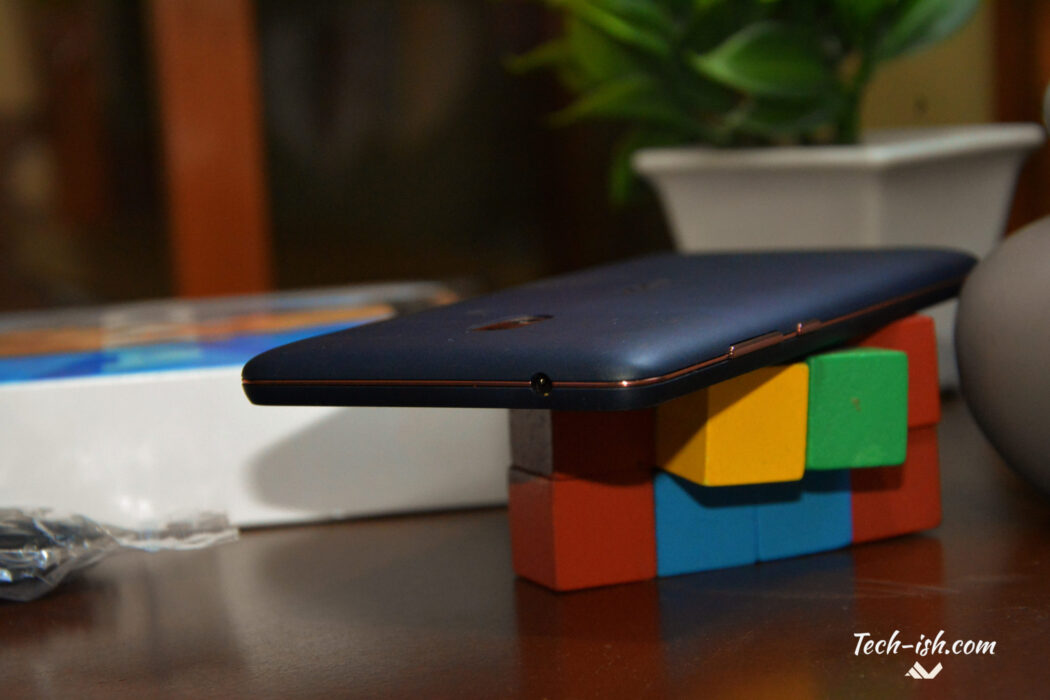 I wish Nokia priced this phone better. Like at Ksh. 8000 it would be a really good offer. You can get last year's Nokia 2 at around that price, and you'll still be getting almost the same performance with the company having updated it to Android 8.1 Oreo. The only difference is that it won't be part of the Android Go Project so you'll need to get the Go apps and disable the heavy apps.
Also, last year's phone wasn't part of Google's Android One project which means guaranteed two-year updates to the latest version of Android. I am not sure if this year's Nokia 2.1 will be getting Android 9 Pie, but if their claims that this phone is part of the Android One family are true, then it should.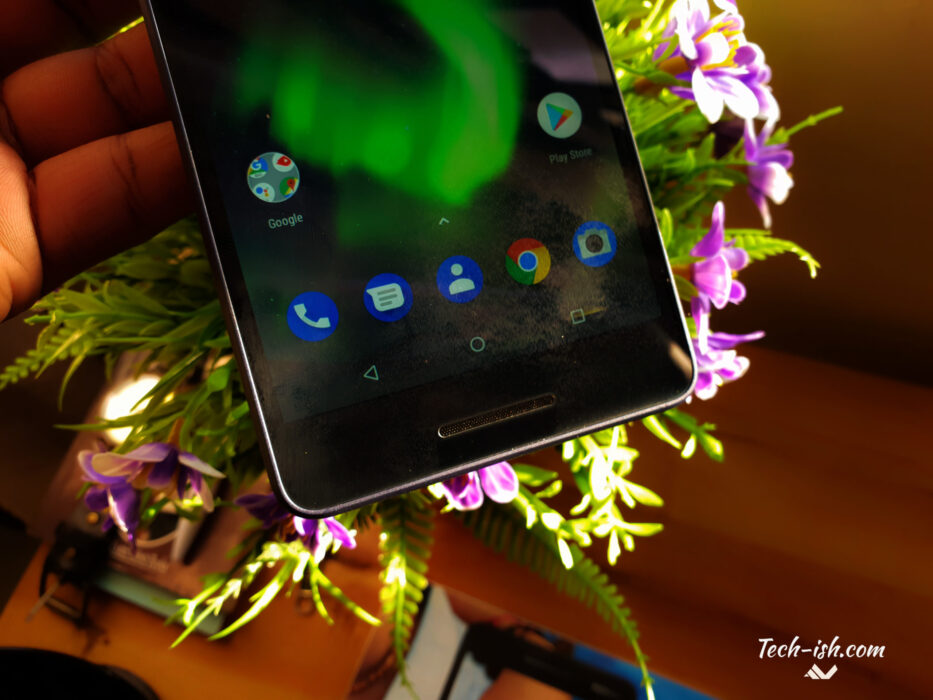 If you wanted to get it for Faiba4G, then last year's phone is the better option as it even supported VoLTE. This felt to me like a downgrade even though it looks much better. Ask me any questions you may have. And check Jumia if you want to buy it. Check out my latest best under 10k list for other better options with more RAM, better cameras, and better performance.