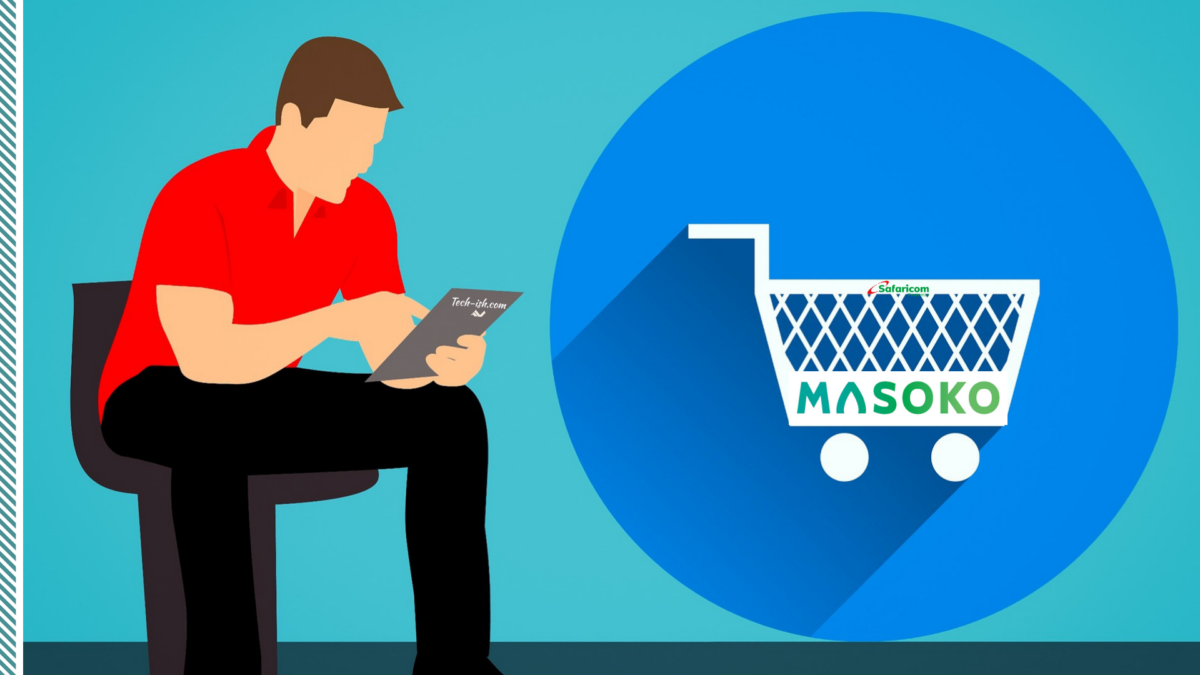 Whenever there's the need to talk about adapting products or services to the Kenyan market, the best example of a company that knows how to do that remains Safaricom. And probably that's why it is one of Africa's most valuable brands. Many people agree that the company properly understands Kenyans from products they offer, to customer support.
Recently Kenyan Wall Street shared Bob Collymore saying, "Some of the biggest lessons we have learnt in the last year are a result of the failure of products and services such as MPesa 1-tap and Masoko to take off as planned". Which in essence is admitting that the two products were failures.
I feel like MPesa 1-tap was destined for failure. First it made no sense to have a card/sticker/band for payments when you then needed your phone to enter your MPesa Pin. It was cool yes, but no. Secondly, the roll out was just poorly done.
Anyway this is about Masoko not 1-tap. One year ago I wrote this post about 10 things people needed to know about Masoko. The platform was yet to roll out and people were getting excited about a new entrant to the Kenyan e-commerce space. Not more than a month later, I complained about the platform lacking basic features.
At that time, I expected Safaricom to do something very different. Something we hadn't seen with Jumia or Kilimall, or anyone else. I expected a wider range of products, faster delivery etc. Yaani, I wanted this to be a unique Safaricom-esque approach to ecommerce. It hasn't.
Safaricom instead conformed. They did everything like every other ecommerce platform we've seen. From not meeting delivery timelines, poor customer support, to problems with the website itself. A year later, there's still nothing that makes Masoko stand out. There's no incentive that would lure me to use Masoko for shopping.
Here's what I thought Safaricom would do different:
Delivery from Safaricom Shops
One of the biggest problems with ecommerce sites in Kenya I believe is delivery. If I want something, I should be able to get it very fast after ordering. Only Sky.garden and Gadzone.co.ke have delivered something I've ordered within the stipulated time frame – less than 3 hours. And these are pretty unheard of websites. But they can only do 3 hrs or less because I live in Nairobi.
This is what I thought Safaricom would do: roll out Masoko and then study shopping trends based on regions. Then, they would have delivery points – think warehouses – in major towns where the most shopped for items in those regions (that aren't perishable obviously) are always in stock waiting to be delivered. So that if I am in Kisumu and order for a TV, it doesn't have to be shipped from Nairobi because the Kisumu warehouse already has it. Or I can walk to the warehouse nearby and pick it up myself.
And this wouldn't be hard for Safaricom because they have Safaricom Shops all over that could easily be extended to become Masoko warehouses-cum-delivery points. This isn't something Safaricom cannot do.
Partner with Supermarkets and other Stores
Safaricom doesn't stock anything on Masoko themselves. Maybe Smartphones, I am not sure about that. They rely on vendors to sign up and then charge them commissions per sale.
But they could do things differently by partnering with Supermarkets and other brick-and-mortar stores who time and again I've said I believe have the potential to do great in the ecommerce sector but seem to either fear, or not have the resources to pull this off.
Brick-and-mortar Supermarkets can beat ecommerce platforms if they want to
It is easy: Masoko should have an inventory of everything Tuskys or Naivas have in their stores in Kakamega. So when I am shopping on Masoko and I am in Kakamega the site is optimised to show me the items I can get very very quickly and I can choose to either wait for the under-3hr delivery or walk in to a Supermarket and pick it up.
And this solves a lot of problems for both the supermarket, Safaricom and myself.
For supermarkets their items can now be seen by more people. Especially electronics. For Safaricom, they can now boast of a wider variety of items including perishables like vegetables and cooked food. They will also be making more people pay using M-Pesa. And for us the customers, the limitations of shopping are further reduced. I can buy my grandma in Embu household stuff while I am in Mwanza.
---
Safaricom currently boasts of over Ksh. 36 Billion in cash reserves. Achieving just the above wouldn't be a problem for them. Is it fear? Is it lack of a dream? Is the company now too big and bureaucratic for people's ideas to be listened to and implemented?
Masoko should be different from other platforms because they have the advantage of not only having the resources, but of being born out of a company that knows Kenya and Kenyans better than anyone else. If this venture will fail it is not because Kenyans don't want to buy stuff online. It will be because Safaricom instead of doing things differently decided to copy and paste failure, while flexing their advertising muscle.