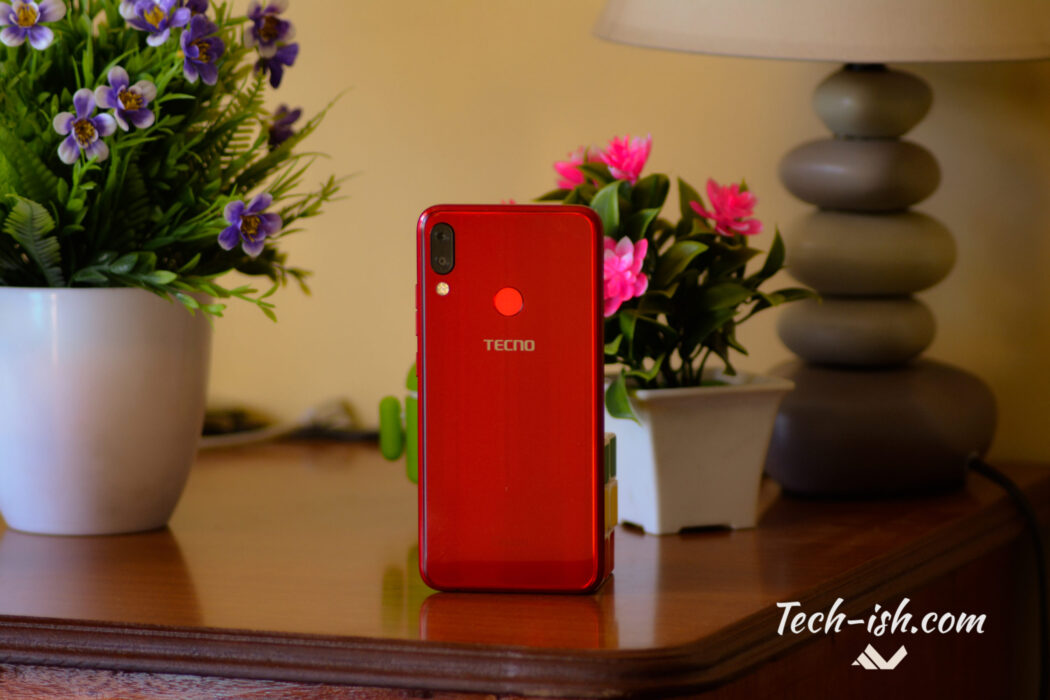 Let me begin by addressing that title before some of you start complaining. No phone I've used or interacted with under Ksh. 15,000 looks as good as the Camon 11. And that alone is worth a couple of points for anyone getting a device – not just me. You don't just get a phone because of specs. You care about how it looks. This one looks really good.
But we all know one thing: the fact that something looks good doesn't necessarily mean it is a good device. Doesn't necessarily mean you should get it. Hopefully this review helps you with your decision on whether or not to get this phone. But if you don't want to read the whole article, let me answer that question for you: if you want something that looks really good, performs okay, has a good selfie camera, an okay rear camera, and great battery life, this is a good phone to consider.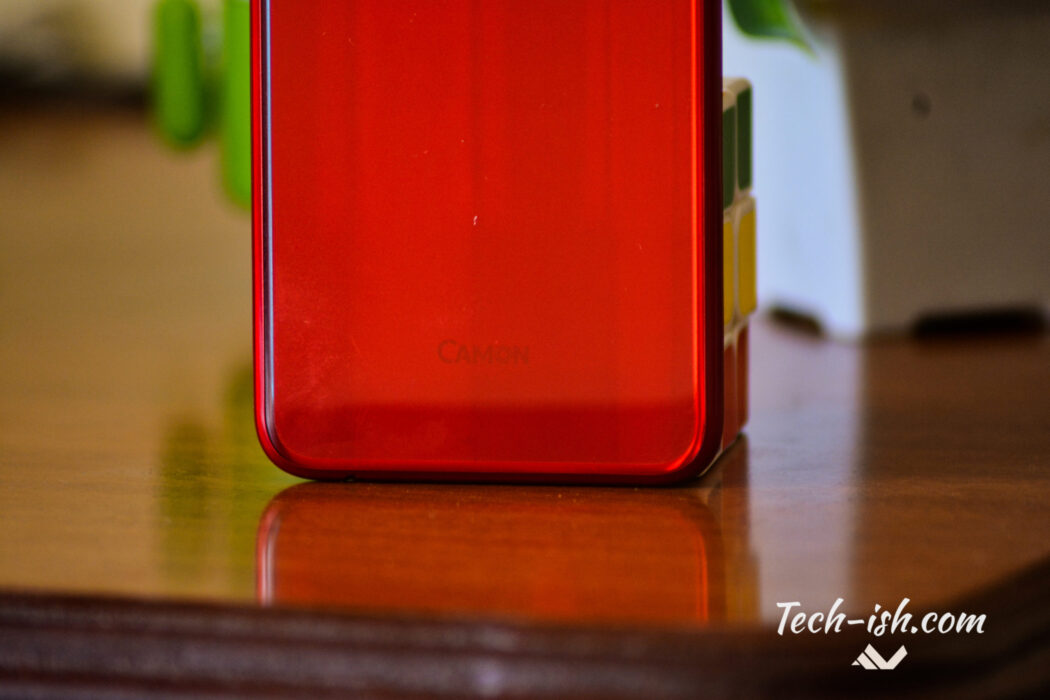 On the cameras, I already have a whole post for that with a lot of image samples. I still insist the rear camera setup needs work. I believe the lenses are okay, it is the software that needs updating. TECNO calls them AI cameras. From my experience, there's nothing AI does. Read my camera review:
That out of the way let me address HiOS
HiOS needs a look into:
HiOS is TECNO's skin on top of Android Oreo. It comes with Ads. Ads are annoying. Ads that come in form of notifications are even worse. Ads plus bloatware is just pushing it too far.
It is not only TECNO that has ads. Infinix does the same thing with XOS, so does Xiaomi with MiUI. And they all have explanations for this trend – they're selling phones at low prices, while trying to make more from advertisement, and use of their services. But users don't care about such explanations. We want a good experience. Ads affect that experience.
What I do to avoid Ads, bloatware:
If you watched my video on the Camon 11, you must have seen me uninstall all bloatware the device comes with. Games, unknown apps etc.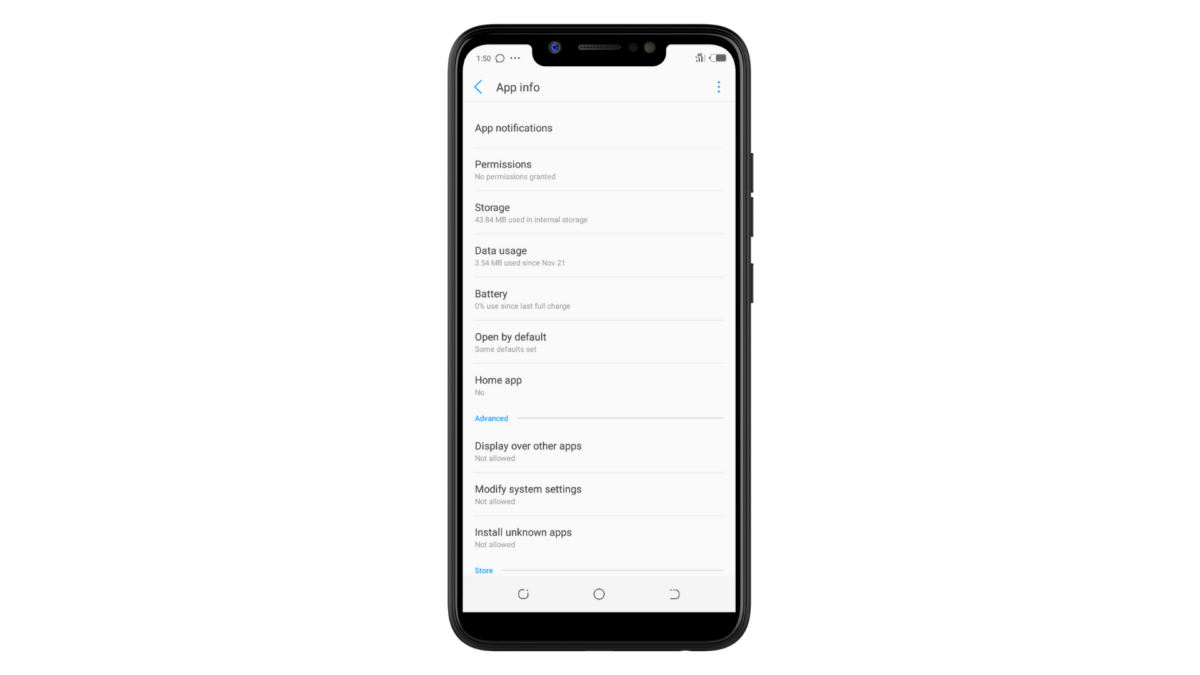 After uninstalling these apps, I went ahead to install another launcher – CPL Launcher – and then restrict all permissions for HiOS launcher. It cannot access anything on the phone, it cannot modify anything. And that way I am free of the annoying ads, notifications etc.
I did the same with all apps I don't trust that came with the phone that cannot be uninstalled.
Performance of the Phone:
The MT6761 2GHz Quad-core processor is good at a couple of things:
the phone doesn't heat up. Yes, in some cases the back next to the camera gets warm, but that's it.
handles usual tasks pretty okay – yes, there are a couple of lags here and there, but they can be ignored
battery management is great – *but
Supports Faiba4G VoLTE – yas!
Of course you don't expect to do very heavy things without lags and stutters. For example if you launch a heavy game, you'll definitely wait a while. However, for every other normal day-to-day function from social apps to media consumption, it'll handle all your tasks pretty well.
On that *asterisk on battery management, at first I had concerns with aggressive battery management that made me not get notifications from WhatsApp and Telegram. But this is no longer the case. I no longer have an issue with that, all notifications are received well and instantly.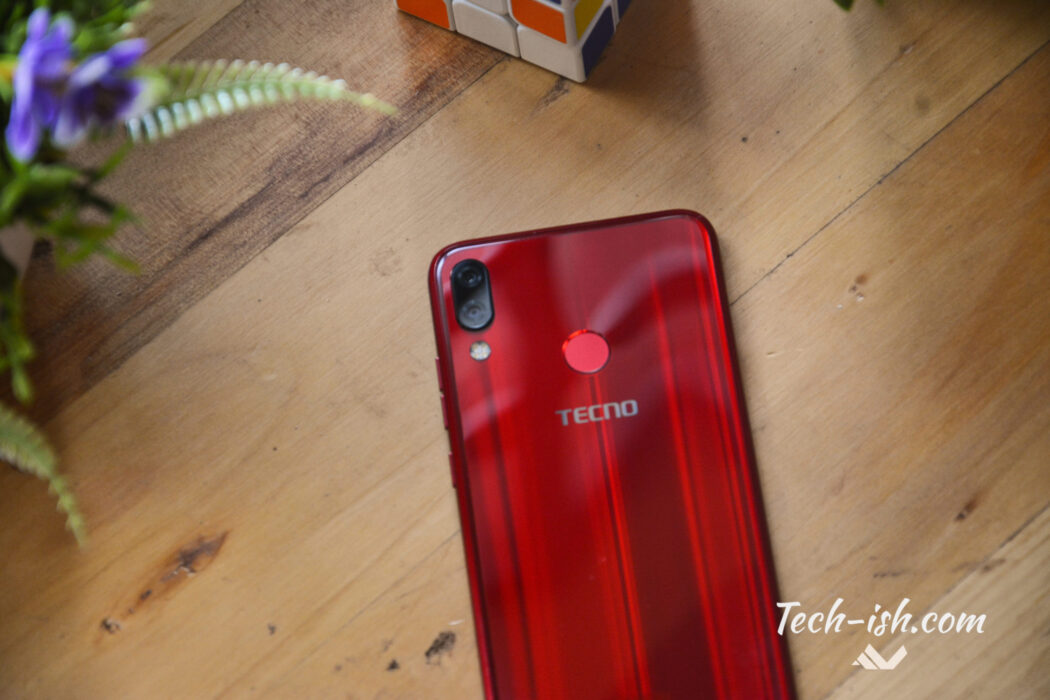 Battery Life:
I am confident spending a day without a charger. That isn't saying much, is it? Well, I can get between 5hrs 30 mins and 6hrs 30 mins screen-on time from a single full charge. And that's great for a 3750mAh battery.
What you should take into consideration is that there's no fast charging. The charger included in the box is super-slow. It will take you over 2hrs to charge from zero to 100%. But if you have a fast charger, you can reduce the charging time.
I really wish the phone came with a fast charger that was USB type-C. That would completely make it a winner no questions. Hopefully, starting next year all phones come with USB type-C.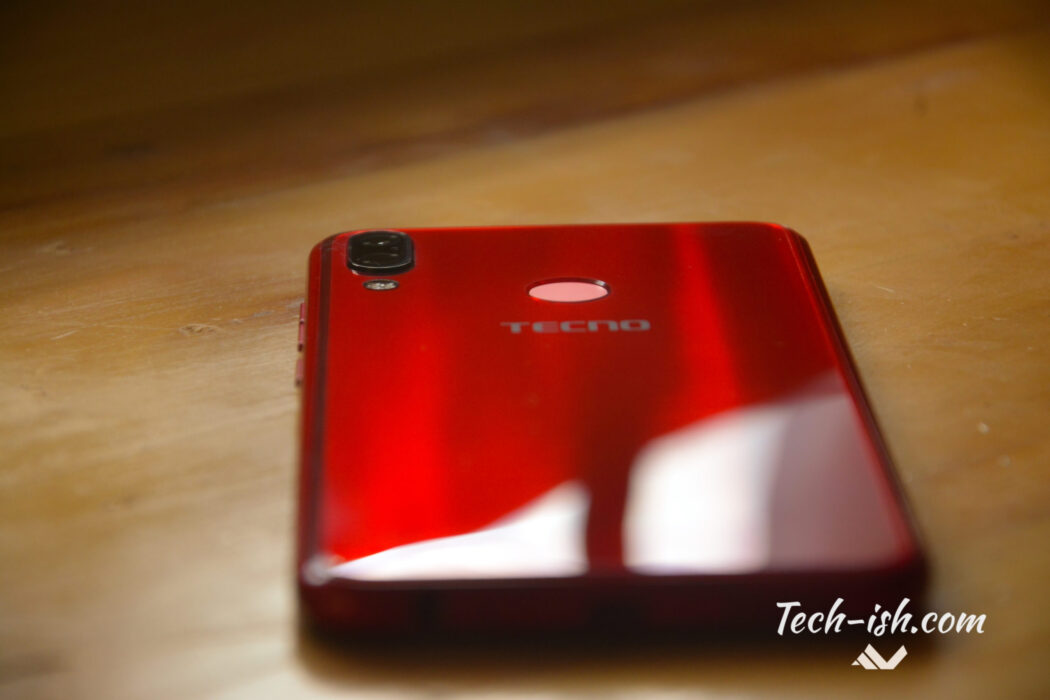 Notification Light:
This isn't something you see as a topic in a smartphone review nowadays. No one cares. Except when the implementation is as hideous as it is on the Camon 11. I'm not kidding.
It makes sense to have a selfie flash light, doesn't it? Photos in low light come out better, and more vibrant. But using that selfie flash light as the notification light…. why?
Of course TECNO thought it through. Because the flash has an adjustable brightness. The notifications use the lowest brightness. But even at the lowest of settings, that flash is pretty bright. And thus annoying. Especially when charging. In a dark room, it is very bright, when charging you'll probably want to place phone screen facing the table. Yes you can't miss your notifications anymore, but no one wants this?
I hope a software update can fix this, allowing people to switch off use of the flash light as a notification light. Instead, TECNO can light up the screen or have a sort of Always-ON display clone just for notification alerts.
Display: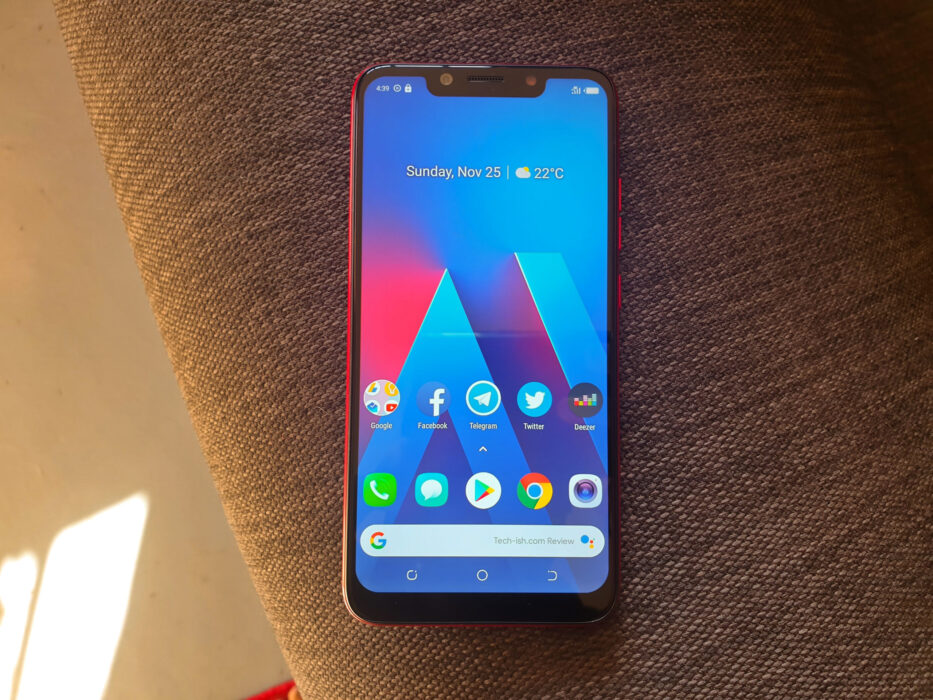 Please don't make noise before walking to a TECNO store and checking the display yourself. Yes, it is 720p, and that's bad. But it is a great display, and that's final. At the Camon 11's price point, this is a great display no one should complain about. At the Camon 11 Pro's price point, nope.
Notch:
Unlike the Infinix Hot S3X, here, the notch doesn't cut out video content. On YouTube even after zooming in the video doesn't extend to the screen area where the notch is.
We all know the notch serves no purpose on phones nowadays and is more of for aesthetics. Because that cut out area, although really big, houses nothing apart from the earpiece and camera with flash.
Design: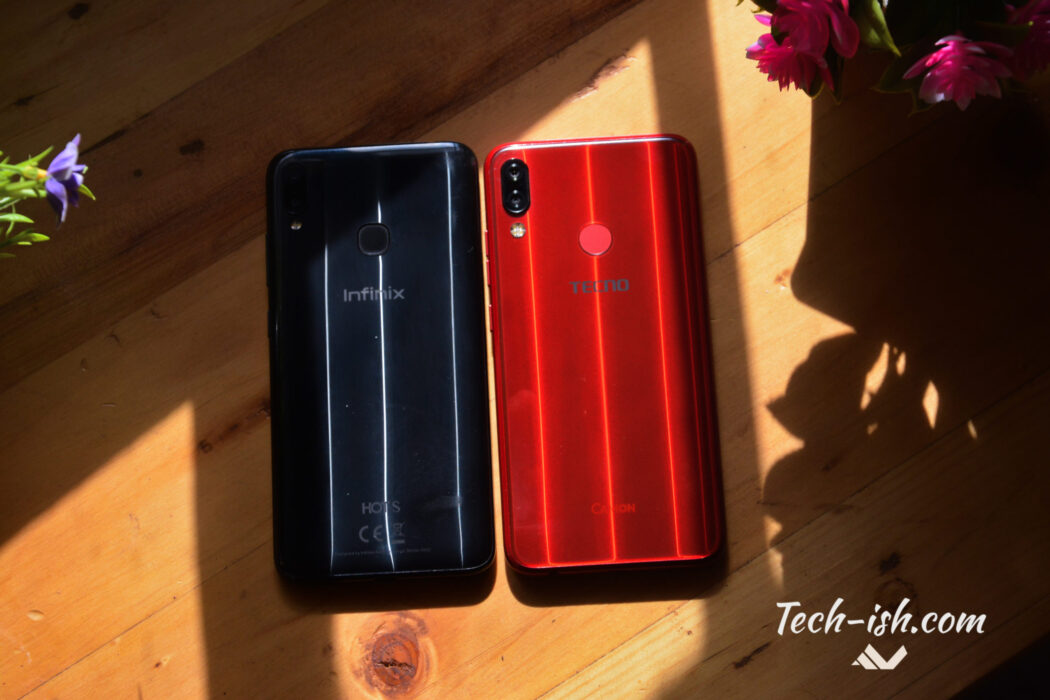 Think about it, this is the same phone body you'll be buying for Ksh. 25,000 with the Camon 11 Pro. This is the same finish, the same display, the same shiny premium look.
Personally, design matters for me. The phone already has good specs for its price point. 3GB RAM, 32GB storage. That extra detail – the fact that it looks good – makes it even more worth getting.
Verdict: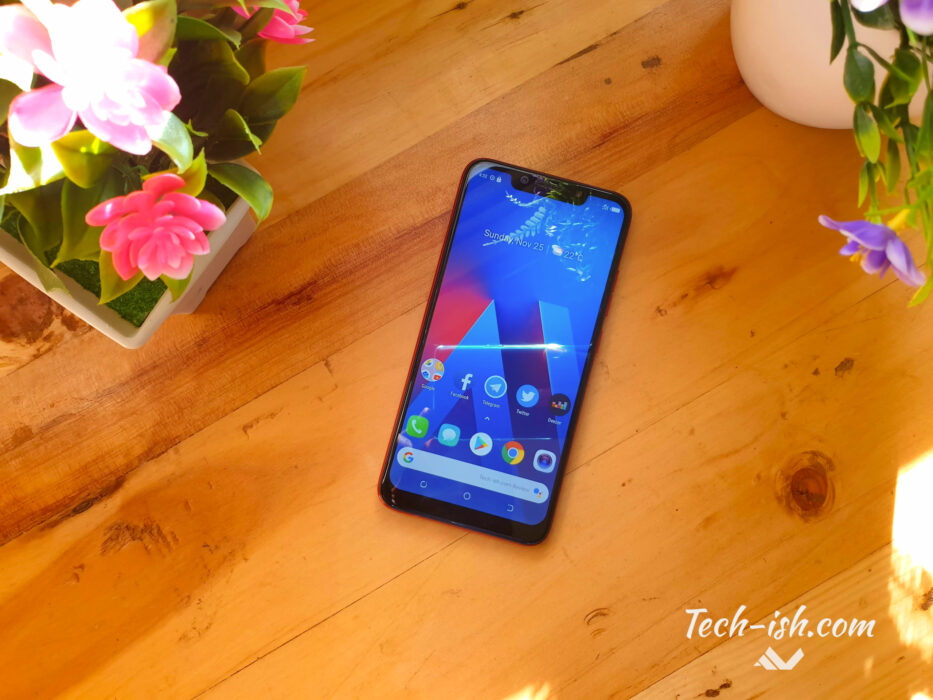 This is a good phone. Consider getting it, if it is within your budget. However, TECNO needs to work on some few things in Software:
If AI powers the cameras, let's see that in action.
Processing of photos taken by the rear cameras needs a look into. The shots are poorly processed sometimes losing the details, and color.
HiOS should be redone. Let people choose whether or not to see ads.
That notification light should be made optional