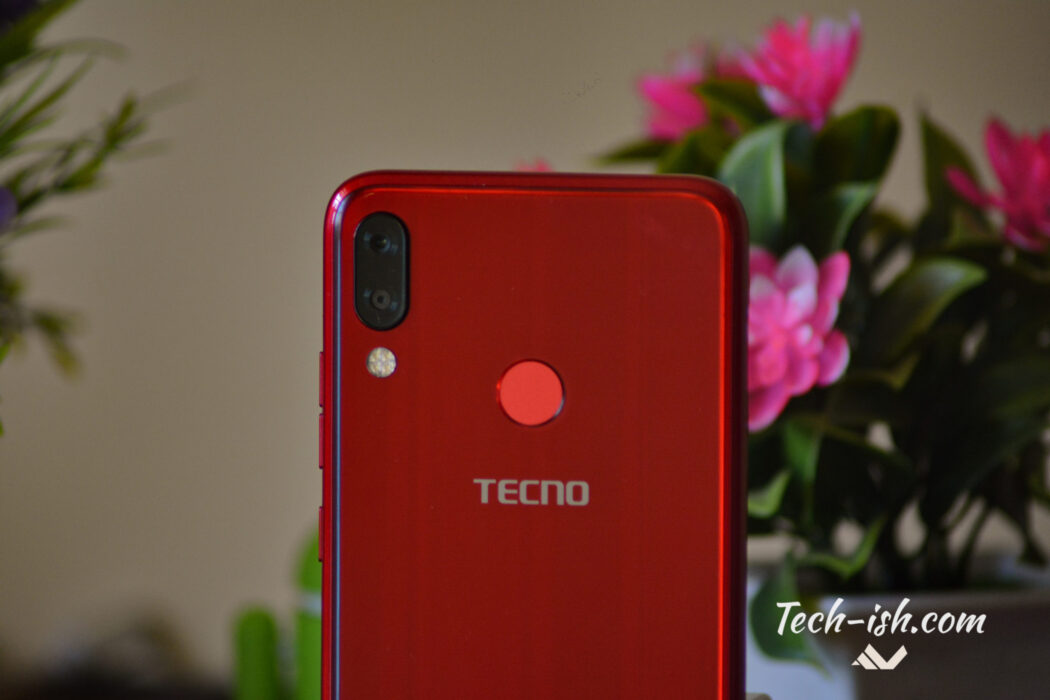 I don't want this to be a long post of me yapping about stuff. I'll let my full review article have all that – especially a yap on HiOS. This is a simple camera-focused review, and so that you can see for yourself, there's a lot of pictures attached. Yes, this is the web, they're somewhat compressed for faster loading of the page, but they're uploaded in full quality, and not retouched.
TECNO Camon series as we all know focuses on cameras. Before the Camon 11, we had the Camon X whose camera many reviewers called made-for-Instagram. Before that we had the Camon CM, and the Camon CX. I didn't use the CM, I loved the CX cameras. And so as per the trend, one expects the Camon 11 to have good cameras.
This is the Camon 11 normal Ksh. 14,999 version. I am yet to see or touch the Camon 11 Pro in real life.
The 16MP selfie camera is great. This is a selfie-focused phone, and on that, TECNO got things right. The shots are detailed, the colours are pretty good and they're instagram ready – meaning you really don't need to edit a selfie shot. That's if you take selfies in what TECNO calls AI mode. Although it is good to tell you now, there's nothing that AI does here. It just says AI and nothing else. If you take photos in beauty mode, or portrait mode, that's where things get funny looking. Beauty mode smooths your skin. If you love that, that's okay. Portrait mode on the other hand can be impressive in some instances. But in many instances you'll see it will blur your hand, your hair, your ears.
Here are some samples from the selfie camera. Look closely at each image to see difference between Portrait Mode, Beauty Mode, and AI mode.
If you've swiped through each picture you've noticed portrait in the selfie camera needs work. It isn't impressive.
Back to the point about AI doing nothing on this phone. In other phones, under AI you expect the camera to recognise a human, an animal, landscapes, buildings etc. This camera does none of that. It just says AI. And you don't even see the settings change to adapt to different scenarios. So why is TECNO really pushing it as an AI Camera? Is there an update that we are yet to see?
The rear setup is a 13MP normal sensor plus a 2MP depth sensor for portraits. Yes with the extra sensor you can get more decent portrait shots compared to the selfie camera. But the edges of a picture are still bad, and you'll see the portrait effect looking off – blurring hair, clothes etc.
In terms of my general feelings about the rear cameras, I am not disappointed, when I consider specs versus price. But I am not impressed either. Get me right, the images aren't like that bad. But when we've seen the previous TECNO Camon X cameras, or the Infinix Note 5 cameras, you expect a little more punch. I believe the problem with the back cameras could be software. Because you see a shot, you expect it to look really good, then you see some blurs from shake, lack of details, and grainy areas and you wonder what happened. TECNO can surely fix this. It is definitely in the processing of the picture after taking a shot where something looks to be a miss.
Yes, some pictures can be impressive from a single try. But you have to be very steady to avoid shake. You have to be in good lighting to reduce grain in your pic. If you try to take a pic quickly it won't come out good. If you try pics in bad lighting, expect noise, or bleeding lights. Also, most pictures won't keep detail in even small zoom-ins.
Here's a gallery of pictures taken by the Camon 11 in different settings:
Click on a picture to view it in full size. You'll see the aperture, focal length and shutter speed too.
As you can probably see, there's some punch missing. The processing seems to lose some detail. The pics aren't awful, but they don't stand out. I still insist it is software. What are your thoughts, maybe I am asking more from the cameras unfairly.
Verdict:
I want to see software update to improve processing for the rear cameras. These are good lenses that should be able to give more punchier pictures. The selfie camera is great. And since this is a selfie-focused phone, for many getting it, they'll really like the device.
I really like this phone because it pushes boundaries in design of low end phones. TECNO shouldn't hold it back. In my full review, I will share my experience with HiOS which is TECNO's skin and how you can avoid the more than annoying ads, and what you can expect in terms of performance, battery life etc.