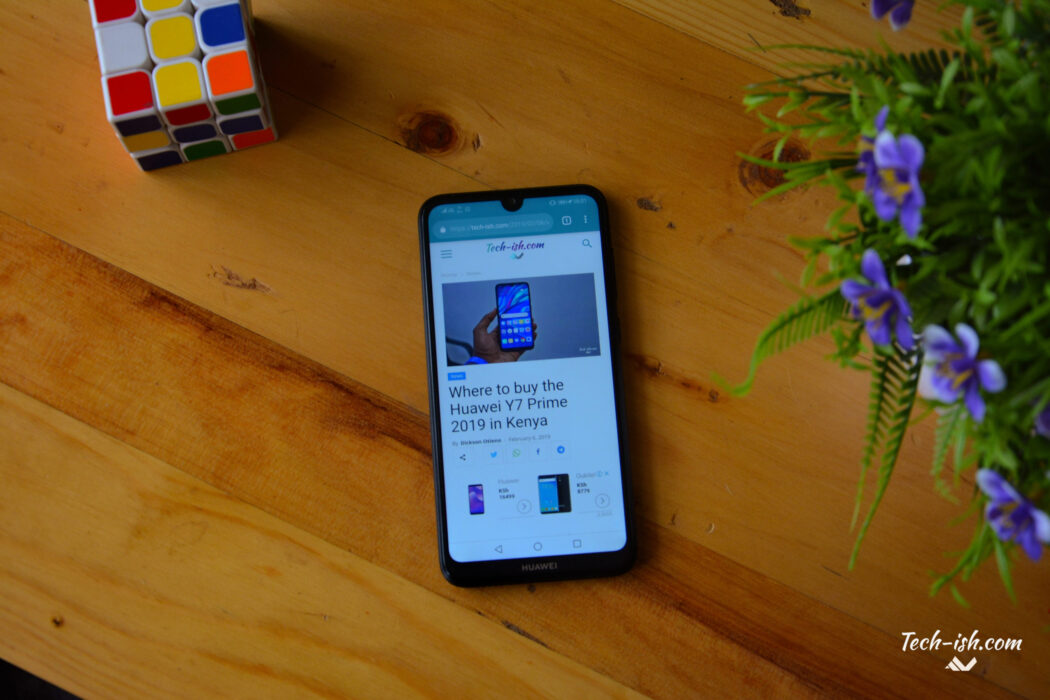 The very first thing I'd like to say is this: 4000mAh batteries should be the universal standard going forward. Anything less is not acceptable. So if you're looking to buy a phone, make sure it has – like the Huawei Y7 Prime 2019 – a 4000mAh battery, and you'll be in for great battery life. Nothing messes a smartphone experience like poor battery life.
And I guess that could in some way conclude this full review. I already did a camera review which you should check out, and in my unboxing article, I talked about the display and the performance. LOL. But anyway, I still have a couple of other things to talk about.
Of course we start with battery life. This is a review, and you want the numbers.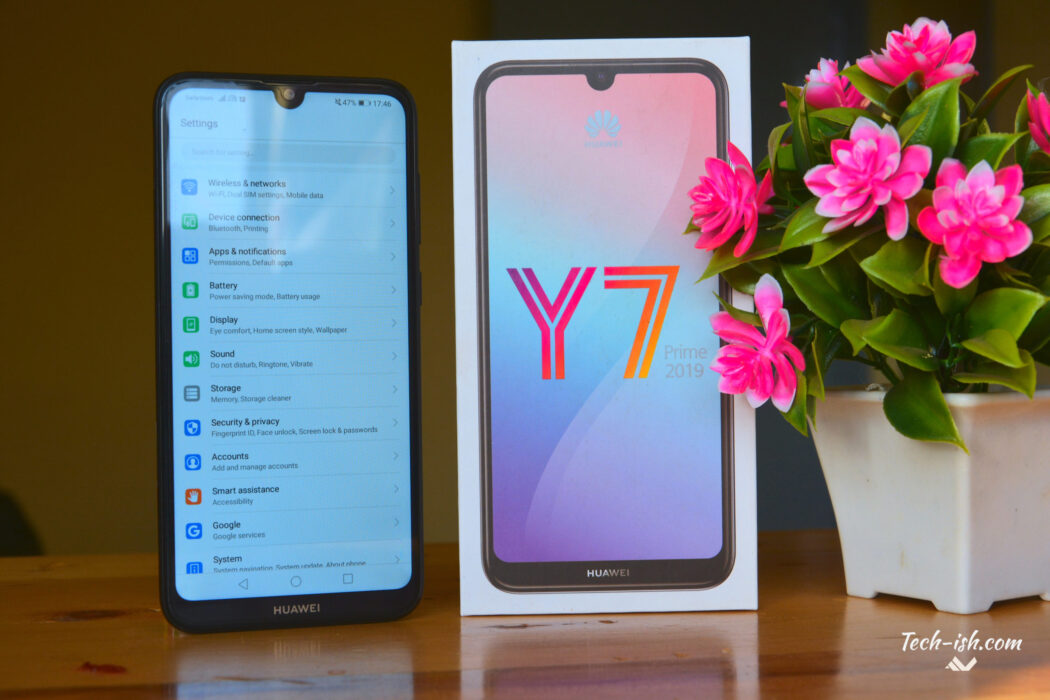 Battery Life:
If you follow @TechishKenya on Twitter you've seen me share on the battery life of this device. Let me attach the tweet here:
So I hit 8hrs 54mins screen-on time with the Huawei #Y7Prime2019.

Phone has been on for last 13hrs 20mins without charging.

Yeah, 4000mAh should be standard going forward. This is so good. pic.twitter.com/F3HiDOIC14

— Techish (@TechishKenya) February 9, 2019
That's something I can't claim many devices have been able to do for me. Close to 9hrs screen-on time with 12% remaining. And you know that remaining juice can still push you close to an hour of video playback.
But it isn't just the battery size or screen resolution that's contributing to this great battery life, it is the software too. Although EMUI Skin on top of Android in a couple of ways doesn't look good (for example the app drawer doesn't come enabled by default), it has a couple of really cool features baked-in that enable the device to really make great use of the battery.
For example smart resolution – which I haven't seen in action on this device and which I question on a 720p screen like this one. There's a power saving mode that limits data, GPS, background sync and will probably push the 8hr+ screen on time to much more. There's also an ultra-saving mode that's extreme and will only allow you to use three apps of choice. The good thing is you still can use WiFi and data, and get work done even when your battery is running low.
EMUI Skin:
In my review of last year's Y7 Prime, I told you guys how EMUI had grown on me. A year later, yes I still like EMUI. Why? Well because it gives one a myriad of options as to how they want to customise their device.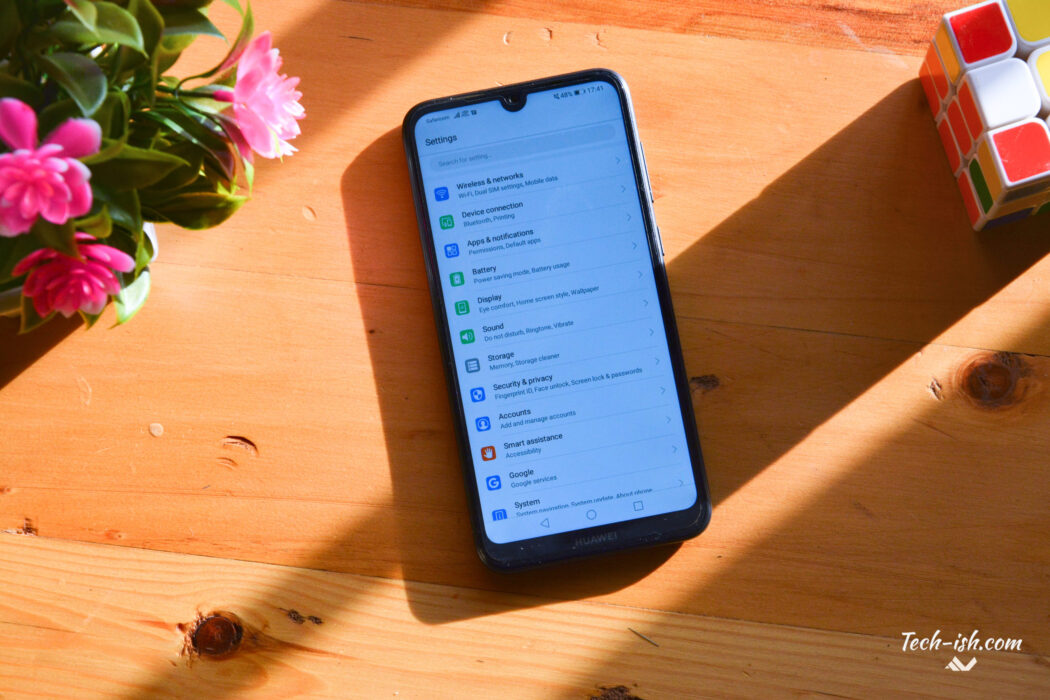 I feel like there are so many things I can change on my device that I normally wouldn't with something running stock Android. This isn't to say I don't love stock. But here I can have dark mode with an EMUI theme. And I get to choose from so many different themes. I can change my fonts to so many options, I can alter my lockscreen, I can choose to hide all notifications until my face is recognised by the device, I can choose to have the carrier name displayed or hidden and so much more. And this makes Android more powerful, and gives one a unique unmatched experience.
One funny option is the ability to hide the notch when in essence there's no need to because one, it doesn't take up any space, and two, the DewDrop notch looks so good when visible. When you choose to hide it, the notification bar becomes black with white icons and it sort of balances with the chin below.
Yes, I really wish the phone came running Android 9 Pie, and do hope the company will be sending an update for that. Though, to date there's nothing I've wanted to do on the phone that I have not been able to because of its Android Version. If it is gestures, they're there, and I tried them and they're okay for people who want more screen real estate. Enable them and interact with your device in a unique way.
Something that's also good, and quite easy in a good way, is the one-handed mode where the display shifts to fit a small portion of the screen to allow you to interact with the whole device using one hand. This is particularly good for people with small hands, or for maintaining privacy in a crowded place like a matatu. And I like that it is so fast to activate with a simple gesture.
You can enable the built-in internet speed meter, which is something more phones have nowadays. However, EMUI takes it to another level allowing me to restrict both data and WiFi for certain apps, choose if the internet connection stays on when the screen is off, and give detailed stats on both network and battery use. Which really makes me wish this phone came with Android 9 because I'd like to see Huawei's take on Google's Digital Wellbeing.
It is true Stock Android UI looks really good, and colorful in a good way, but it is really hard to choose what's better when given the options and power you get off of skins like EMUI. I do enjoy the fact that my phone can look totally different from others with features that are all built-in.
Cameras:
The AI features if you saw on my full camera review work. Huawei seems quite serious, and the progress is showing, with AI in cameras. It isn't just hype talk like we saw on the Camon 11.
Remember, the Snapdragon 450 is not a great processor, and to have it manage AI tasks appeared to me as quite risky. But when you interact with the camera app, and see it recognise different scenes from ancient buildings, to flowers, and food and people, and you see the lighting conditions change to capture better shots, you get impressed. I honestly didn't expect much from the cameras, and I am glad, they're way way better than last year's.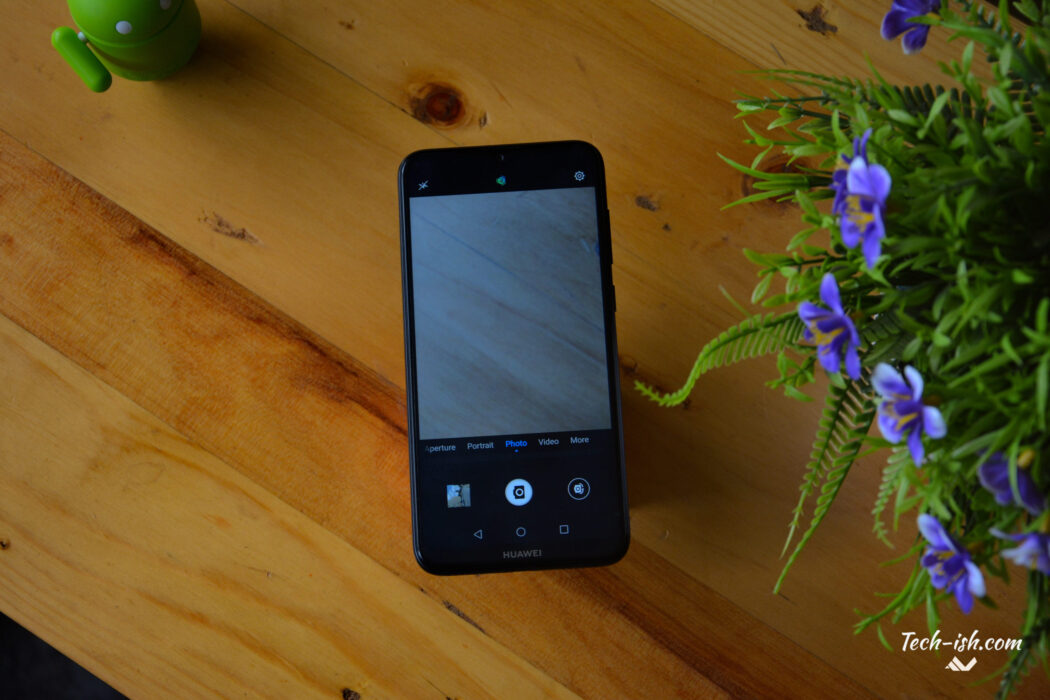 Performance:
Talking of the Snapdragon 450, yes no, we'd all want a better chipset, I agree. I really wish they put a Kirin on the phone. But the explanation on cost, makes sense particularly when you use the device. This phone is much much better in performance than the Snapdragon 430 devices I've reviewed last year. It handles all my demands pretty well.
I like that it is very responsive, like you notice this when you're doing stuff. Unlike a couple of other devices within this range where you wait a little even for a screenshot, or there's lags here and there sometimes with certain tasks, I've noticed none with this phone.
I've played one game majorly on the device, and that's Monument Valley which may not look like quite a demanding game, but it is in terms of graphics. The experience has been really good. I switch between apps, and continue easily. I think the line I'd use to summarise everything on performance with this device is: you never really feel like you're getting much lesser because it is not a high-end device.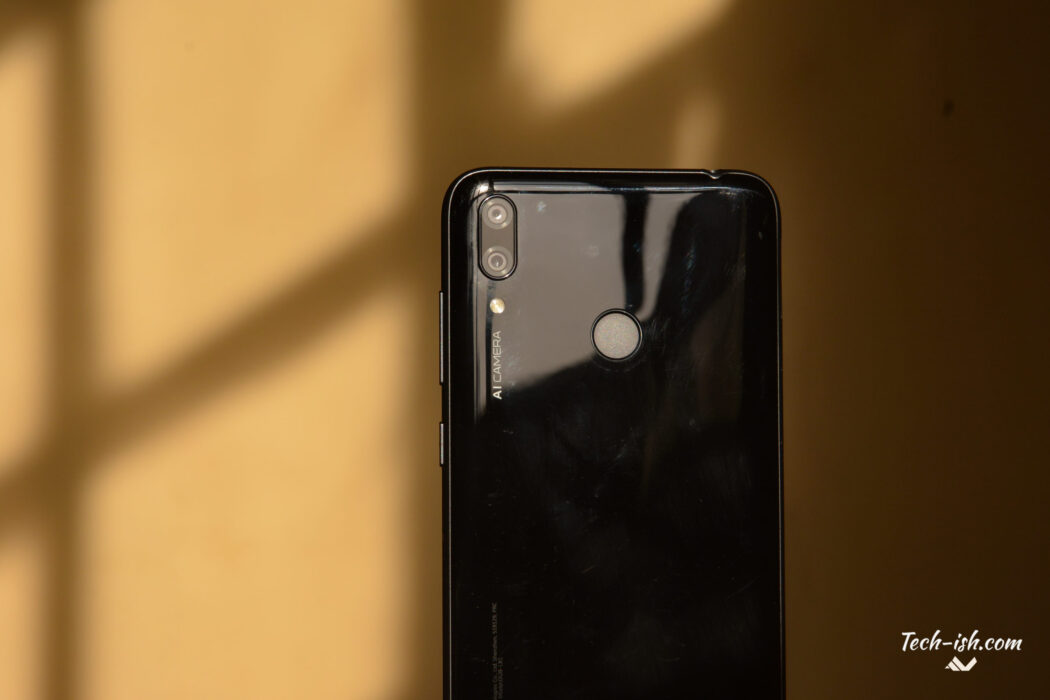 Design:
And talking of value, there's nothing that screams value more than design, because that's what people get to see. If you're picking one, get the coral red or that amazing blue version. They're striking. I love that it has this nice look to it that many don't associate with 18k devices. It is noticeably thicker than last year's Y7, but no one is complaining because we all love a bigger battery.
There's a screen protector already attached plus a rubber case included. Make sure you use them especially if you get the black version. Because I've noticed it is quite easy to scratch the back. I think all colours are fingerprint magnets but the black variant shows it more coz it is shiny and reflective.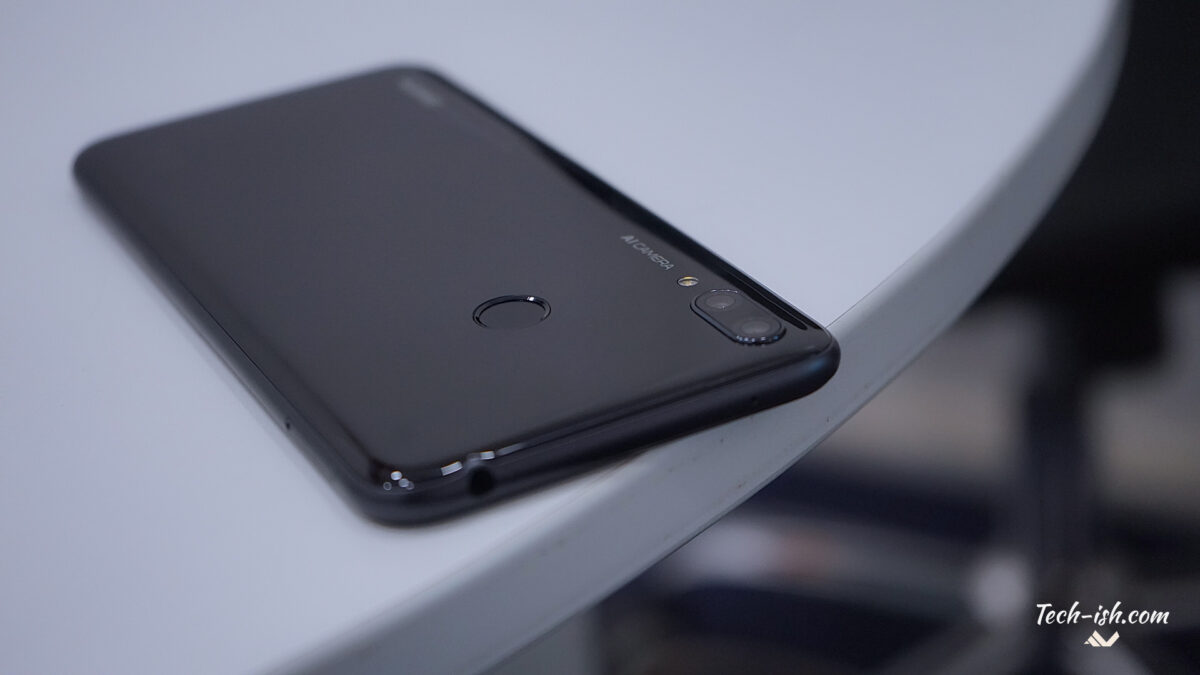 In my best under 20k list, this phone will rank high because I've greatly enjoyed its performance and, that Dewdrop notch just makes it stand out in design. All four corners are curved, and the software recognises that. The notch is perfectly aligned with the apps, and there's no gap between the notification bar and the bottom part of the notch like I've seen with XOS and HiOS. It is a well done design, and I've liked it so.
Display:
Well since we are on the notch, we might as well discuss the screen. Yes, we all hate 720p displays, and there's no justification to that. But companies are still doing this under 20k. The good thing, is if you've watched my Unboxing Video, you've seen that it is a bright, colorful and nice display. I hope this is the last time the Y7 won't have a FHD display.
---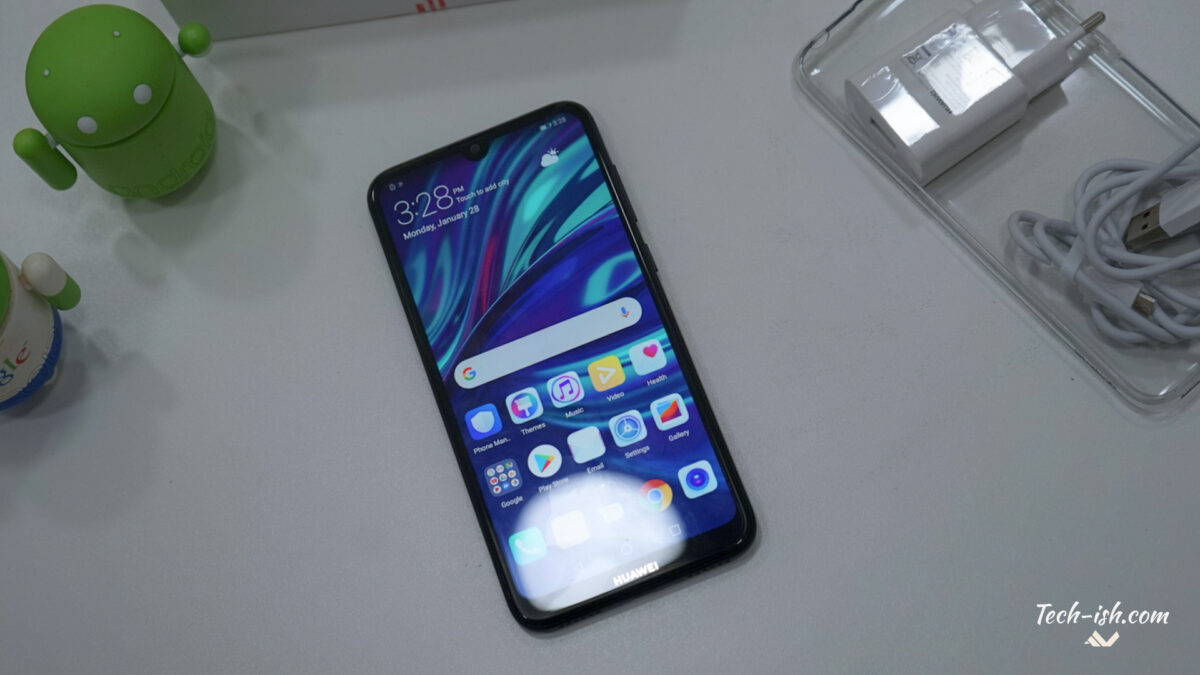 I like this phone and I would recommend it, easily. Though I terribly wish Huawei added in a USB type-C port because that's the future. I hope they send out Android 9 Pie because the hardware can handle it pretty well.
Small things make it a good device to use. Like the fact that the fingerprint scanner is so fast and accurate, and that Face Unlock is also pretty good. I like being able to customise my experience with a device, and I think that ranks quite high in my love for a phone.
What are your thoughts on the device? Do you like it? What don't you like? Would you get one?
Huawei Y7 Prime 2019 Specifications and Price:
Display
6.26 inches, 720×1520 pixels, 19:9 Aspect Ratio with DewDrop Notch
Cameras
13MP+2MP AI Cameras
16MP front selfie camera
Processor
Octa-core Qualcomm 450
RAM and Storage
3GB RAM, 32GB storage
Battery
4000mAh battery
Operating System
Android 8.1 (Oreo), with EMUI 8.2 Skin
Network
4G/LTE
Extra
Fingerprint scanner, Dual 4G SIM, Colours: Aurora Blue, Midnight Black, Coral Red. Details here.
Price
Ksh. 17,999 Buy from Jumia