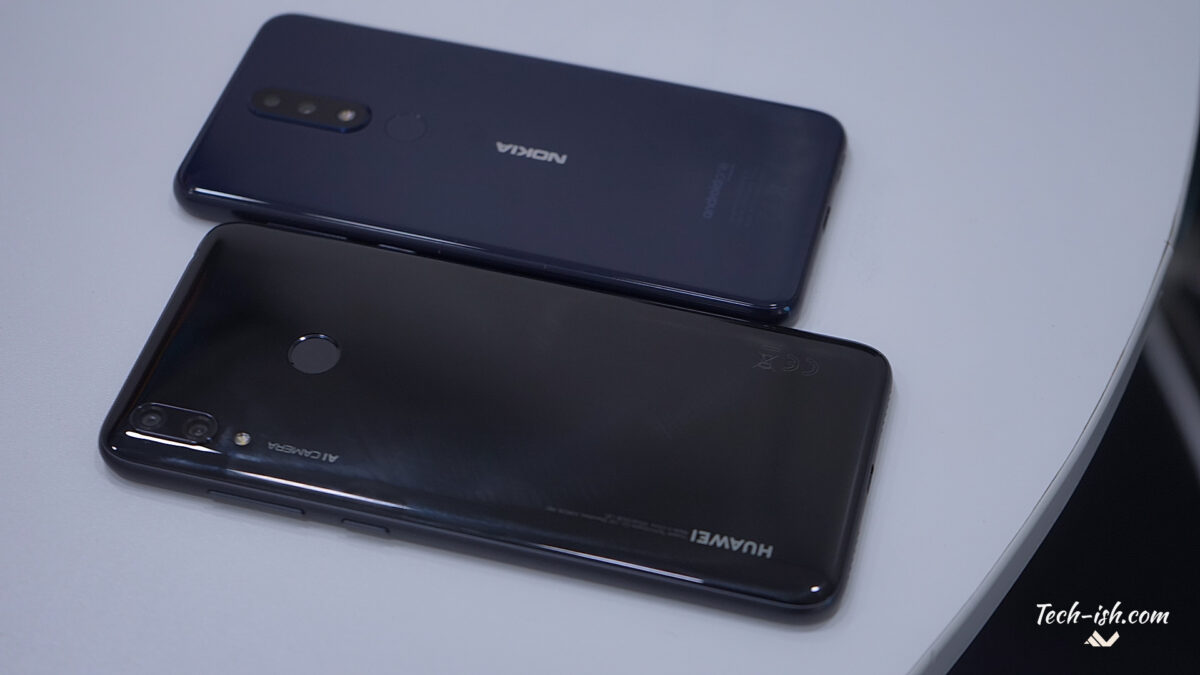 The new Huawei Y7 Prime 2019 costs Ksh. 17,999 recommended retail while the Nokia 5.1 Plus is Ksh. 19,199. Here are their specs and price comparisons side by side:
Specs:
Specs
Huawei Y7 Prime 2019
Nokia 5.1 Plus
Display
6.26 inches, 720×1520 pixels, 19:9 Aspect Ratio with DewDrop Notch
5.86 inches, 720 x 1520 pixels, 19:9 Aspect Ratio with normal wide trough notch
Cameras
13MP+2MP AI Rear Cameras
16MP front selfie camera
13MP+5MP Main Rear Cameras
8MP front selfie camera
Processor
Octa-core Qualcomm 450
MediaTek Helio P60
RAM and Storage
3GB, 32GB storage
3GB RAM, 32GB storage
Battery
4000mAh battery
3060mAh battery
Operating System
Android 8.1 Oreo with EMUI 8.2.0
Android 8.1 (Oreo), upgrade to Android 9.0 (Pie); Android One
Network
4G/LTE
4G/LTE
Extra
Fingerprint scanner, Micro USB, Dual SIM slots, plus MicroSD Slot, Colours: Aurora Blue, Midnight Black, Coral Red
Fingerprint scanner, USB type-C, Hybrid Dual SIM, Colours: Gloss Black, Gloss White, Midnight Gloss Blue
Price
Ksh. 17,999
Ksh. 19,199
Design: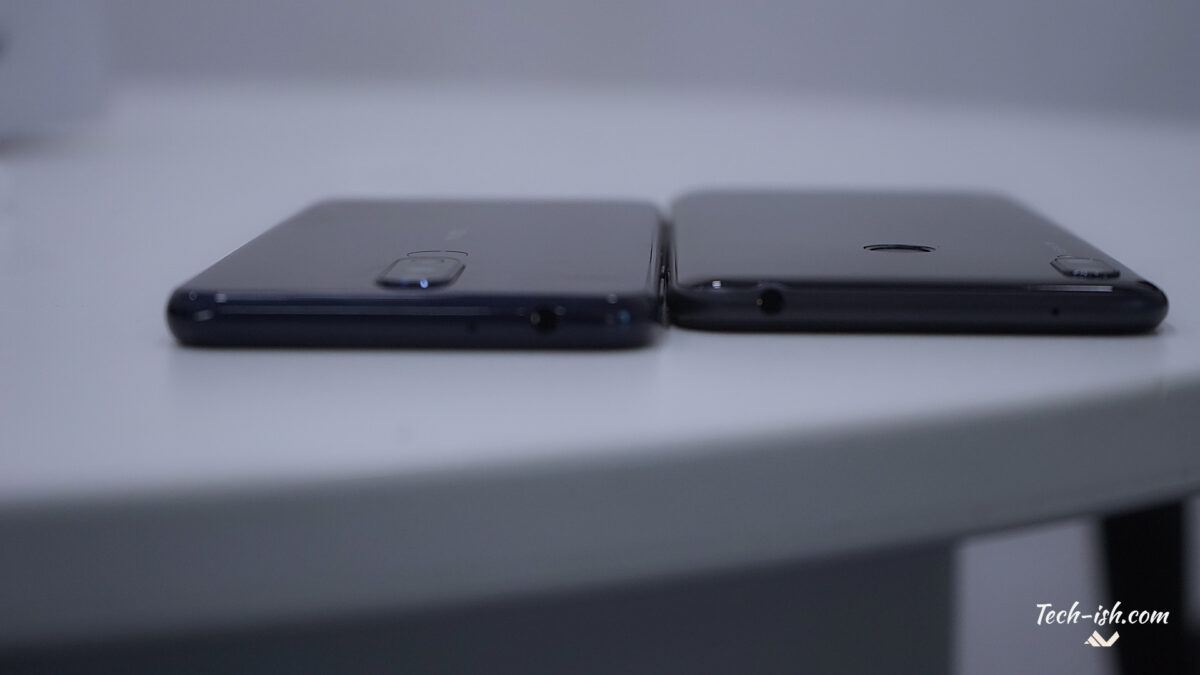 The Nokia 5.1 Plus is made of glass both back and front making it more resistant to scratches. The Huawei Y7 Prime 2019's back is a shiny reflective plastic that the company describes as polished ceramic-like texture with a smooth touch. Both are fingerprint magnets and attract dust quite fast. Huawei includes a free back cover in the box. The Huawei feels lighter than the Nokia 5.1 Plus though it has a bigger battery.
Display: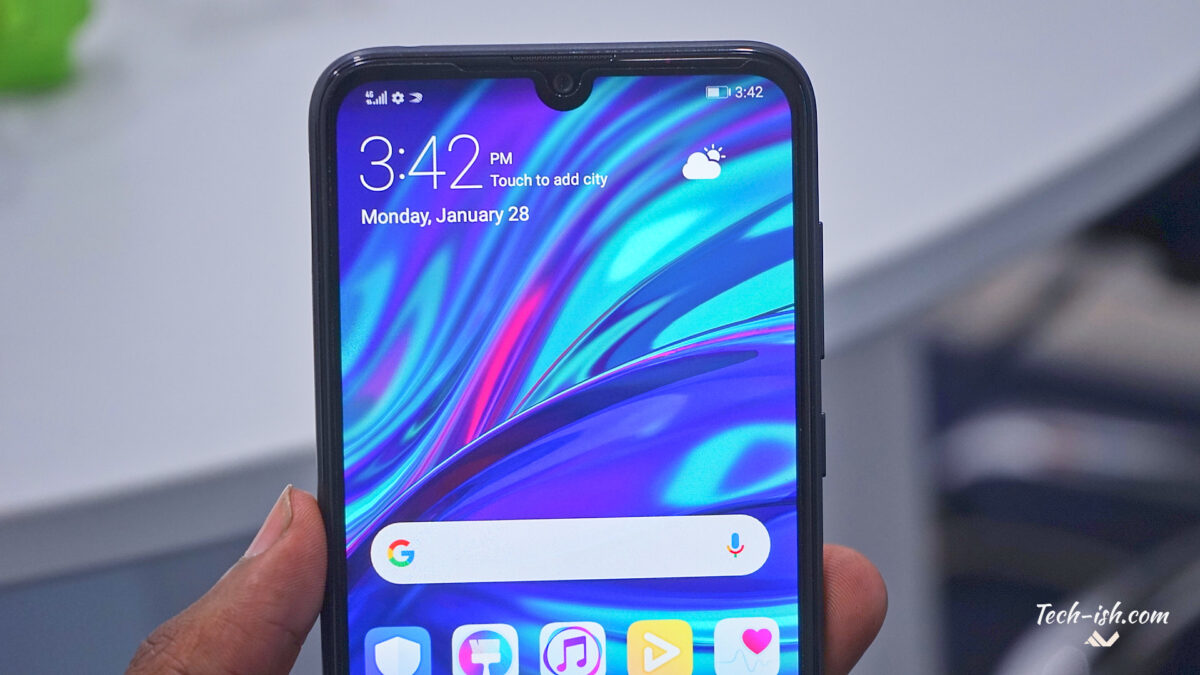 Both have a resolution of 720×1520 pixels with an aspect ratio of 19:9. The Huawei tends to appear warmer while the Nokia appears cooler. Colour accuracy and saturation is really good on both displays.
You can tweak display settings on the Huawei phone to have a colour profile that suits your eyes, or works best in different lighting conditions with the "Eye Comfort" setting. Being an Android One device, the Nokia doesn't allow you to do that.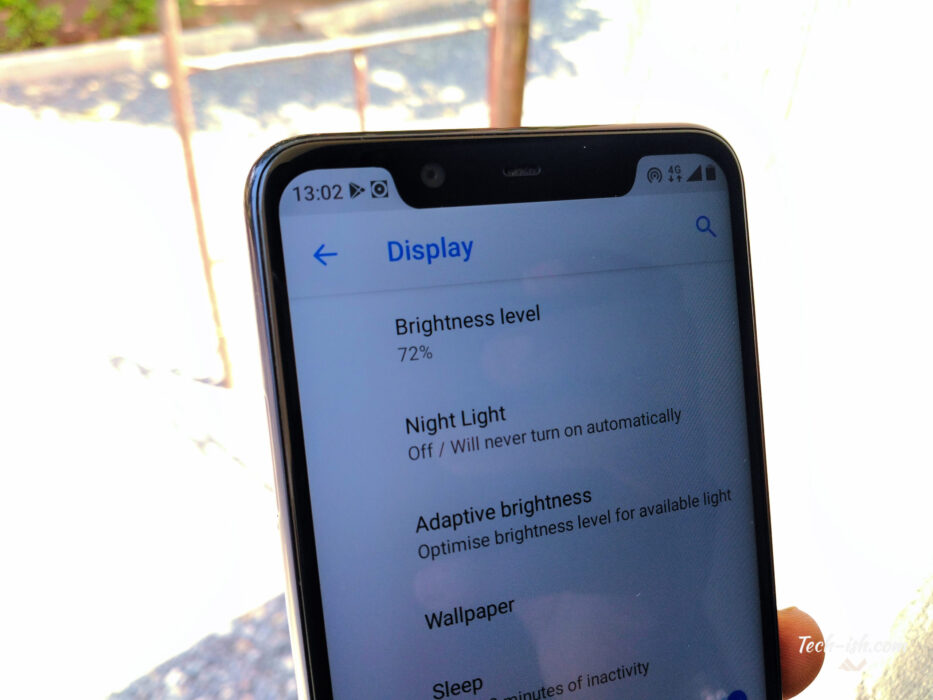 Both have notches. The Y7 Prime features a dewdrop notch, while the 5.1 Plus features the normal wide notches. On the Y7, your notifications and icons are always visible because the notch is pretty small. On the 5.1 Plus, they aren't and you have to pull down notification bar to see some notifications. You can hide the notch in both phones, where both make the notification bar black.
The Huawei Y7 Prime has built in fonts where you can choose your taste from a wide range of different fonts. The Nokia doesn't have this built in. Both phones allow you to reduce font size and make the display fit more information.
The Huawei allows you to quickly shift display to one side to reduce size and handle the phone using one hand.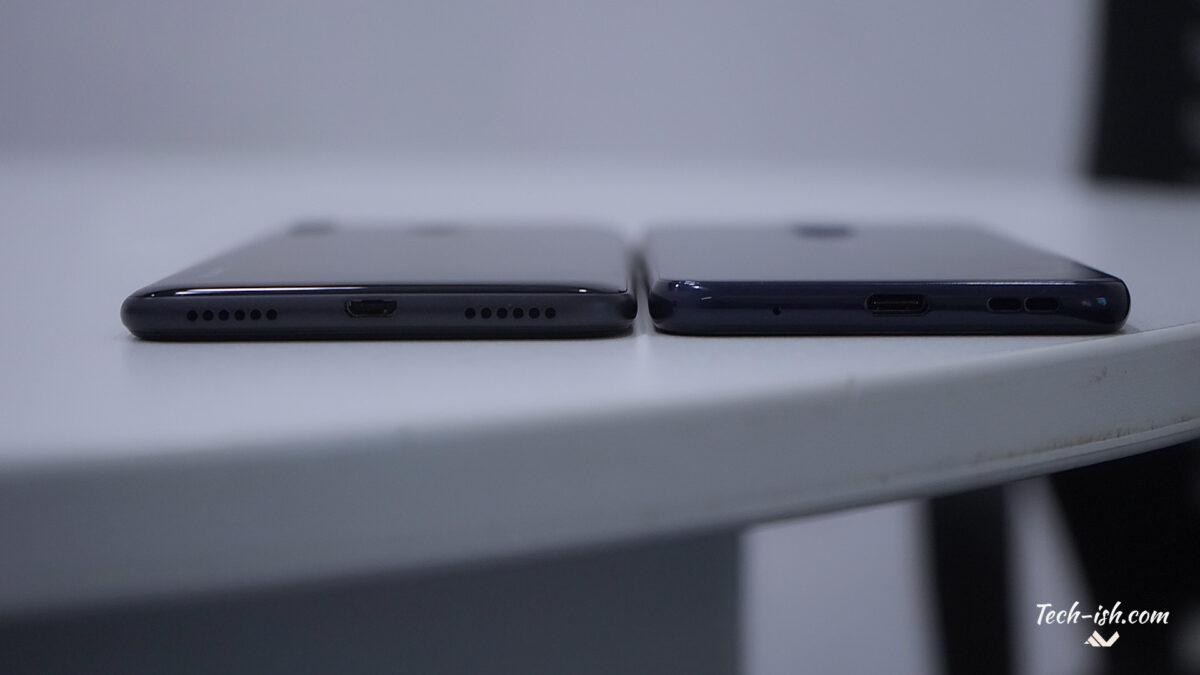 Cameras:
The Y7 Prime has AI assisted cameras that recognise up to 21 different subjects to help with taking of photos.
Both have PRO and Portrait modes. But the Y7 Prime also has Aperture Mode that allows you to touch to refocus a particular shot so that you can choose in a scene where the focus point is.
Here are some shots taken by both phones in the same conditions.
(Click to expand pic and zoom)
One:
Huawei: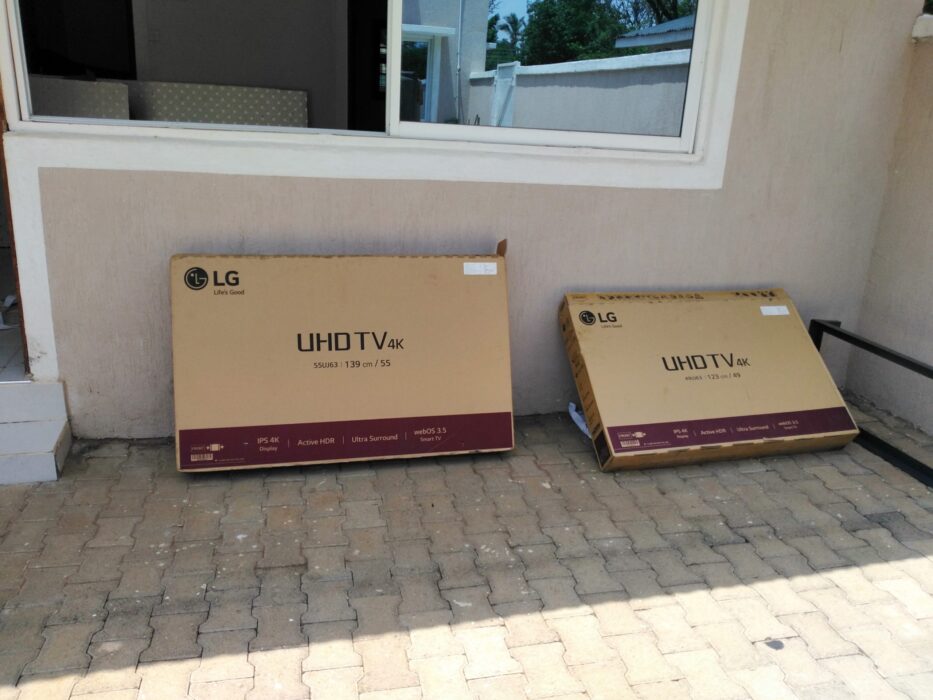 Nokia: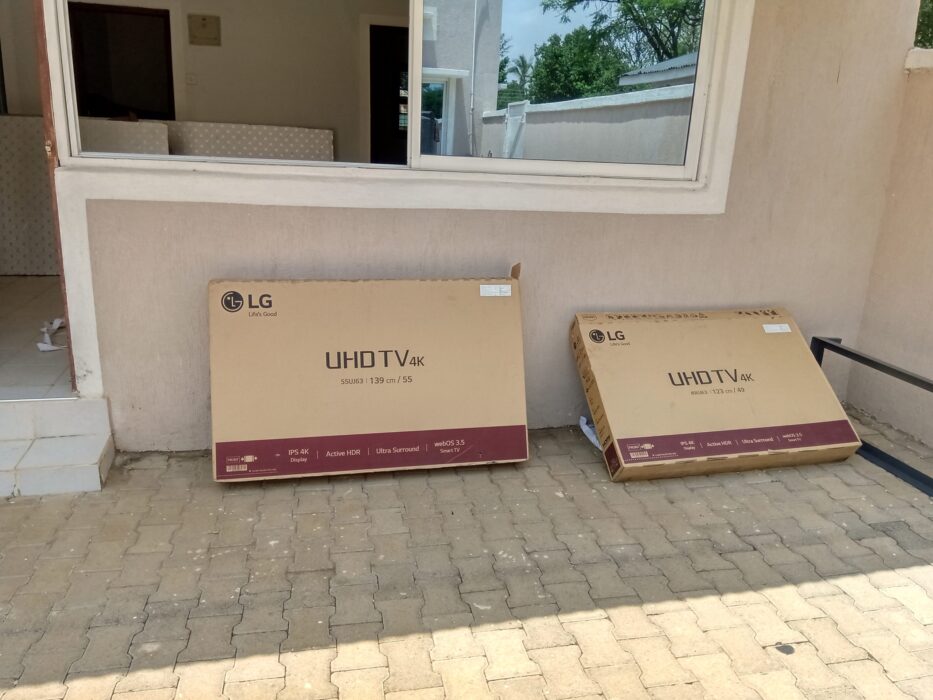 Two:
Huawei: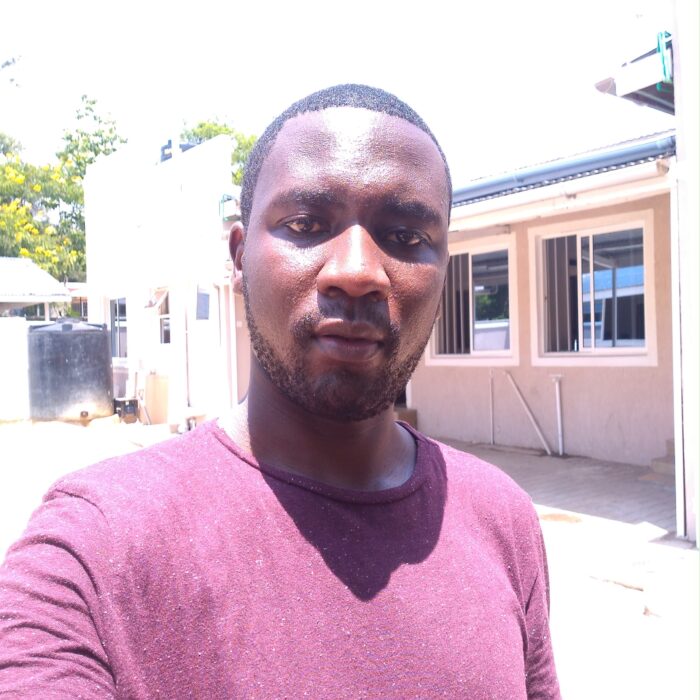 Nokia: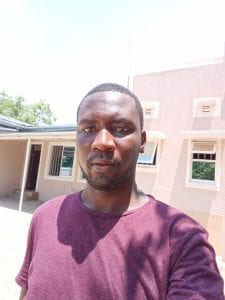 Three:
Huawei: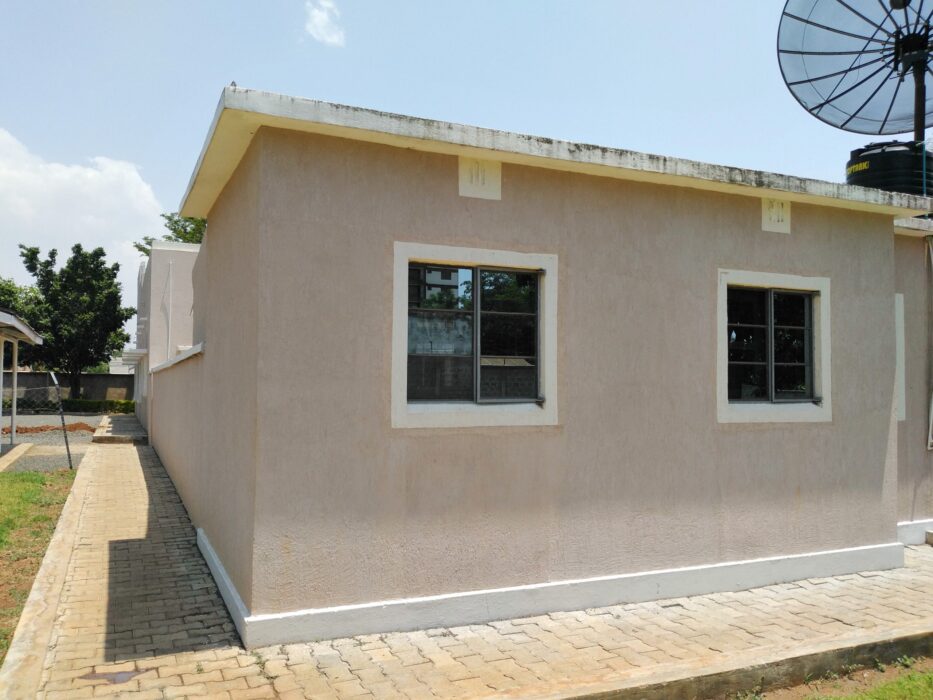 Nokia: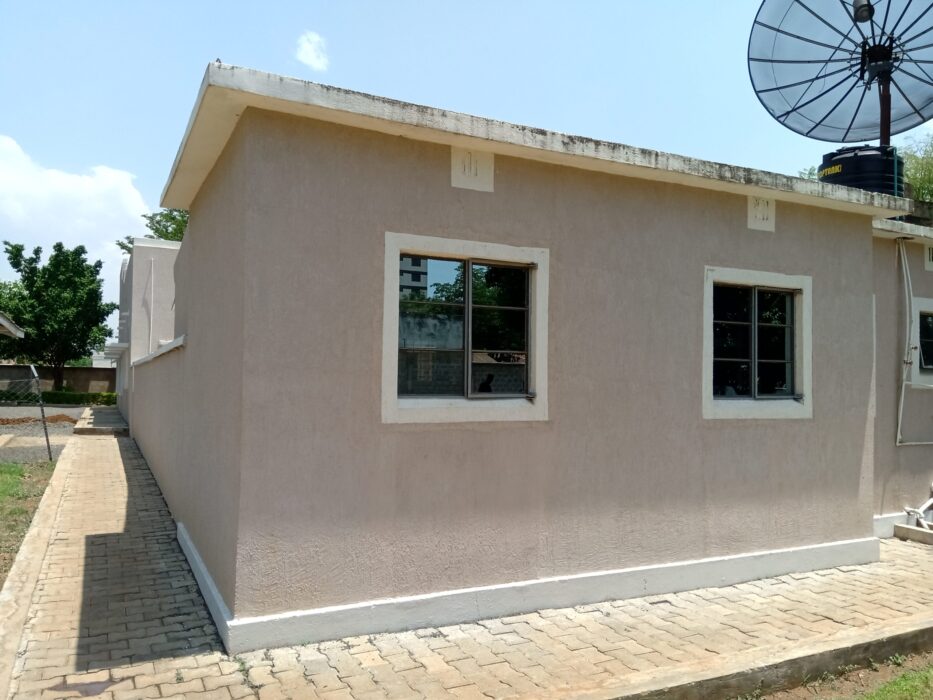 Four
Huawei: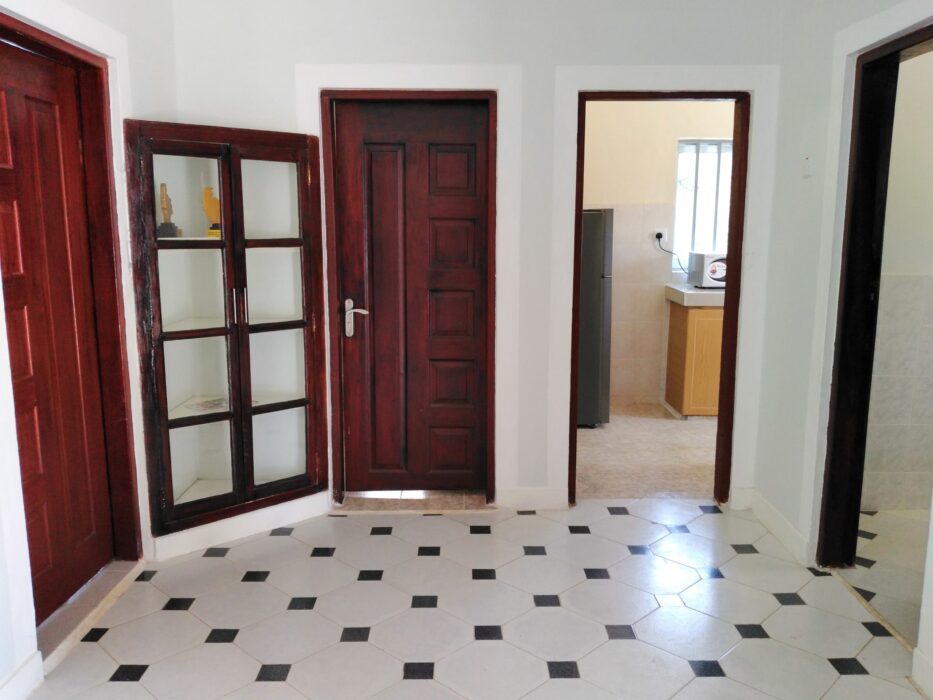 Nokia: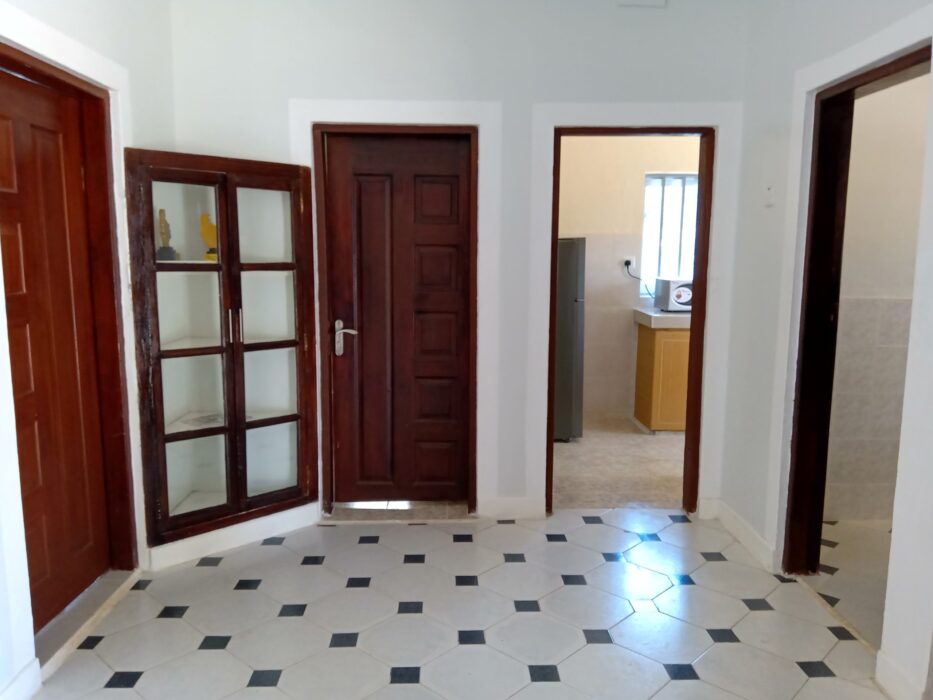 Five
Huawei: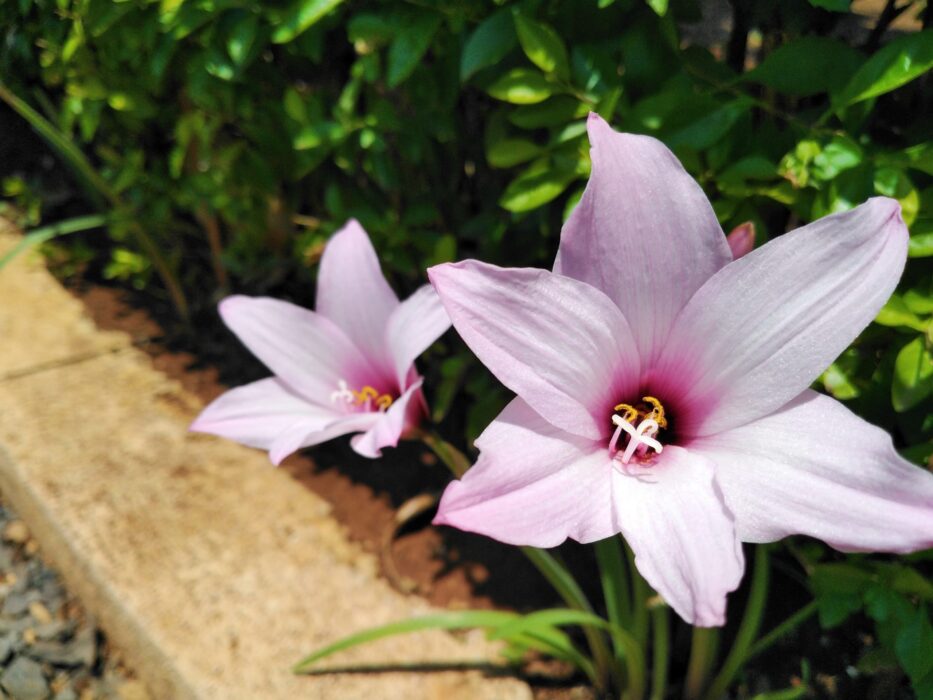 Nokia: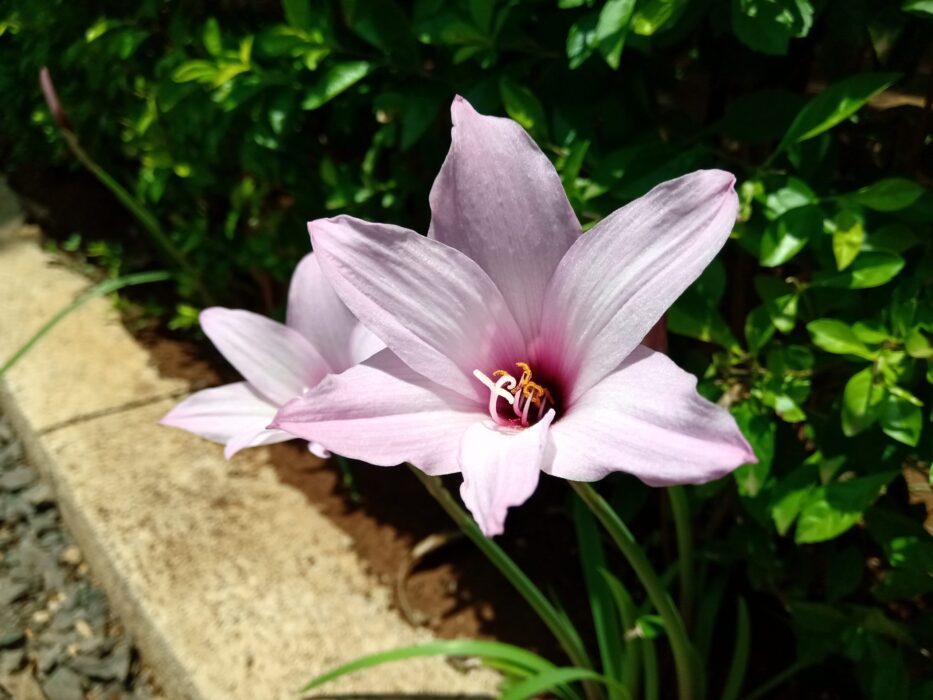 Which photos do you like more? Both are pretty fast in capturing the shots, and accurate in focusing. Check out the full Huawei Y7 Prime camera review. A full Nokia 5.1 Plus camera review is coming soon, look forward to it.
Fingerprint Scanner and Face Unlock: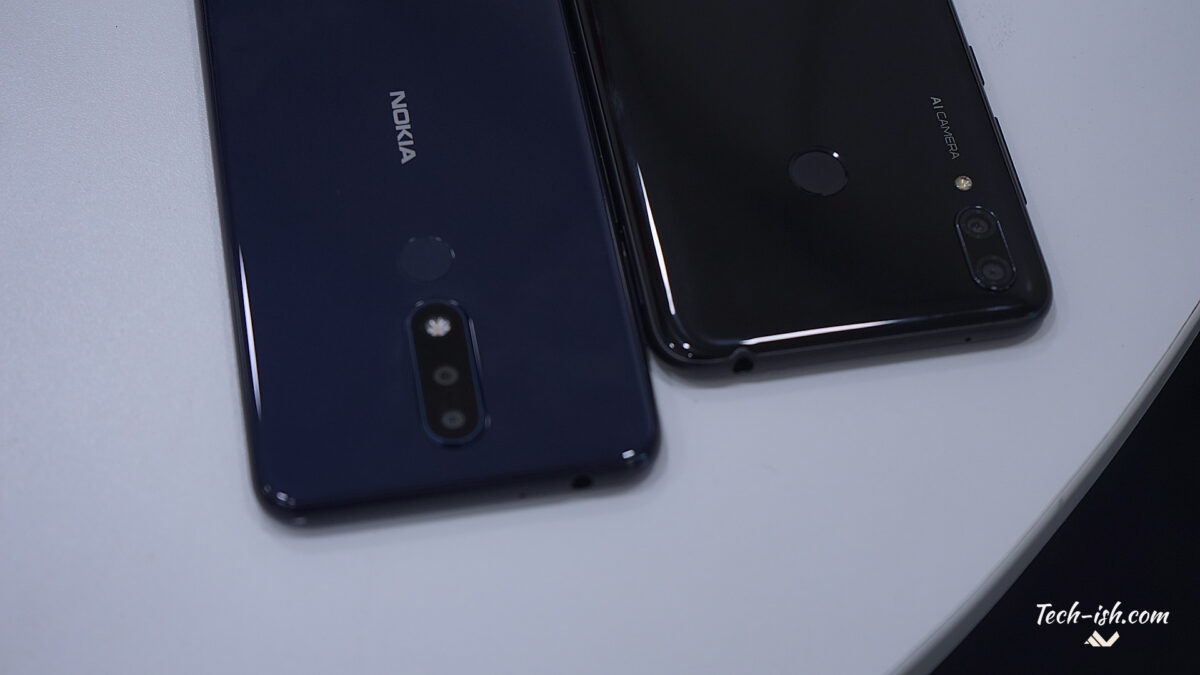 Huawei has an edge here. It has Face Unlock which isn't present on the Nokia 5.1 Plus. Face Unlock is very fast, and pretty secure as it hasn't been fooled with a pic or by confusing two people.
Nokia's fingerprint scanner is almost flash with the body, and it is easy to confuse its placement. Many times you will touch the cameras by mistake. Which makes it work only about 8 out of 10 times you try to unlock the phone.
The Y7 Prime's scanner is prominent in that it is some millimetres within the device and you hand naturally will rest there. It is very fast and accurate, and a single tap works.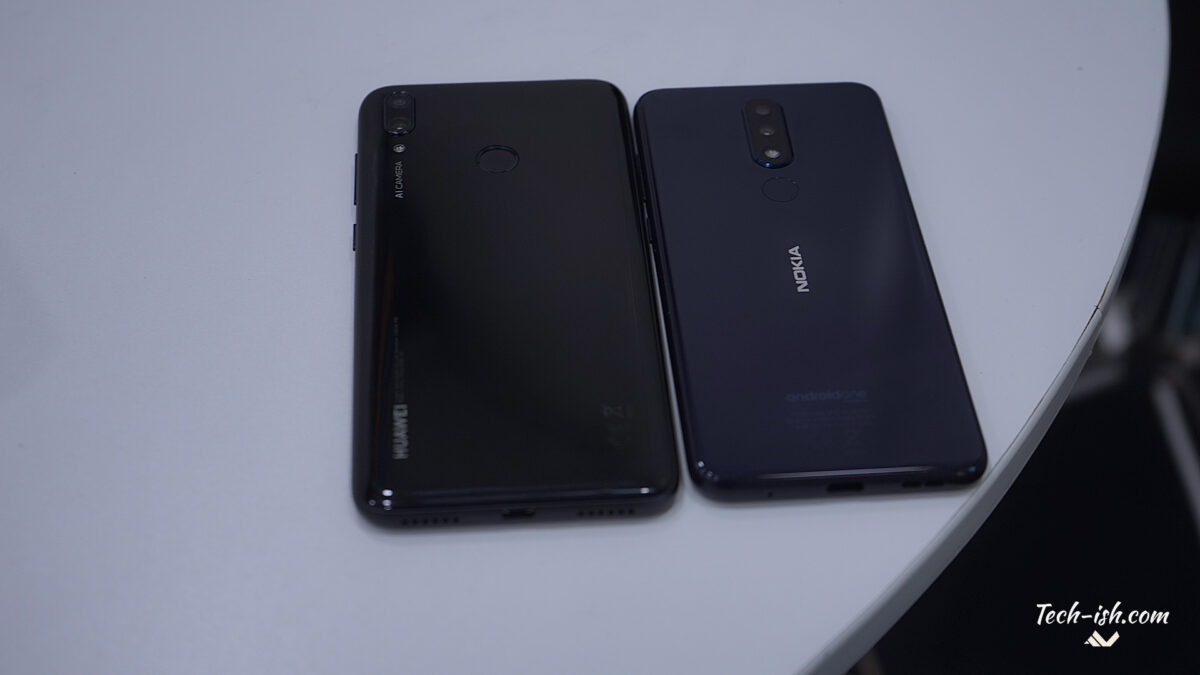 Battery:
The Nokia has a smaller 3060mAh battery. From normal use, one gets about 5hrs screen on time. The Huawei Y7 Prime has a huge 4000mAh battery that has proved amazing in terms of screen-on time. Getting over 8hrs 50mins is an amazing feat. Both charge up quite fast and have great standby time. The Nokia has USB type-C which is the future of everything, while Huawei sticks with the now dated micro-USB.
Android:
The Huawei Y7 Prime 2019 comes with Android 8.1 Oreo while the Nokia 5.1 Plus has already been updated to Android 9 Pie. There's EMUI skin on top of the Huawei while the Nokia is an Android One device meaning it is stock Android free of bloatware. Hopefully Huawei will be sending out an update to Android 9 Pie.
EMUI has extra baked-in features that make the Android experience sweeter. Read the full review to see what's good, and what probably would make you prefer a skin to stock Android. Stock lacks certain things that are now a must in a full smartphone experience like a Gallery, a proper File Manager, etc. The good thing with stock, is you're assured of faster and consistent updates.
---
Which of the two do you prefer? Which one are you going with and why? Check out related articles below to read more about the phones.