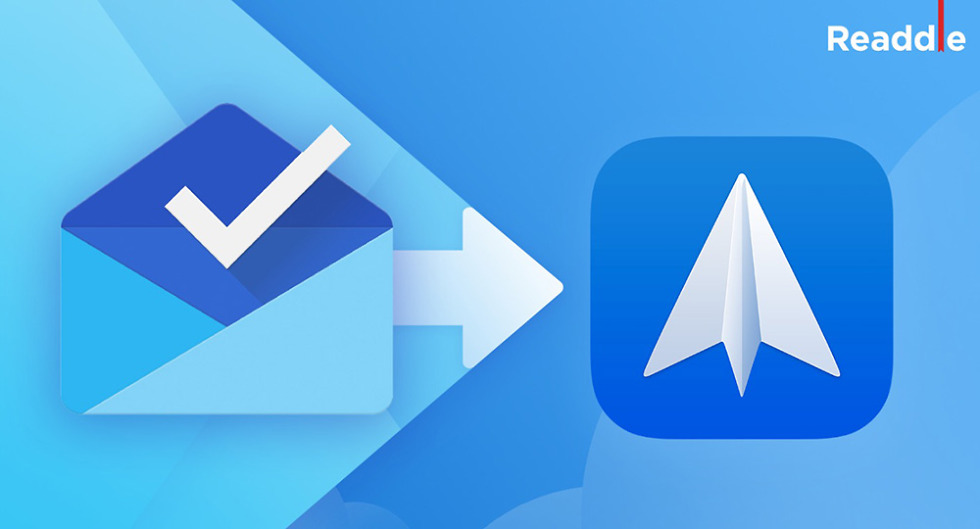 So I gave in to the buzz about a new mailing client launching on Android right after Google killed Inbox by Gmail and here we are a few hours later with a disappointing review. I should be clear that Spark is a great app, it gives you a different feel to mails and is arguably better than the default Gmail app. But after you've used the greatest mail app ever made, everything feels like a bad attempt.
Please download and try Spark without thinking much of this review, because you may actually like it. But if you are among the millions feeling lost after Inbox's demise, then stick with Gmail for a while because of a couple of reasons.
Spark is NOT available on your PC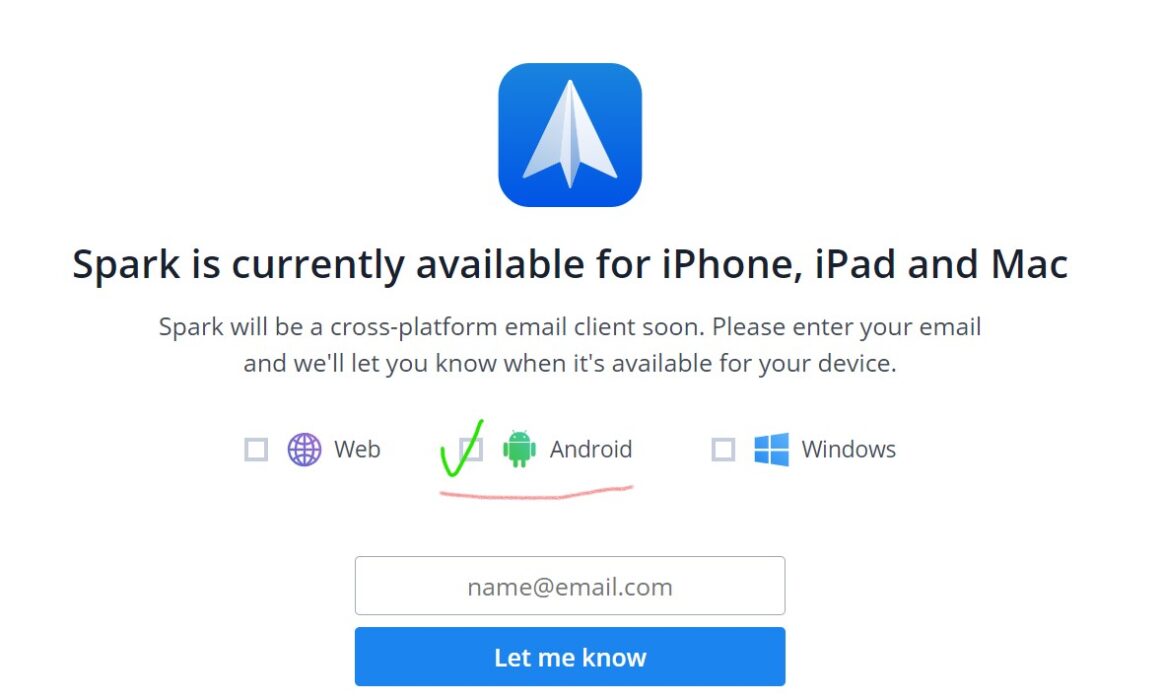 This is one of those Apple only apps. It is only right now debuting on Android in an attempt to get more users while wooing Inbox orphans. Meaning you can only currently use it on your phone and tablet. If you want to read mails on your PC, you have to use Gmail.
The best thing about Inbox was it was multiplatform in a very easy way. The web version and the apps had basically close to zero differences. What you got on the web browser is exactly what you go on your mobile devices.
Arrangement + Bundles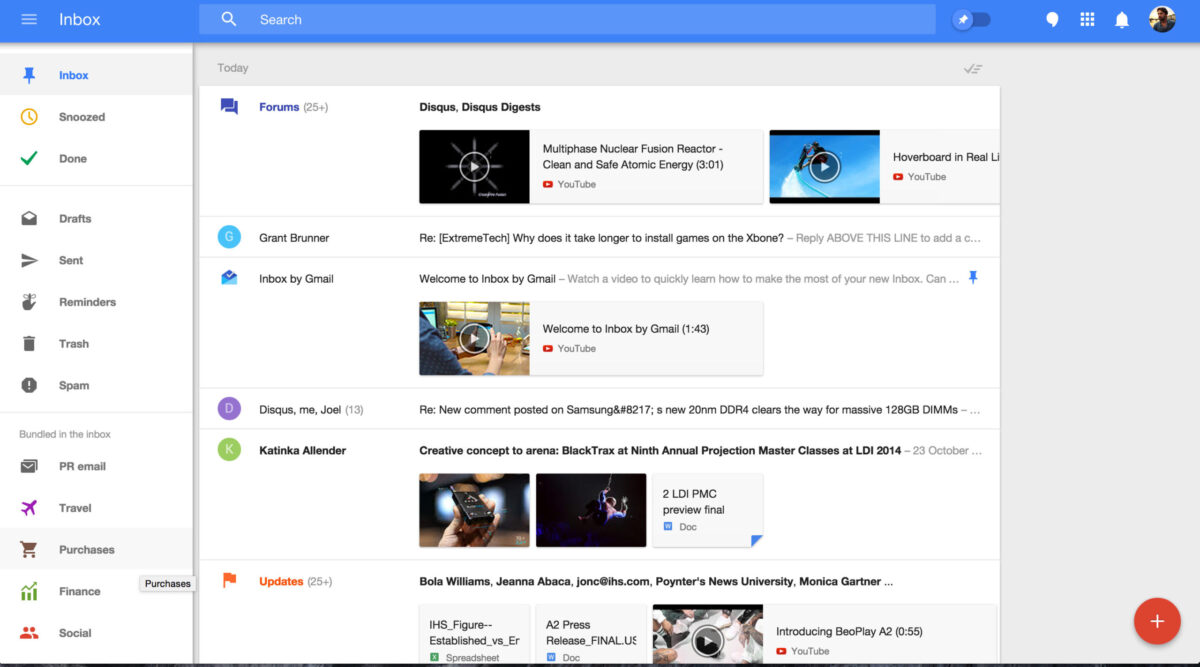 Look at that arrangement. I remember when I first opened Inbox back in 2014 and it looked like a mess. And then it started making sense to arrange emails that way. Inbox understood what emailing should look like. It made me know what's important and what can be ignored. There were highlights of important stuff I shouldn't miss, reminders of emails I didn't respond to, reminders within emails that would need reminders for like meetings etc., a low priority bundle of stuff to quickly ignore. It arranged everything in these smart Bundles on the side. You could even set time for bundles to be delivered so you can concentrate on more important emails and check the rest later on. Spark doesn't have that.
When you think of it, Spark will never have the ability to do all this as efficiently. We gave Google so much power over our emails. Will Spark have that much access? Can we trust them with such crucial data?
Anyway on the Spark App, I've seen you can pin items, see 'notifications', plus there's a bundle called Newsletters. There's also a sort of tab down below of seen emails. But everything is in Bold and it's confusing to keep looking for a dot to see what I've read and what I haven't.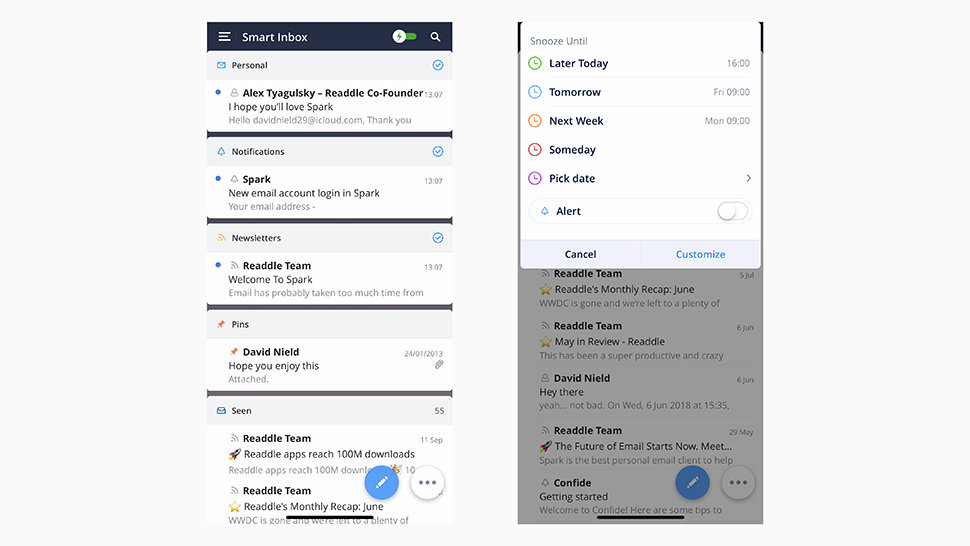 Google Assistant Integration
If you used Inbox you remember the smart way it understood flights, the way it integrated with Google Keep reminders where if something was marked as Done on Inbox, it was done basically everywhere else. This quickly became something I really liked with Inbox. I would set a reminder on any of my devices either by Voice to Google Assistant, or by typing on Keep, and it would automatically appear as a pinned item on my Inbox. Spark will never have that.
Multiple Emails
Under Gmail Settings -> Accounts & Imports you can add multiple email accounts to be able to either send as, or read emails from them. This is good for example with my email editor@tech-ish.com where I can send and receive emails all directly from my normal Gmail account. Inbox understood this well and it worked easily. I knew when an email had been sent to my personal account or when it had been sent to editor@tech-ish.com. I could choose on how to reply to the email – either from my personal Gmail, or from the editor email. You can bet this is not available on Spark. I can tell an email has been sent to editor and not to my personal gmail, but I cannot choose to respond from the editor email.
---
Like I said above, download Spark if you want something more than Gmail. But don't be lied to that this can replace Inbox. Only Inbox can replace Inbox. And I really hope Google either makes Gmail have all the features of Inbox, or reconsiders an Inbox 2.0 in the future. It really is weird for a company as big as Google to be very unreliable with their services. How can you trust that they will keep any of their new services running in the future if they keep killing them. Worse even, without any explanations.