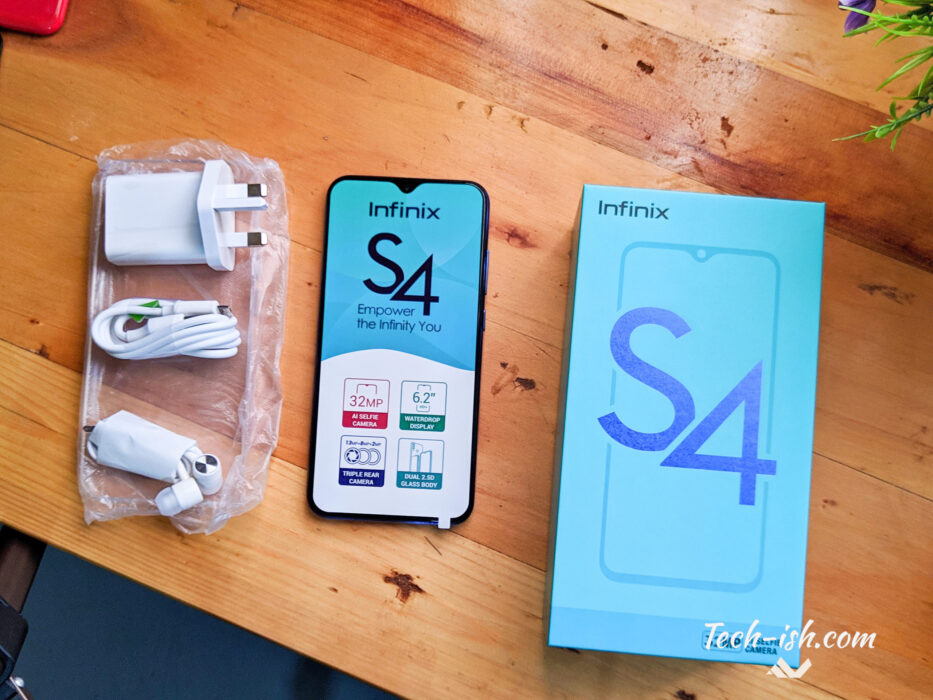 Tell me if it would make sense even just one year ago to talk of a triple rear camera setup, or a 32MP selfie camera at the price of just Ksh. 14,999. It would sound crazy. It would sound stupid, or fake (and at the risk of that is why reviewers exist anyway). But that's where we are. And I believe it is thanks to competition that we can talk of such specs. So thanks Samsung, thanks Huawei for the shake-up in 2019. I cannot wait to see what devices people will be buying for the same amount in a year or two.
The new Infinix S4 has a lot of 3's going on this year. It has a 32MP selfie camera, it has 3 cameras at the back, it comes with 3GB RAM, and 32GB internal storage.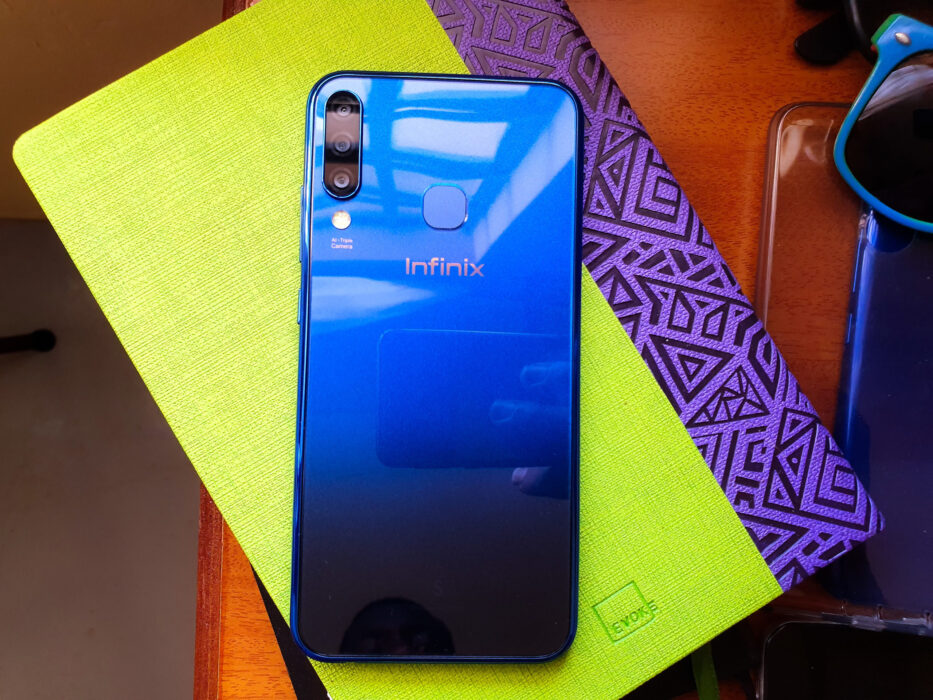 It is the company's first phone with a teardrop notch, and I hope this is the way forward for Infinix phones before we go full screens in the very near future.
The design is the same we've seen with the TECNO Camon 11 and the Spark 3 Pro and saying it looks really good is the most I can say that would capture the exact idea of how it is designed. Transsion has gotten really good with this design that they've proudly added the branding 'Designed by Infinix' on the bottom of this phone. I will find a way to photograph that in the full review using a full camera.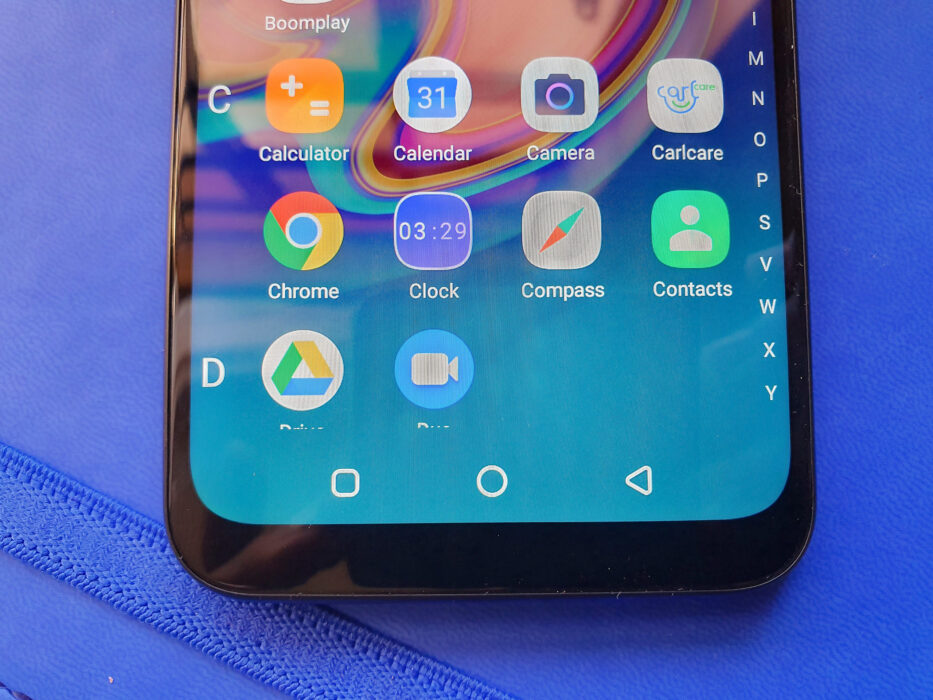 Still on the design, I like that it is plastic, but no one would call it that. It is so well done, the accented finish is so beautiful, and the glittery stuff still excites me even after weeks with the Spark 3 Pro that has the same sort of finish. It looks premium. It would pass for glass if someone hadn't touched the device. And the best thing is it makes the phones so weightless, it is crazy that there's a 4000mAh cell inside this very light phone. I know designs will keep changing even in the future, but I am pretty sure this design – the back especially – will look good even in years to come.
A couple of choices make this an easy phone to excite. It isn't just the design or the 32MP selfie whose AI claims for the first really do work. It is the triple camera setup for me. For others it is the teardrop notch, while for others it is the fact that you're getting 3GB RAM, 32GB storage for 15k.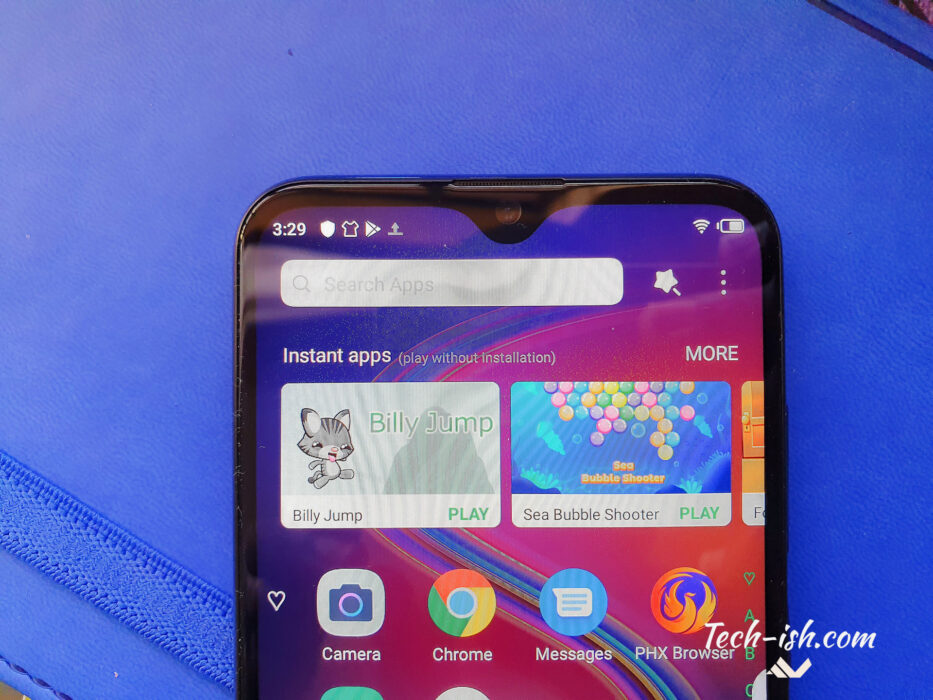 The 32MP AI selfie is a selfie camera obviously. And of course you're limited with the things you can do with selfie cameras. The idea of a camera in the front is in and of itself limiting, so don't jump on to getting this device just because of the huge MegaPixel count for the selfie camera not unless you love selfies. And Infinix probably knows who it is targetting with this phone because their S-series is always about selfie cameras. The last iteration of the S-series had a 20MP selfie camera. You probably may not very much care about selfies, but there's someone reading this and finding the thought of such a selfie shooter so exciting. There's someone thinking of being able to shoot videos, and do much more with the selfie camera. Being that Infinix have year in and out updated their S-lineup means people love these selfie-focused devices. The camera has an F/2.0 aperture meaning it can let in quite a lot of light, and should help with clearer selfie pics and videos.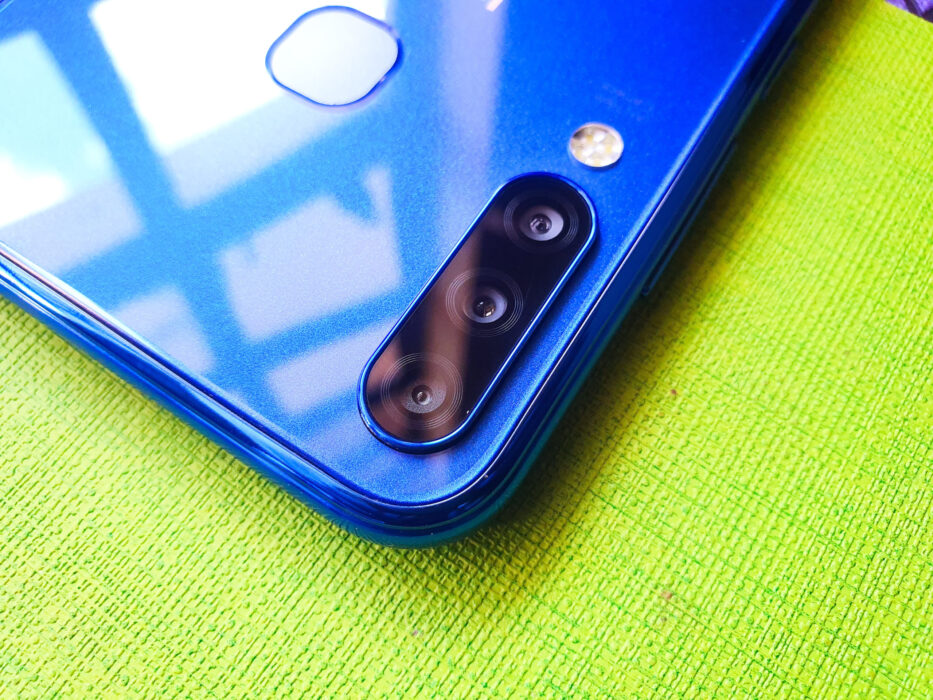 The AI in the cameras works finally. Though I don't know what the company means with AI selfies. There's not any different scenes to recognise with selfies apart from faces. So I don't really get why the push to say AI selfie. To me it is just a normal selfie with processing, something any other smartphone already does.
On the back cameras though, the AI can recognise different scenes. In the full review I will try and show you some things it can tell apart. I've noticed portraits and food, I believe. I will also be sharing some shots on wide vs normal angle cameras. The wide angle camera is a good addition given almost every flagship or new phone has come with a wide angle camera. What I've noticed is that switching to the wide angle is not easy if you're used to other phones. Also the wide angle though pretty wide is no match to Samsung's wide angles. This will be discussed in detail soon on a camera test.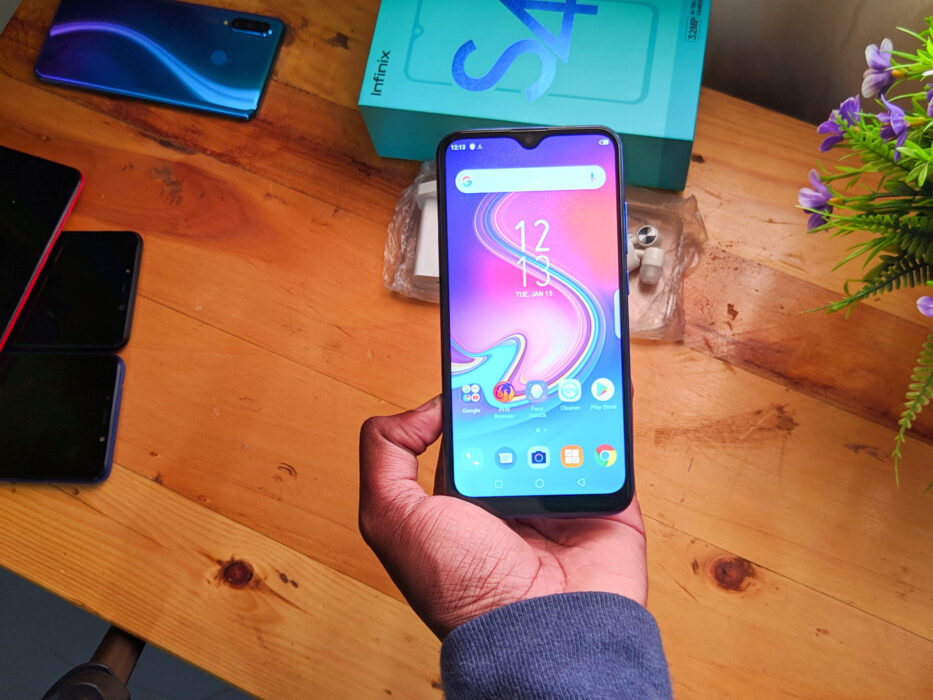 The teardrop or waterdrop notch I've noticed still carries forward Transsion's problem with notches. There's a gap between the app and the base of the notch. Something that's never an issue with other phones. It looks hedious if you love perfectly symmetrical designs. And I hope Transsion realises that all their notched phones are weird from other devices, and does something about that soon.
XOS still has numerous ads and 'Instant Apps' to play games without installing. There's unknown apps that you'll need to remove too. I hope this is the company's last device with such good points to talk about, but with the deal breaker mainly being XOS. This new variant of XOS is bad with its icons and font. Things look cartoonish, and cheap. It is annoying. You can get a new launcher, and icon packs to avoid that bad look at home, but you cannot avoid it under quick settings tray and all that. Infinix should reconsider because this new XOS re-design is terrible for me.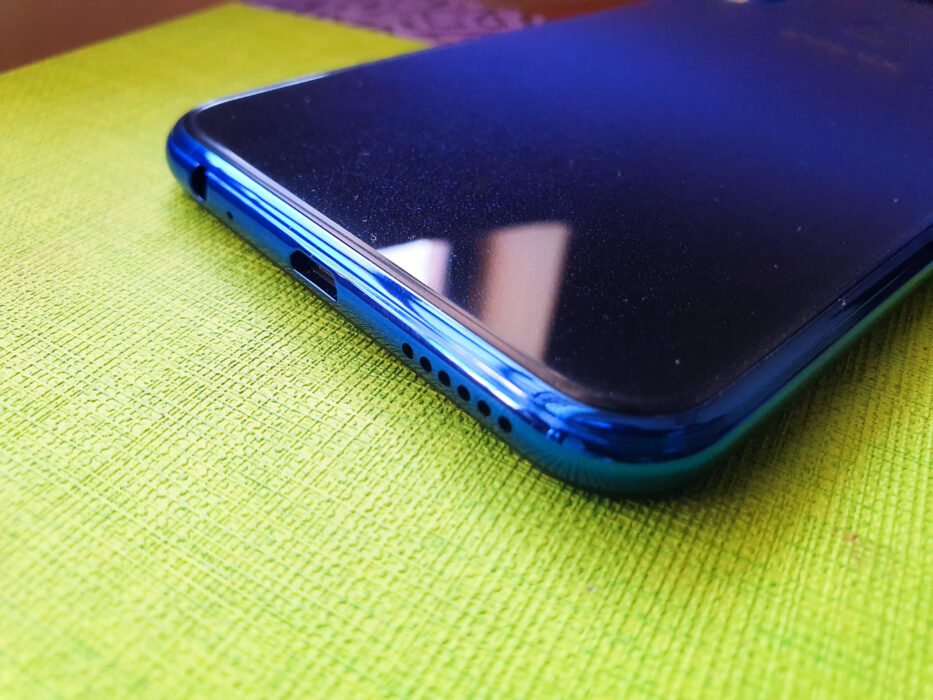 I will talk more about the Infinix S4 in the coming camera, and full review. Share your thoughts about the device with me.
Watch Video:
Infinix S4 Full Specifications and Price in Kenya
Display
Type
IPS LCD Display
Size
6.2 inch HD+ (19:9) with Waterdrop Notch
Resolution
1520x720pixels
Platform
Operating System
Android 9.0 (Pie) with XOS Cheetah Skin
Chip
Helio P22
GPU
_
Memory
RAM
3/6GB
Internal
32/64 GB (microSD (dedicated slot))
Network
SIM
Dual SIM Support
Support
2G, 3G, 4G
Cameras
Main
Triple:
13MP+8MP+2MP with Quad Flash
Front
32MP with flash
Battery
Size
4000 mAh non-removable battery
Colours
Purple, Gold, Black
Features
Fingerprint (rear), Micro-USB, All Glass Design
Price
KES. 14,999 for 3/32GBKES. 18,999 for 6/64GB
Buy from Jumia.