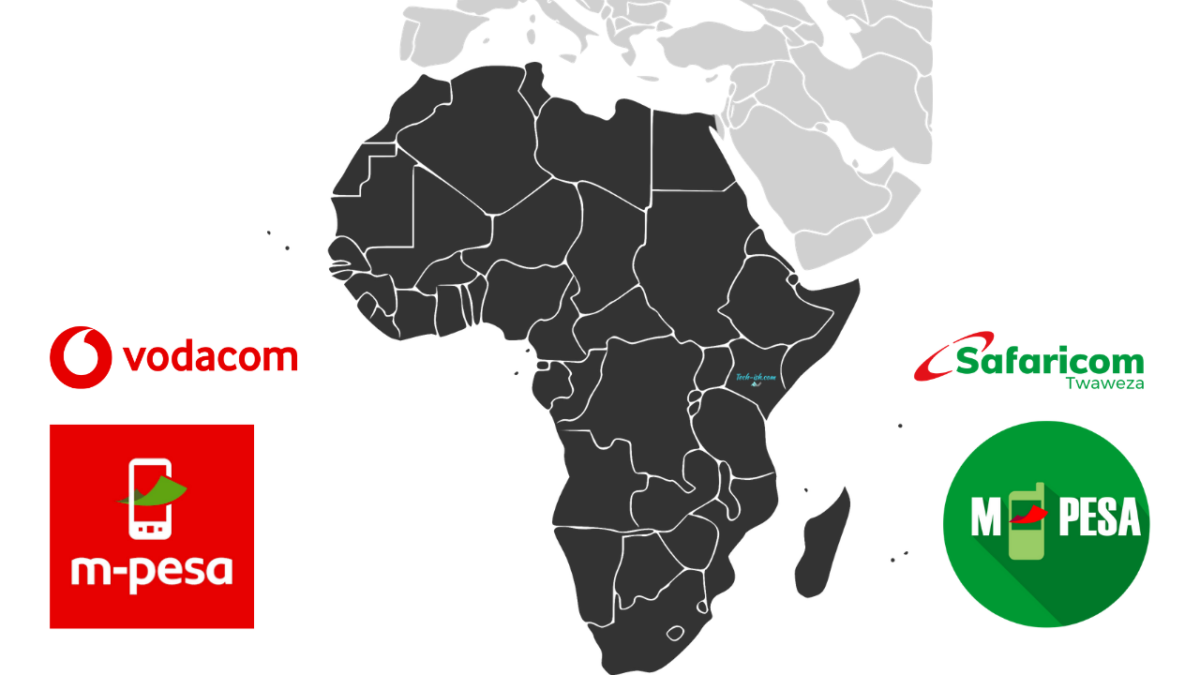 Safaricom CEO Bob Collymore today announced Safaricom will start a joint venture with Vodacom to purchase intellectual property rights to M-Pesa from the UK's Vodafone. This will be a US $13 Million deal that will allow both Vodacom and Safaricom make significant savings in royalties they pay to Vodafone, allowing them to expand to more markets across Africa.
Vodacom Group Limited is a telecoms company from South Africa with over 103 Million customers across Africa. It is a child company of the UK's Vodafone. The Group of companies that make up Vodacom are what ensures the company operates networks in South Africa, Lesotho, Tanzania, DRC, and Mozambique while offering business services to 32 other African countries including Nigeria, Côte d'Ivoire, Ghana, Kenya etc.
Safaricom PLC on the other hand is Kenya's biggest mobile network provider with over 64% market share. As per Safaricom's website, Vodafone owns 40% of Safaricom, the Kenyan government owns 35%, while the public owns 25%.
Vodafone-owned M-Pesa was started back in 2007 for both Safaricom and Vodacom. It's biggest success however was in Kenya where it continues to be sort of the backbone of Kenya's economy.
Currently, M-Pesa is available in other countries across the world including India, Afghanistan, and Romania. In Africa, M-Pesa is available in Tanzania, Lesotho, DRC, Ghana, Mozambique and Egypt. Tanzania and Kenya remain the biggest success stories for the M-Pesa dream.
Safaricom currently pays Vodafone 2% of its annual M-Pesa revenue while Vodacom, Reuters reports, pays up to 5% of its M-pesa revenue in intellectual property fees. Them coming together to buy M-Pesa rights from Vodafone means they won't have to pay these fees to the UK company.
"We are taking ownership of M-Pesa, the brand and the intellectual property… and we then use that (joint venture) as a platform into running into other markets across the continent," Collymore told Reuters in an interview.
"More important than the significant savings is about us determining the future, the roadmap of M-Pesa because at the moment the roadmap is determined by Vodafone," Collymore said. "Given that the bulk of the M-Pesa business is in Africa, between Tanzania and Kenya, it is right for us to be determinants."
And this makes sense. M-Pesa has seen great success in Kenya and Tanzania, and being owned by companies that understand the market better would mean not only better products built a-top the service, but also easier signing of partnerships for expansion across the continent.
"We are watching Ethiopia closely because as we see the liberalisation of the markets, both the mobile payments market, the telecoms market and the banking sector, we think there could be opportunities," he said in the interview.
This joint venture however, will be subject to approval by both South African and Kenyan regulatory bodies. And if everything goes well, the deal could be completed before end of 2019.
This news comes the same day the CEO announced he will be staying for one more year as Safaricom's Chief after his contract was extended. Maybe this deal is part of the reason the company extended his term.
It will be exciting to see M-Pesa grow across Africa and to see new ideas being incorporated as the service becomes popular and looks to solve more issues. It will also make for good discussion and debates on the future of Safaricom. I'm looking forward to a well thought of plan for the use of M-Pesa across all African countries.