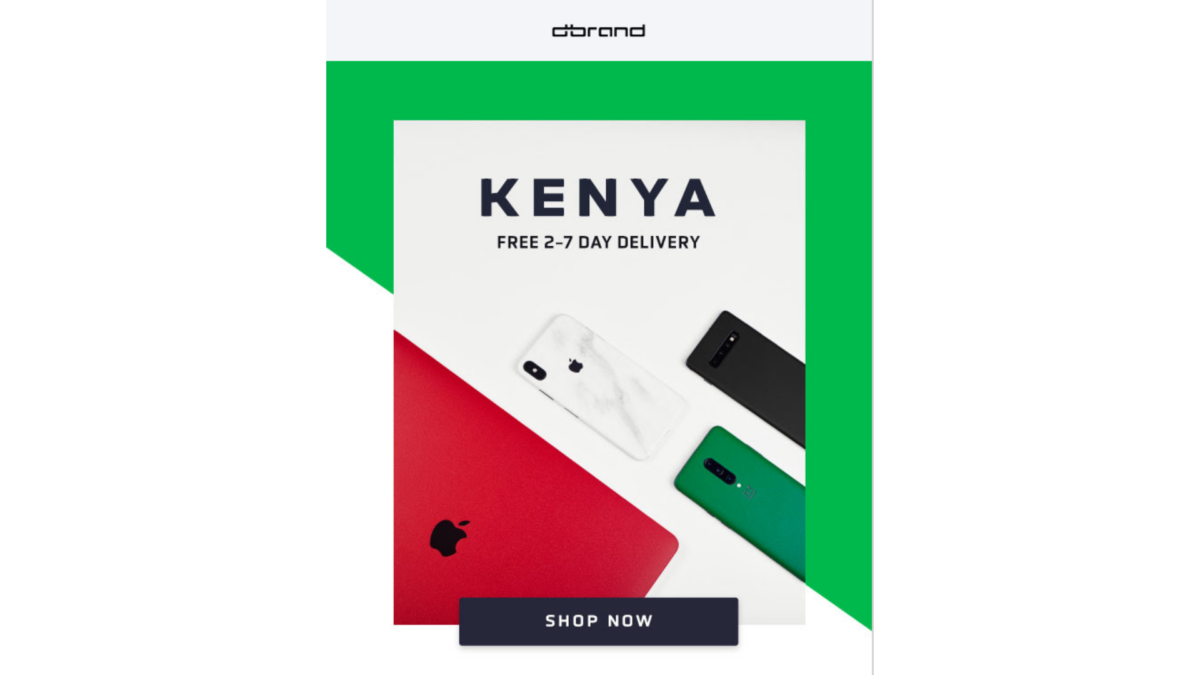 The robots at dbrand sent an email on how if you're in Kenya you can buy their skins and get them delivered to your doorstep in 2-7 business days.
Of course dbrand has been shipping to Kenya. Back in April 2018, a friend bought skins for their S9 Plus:
The new thing here is there's now Aramex Priority Shipping instead of just FedEx. Check the delivery option here: https://dbrand.com/shipping
With the Aramex shipping, you'll be able to track your order, there will be updates sent to you at every stage of the delivery and all this should take between 2 and 7 days to reach your doorstep.
Remember delivery will only be free for orders above $25. I wish they had skins for my laptop. Also, robots, add more options for some of the most sold devices in Kenya.