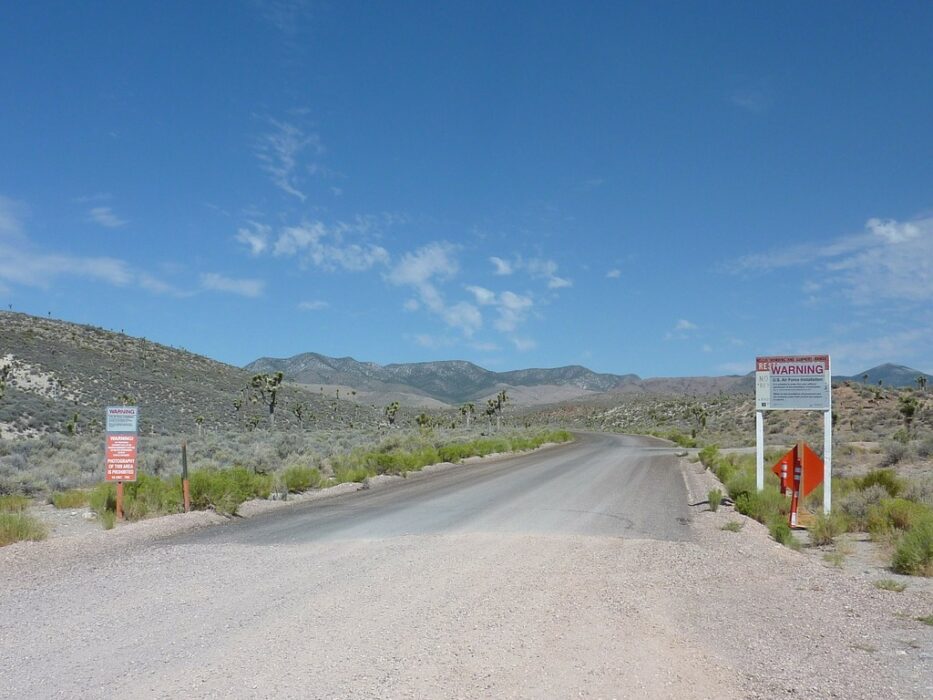 The "Storm Area 51, They Can't Stop All of Us" Event page is back on Facebook after it had been deleted for what was then a claim "it violated community standards".
More than 2 Million people have signed up for the September 20th Event that is to be held at what the event describes as the "Extra-terrestrial Highway". Area 51 is the common name of a highly classified United States Air Force facility located within the Nevada Test and Training Range.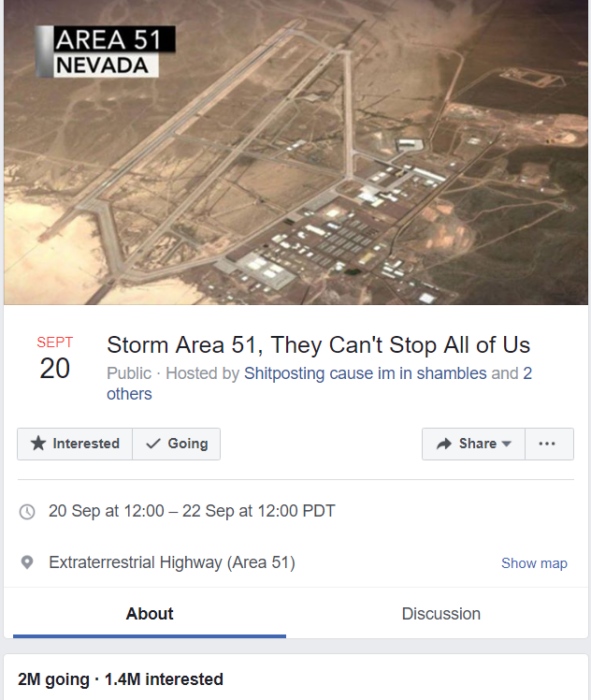 Through the years, there've been numerous conspiracy theories associating Area 51 with extra-terrestrial life, with unending claims that the US government has housed aliens, and their spaceships in the restricted and secretive station.
In response to the event, the US Air Force has strongly warned against storming the area saying they're ready to protect America and its assets.
The Facebook event went viral even though everything started as a joke. The description of how the raid would happen reads: We will all meet up in rural Nevada and coordinate our parties. If we naruto run, we can move faster than their bullets. Lets see them aliens.
While the event page had been deleted, the creator of the event said he was planning for an event on the 20th of September to help direct people away from actually trying to storm the base. With the page back up, perhaps he can now access the 2 Million+ audience easily?