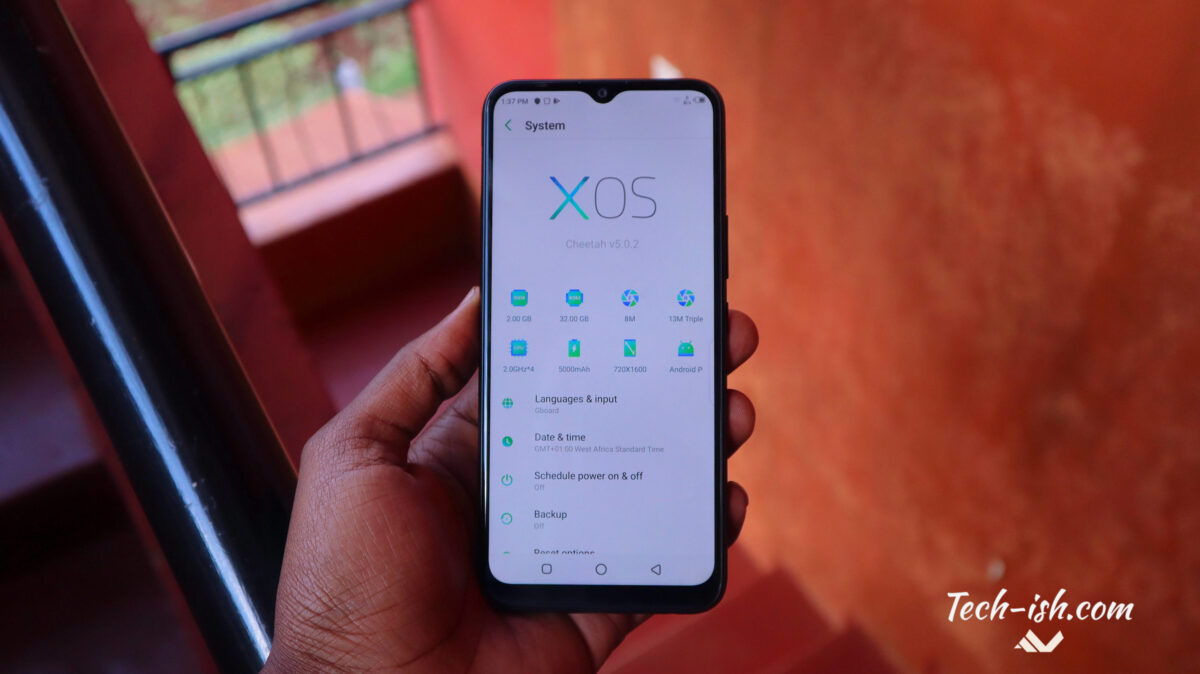 If you can remember, when Infinix decided to seriously dive into smartphones, they launched the Infinix HOT NOTE. This was a total turn-around from something they'd earlier introduced called the Alpha Marvel. This was a phone that cost KES. 9,999 only and came with specs no one would have imagined for its price point: a huge display, and a huge battery.
Everyone I knew wanted one. A 5.5 inch screen? A 4000mAh battery? 16GB storage? For 9,999 only? Remember this is back in 2015. Such specs on a Samsung device back then would mean over 18,000 KES.
But here we are in 2019. Everyone is making good phones. And the prices are really competitive. Samsung now has very good budget devices. So does Huawei. And there's also on the sidelines, Xiaomi with the most aggressive pricing we've seen with any company. How does anyone stand out with such competition?
Well, perhaps start selling phones with 5000mAh batteries.
I don't want to say this is the first 5000mAh battery phone. Of course not. But this is the first time this will be a major thing. Especially given the prices of the HOT 8 Series. This will definitely influence many more devices to ship with 5000mAh batteries going forward.
How many devices can you point out that come with large 5000mAh+ batteries? List them today, and then list them come next year, and you'll see the difference.
So how good is the 5000mAh battery on the HOT 8?
Pretty good. Actually, really good. You can definitely push 2 to 3 days of use. I know they advertise it as 4-day battery, but I have not hit those numbers with my use.
Remember this is a 720p display that doesn't get very bright (wait for my review). The display doesn't demand much power.
Also, this phone is powered by a Helio A22 processor. Which is also a very power efficient chip, even if not so powerful in performance. The efficient processor, and that low-demand display ensures you can comfortably use your HOT 8 for hours on end without fearing it'll die on you. In fact, it is hard to kill this phone in a day.
So, yes, with Social Media, a couple of photos, and general use on 4G Networks you should get about two days of use. Where in the second day you'll probably start at 60% and re-charge it before bed. And that's great battery life. With WiFi, you probably can push the device three full days.
Charging:
This is where there's issues.
Issue Number 1 – Micro-USB Port.
Issue Number 2 – Slow Charging (10W)
There was a time when a 10W charger was fast. Like in 2015 when the HOT NOTE debuted. But this is 2019, and APPLE of all companies this year finally said goodbye to 10W chargers, and now ship 18W chargers. Imagine if it takes long to charge a 3500mAh battery with a 10W charger, how much longer will it take a 5000mAh battery?
I tested. It'll take approximately 2hrs 30mins from 0% to 100%. Meanwhile we are living in a world where the new RealMe X2 Pro charges from 0-100% in 35 Minutes.
I hope Infinix starts including at least 18W chargers on their budget devices (which they've done with some phones before), and at least 25W chargers on the more expensive models.
I also hope they embrace USB type-C going forward. If Xiaomi can sell a sub-$100 phone with USB type-C, why can't Infinix? Why can't anyone?
Battery Benchmark Test:
Okay, now how do I show you what you can expect with this 5000mAh battery?
Well, let's do a benchmark test: We are going to leave the screen on through the whole process (at 85% brightness), and then we are going to load the CPU with up to 70% activity (all-through), and then we are going to wait and see how long it'll take to kill the battery.
I did this test, and I was amazed! I started the test at around 12.05AM while going to bed. I was like maybe by morning it'll have died given the load on the CPU, and that the display would stay on through it all.
I woke up a couple of hours later, and at 6.07AM and battery was still at 66%. I was like okay. Left in on the desk and went to town.
I came back at 1.57PM and the phone was now at 17%. It had now been 13hrs 51minutes.
At 2.49PM, the phone was at 11%.
At 4.26PM, the phone was finally at 1%. This was 16hrs 20mins since starting the test.
Why the benchmark is important:
Simple. It shows you an estimate of how many hours you can push the phone while doing resource intensive tasks.
It also shows you where the HOT 8 ranks in Geekbench's Battery Test compared to other models, though admittedly these are old phones.
Standby Time:
Another important benchmark is to see how long the phone can last on standby. It is just on, doing nothing on the desk while being connected to the internet, and running the usual background processes.
To be honest, I didn't know how many hours, or days I would get with this test. I however didn't expect that it'd take 7 days to drain it from 100% to 65%. The battery still claims it can last another 14 days as you can see in the screenshot below:
Conclusion:
If you just want a phone that can handle social media, and light tasks and with a huge battery that will last long, get the Infinix HOT 8.
There's three models:
HOT 8 (3GB RAM, 32GB Storage, Triple Cameras) – This will be a Jumia Exclusive that'll cost KES. 11,899.
HOT 8 (2GB RAM, 32GB storage, Triple Cameras) – This is available countrywide for KES. 10,999.
HOT 8 Lite (2GB RAM, 32GB Storage, Dual Cameras, NO 4G) – This is also available countrywide for KES. 9,999.
All feature that 5000mAh battery, and I suggest you just go with either the 10k or 11k model. Forget the 9k model.
What are your thoughts on the HOT 8? Would you get one?