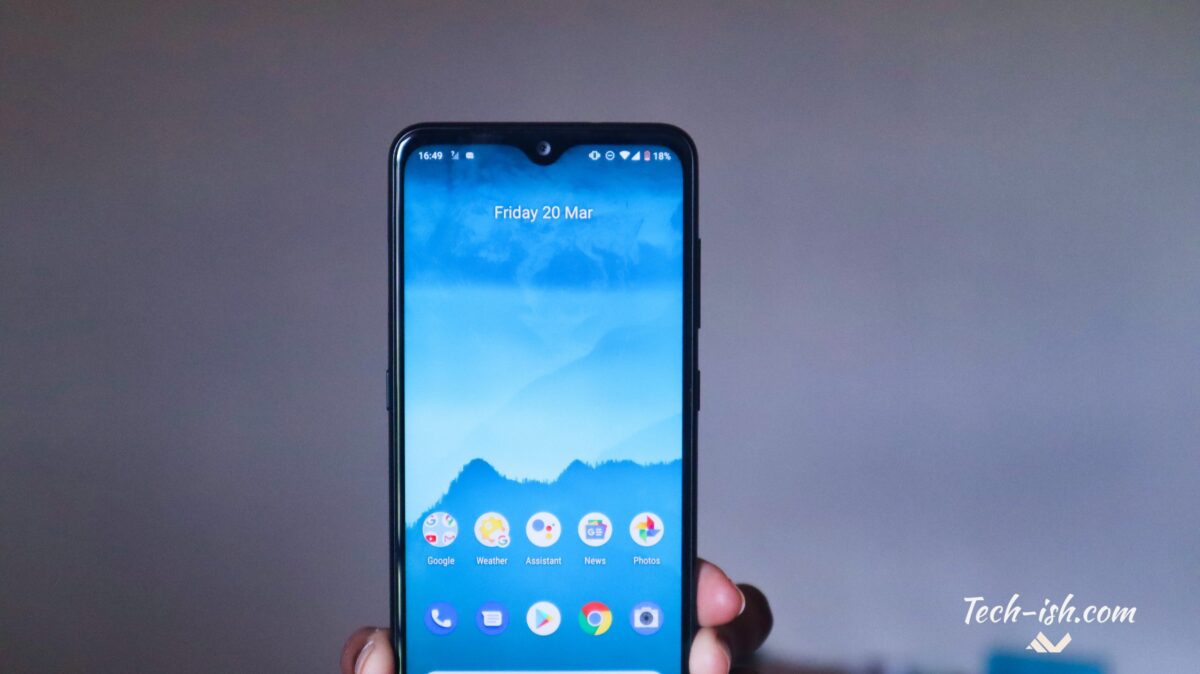 Before you make conclusions from this title, remember that Kenyans buy a lot of smartphones. And let's get it right from the get-go: Kenyans buy phones from all price ranges. That's why the extremely expensive Samsung Galaxy FOLD sold out on day 1. That's why the latest Samsung Galaxy S20 Series is already in the market. That's why Huawei is gearing up for many launches in the coming months. That's why Xiaomi is taking the market seriously, by bringing in very many different devices.
So, before anyone concludes that the below 10k segment is the only competitive segment in Kenya, remember that in January and February some of the most sought after devices have fallen in the 15k to 30k segment.
The title of this post is as so because according to Counterpoint Research, in 2019, there was a 10% Year-on-Year growth in Smartphone sales in Kenya, and most of this growth was driven by upgrades from feature phones to smartphones.
According to the research, in Kenya, smartphones now capture 56% of handset sales. And most of these are from the sub $100 category.
Transsion Group is still market king, according to the research. They accounted for 44% of ALL smartphone sales in 2019 with their TECNO sub-brand is leading among its three brands.
72% of all smartphone sales in Kenya in 2019 came from the sub-$100 price segment. That's a big number. Meaning out of every 100 Kenyans buying a phone, about 72 were buying a phone that cost less than KES. 10,000. And more than half of the 72 buyers were choosing devices from either TECNO, Infinix, or itel.
Remember the research says that the main reason for the growth in sales are that more and more people were moving from feature phones to smartphones. And the main company with competitive devices in this price range is Transsion hence their huge success.
Safaricom's NEON line accounted for just 4% of all Smartphone sales in Kenya in 2019, according to the research. Which is a confusing thing to note, when you remember that Google has recently announced that their Safaricom partnership has seen the sale of over 900,000 devices.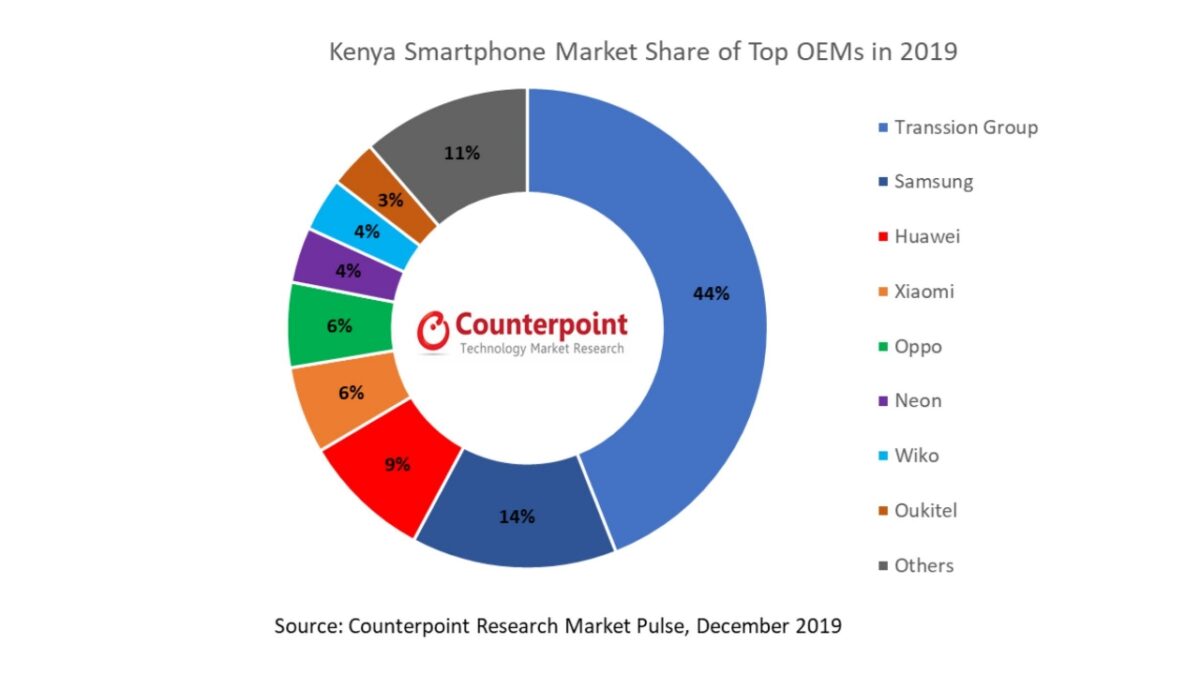 Here's a summary of Counterpoint Research's report on Kenya:
The top 10 smartphone brands held 87% of the market share in 2019.
Six out of the top 10 best-selling smartphone models during 2019 came from brands owned by the Transsion Group.
Brands like Tecno (Transsion) and Samsung have a stronghold over the Kenyan market, thanks to accumulated trust developed by them over several years.
The top five brands, Tecno, iTel, Samsung, Infinix, and Nokia HMD, accounted for 77% of the Kenyan smartphone market in 2019.
In 2019, Transsion Group (Tecno, iTel and Infinix) contributed 44% of all smartphones with a display size greater than 6".
Samsung continues to dominate the premium smartphone market with 56% sales in 2019. However, Xiaomi enjoyed a growing share of the premium smartphone sales.
Smartphones with 32GB internal memory were the most popular. Smartphones with an internal memory of 64GB and 128GB are also growing at a high rate.
LTE adoption remained above 70% throughout the year. Samsung is driving the LTE contribution with 20% of the total LTE smartphones followed by Infinix and Tecno with 16% and 15% respectively in 2019.
Source: Counterpoint Research.