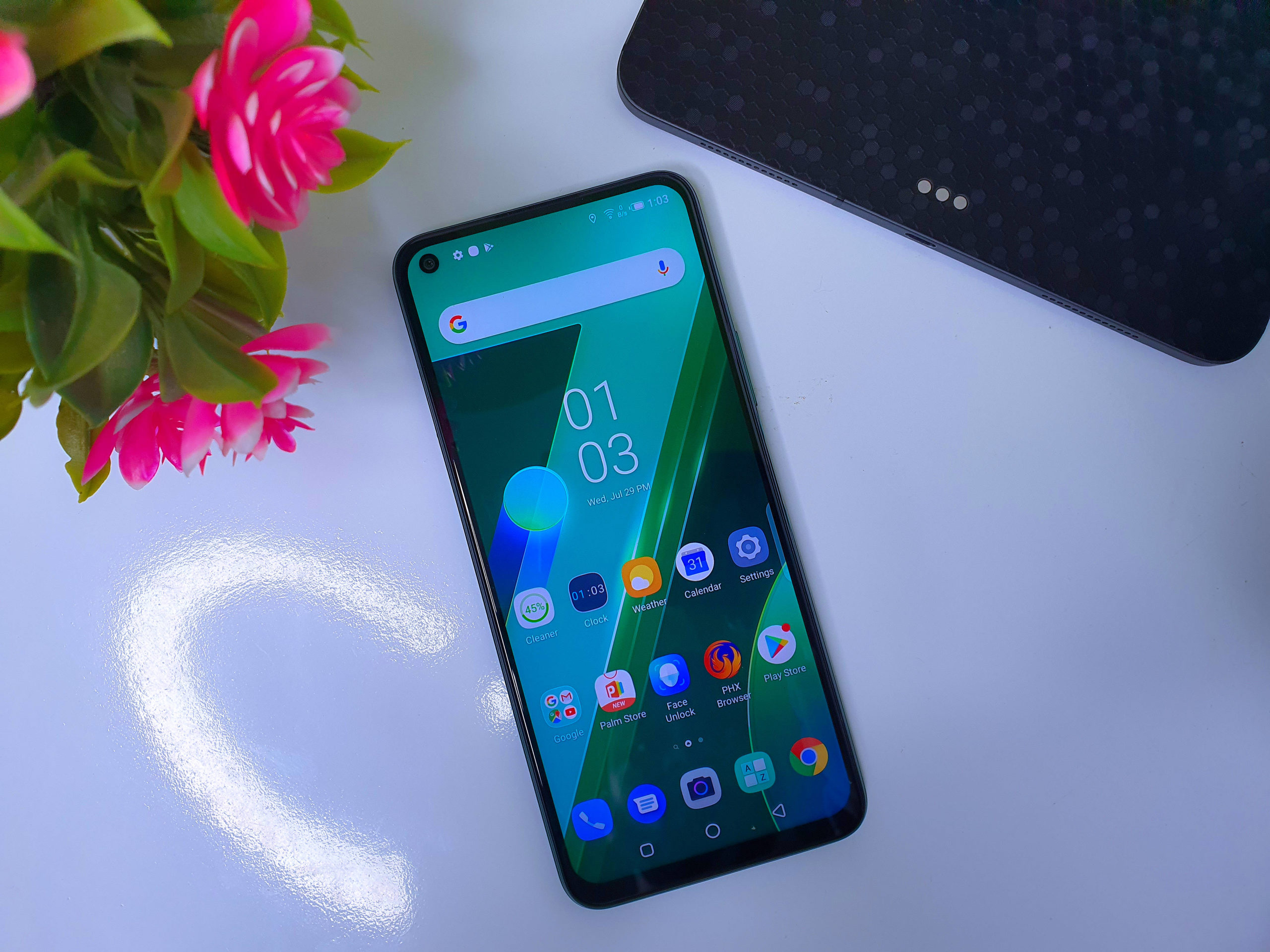 The Infinix NOTE 7 has been in the Kenyan market for a while now. It is the company's 7th iteration in a series that has been quite successful. This year, however, a couple of things are quite different:
There are only two variants. There's no PRO Model.
There's no X-Pen
There's also still no Android ONE version as we saw with the NOTE 5 – which I absolutely loved.
This year, there's the NOTE 7 and the NOTE 7 Lite. And although in the video I said Infinix says there may be a variant with an X-Pen, that may not be happening. In terms of prices, Infinix, as usual, is trying to be quite competitive:
NOTE 7 4GB RAM/64GB storage – KES. 18,399
NOTE 7 6GB RAM/128GB storage – KES. 20,699
NOTE 7 LITE 4/64GB – KES. 15,799
If you can afford the normal NOTE 7 with 4GB of RAM, then for sure you can wait a little, top-up and pick up the NOTE 7 with 6GB RAM and more storage. But that's up to you. Though I believe one will get a way better experience with the 6GB RAM model. I have been using the 4GB RAM model, and I hope this review will help you consider whether or not to get one.
(I wish I had the NOTE 7 LITE too so as to be able to compare the two and tell you which one to go with. But unfortunately, that's not the case. You can read the differences between the two devices here.)
Let's begin with the usual biggest let down with all Transsion devices, the software and user experience.
XOS: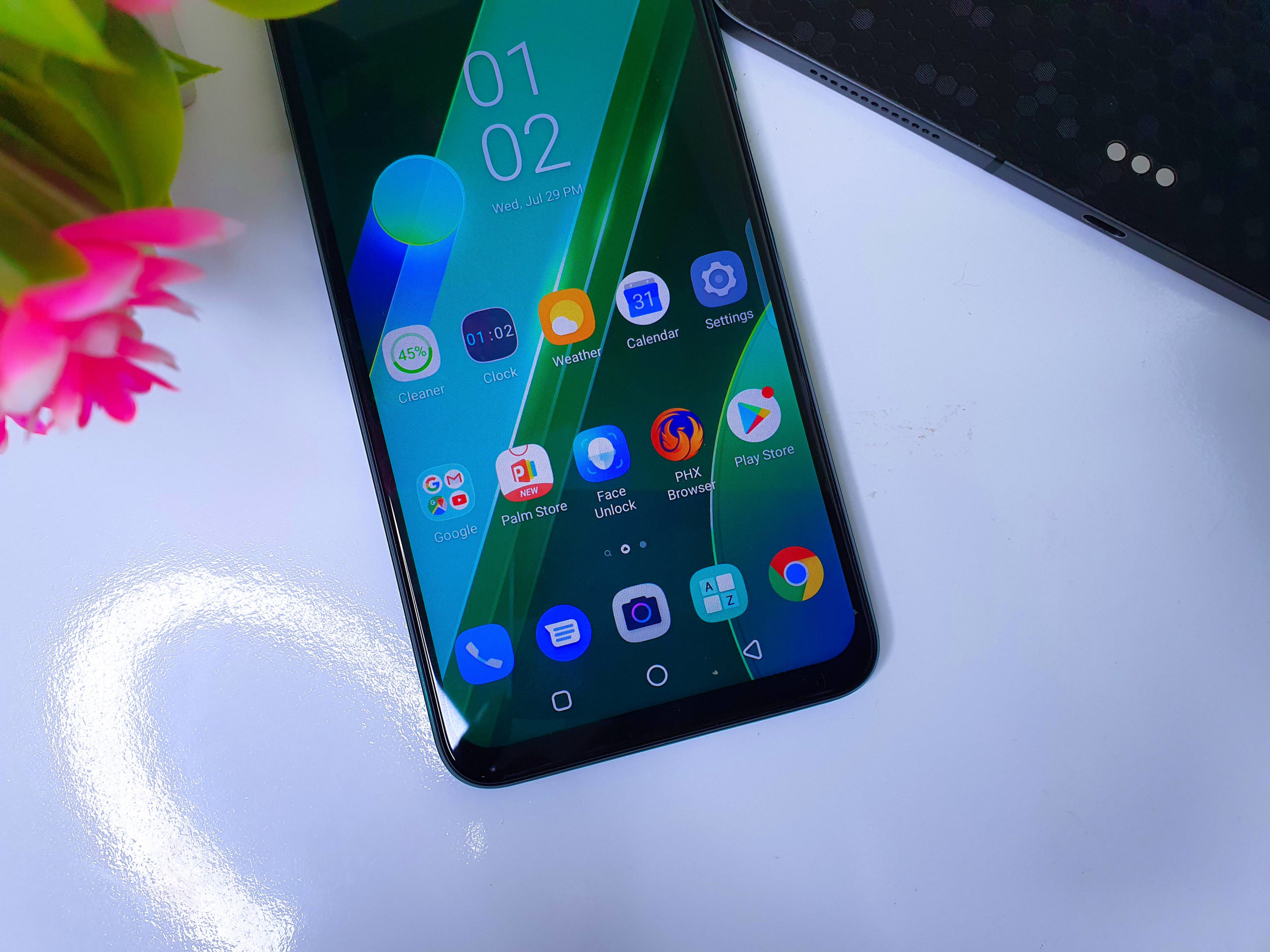 I honestly miss the original Infinx days when there was zero bloatware on the devices. If I remember well, when I bought the Infinix HOT NOTE, and when I reviewed the NOTE 3, there were only the default X-Apps from Infinix, and some games. Nowadays, Infinix fills the device with unwanted and unnecessary apps. And they're named weirdly. And they ask for so many permissions, and agreements. And it feels like one may be giving away consent for so much data collection than they can possibly understand.
Like always, my advice is this:
First, before agreeing to anything, delete all the apps you don't know what they do.
Second, disable everything that you don't want but cannot be deleted. Make sure you disable their access to notifications, permissions etc.
Third, connect to the internet, sign in to Play Store, and download a launcher of your choice. I love Nova Launcher.
Make the launcher you default launcher in Settings.
Then disable the default XOS launcher, limiting its permissions, access to notifications, and everything that would allow it to run.
Doing this helps you deal with not just your privacy, but also your peace of mind. So many apps want to send notifications at once of things you don't want. So many apps ask you for permissions of things they don't need to access. Once you do this, you will get a good and clean smartphone experience. And with the power of this device, you may be in for something good, once you deal with these above annoyances.
Performance:
This phone runs the Helio G70 High Game processor. This is a processor targeting low-end gamers. The GPU can achieve higher clock speeds, allowing a decent gaming experience. Simple, non-demanding games will be a breeze. However, with very heavy games, one will have to be patient with load times, before the game starts. After that, everything will be quite smooth. But the 4GB of RAM won't be enough to keep the games in memory when you switch apps. So more often than not, with heavy games, every time you exit a game, you'll have to reload the app afresh. That's why in the intro, I said it is best to consider the 6GB RAM model.
A thing that I rarely mention is Wi-Fi connectivity. For many, this isn't an issue. But for the few who take every small detail to mind, you may need to know that this phone doesn't recognise 5GHz Wi-Fi connections. However, the radios in the device are quite good and don't drop connections. Speeds are also really good.
The Fingerprint scanner on the side is really good. Everything I said about the quite expensive OPPO A92's fingerprint scanner applies here: fast, reliable, good, intuitive etc. It is placed on the power button, and over periods of use, it becomes second nature. Immediately you touch it, the screen is unlocked. A good thing here is that Infinix's sensors know when the device is in the pocket, so it won't accidentally unlock when you touch the scanner while the phone is in your pocket.
The phone has dual speakers – one speaker at the bottom of the phone, and one in the earpiece. And they're really quite loud. I know loud doesn't mean quality, but these are quite decent for the price, I feel. If you block either of them, the other still feels quite loud, and clear. They do sound uncomfortable in full volume. But are pretty usable for podcast listening, watching YouTube videos, movies (though without the bass), and gaming. They shine most, I want to believe, when gaming. Because you get audio from both sides of your hands.
Infinix has also included a lot of gaming features in the device, which once you enter game mode you can access. Check them out in the video.
Display: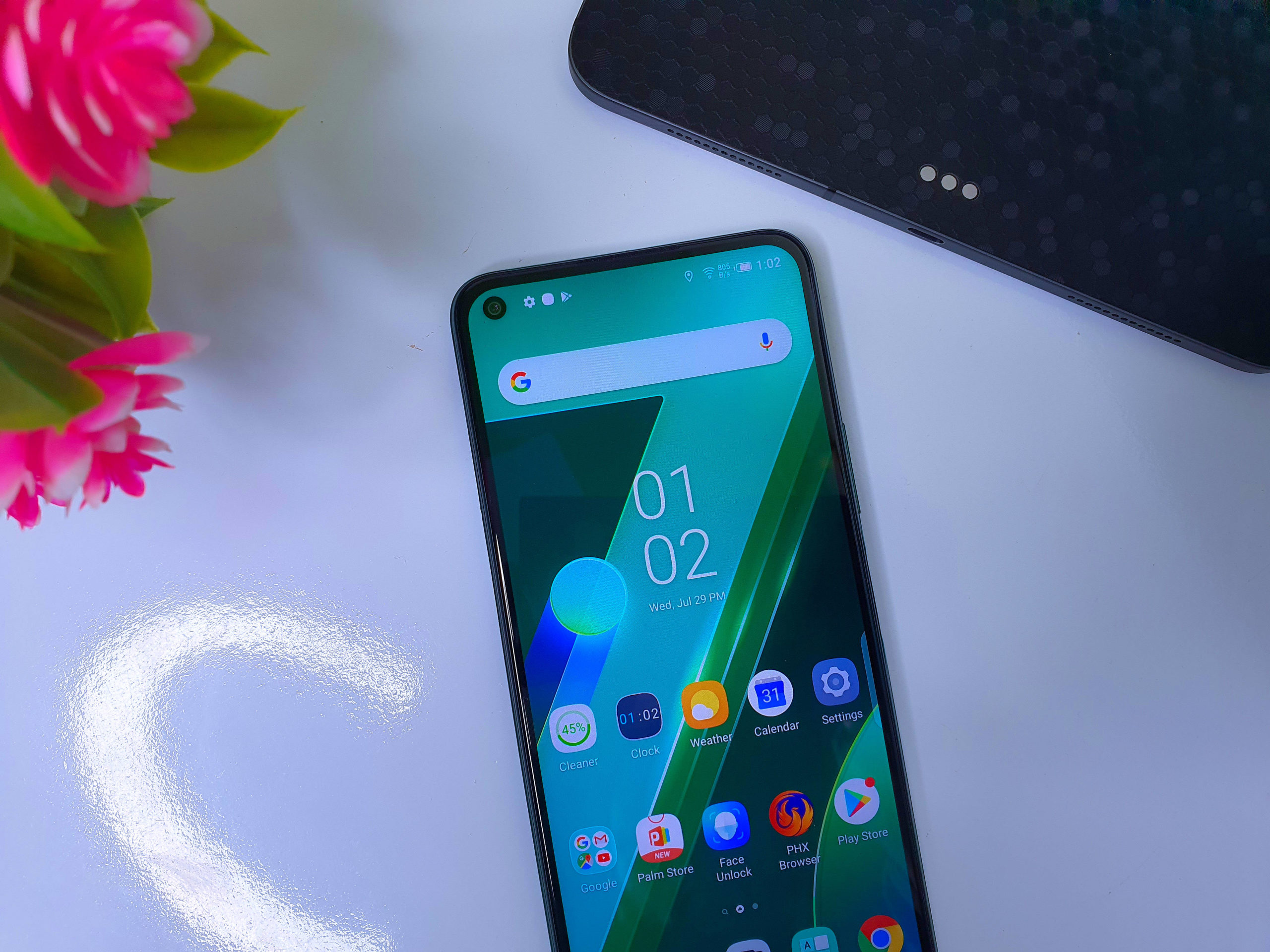 Before talking about this display, I need to say that the design of the phone overally is quite good. The Green colour just stands out so well in a sea of white, black and blue phones. The way it reflects light, and the sort of glass look is really good.
I hate the fact that even at this price point Infinix is still insisting on a maximum of 720p resolution. It's so annoying. The NOTE 5 from years ago had a full HD Display and was much cheaper. Having an almost 7-inch device with 720p resolution is not a great thing. Luckily, the quality of the display is superb. The blacks are really black, the saturation is good. Colours pop really well. And the brightness is great – even outdoors. Also, the bezels are well balanced.
Cameras: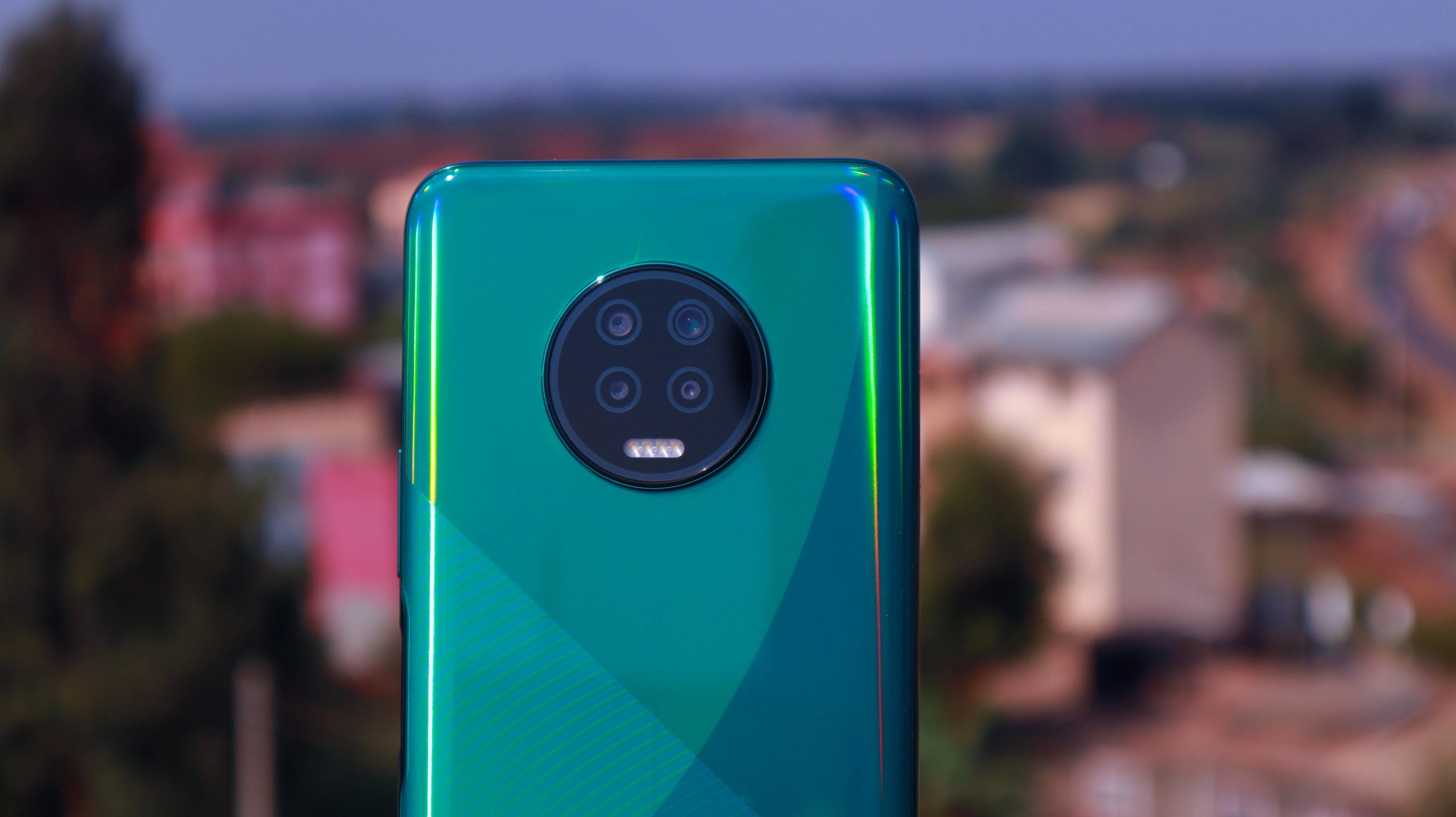 Sadly, Infinix is still doing this thing where there's extra lenses that feel like they're just there for decorative purposes. There's 4 lenses. The main one that Infinix says is a 48MP lens like with the Camon 15 Series, appears on Hardware Info as a 12MP lens. Yes, in the camera UI there's the option for 48MP photos. What I don't understand is why other lenses like from the HUawei Y7p appear as full 48MP lenses on Hardware Info, but lenses from Transsion appear as 12MP, or 16MP.
Of the 4 lenses, there's no wide angle lens. And there's no telephoto lens. Which makes one wonder what purpose they serve. In the Camera App, you can switch between 1X, 2X and Macro. So one of the lenses must be a Macro lens, because when you switch to that, you see focus is only achieved when an object is very near.
Anyway, all that aside, the phone takes decent pictures. Infinix has said one of the extra lenses is for night mode, and yes there's a dedicated night mode in the camera app. It is quite fast, taking about 3 seconds to snap a picture. You can see some of the pictures taken in the video linked below.
This gallery shows you a couple of pics (compressed definitely as they're uploaded to the web) I took with the phone's main lens – click to expand:
Battery: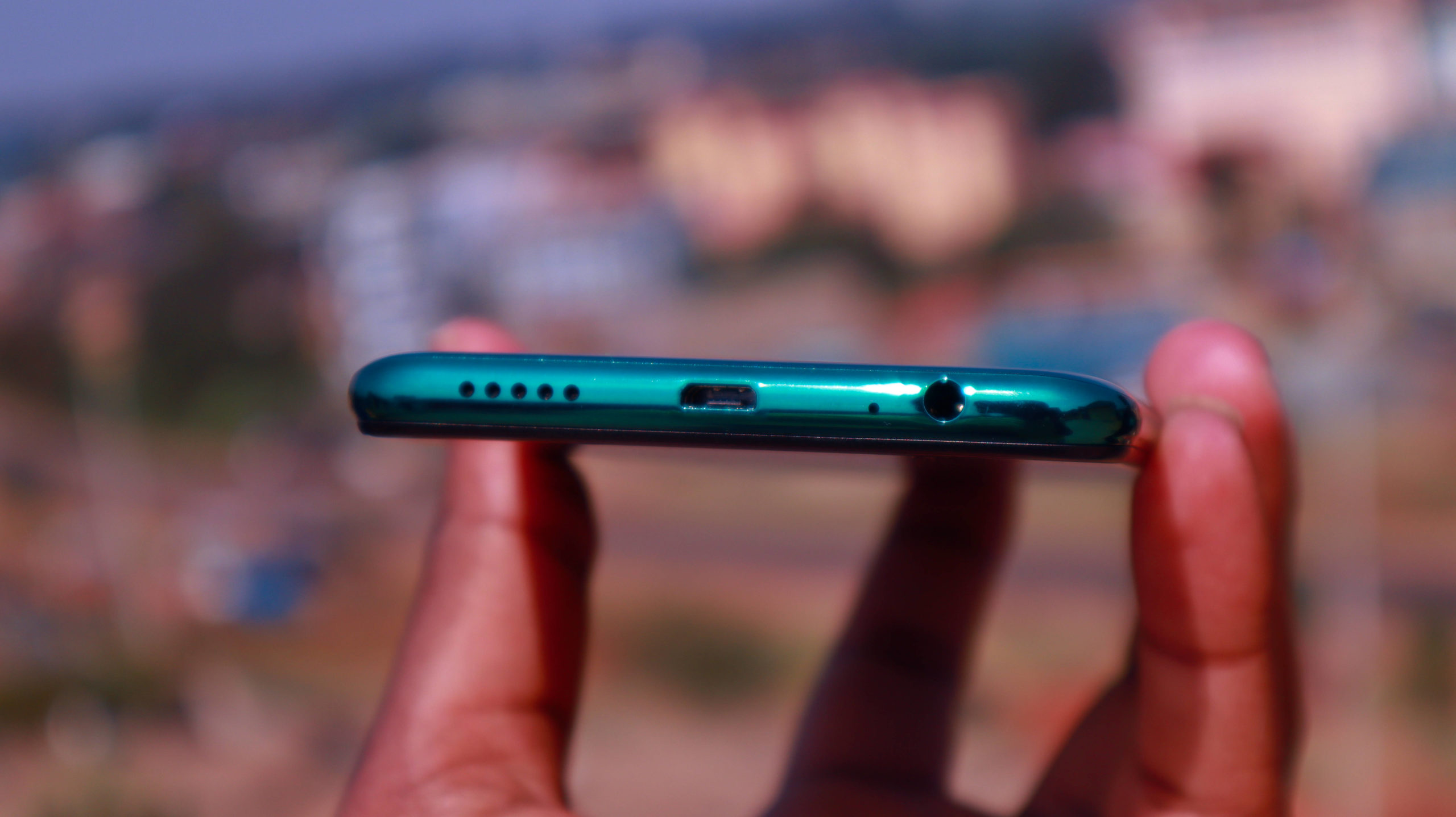 There's a 5000mAh battery here, with an 18W fast charger included in the box. And with the 720p display, the non-demanding processor, and normal use, you can push even 2 full days with this device. There's nothing to complain here apart from the fact that Infinix is yet to embrace USB Type-C.
So you will have to make do with a Micro-USB cable whenever you go anywhere. I don't like this. I wish they just made the shift to USB Type-C already. It would make the phone even more future proof.
What should have been better:
Simpler XOS – Remove the ads, remove the bloatware. If it's a must, please make them an option one chooses on first setup.
Screen resolution – Go back to Full HD displays please.
USB Type-C – This is the future. You don't want to be carrying a Micro USB phone in 2020.
Pen? – What happened to the X-Pen?
Lenses – Don't just have extra lenses for the sake of it.
What are your thoughts on the phone? Do you have one? Would you get one? What stands out the most?
Infinix NOTE 7 Video:
NOTE 7 Specifications and Price in Kenya:
PRICE
4GB RAM/64GB storage – KES. 18,399
6GB RAM/128GB storage – KES. 20,699
NOTE 7 LITE 4/64GB – KES. 15,799
Display
6.95 inches IPS LCD
1640×720 resolution (20:9 aspect ratio)
Rear Camera
Quad Setup:
48M AF
2MP
2MP
Super low light video camera
with Quad-flash light
Front Camera
16MP FF
Chipset
Helio G70 High Game
GPU
ARM G52 MC2
RAM
6GB RAM
Storage
128GB Storage
(Expandable Storage with dedicated Slot)
Operating System
Android 10 with XOS Skin
Battery
5000 mAh battery
18W fast charging
Network
2G, 3G, 4G
Connectivity
Wi-Fi IEEE 802.11 a/b/g/n/ac
Bluetooth
microUSB 2.0 with OTG
FM Radio
3.5mm audio jack
Colour options
Green
Others
Side-mounted Fingerprint Scanner
DTS audio