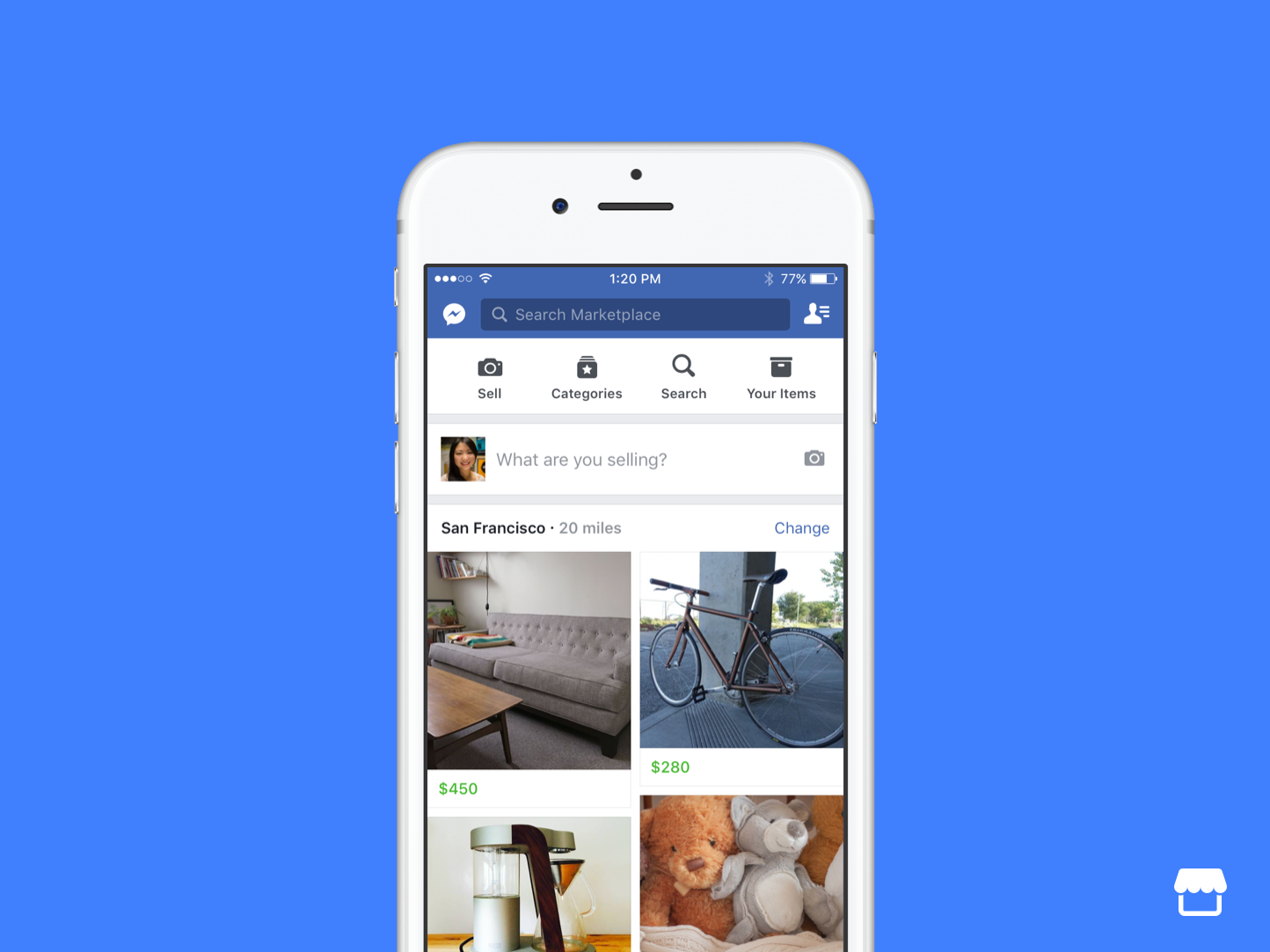 Facebook has today announced the official rollout of Marketplace, a product that Facebook says offers a convenient destination where Facebook users can discover, buy and sell items from others in their local communities.
With the effects of COVID-19 pandemic on businesses, Facebook Marketplace will make it easier for people in Kenya to find the things they need to buy on Facebook. Facebook Marketplace is being rolled out in Kenya gradually and will be available to all Kenyans by the end of November this year.
Commenting on the roll out, Facebook Head of Public Policy for East & Horn of Africa Mercy Ndegwa said, " We are excited to launch Facebook Marketplace, a product that will complement the growing ecommerce market in Kenya. We had already seen people buying and selling with each other on Facebook so we decided to launch Facebook Marketplace — a safe and convenient destination in the Facebook app where Kenyans can discover, buy and sell items from people in their community."
How buying works on Facebook Marketplace
Buying things on Facebook's Marketplace is simple. To get there, people can look for the Marketplace icon in the Facebook app. From there they will be able to browse listings that interest them. People can adjust the listings that appear by sorting by distance or category. People can also use the search box to find exactly what they are looking for.
People will find more information about each listing when they click on it. People can also save the listing for later or message the seller directly through Messenger. People can also click through the seller's profile to learn more about them and see their seller ratings. From that point on, the buyer and the seller can work out the details on payment and delivery.
How selling works on Facebook Marketplace
Selling an item on Facebook Marketplace is just as easy as browsing for one.
When a seller lists an item on Marketplace, they create a public listing that can be seen by anyone on and off Facebook. This includes people on Marketplace, News Feed, Facebook search, Facebook Groups, search engines and other places on or off Facebook.
Sellers can also choose to post their listings to any Facebook Buy and Sell Groups where they are a member. Sellers can simply take a photo of an item (or add it from their camera rolls), enter a product name, description and price, confirm their location and select a category, and post.
Anyone looking in their area can find their item and message them if they want to buy it. Sellers can also choose to post to Marketplace and in a specific Buy and Sell Group at the same time.
To keep track of all of their current and past transactions in Marketplace, sellers can visit the "Your Items" section. There, they can view their saved items, products they have posted for sale, and all their messages with buyers.