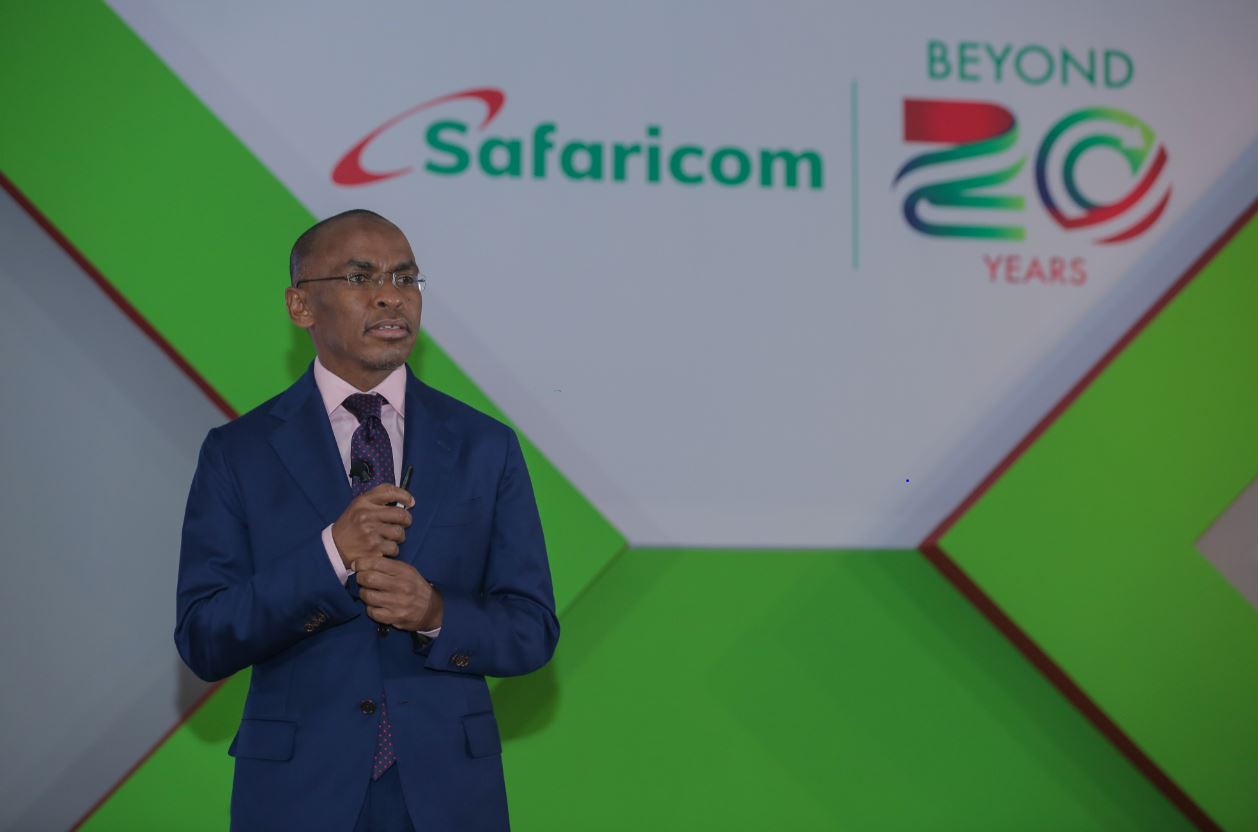 Safaricom has today shared numbers of how the company performed in the half-year ended 30th September 2020. While most businesses have had a hard time due to the pandemic affecting the whole world, Safaricom seems to have had quite the good year. M-Pesa revenue drop has been pointed to the fact that for a good part of the year, in accordance with the Central Bank's directive, transactions of KES. 1000 or less have been free.
Here are the key highlights from today's announcement:
Safaricom's net profit has decreased by 6.0% to KES 33.07 Billion
M-PESA revenue has dropped by 14.5% to KES 35.89 Billion
Mobile data revenue has increased by 14.1% to KES 22.23 Billion
Messaging revenue declined by 6.9% to KES 7.19 Billion
Total one-month active customer base increased by 10.2% to 30.31 Million
One-month active M-PESA customers increased by 13.5% to 26.79 Million
One-month active mobile data customers increased by 11.6% to 22.91 Million
The company experienced a 10.5% decline in EBIT (Earnings before Interest and Tax) to KES 44.97bn with an EBIT margin of 36.3%, down 2.5 ppts YoY
Free Cash Flow is down 36.8% to KES 23.60 Billion.
Service revenue contracted by 4.8% to KES 118.41bn.
Voice service (outgoing) revenue reduced by 6.5% to KES 40.19bn.
From the numbers, despite a 4.8% drop in Service Revenue, Safaricom increased capital expenditure by 25.5% to KES 22.75 Billion, signalling what the company describes as investment commitment to building a network infrastructure that supports the country's economic development.
The company says that its continued focus on customers led to a 10.2% increase in one-month active subscribers for the period, with customers growing across all revenue streams.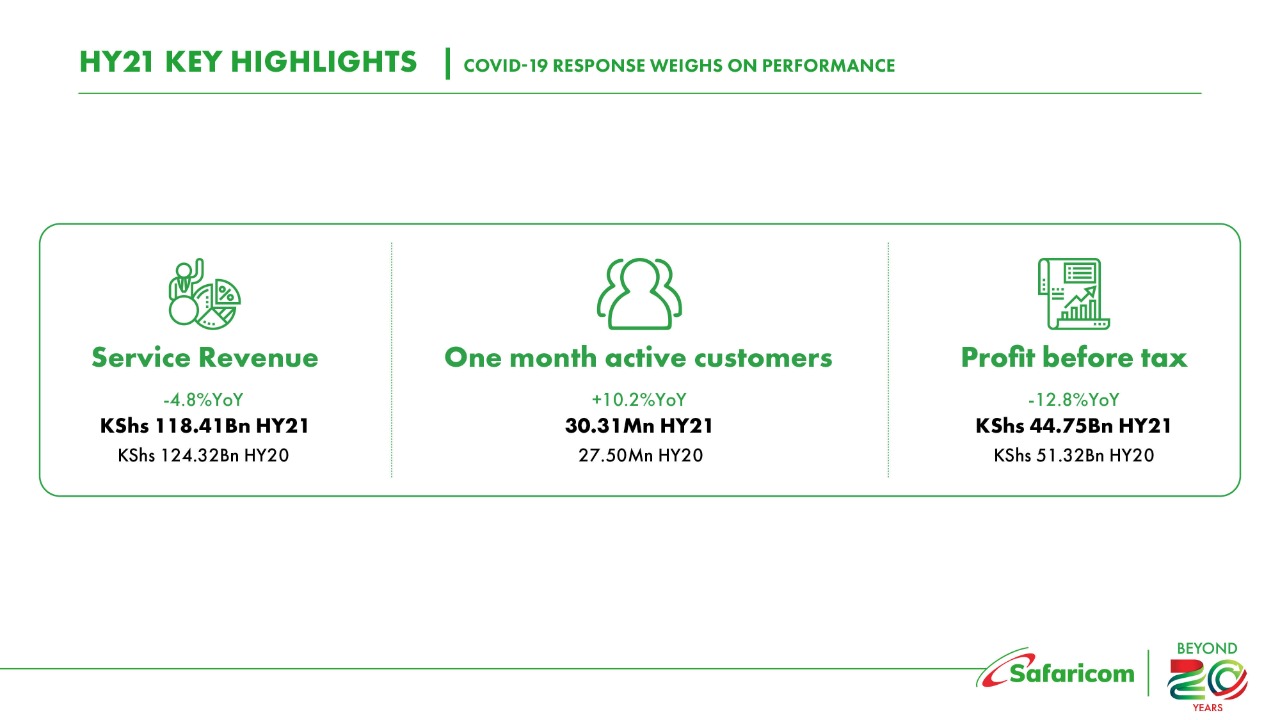 The company has also reiterated on its plans to achieve 100% 4G coverage by end of this year. This has been something the company has talked about all through the year, and it seems come December 31st 2020, it will be a reality. In contrast, other Telcos have way less 4G coverage.
Speaking during the event, CEO Ndegwa said: "Our business has proved to be resilient despite tough operating conditions. There is no doubt that COVID-19 has dealt a huge blow to many people not just in Kenya, but across the globe. This has been a tough period for businesses—small and large alike—and our customers. We are committed to walk through this journey together."
"As we go into our third decade as an organization, we aim to create a technology business by developing new digital ecosystems in health, agriculture and education sectors as we aim to provide digital solutions for our customers," added Mr Ndegwa.
"The Board is encouraged by the positive trajectory witnessed going into second quarter of our financial year. We remain steadfast in ensuring management continues to build on the strong company position that has been established over the last 20 years, running a purpose-driven business, that continues to transform lives and drive future growth," said Michael Joesph, Chairman, Safaricom Board of Directors.
"Among the customers, we will prioritise includes MSMEs & SMEs who we will empower through tailor-made services and products to enable these entrepreneurs to manage their businesses better. This includes the innovative product, Pochi la Biashara, that will allow them to separate business and personal wallets and Lipa Na M-PESA Merchant App that enables small businesses to effectively manage their business tills," said Mr Ndegwa.