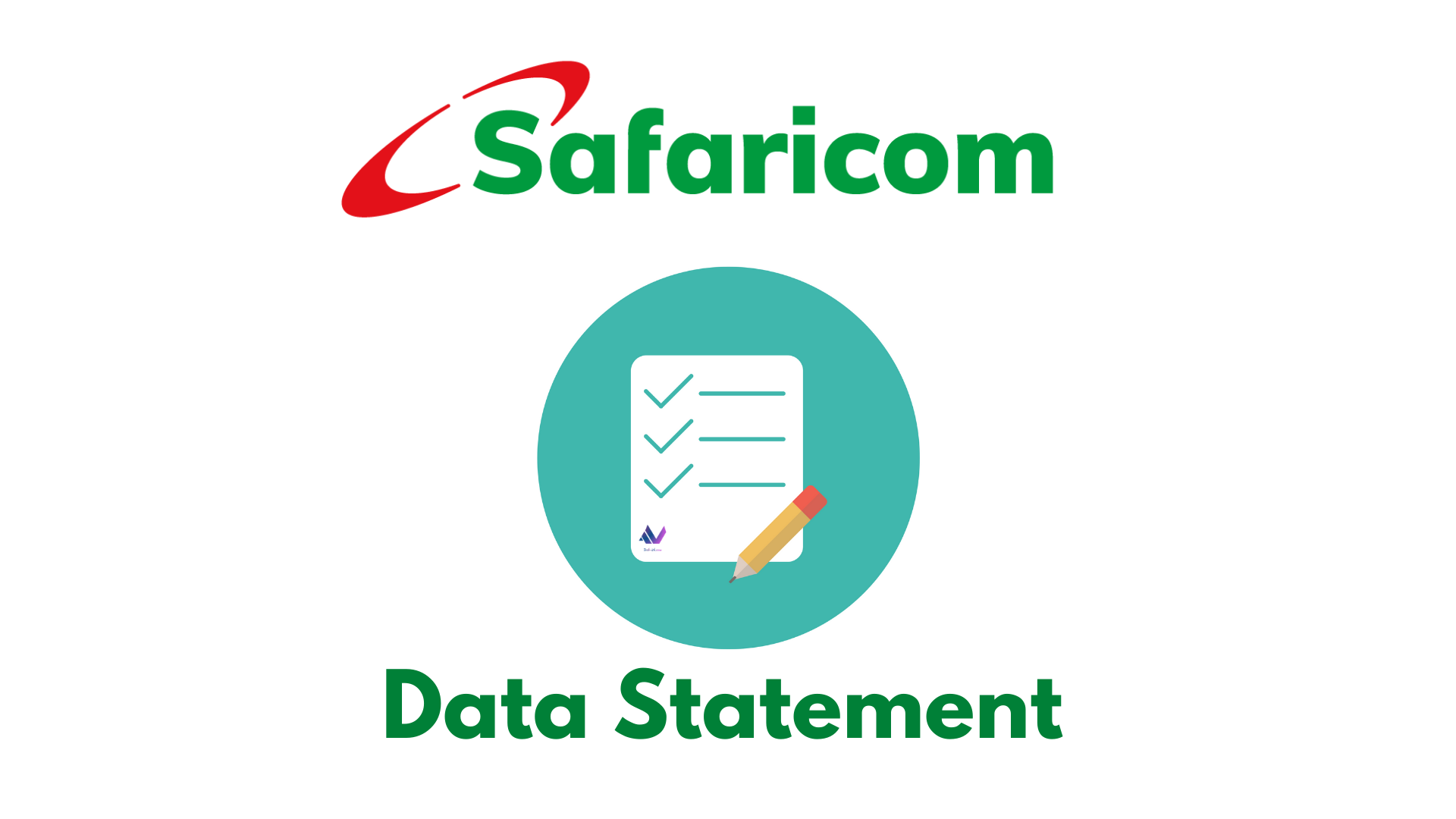 For every mobile data customer who has had moments where they don't understand how they used up an amount of bundles they'd bought, Safaricom now has a more robust 'Data Statement' feature accessible to everyone free-of-charge. The feature lets you dive in to see exactly how you used your data, the services you accessed, and the specific times these services consumed different amounts of data.
Safaricom says the feature aims to empower customers to easily monitor and control their data spend. It is in line with the company's motto of being transparent and honest with its customers, letting them see exactly what their data has been spent on.
If you've checked your bundle balance of late via *544#, you've seen the link included within the message that let's you view your data statement.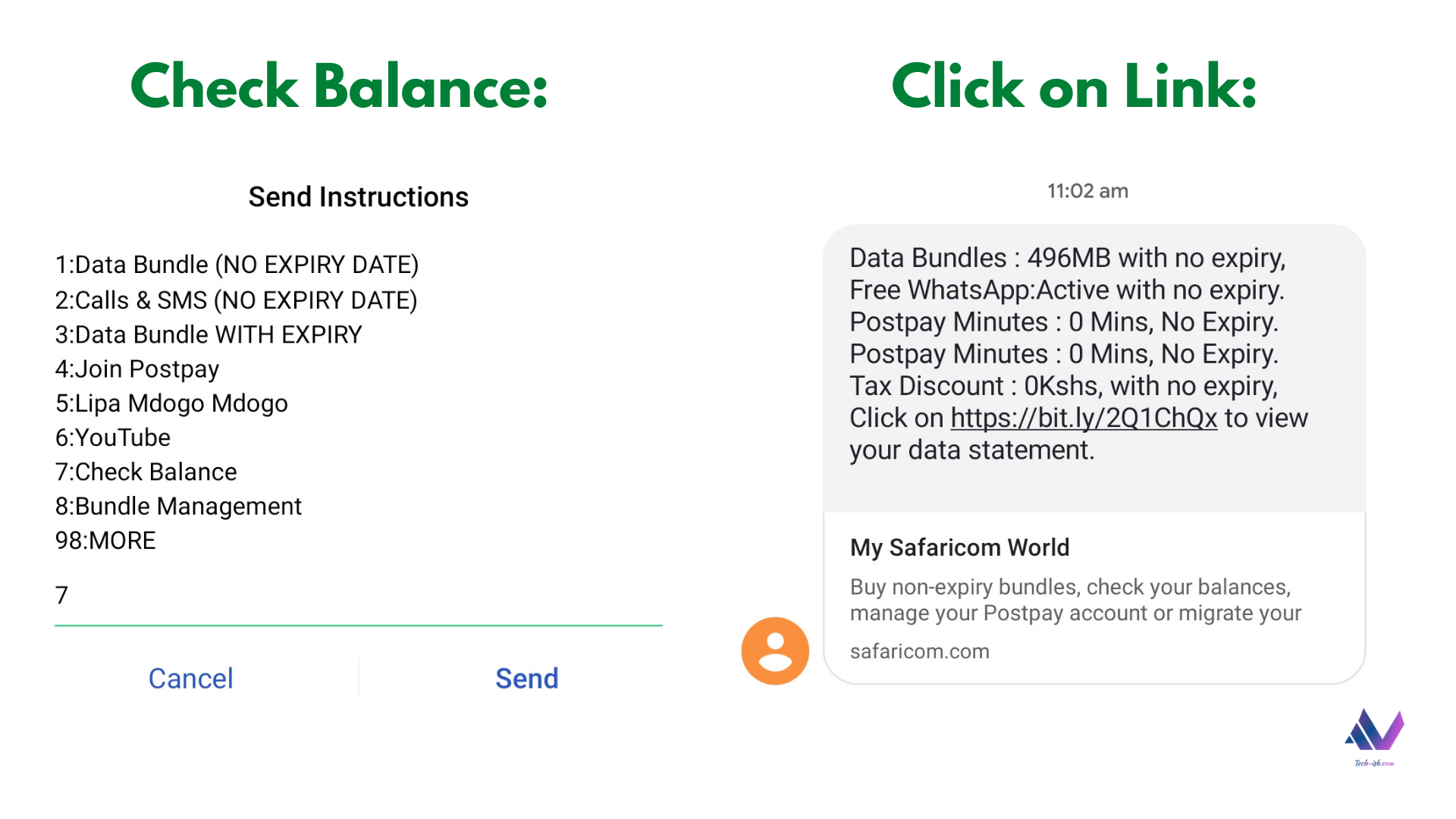 Before I show you my data statement, and before we get to see the broken-down figures Safaricom is allowing its customers to access, let's first know why this is an important feature to have.
Why checking your data statement is important:
People tend to forget that their smartphones are in essence smart. And that they do many more things in the background to enable their smartness. So, apart from the direct access when using say YouTube, Facebook, or WhatsApp, your data is also being consumed by other background services.
Such services include syncing data, checking for notifications, checking for updates, downloading important security patches, and much more. And they're very important as they allow you to have a smooth experience, not miss notifications, and be kept up to date.
Having a data statement enables you see not only the main things you've accessed knowingly, but also all other services running on your phone. This helps you to:
Know the apps in your device that access the most data
Know the background services that access the most data
Properly limit your use of certain apps to reduce data consumption
Know what services to restrict from data access so as to save your data.
So, it is important to constantly check your data usage to properly understand how you use your phone, and to know what amounts of data you need in what periods of time. You will also be able to know the periods of time where you're actually being productive, and those wasted in unnecessary online scrolling.
How to check for your data statement on Safaricom:
To excite people into using the feature, Safaricom is offering 200MBs free data to every customer for the first time they access their data statements. You get the data immediately after you access your statement, and it is prioritised over other data you may have bought previously.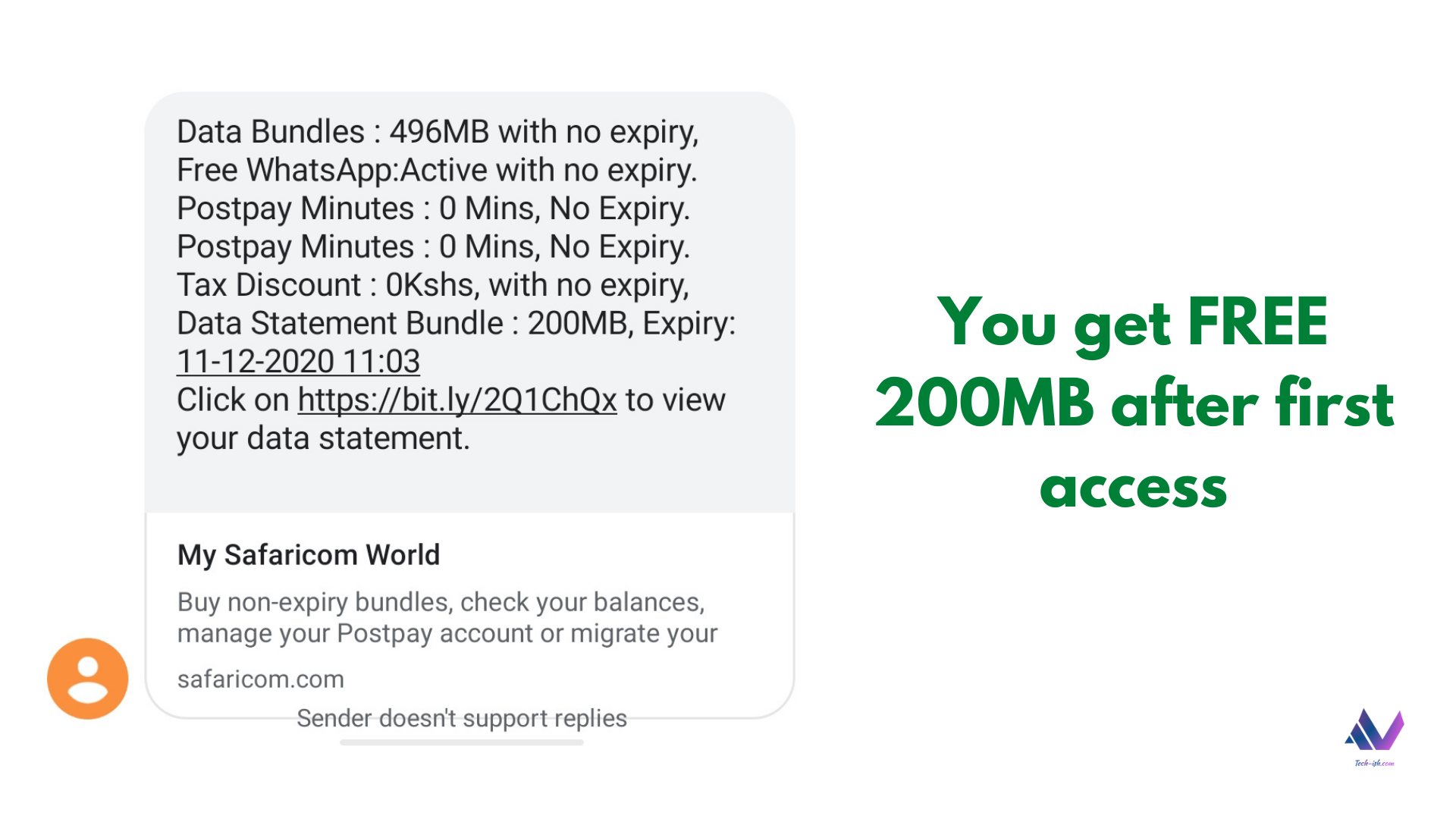 Here's how to get your data statement:
Dial *544#
Select "Check Balance"
You will receive your balance in the form of an SMS detailing all your different bundles' balances.
You will also receive a link to access your data statement.
Click on the link to head over to your browser.
During first access, you will receive a One Time Password (OTP) to verify your number. Subsequent accesses won't need OTPs.
Then you will be able to view your full statement for different dates and time periods.
You can also at anytime, head over to https://safaricom.com/account/usage at any time to check your usage.
Every time your bundle is depleted, you will also get a link to access your data statement.
You will also be able to access your Airtime usage on the same page, in a different tab.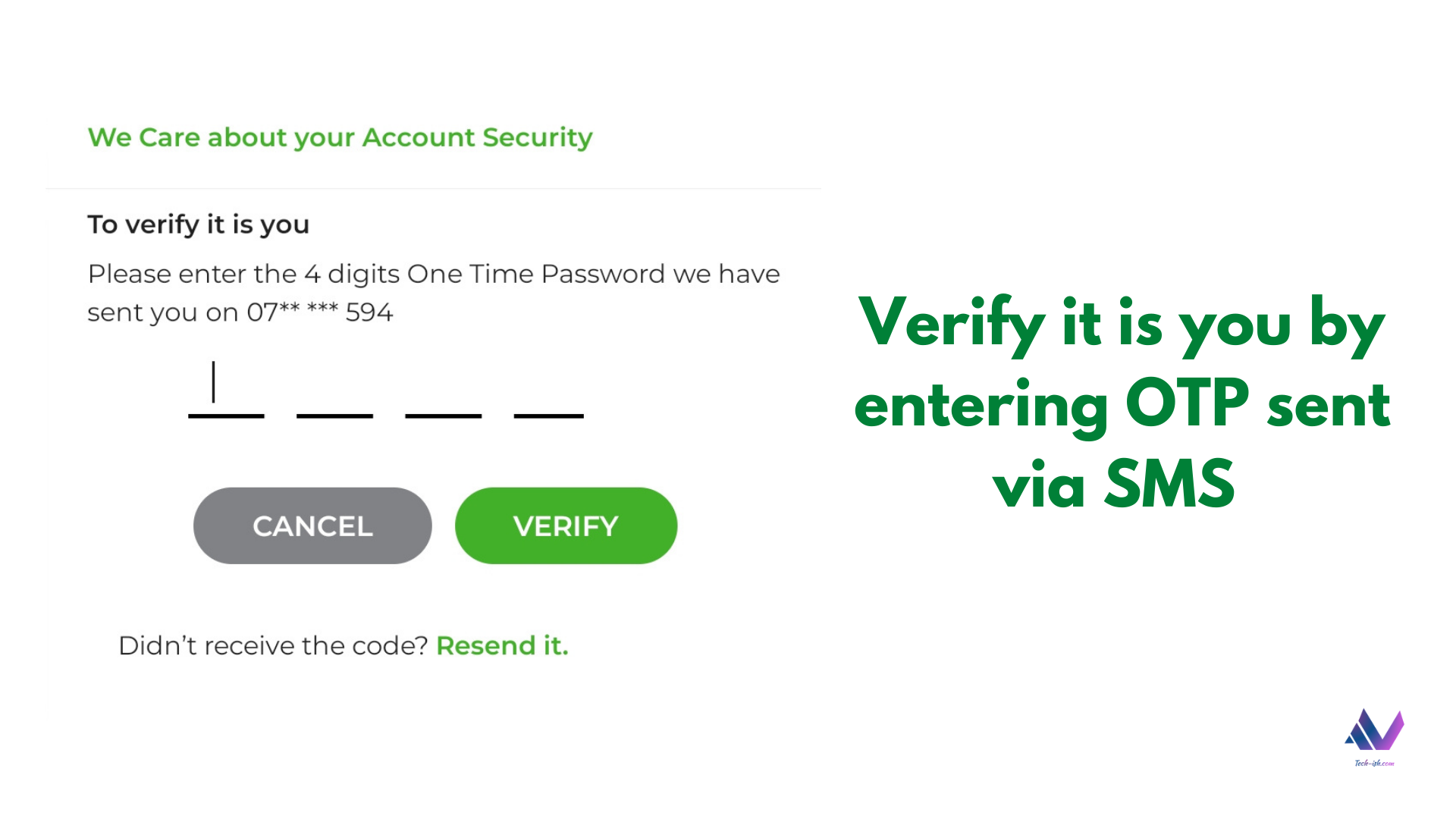 Example of my Data Statement detailing my usage from 1st Dec to 10th Dec:
For this stated period, I have used 586.738MBs. As you can see in the screenshots below, most of my date (110.877MB) has been used on HTTPS which means encrypted websites. I've also spent 103.021MB on Twitter, and 62.216MB on YouTube.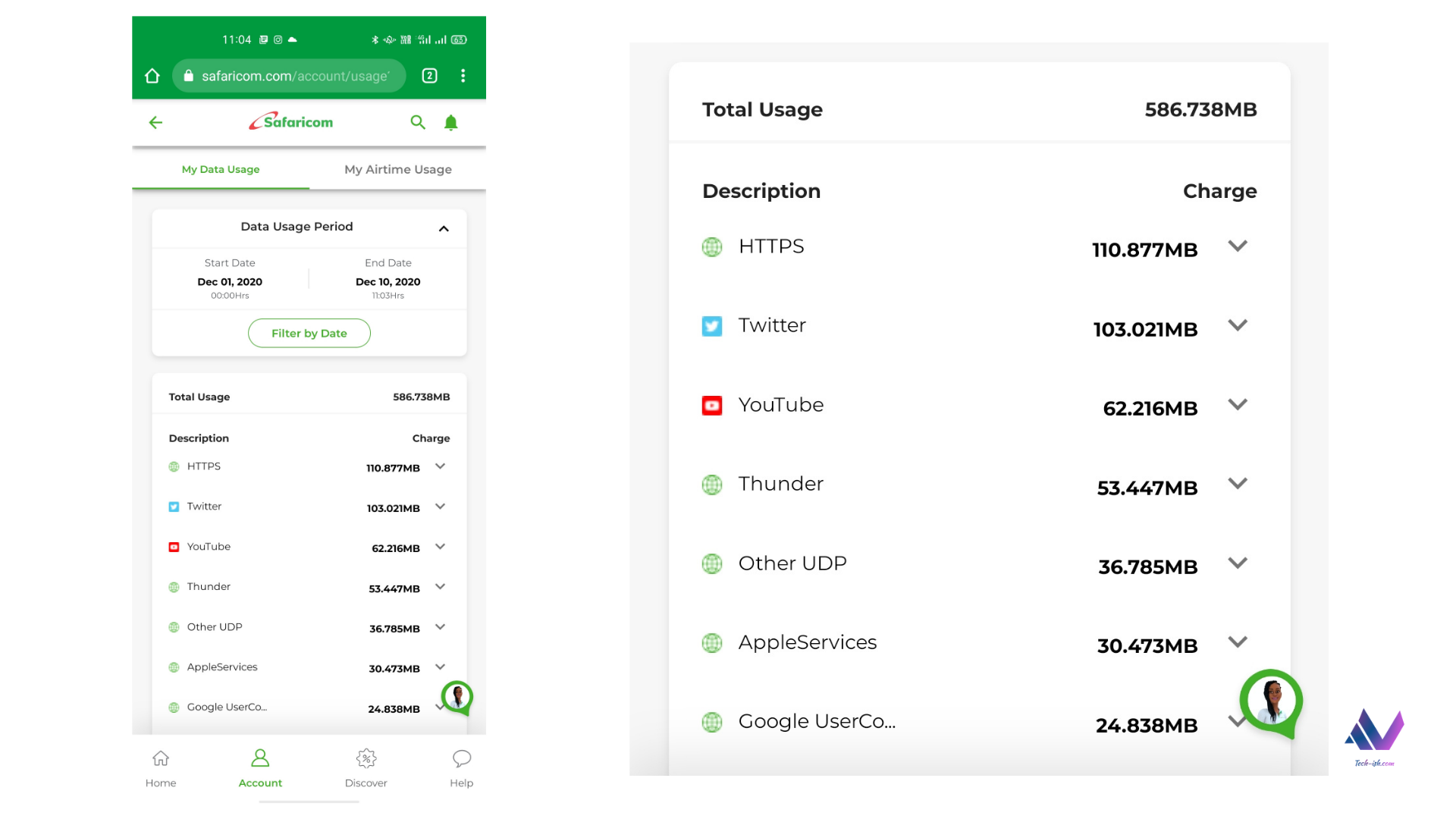 If I wanted to see the actual times I accessed a particular service, and what data was used at those times, I can click on the arrow pointing downwards, and then on the information icon. I will then get to see the exact times I accessed the service, and the exact amount of data I used at those times.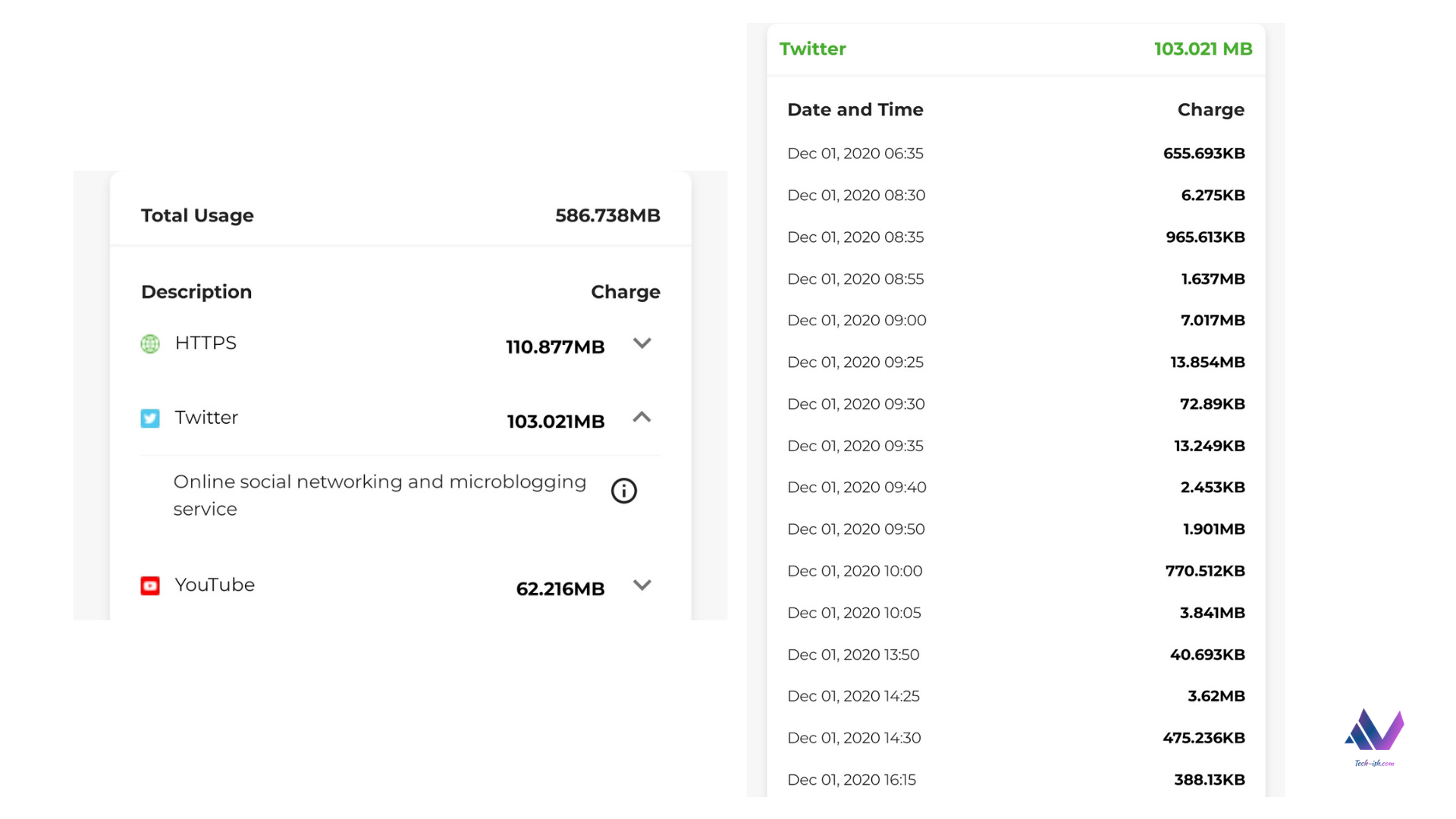 You can request for data for any particular dates, and properly dive in to the statistics to learn your usage. The good thing is that accessing all these is free, your MBs won't be used up, but you will need to have at least some data so as to allow your browser to go online. Access to statements won't be possible when on WiFi.
At the bottom of your data statement, Safaricom is also detailing important data saving tips for both Android and iOS users. Once you view your statement you can spend some time checking out the data saving tips that will ensure you use as little data as possible on unnecessary stuff.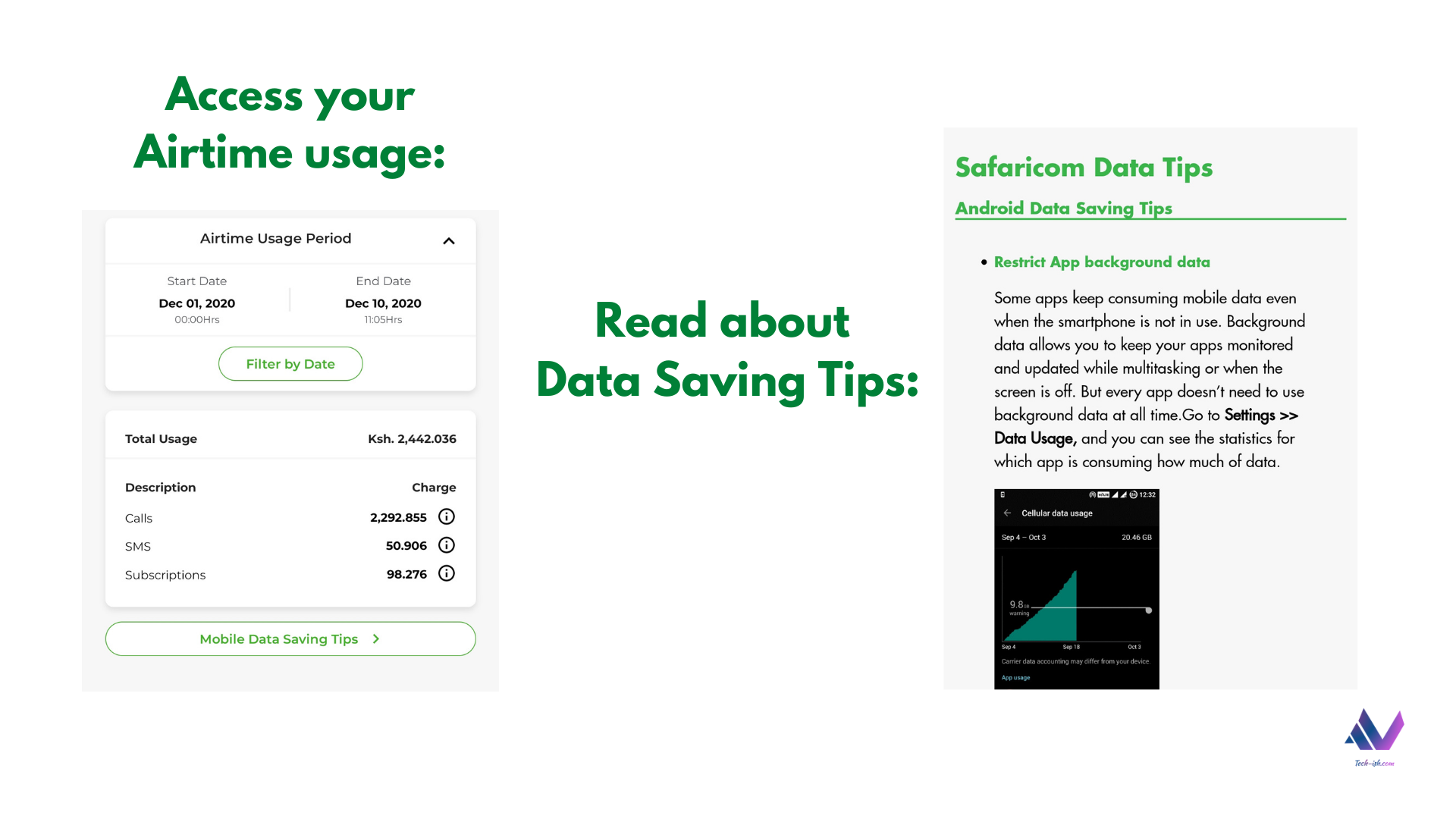 It will be good to have this feature baked in to the mySafaricom App. The company says this will come in future updates.
Of late, Safaricom has been spearheading a sort of data-first agenda – if that makes sense, bringing important data to consumers. We've seen it with M-Pesa statements on the mySafaricom App that breakdown money-in and money-out, monthly spend and much more. We've seen it with the M-Pesa for Businesses that shows real time analytics to Lipa na M-Pesa merchants. We will be seeing it in the upcoming M-Pesa app for customers that will have cards on daily average spend, and much more. And now we are seeing it with the data statements feature that's quite detailed.